ICE-powered vehicles are slowly being legislated out of existence, while the number of those offered with a manual transmission are declining fast. This comprehensive guide (well as comprehensive as your gunna get from something compiled on a Friday arvo) details all the models currently on sale that can still be had with a good old-fashioned manual gearbox. What have we missed? Be sure to let us know…
Aston Martin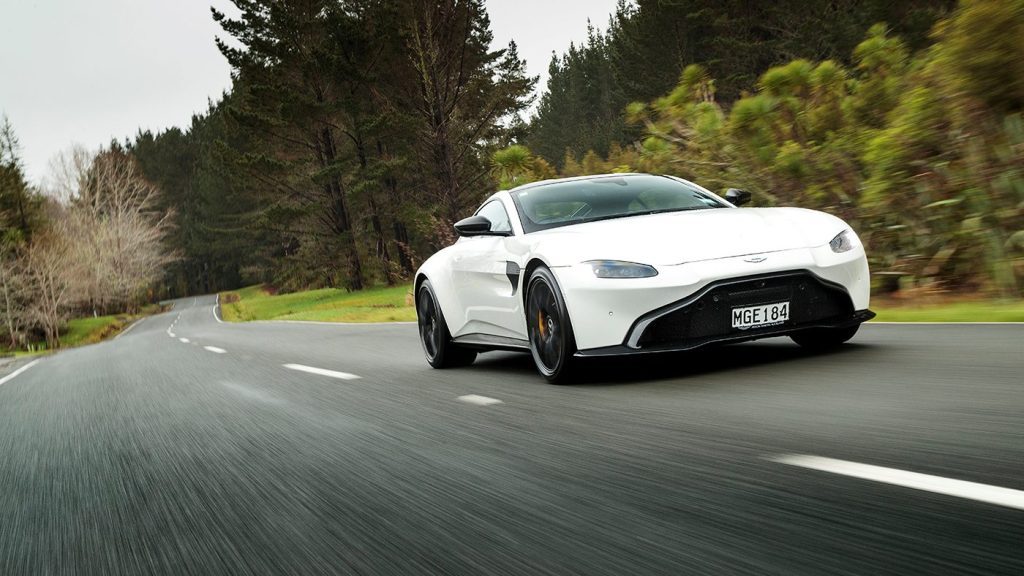 The Aston Martin Vantage V8 Coupe boasts a 375kW twin-turbo V8 and if Sir would like, Sir can choose to option it with a seven-speed manual. Were any Kiwi customers brave enough? Doubt it. But you can.
Fiat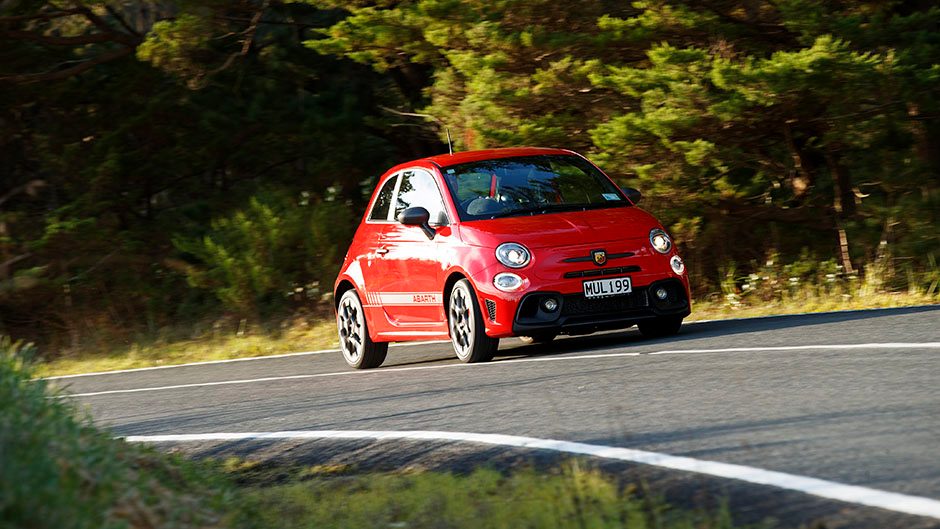 The Abarth 595 and the hotter Abarth 595 Competizione (also available in convertible form) can all be optioned with a manual transmission. Choose the robotised manual at your peril.
Ford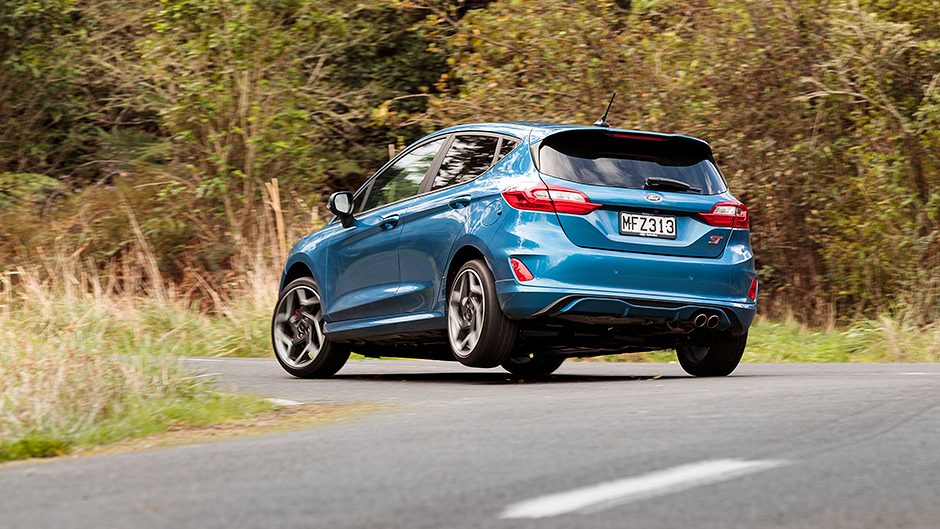 The Fiesta ST is hands-down one of our favourite hot hatches. Powered by a stroppy little turbo'd triple and mated exclusively to a six-speed manual it makes for a drive experience hard to beat at the price. Want one? Best run to your local dealer now as Ford NZ have just confirmed that this little terrier will no longer be offered locally. Boo.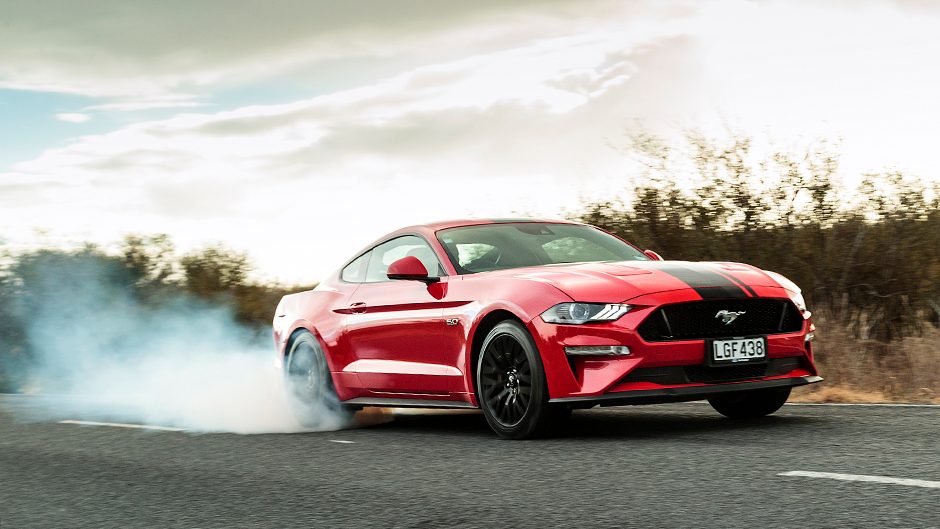 Ford Mustang GT Fastback: 5.0L V8, check. Rear-wheel drive, check. Six-speed manual, check. What more could you want?
Hyundai
Hyundai's i20 N and its bigger bro, the i30 N, (available as a hatch or fastback) debuted as manual-only affairs. Only now has a dual-clutch option been added to the i30 (see August 2022 issue for that review).
The i20 N is an absolute hoot to pedal, like Fiesta ST good. It's just a pity it's so damn expensive. Nicknamed 'The Corner Rascal' you can drive the wheels off this thing without hitting go-straight-to-jail speeds. The six-speeder is a sweetie and is just as happy pootling around town as it is being rowed hard over the backroads. Do yourself a favour and take one for a strop.
Isuzu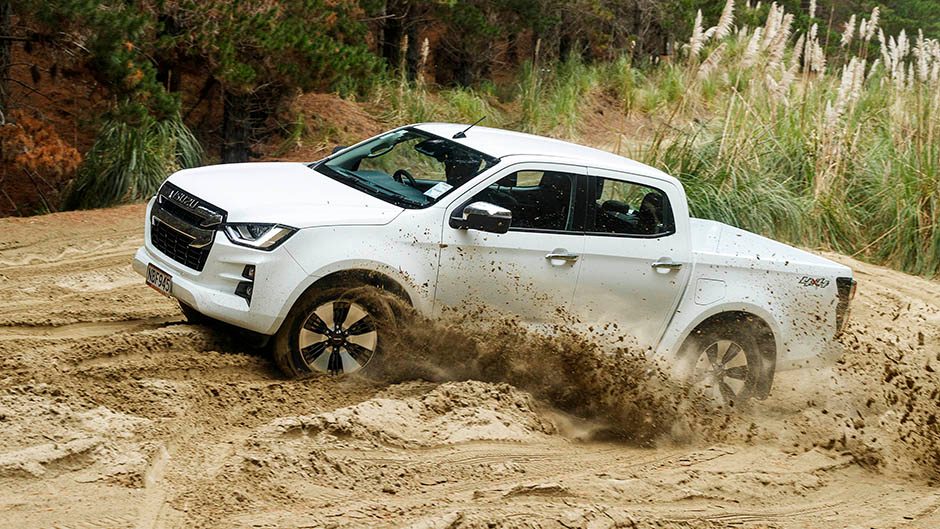 The majority of models in Isuzu's D-Max range can be optioned as a manual. Good buggers those Isuzu folk.
Kia
Both Kia Picanto LX and Rio LX have manual options, no doubt to help keep the price in check. Picanto sells for just $19,990 and is eligible for a $1,923 rebate. The Rio LX retails for $23,990 and qualifies for a Clean Car Discount rebate of $1,407. That's some cheap motoring right there.
LDV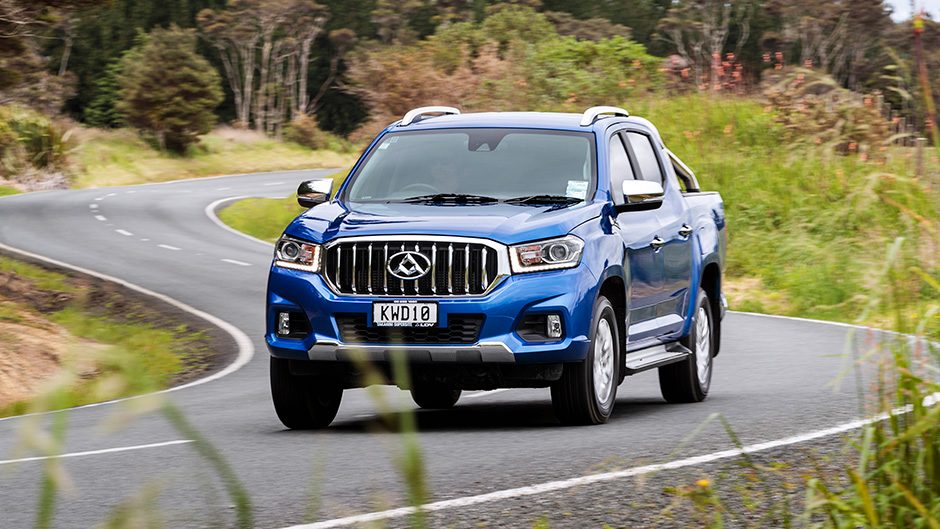 The LDV T60 Bi-turbo elite can be had in manual or auto guise. Which to choose?
Lotus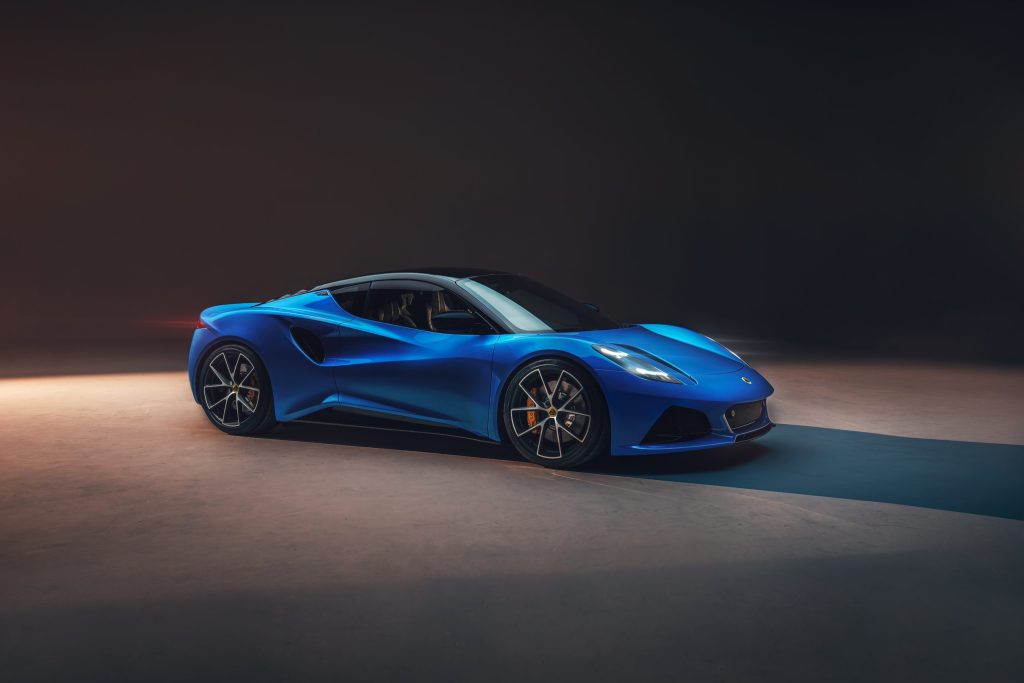 The Emira will likely be the last ICE and the last manual-transmission equipped car from Lotus. The Elise and Exige are no more so this is your last chance to get a manual Lotus before they go fully electric.
Mazda
Mazda's MX-5 Roadster Limited and RF Limited can be equipped with a lovely little manual 'box should you be so inclined. Take it from us, you should. Still not convinced? It's two grand cheaper than the auto – that equates to a fair few tanks of gas. Buy, drive, smile.
Nissan
The new Nissan Z is available in two trims (Coupe and Proto) and both can be specced with either manual or auto trans. Make ours a manual, thanks.
Slightly less sporty, but more utility, the Navara can be optioned with both types of boxes across almost the entire range.
Porsche
Porsche is definitely carrying the torch for manual cars with the 718 Boxster, T, S, GTS, 25 years edition and Spyder all available with a manual option. The same goes for the Cayman, T, S, GTS, GT4 and GT4 RS. Amongst the 911 range, the choice is a little less varied with only the GTS, GT3, and GT3 Touring Package available with a six-speed manual cog-swapper.
Renault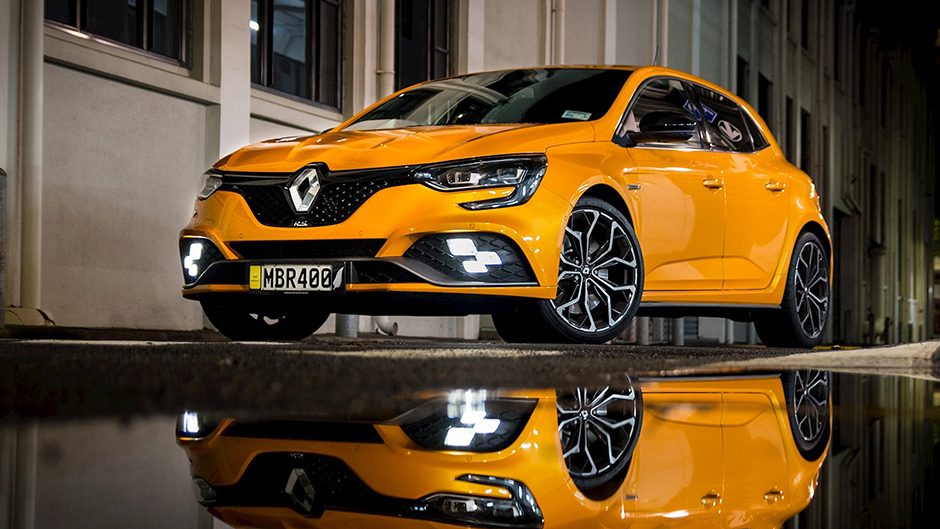 The latest generation of the Renault Megane RS introduced a dual-clutch gearbox for the first time to help broaden its appeal. We liked the Cup version with its manual gearbox and Torsen diff better however. There's now just one model, called the Trophy, with the Cup chassis and driveline, available with both a DCT and the manual. The twin-clutch is good, but we found our left leg itching for some clutch pedal action (it turns out the itching was actually scabies, but that's a story for another day). What's the point of this yarn? twin-clutch=good, six-speed manual=gooderer.
Subaru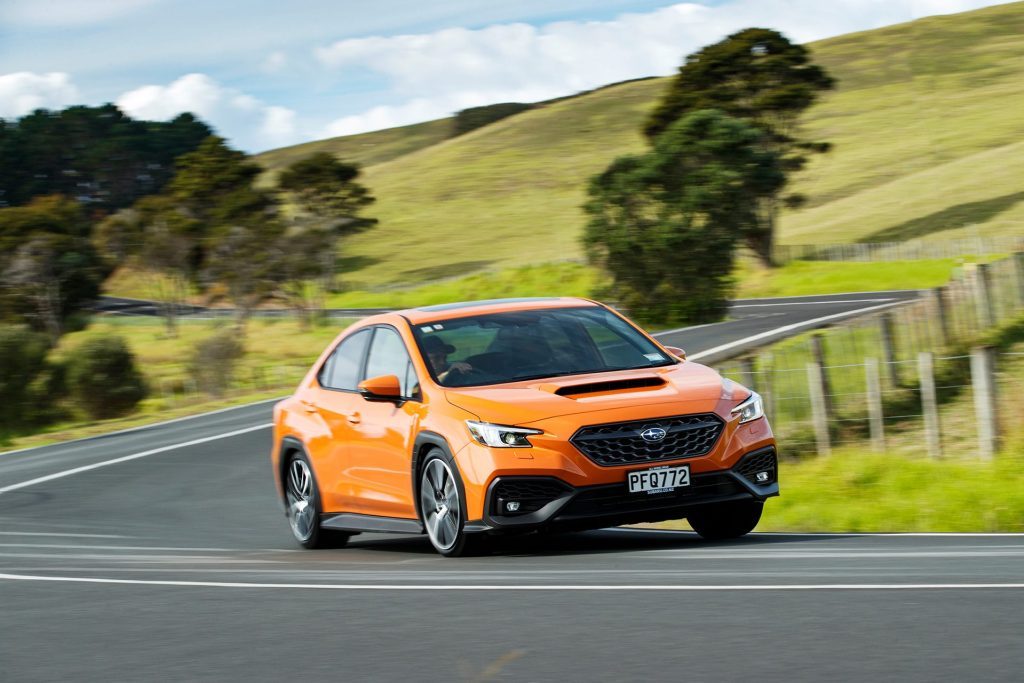 The Subaru WRX 2.4T Premium is the last WRX as we know it. The SLT box (ok, ok, CVT) is good, but we know you really want to shift those gears yourself (sadly the sales number says otherwise. Heathens!). Manual WRX = future collector's item?
Suzuki
Small car specialist Suzuki happens to have one of the biggest ranges of manual-equipped cars in the country. Models available with a DIY shifter include Baleno, Ignis, Swift, Swift Sport, Vitara and of course the lovable Jimny!

Toyota
Toyota's pint-sized rally car the GR Yaris is a ton of fun and is available exclusively with three pedals on the floor. Elsewhere in the big T's range; Toyota bowed to pressure from Supra fans (and the interwebs) and decided to drop a manual trans into the updated model which dots down soon. Much of the Hilux range can be specced as a manual (we're sure Crumpy would approve), while the beastly Land Cruiser 70 is only available with a self-shifter.