Porsche's potentially era-ending 718 Cayman GT4 RS has broken cover, with the brainiacs at Stuttgart somehow shoe-horning the naturally aspirated 4.0-litre flat six from the 911 GT3 between its rear wheels.
While that combination is likely to get a good chunk of Porsche enthusiasts drooling, spare a thought for what this model is likely to represent. We don't yet know it now, but the new GT4 is likely to be the last mid-engined internal combustion engine sports car Porsche produces.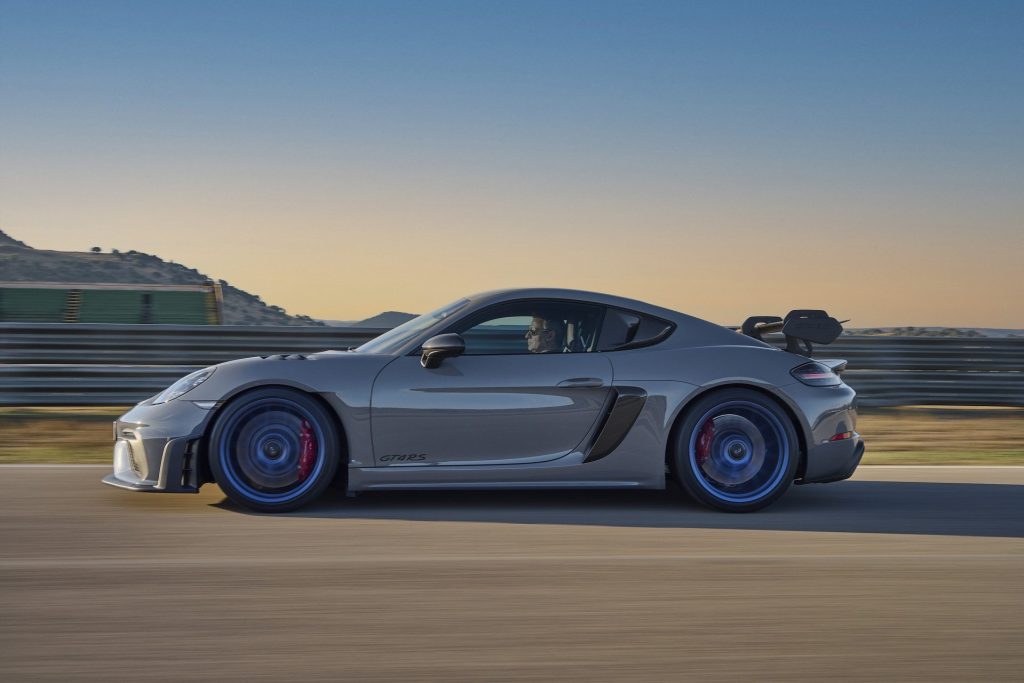 As previously reported, the 718's replacement is expected to be fully electric. That makes this screaming track-day weapon a bit of a swansong. 
Anyway, where were we. That 4.0-litre engine, yes, it's from the GT3 but Porsche has detuned it a touch (can't have a Cayman that's quicker than a 911 GT3, of course). It produces 368kW of power and 449Nm of torque, revving all the way to 9000rpm. This is a smidge down on the equivalent GT3's 375kW/470Nm.
The GT4 RS skips manual transmissions entirely, instead using a rapidfire seven-speed dual-clutch PDK with shortened gearing. Although it's less powerful than the GT3 it shares an engine with, the GT4 RS whips to 100km/h just as quickly, hitting the mark in 3.2 seconds (half a second quicker than the standard GT4), with top speed rated at 315km/h.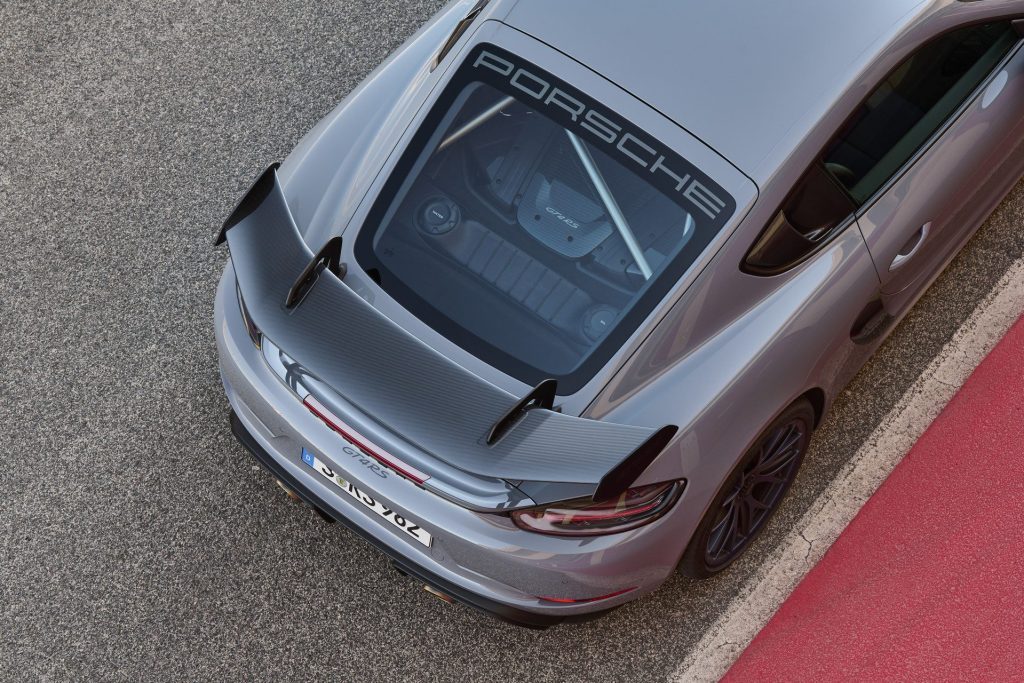 In typical Porsche fashion, the RS's release has been accompanied with evidence of it tearing up the Nurburgring Nordschleife. Porsche claims it's set a time of 7:04.511 at the iconic circuit (7:09.300 on the full 20.8km layout), making it a whopping 23.6 seconds quicker than the standard GT4.
Beyond the shiny new engine, the RS gets adjustable suspension and tweaked dampers, springs, and anti-roll bars. It's 30mm lower to the ground than an ordinary Cayman, and it's much lighter too (1464kg) thanks to the generous use of carbon fibre reinforced plastic (CFRP) for the front fenders and bonnet and lightweight glass.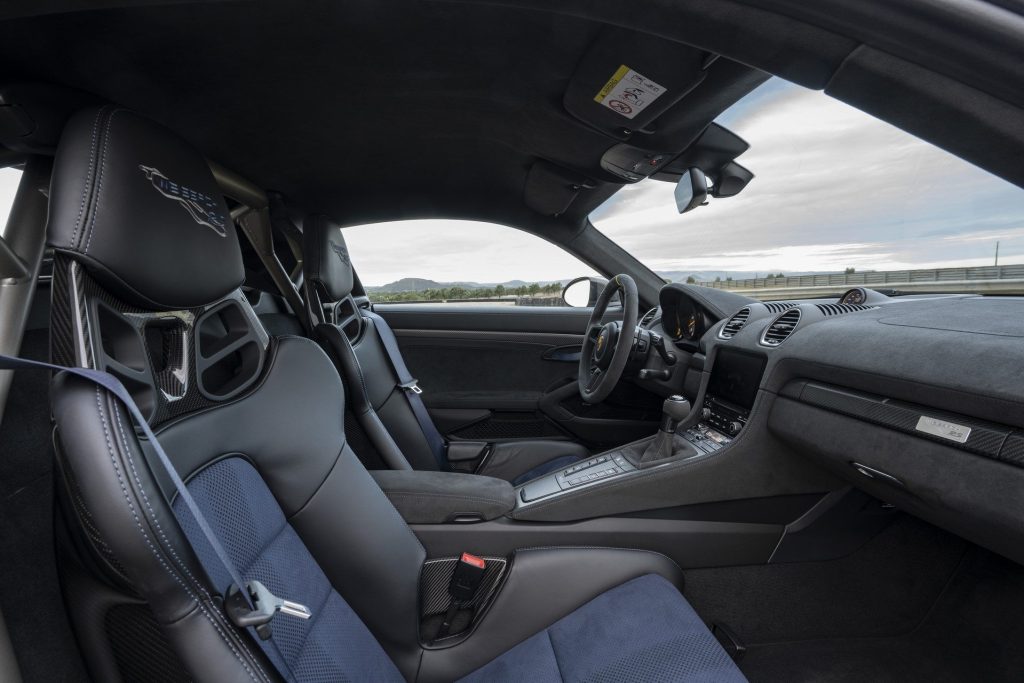 The engine isn't the GT4 RS's only link to the GT3. It borrows a few similar styling cues from its bigger sibling, too. These include the whopping swan-neck rear wing, and the larger front splitter with beefed up air-curtains on the flanks. It also gets a pair of Naca-look bonnet vents and an updated rear diffuser; all helping increase downforce by 25 per cent according to Porsche.
And this is all before you option the RS with Porsche's available Weissach Package. Similar to other high-performance Porsche models, said package throws in oodles of carbon fibre (intakes, airbox lid, mirror caps, and wing included), titanium exhaust tips, forged wheels, Michelin Pilot Sport Cup 2 rubber, Race-Tex upholstery inside, and more.
Overseas the GT4 RS gets a US$141,700 sticker price in the US and £108,370 in the UK, although that's unlikely to be indicative of the price it cops once it lands in New Zealand.