In what's likely to be one of the brand's biggest bombshell announcements, an overseas report has claimed that Porsche's next-generation 718 Cayman and Boxster are going to be fully electric.
The report stems from American outlet Car & Driver via anonymous sources close to Porsche. It claims that Porsche's smallest sportster is set to become exclusively electric, with single-motor and dual-motor offerings in the pipeline as well as an all-new platform underneath.
This comes after Porsche's debut of the Mission R concept [pictured below] at the Munich Auto Show. It was noted then that the Mission R was likely a preview into what the next-gen 718 would look like, and the report has confirmed that elements like the Taycan-style headlights and tail lights will indeed carry over to the Cayman and Boxster.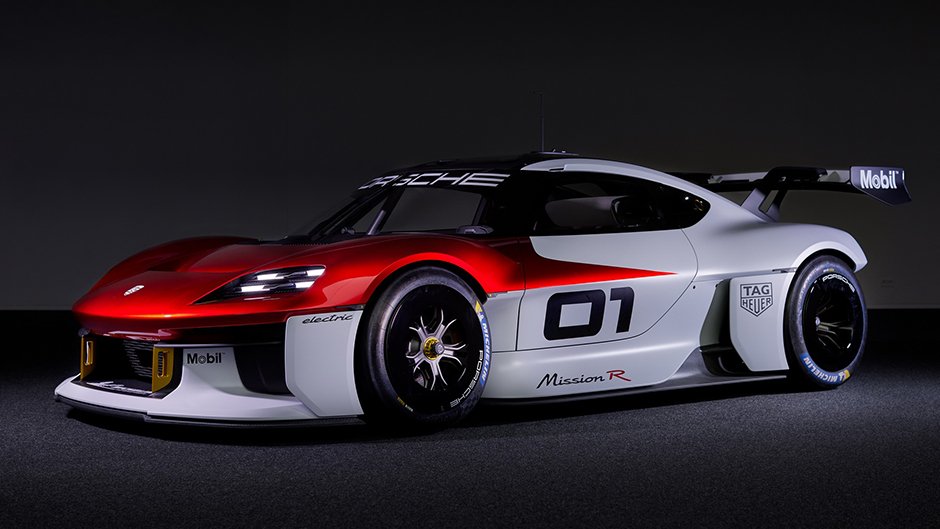 If you're a Porsche purist who's saddened by the development, don't despair. The Car & Driver report also indicates that the 911 will continue to be primarily powered by internal combustion engines into its next generation.
This dovetails with what Porsche executives have said in the past regarding the 911 being earmarked as the last model Porsche will convert to full electrification.
It's understood that Porsche is targeting a weight of around 1655kg for the next 718, a range of 400km per charge, and power that won't threaten the 911 lineage until one's wallet reaches for the high-performance models.
Weight is going to be the biggest factor, and if Porsche is successful in getting the 718 down to near the 1500kg mark it will be a significant coup. Battery electric tech is far from light, as evidenced by the Taycan's two-ton figure. Conversely, the BEV powertrain will also give the 718 instant torque and power, and likely a lower centre of gravity.
The platform is said to be a hack-and-slashed trimmed-down version of Audi and Porsche's co-developed Premium Platform Electric architecture, which is also set to underpin the fully electric Macan that's nearing release.
At least one piece of Porsche mechanical novelty is set to remain, with the new 718 being primarily rear-engined (well, rear-motored). All models will get a rear-mounted motor as standard, with the more powerful trims (think next-gen GT4) getting a motor up front as well.
Although the typical Cayman and Boxster customer is generally identified as being 'newer' to the brand and less weighed down by tradition than the typical 911 buyer, they're also the reason why Porsche dumped plans to use its then-new, capable, but somewhat unloved turbocharged four-cylinder engine across the full 718 line-up.