Today's Nissan Ambition 2030 announcement event included the unveiling of four new concept vehicles. And while all were somewhat interesting to look at, arguably only one is likely to hit showrooms any time soon.
And this is it; the Nissan Chill-Out Concept. Being the most production-ready looking of the group, the Chill-Out has a passenger-focused cabin, with Nissan stating that it features "a sleek and modern design, advanced safety technology, and a productive and comfortable interior space".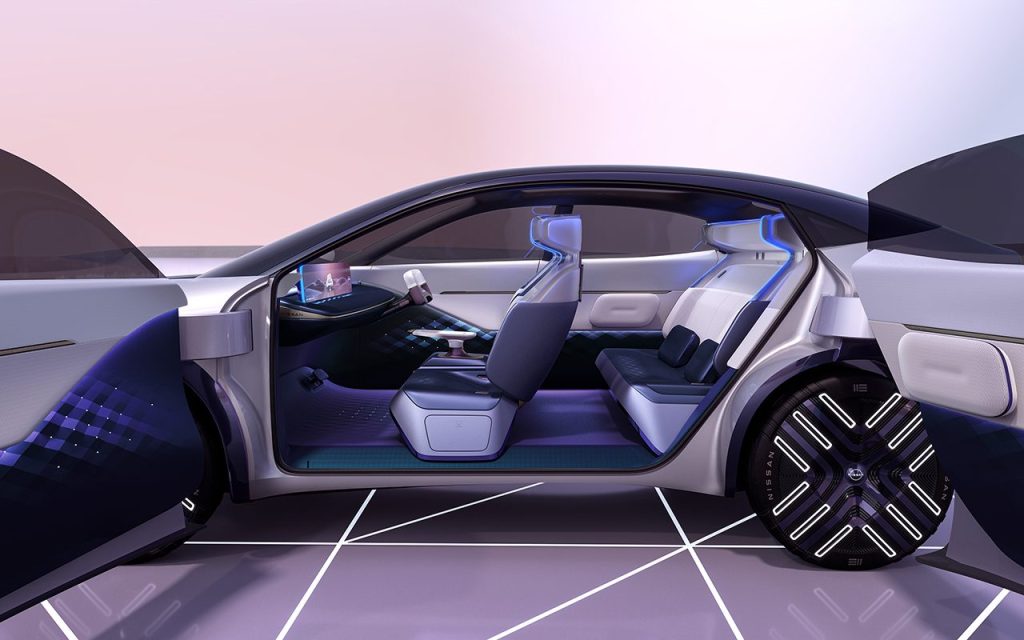 That's all dandy, but we're more interested in what this car appears to be. Speculation is already rife that the Chill-Out is really just an early draft of what the next-generation Nissan Leaf will look like. If true, it signals a big departure for the nameplate.
Rumours emerged last month that the next Leaf would be an SUV of some kind, with Nissan's chair for the African, Middle Eastern, Indian, European, and Oceanic regions, Guillaume Cartier, telling Autocar UK in an interview that the Leaf is set to become a crossover.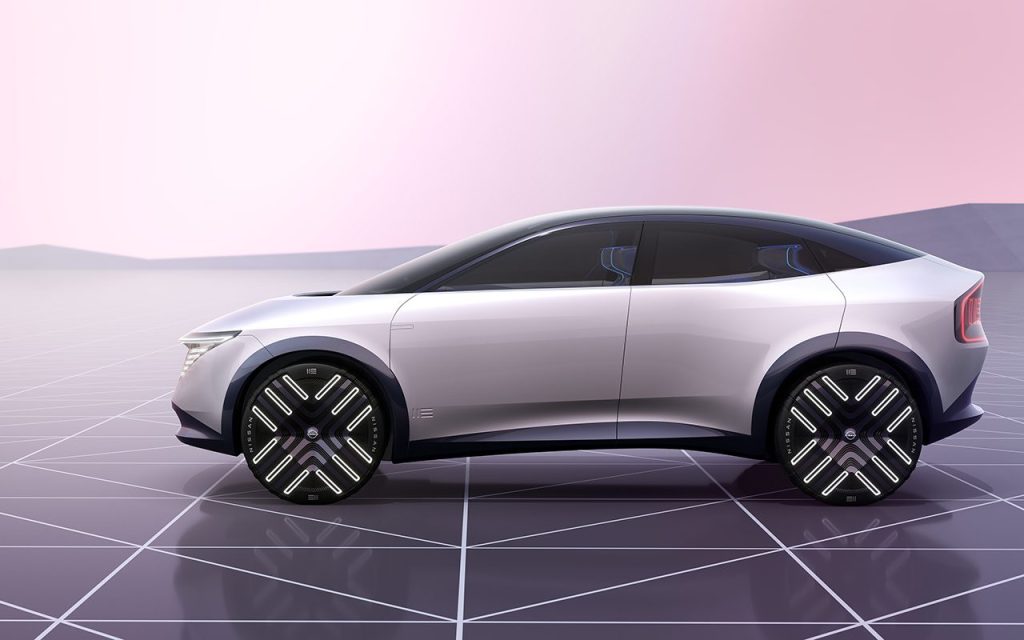 It's not yet known whether the model will be a direct replacement for the Leaf and as such if it will adopt the Leaf's nomenclature, or whether Nissan could retire the Leaf name and sell the compact crossover under a new moniker.
Given the cache of the Leaf name and its pioneering history, though, you'd think Nissan would be keen to hang onto it.
This Chill-Out concept is a likely taker, minus most of the sci-fi cabin. Most of its styling is based on its big sibling, the Ariya. The body also features slick surfacing, and the fascia is a similar triangular shape but with more unique headlights.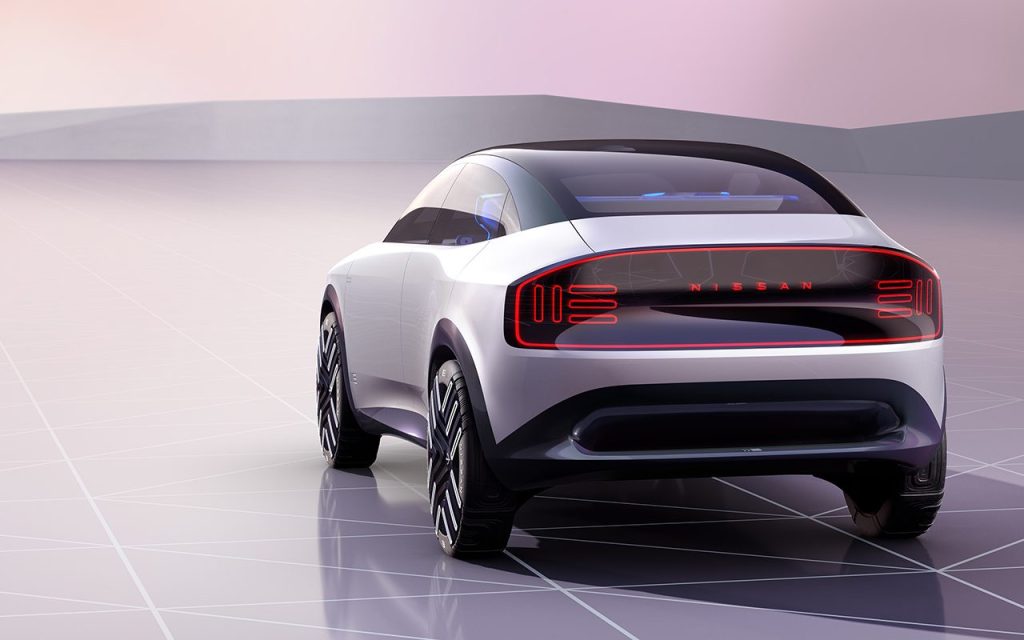 Around the back it sports a digitised tailgate with two-dimensional tail lights and a badge graphic in the centre. All up, it's a fairly interesting looker; one that's just a few wing mirrors and door handles away from looking ready for production.
Nissan has already confirmed that the Chill-Out Concept is built on the same dedicated electric CMF-EV platform as the Ariya, with the same e-4ORCE all-wheel drive system sending power to all four wheels.
As with the other concepts, Nissan didn't detail many other mechanical elements. There was no words on battery size, power output, or range. Safe to say, though, the next-gen Leaf is likely to be a direct competitor to the upcoming Tesla Model Y.