Indian mid-sized motorcycle maker, Royal Enfield, looks set to expand its 650 parallel twin family, with the reveal of the SG650 Concept at the EICMA international motorcycle show. The concept behind the build was celebrating 'transition', ie, embracing classic design sensibilities with a push into new territory for the brand, a custom cruiser.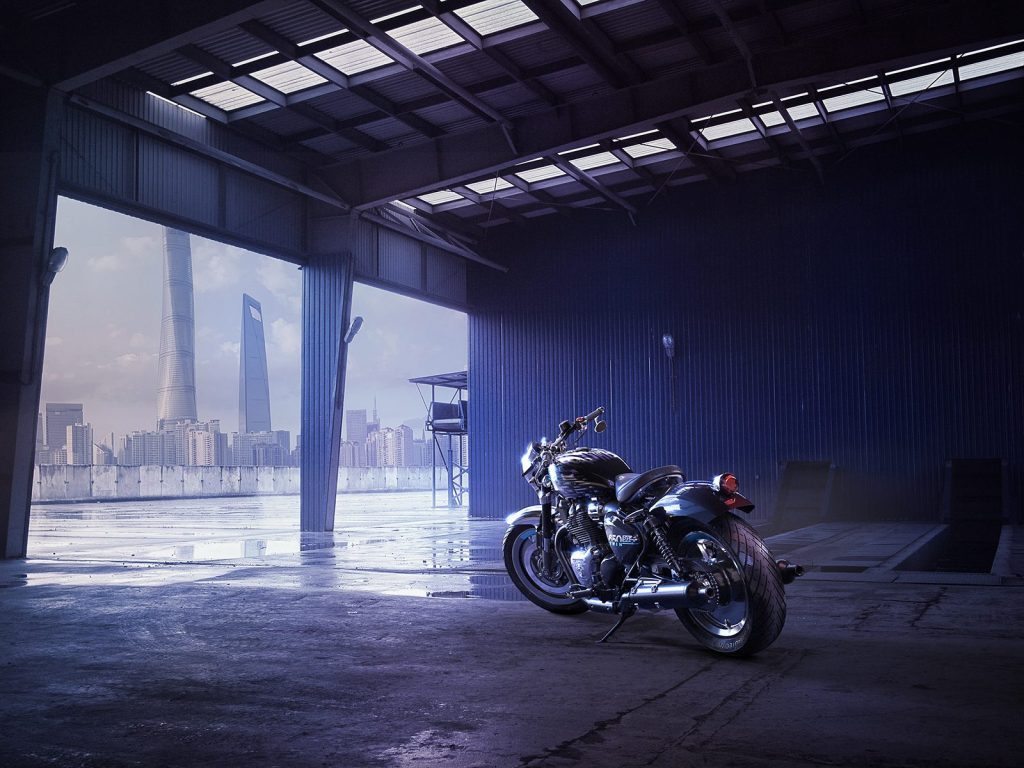 Mark Wells, chief of design, said the company is transitioning from the analogue to the digital age, retaining soulful aspects of the former. The SG650 pays homage to custom bikes of the past, being a neo-retro interpretation of a cruiser with unmistakable Royal Enfield DNA.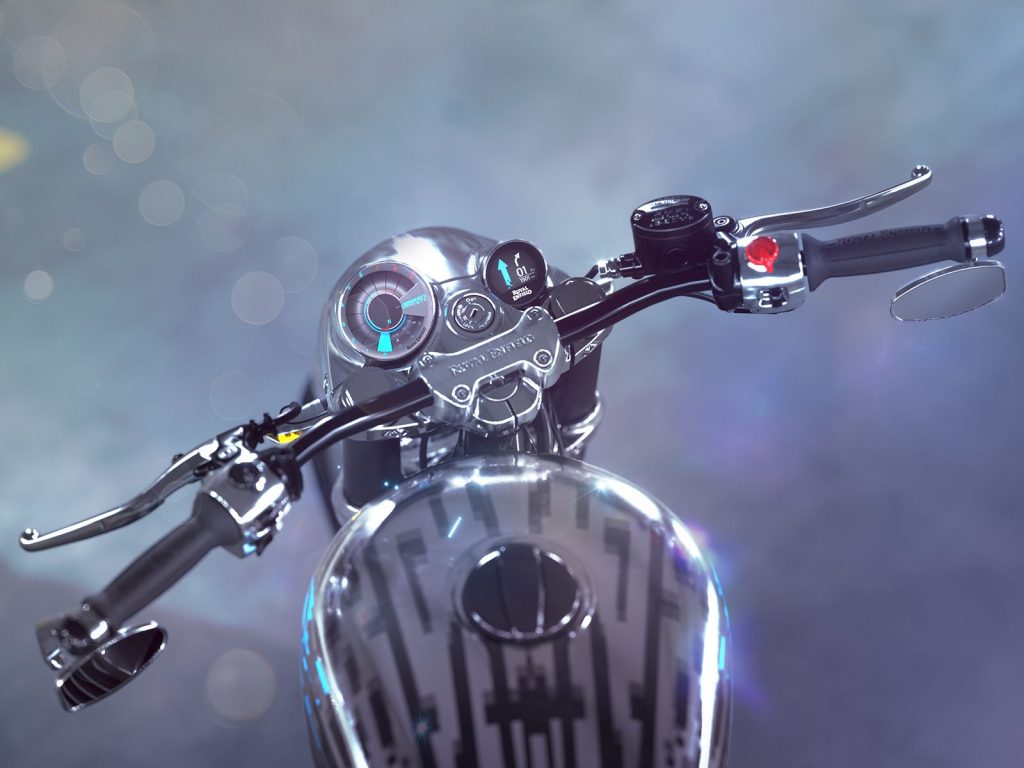 Adrian Sellers, Group Manager, Industrial Design and lead for the SG650 Concept project commented, "We're really excited…about this Royal Enfield design. It is always exciting to design for a 'What if…' scenario".
Key features include the heritage-inspired polished aluminium front end, contrasting with the digital tank graphics.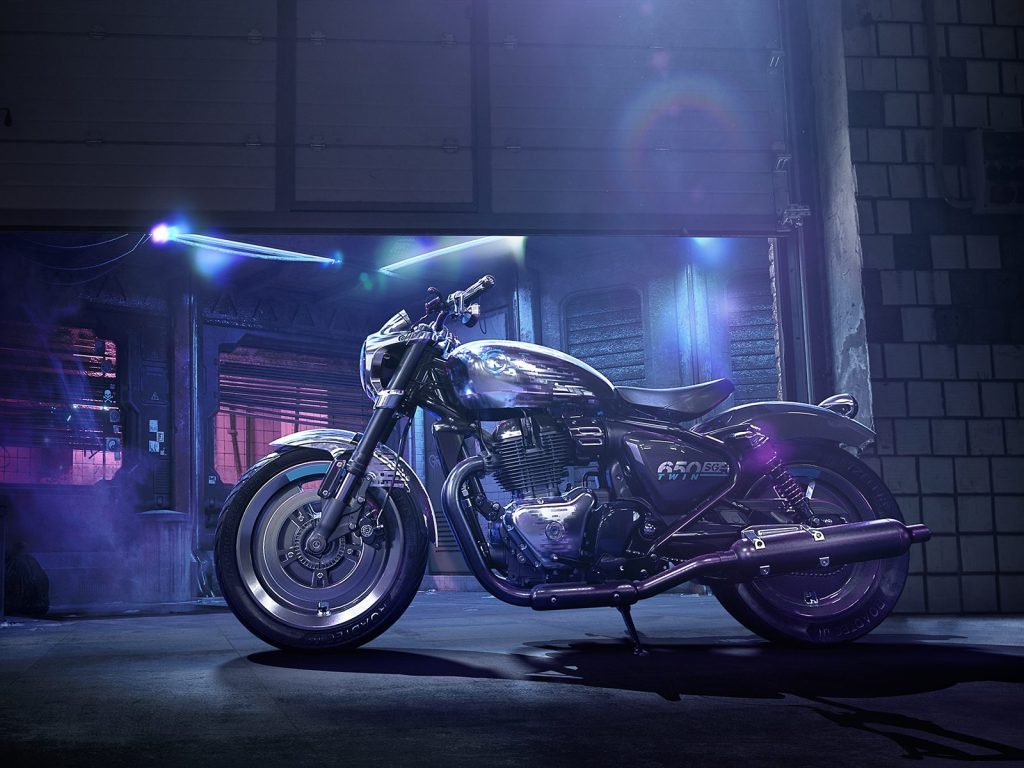 Certain key aspects of the concept were machined from aluminium billet, like the rims and tank, while the twin rear shocks and hand-stitched black leather solo seat hark back to products of the past. The blacked out 650 parallel twin engine and exhaust system contrast with polished aluminium forms.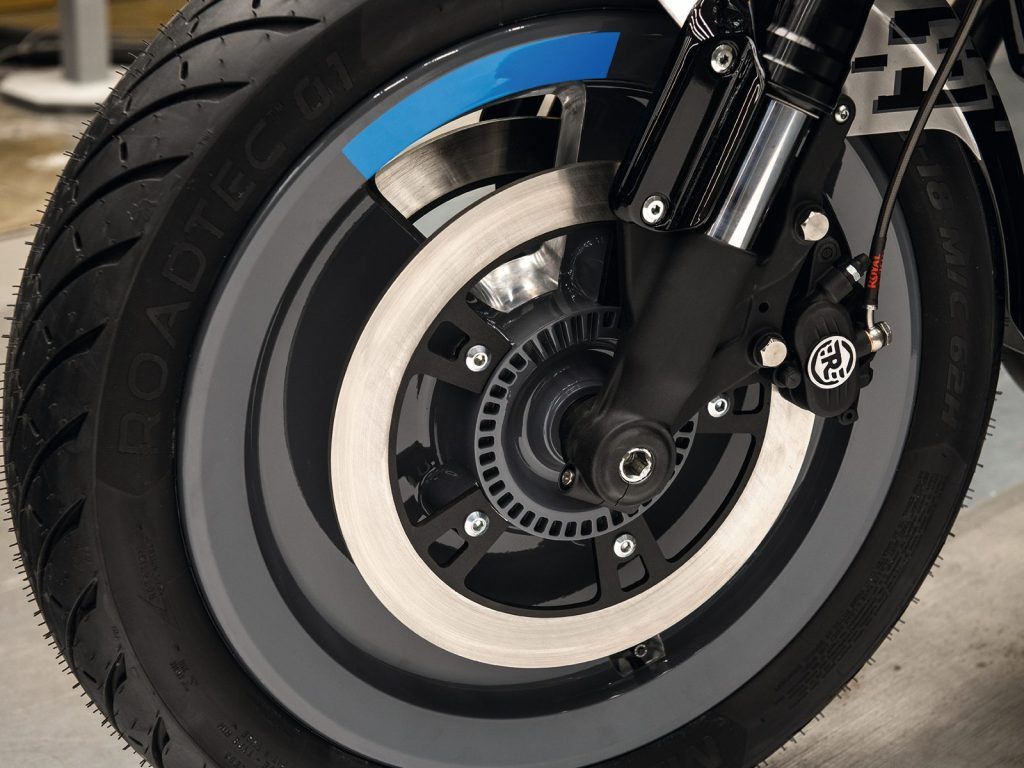 Sellers concluded that In the 120th anniversary year of Royal Enfield, this labour of love concept brings something unique and exciting to the future of the brand.