WayRay Holograktor might sound like a combination of letters assembled by falling asleep on a keyboard, but it's also the name of a quirky new autonomous rideshare concept car out of Switzerland.
Unveiled overnight, the three-seater WayRay has the appearance of a Tesla Cybertruck's distant cousin, with its sharp edges, minimalist surfacing, and silver hues. But it's arguably much more sci-fi than Elon Musk's pick-up is.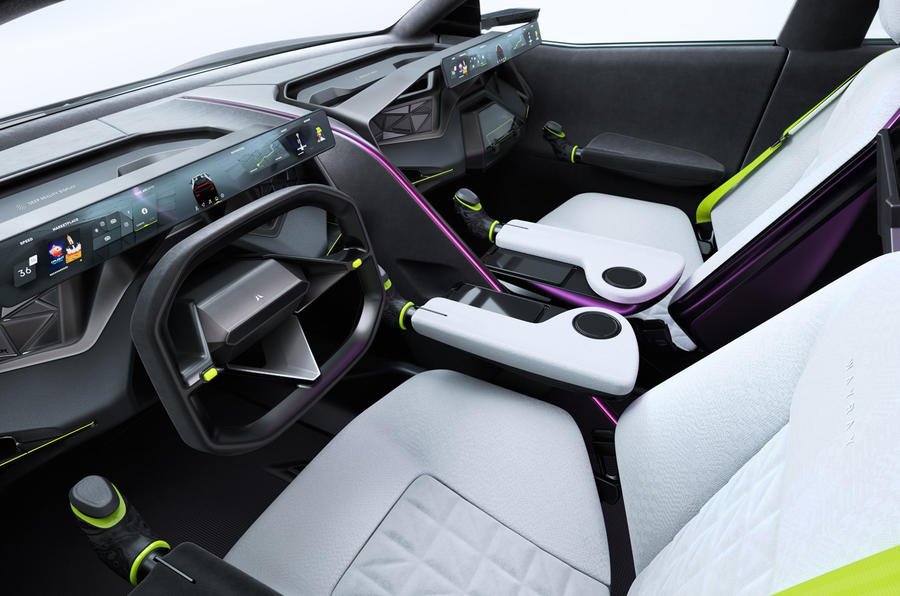 WayRay says the Holograktor is the world's first car to use 'holographic augmented reality glazing'. This supposedly allows the car to render holographic content, potentially television shows or immersive VR-style content, "in real time around the car".
It's not exactly clear what this will look or feel like apart from WayRay's claim that each occupant will see their own content through an 'eye box', but in the battle to build autonomous rideshare cars that can entertain their occupants the WayRay most likely sits somewhere at the pointy end of the pack.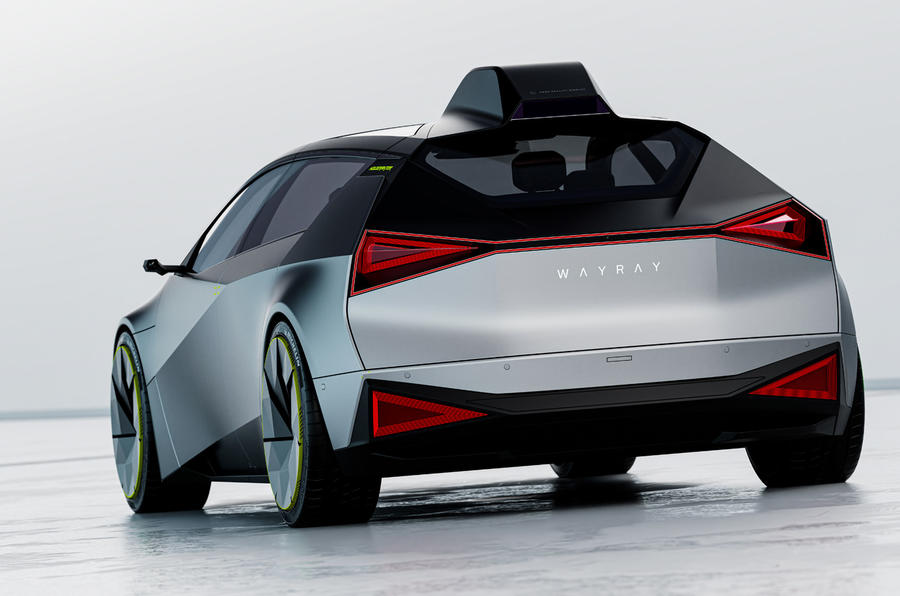 Advertisers are also likely to approve of the idea. WayRay says that advertisements could play in holographic form, too, potentially resulting in a cheaper fare for those who play them.
In hardware terms, the holographic systems for the front passengers sit in the dashboard, while the rear passenger's system is that curious lump on the roof … something that WayRay refers to as the 'shrimp'.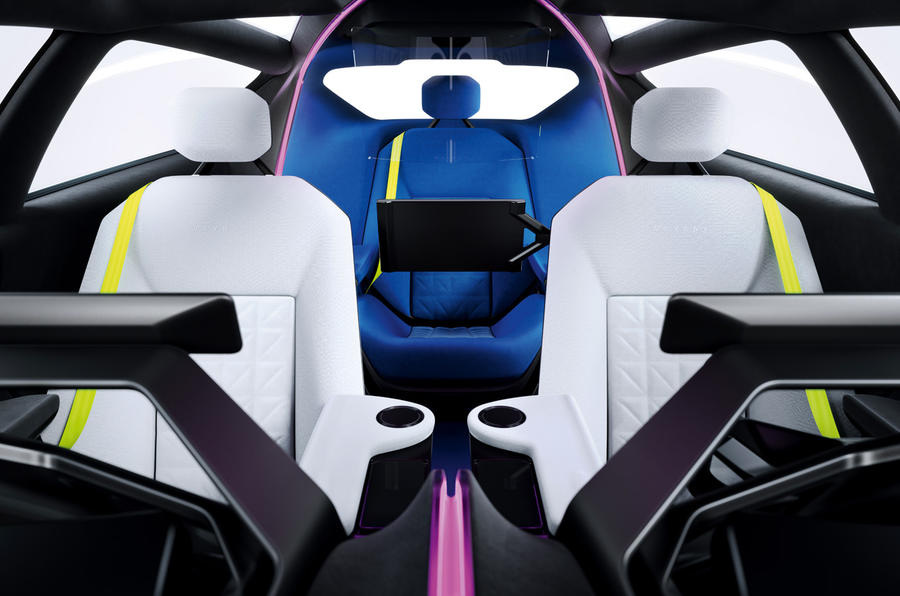 Now, we've said that this thing is autonomous, but it's not quite that clear cut. Uniquely, WayRay says the Holograktor is remotely controlled. Speaking to Autocar UK, WayRay CEO Vitaly Ponomarev said it could be possible for a sort of "call centre" full of remote control drivers could exist, guiding WayRay rideshares all over the world.
The Holograktor is fully electric, with WayRay claiming a range of about 600km per charge and a 0-100km/h time of 3.9 seconds. Apart from stating that the car comes with a single motor, the firm hasn't confirmed any of the mechanicals under the skin. It's therefore unknown whether they're shared tech from other brands or produced in-house.
While WayRay isn't a household name, it does have some high-profile backers. The Swiss firm has backing from both Hyundai and Porsche, although it says neither was involved in this project.