Nissan has made a series of big announcements regarding the Japanese firm's commitment to electric vehicles; today detailing its plans for more plug-in models by the end of the decade, while also debuting a handful of new concept vehicles.
In what it calls its Nissan Ambition 2030 announcement, Nissan confirmed that it plans to roll out 23 new electrified vehicles by 2030, including 15 new full EVs. This forms part of a 2 trillion yen spend, spread across the next five years.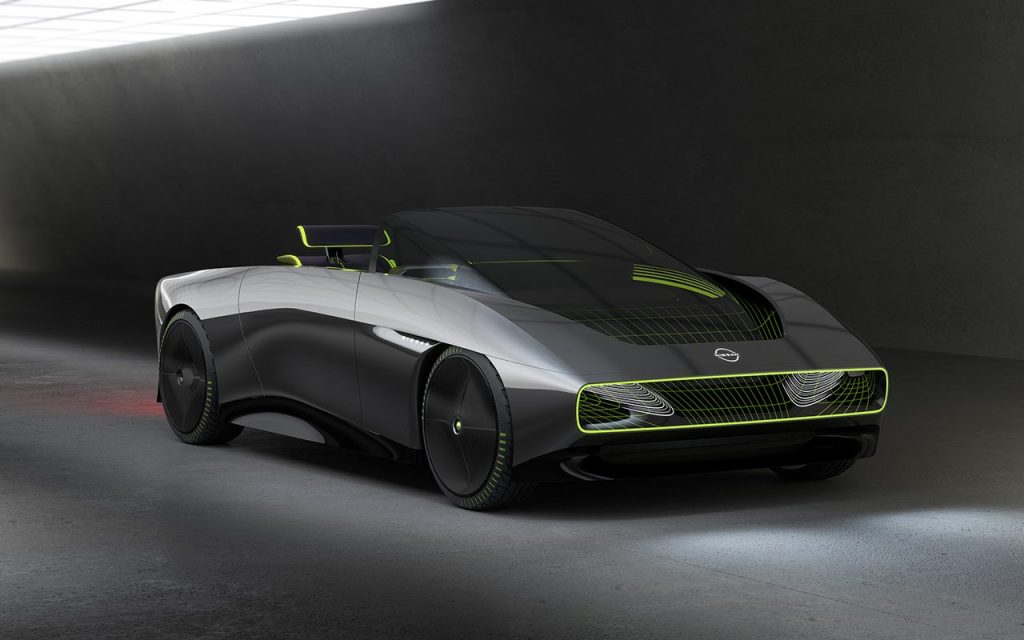 As with other brands, Nissan's aim is to become carbon neutral by 2050. As such it's also expecting to ramp up its output of plug-in models. From 2026, it says that it expects more than 75 per cent of European sales to be EVs.
Japan and China are expected to have EVs account for more than 55 per cent and more than 40 per cent of annual sales in each region by 2026, respectively. Nissan adds that EVs are tipped to account for more than 40 per cent of sales in the United States by 2030.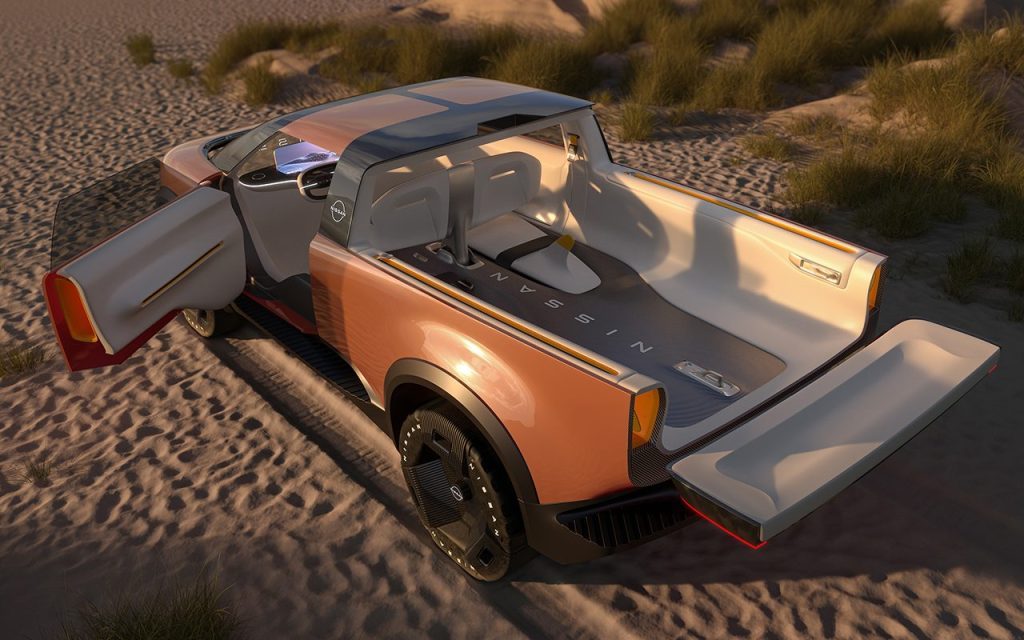 "The role of companies to address societal needs is increasingly heightened," says Nissan CEO Makoto Uchida.
"With Nissan Ambition 2030, we will drive the new age of electrification, advance technologies to reduce carbon footprint and pursue new business opportunities. We want to transform Nissan to become a sustainable company that is truly needed by customers and society."
"We are proud of our long track record of innovation, and of our role in delivering the EV revolution," adds Nissan COO Ashwani Gupta.
"With our new ambition, we continue to take the lead in accelerating the natural shift to EVs by creating customer pull through an attractive proposition by driving excitement, enabling adoption and creating a cleaner world."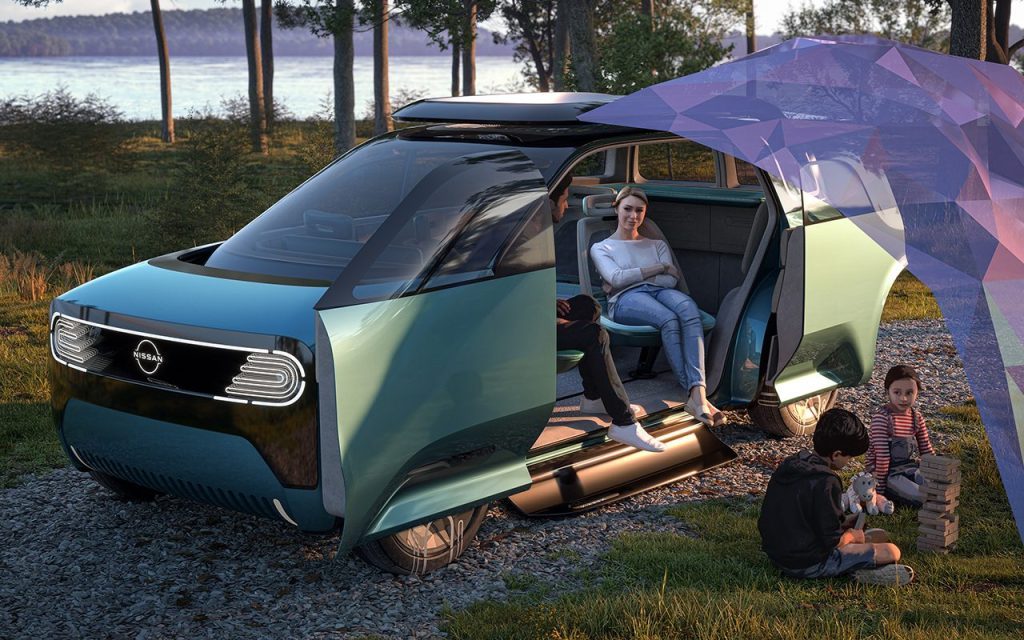 To go with its announcement, Nissan unveiled four new concept vehicles built on its proposed new platform; a pick-up, a sports car, an outdoorsy SUV, and (perhaps the only one of these that's remotely likely to hit production) a teaser concept for the Nissan Leaf's replacement. 
The Max-Out two-door sports car and Surf-Out two-door pick-up both preview a very different design philosophy; one that could manifest in production vehicles down the line. Each gets a squared off front and rear, with the Surf-Out getting a digitised tailgate.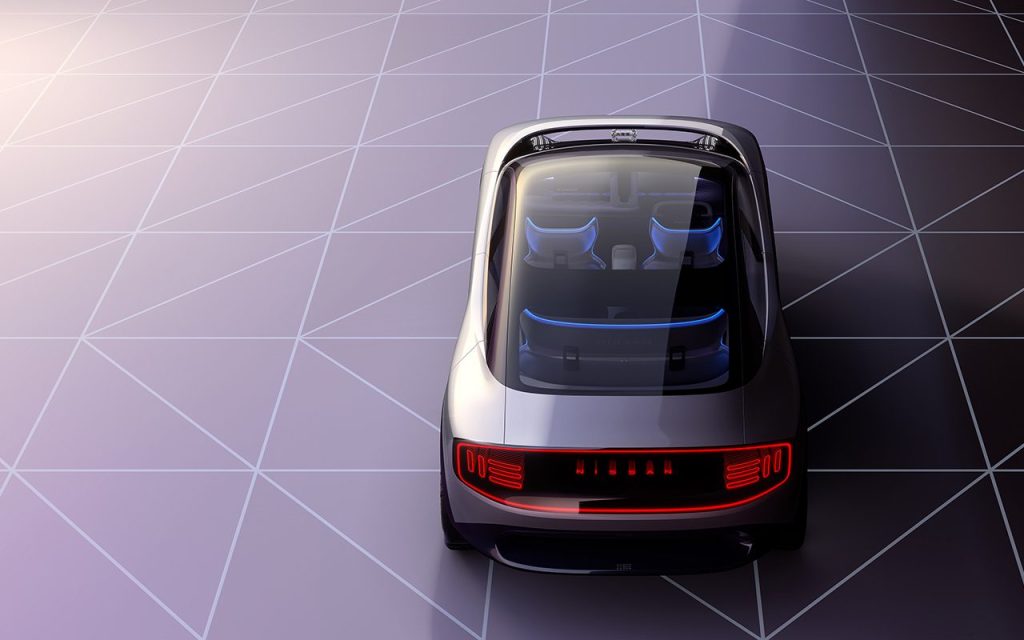 The funky Hang-Out concept, meanwhile, is "provides a new way of spending time on the move" according to Nissan. The four-seater features huge sliding doors, a glass roof, a zany set of wheels, and all-wheel drive.
Finally, there's the Chill-Out concept; a model that follows familiar 'living room on wheels' tropes. Don't be fooled by the cabin, though. It's speculated that this model is our first look at what the Nissan Leaf's replacement will look like.