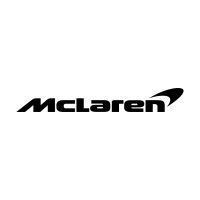 McLaren offers a range of high performance sportscars in New Zealand. Popular models include the Artura plug-in hybrid and the 750S. NZ Autocar has NZ reviews of McLaren models including specification and price in NZ. McLaren is part of the Giltrap Group in New Zealand.
There are hybrids galore available now. The technology is primarily used as a means to save fuel but it can...
You will become a PR agent for McLaren if you own any of the company's exoti-cars. Everywhere we stopped, the...

| MODEL | PRICE | Clean Car Discount | ENGINE | kW | Nm | TRANS | KG | 0-100 | CONS | CO2 | DRIVE |
| --- | --- | --- | --- | --- | --- | --- | --- | --- | --- | --- | --- |
| Artura | $418,000 | $0 | V6/3.0TTH | 436 | 720 | A8 | 1498 | 3.0 | 5.5 | 129 | R |
| GT | $367,500 | +$6,900 | V8/3.8TT | 456 | 630 | A7 | 1557 | 3.2 | 12.0 | 273 | R |
| 750S | POA | +$6,900 | V8/4.0TT | 530 | 770 | A7 | 1431 | 2.9 | 11.9 | 278 | R |
| 750S Spider | POA | +$6,900 | V8/4.0TT | 530 | 770 | A7 | 1491 | 2.9 | 11.9 | 278 | R |
| 765LT | POA | +$6,900 | V8/4.0TT | 570 | 800 | A7 | 1339 | 2.8 | 12.3 | 280 | R |
| 765 LT Spider | POA | +$6,900 | V8/4.0TT | 570 | 800 | A7 | 1388 | 2.8 | 12.3 | 280 | R |
| Elva | POA | +$6,900 | V8/4.0TT | 599 | 800 | A7 | 1269 | 2.7 | 12.3 | 280 | R |
Latest McLaren News & Articles