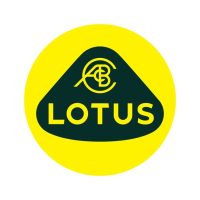 Lotus offers a range of sportscars and SUVs in New Zealand. Popular models include the Emira and Eletre eletric SUV. Lotus has electric vehicles for sale in NZ. NZ Autocar has NZ reviews of Lotus models including specification and price in NZ. Lotus is part of the Giltrap Group in New Zealand.
Lotus has experienced a rebirth under Geely, with a brave new electric future. But it still has a traditional sports...
The Ford Consul Cortina developed by Lotus was one of the first homologation specials. Here is its tale of race...

| MODEL | PRICE | Clean Car Discount | ENGINE | kW | Nm | TRANS | KG | 0-100 | CONS | CO2 | DRIVE |
| --- | --- | --- | --- | --- | --- | --- | --- | --- | --- | --- | --- |
| Emira 1st edition 4cyl | $177,990 | TBC | IL4/2.0T | 268 | 406 | D8 | 1405 | 4.3 | - | 208 | R |
| Emira 1st edition V6 | $189,990 | +$6,900 | V6/3.5S | 298 | 420 | M6 | 1405 | 4.3 | 8.0 | 258 | R |
| Emira 1st edition V6 | $193,590 | +$6,900 | V6/3.5S | 298 | 430 | A6 | 1405 | 4.2 | 8.0 | 258 | R |
| Eletre S | $265,000 | $0 | E2 | 450 | 710 | A1 | 2565 | 4.5 | 18.0kW/h | 0 | A |
| Eletre R | $315,000 | $0 | E2 | 675 | 985 | A1 | 2725 | 2.95 | 22.0kW/h | 0 | A |
Latest Lotus News & Articles