It may be pretty long in the tooth these days, but the FK8-generation Honda Civic Type R remains a force to be reckoned with in the hot hatch space.
One of Honda's biggest marketing ploys with the Type R was setting it loose at race tracks around the world to claim front-wheel drive lap records. These ranged from the Nurburgring Nordschleife to Silverstone.
The brand has confirmed it's set one last record before the current Type R gets replaced with a new one later this year.
The record comes much closer to home than the Green Hell or the UK. It was set at Australian Circuit The Bend Motorsport Park. Situated in South Australia, it's one of the country's newest circuits, and has already played host to numerous rounds of the Supercars championship.
Read more: Exclusive: Is this the 2022 Honda Civic Type R?
The time was set by Dick Johnson Racing co-driver and Honda TCR Australia regular Tony D'Alberto. He steered the Type R Limited Edition to a 2:13.251, bettering the previous front-wheel drive record by more than two seconds.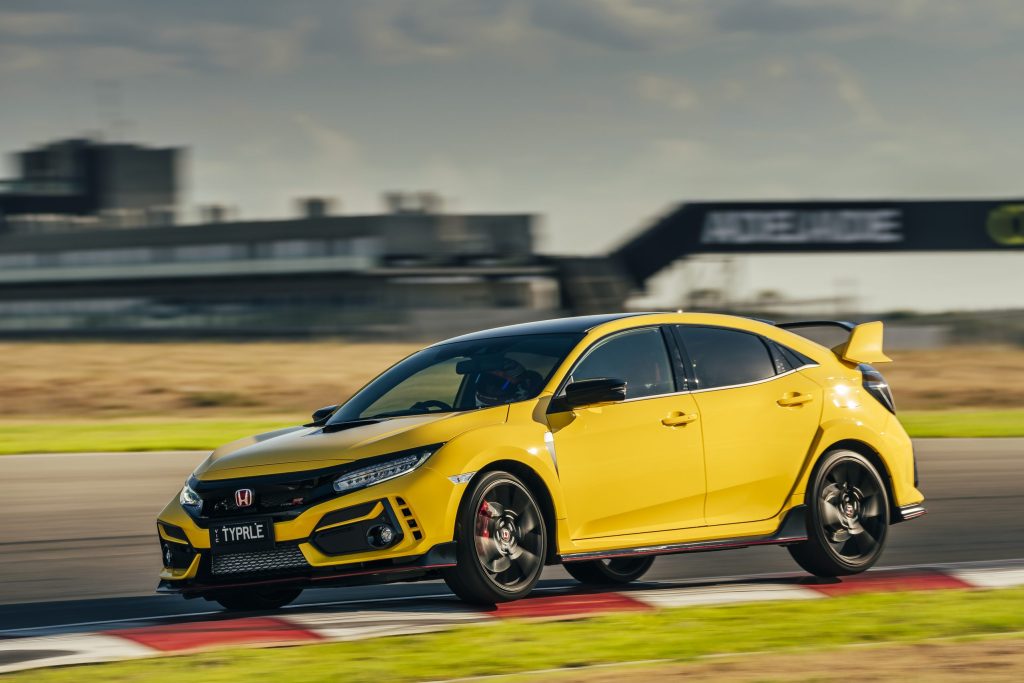 Inevitably the previous record had also been claimed by a Type R, but not the widely sold out Limited Edition variant. The deviation in times shows the impact of the model's weight reduction, increased chassis stiffness, and Michelin Pilot Sport Cup 2 rubber.
"Our team were confident the regular production Civic Type R could beat the existing lap record at The Bend for a front-wheel drive road car and then go even quicker again in the Civic Type R Limited Edition to set a new record lap time," said Honda Australia Director Stephen Collins.
"We were really keen to find another opportunity to take on the time attack challenge as a fitting farewell to this generation of Civic Type R, as it really closed the loop on what has been a hugely successful five year run for the car, bookended by lap record achievements."
D'Alberto noted that the track conditions on the day weren't ideal, with hot temperatures meaning less grip in the racing surface. In cooler conditions, he expects the hot hatch could've recorded as low as a 2min 11sec lap.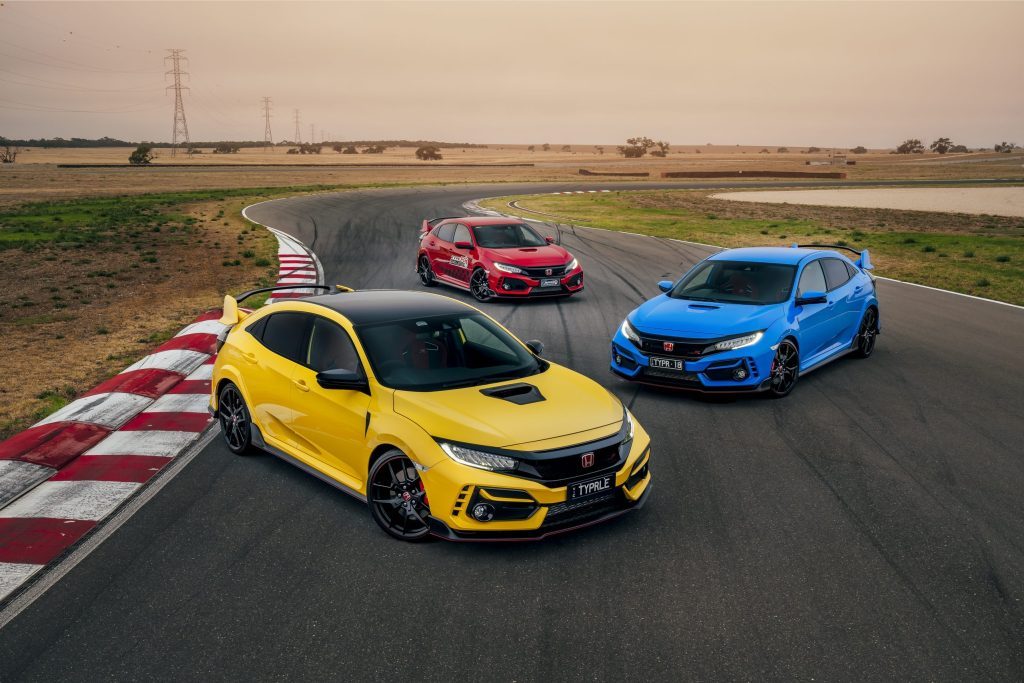 "The standard Civic Type R is beautifully balanced and just such a pleasure to drive on the track, while the Type R Limited Edition offers even more grip and speed, which really encourages you to go for it and try to extract the perfect lap from the car," he said.
"If the conditions had been cooler I'm confident we could find a few more tenths and even get the Type R Limited Edition into the 2 minute 11 second bracket.
"But the aim was to set a new lap record for Honda and we actually achieved that with both cars, which shows just how good the Civic Type R is – I can't wait to see what the engineers are able to achieve with the next generation model that's now on the horizon."