One of the more interesting new-car reveals of 2022 is set to be Honda's new Civic in both its hybrid e:HEV form and in fully blown hot hatch Type R form.
While it's unknown exactly when the two models will be unveiled formally, we already have a fair gist on what the latter will look like thanks to Honda's camouflaged prototype. It's made numerous media appearances since debuting late last year, including showcases at Suzuka and at Tokyo Auto Salon in January. 
Using images from these events, resident NZ Autocar designer Alex Schultz has had a crack at unmasking the next-gen Type R, revealing a slightly more grown up but no less aggressive addition to the performance nameplate's lineage.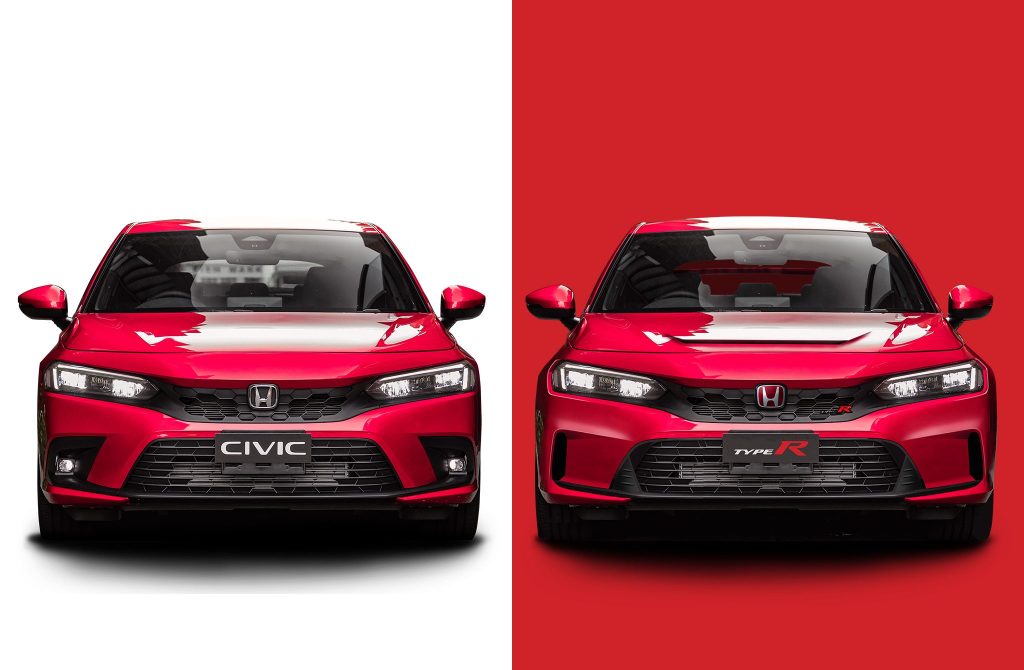 From the imagery Alex deduced that the model would come with a wider track and comprehensive aero detailing front and rear. This includes a prominent bonnet scoop, simplified vents for added brake cooling on either side of a revised secondary grille, and side skirts featuring an integrated air curtain for the rear wheels.
Around the back a large diffuser cradles a familiar three-pronged exhaust system, set to give the new R a more pronounced exhaust note than the outgoing FK8, while a significant rear wing on top of the rear hatch supplies downforce.
Although it's still plenty aggressive, particularly when viewed next to the standard Civic hatch, the Type R appears set to turn the dial back a notch relative to the comparatively crazy looking FK8 Type R; a model that divided audiences with its styling.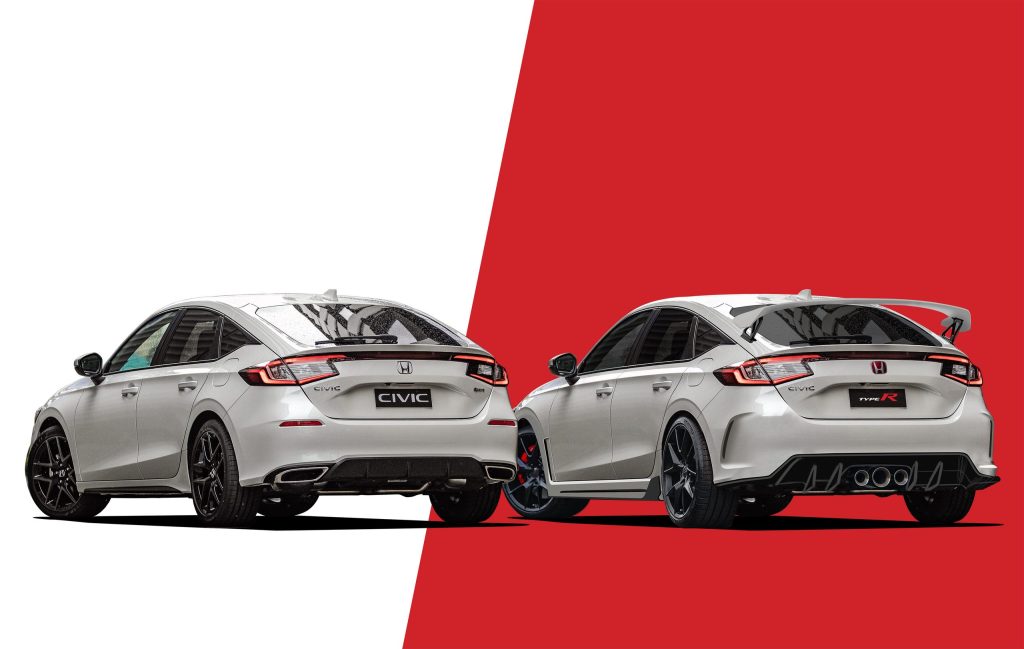 In the generation's later years, it appeared Honda was keen to address those critical of the hot hatch's styling. It released the (European market exclusive) Type R Sport Line in 2020, which deleted the enormous rear wing and replaced it with a much more subtle spoiler.
Honda has yet to confirm any of the new Type R's details, although there's plenty of speculation churning in the rumour mill.
As previously reported, the new R is rumoured to be retaining its current K20CI 2.0-litre turbofour, with power to sit at an unchanged 235kW/400Nm according to Japanese motoring outlet Best Car. In a report last month, it suggests the K20CI has been fettled to improve its torque delivery. 
The same report indicated that the Type R could be getting an automatic transmission; a first for any model to don Honda's red H badge and a move that aligns with the brand's desire for less hardcore aesthetic. The model's also rumoured to be swapping its 20-inch wheels for 19s, in order to accommodate meatier 265/30 rubber.
The Type R has already been confirmed as a starter for the New Zealand market, which it will go toe-to-toe with the likes of the Hyundai GR Yaris, Hyundai i30 N, Renault Megane RS, and more.