Kiwis will soon have another fully electric vehicle with a five-star safety rating to choose from after the Cupra Born earned the maximum score in the latest round of Australasian New Car Assessment Program (ANCAP) testing.
The hatchback picked up a score of 93 per cent in the Adult Occupant Protection category which involved physical front and side crash tests, testing the car's ability to keep adults safe on impact.
A rating of 89 per cent was earned for Child Occupant Protection which assessed the risk of injury to children seated in age-appropriate child restraints.
The maximum score was also given to the Born for its protection of pedestrian's lower legs in the case of a collision, earning it 73 per cent in Vulnerable Road User Protection.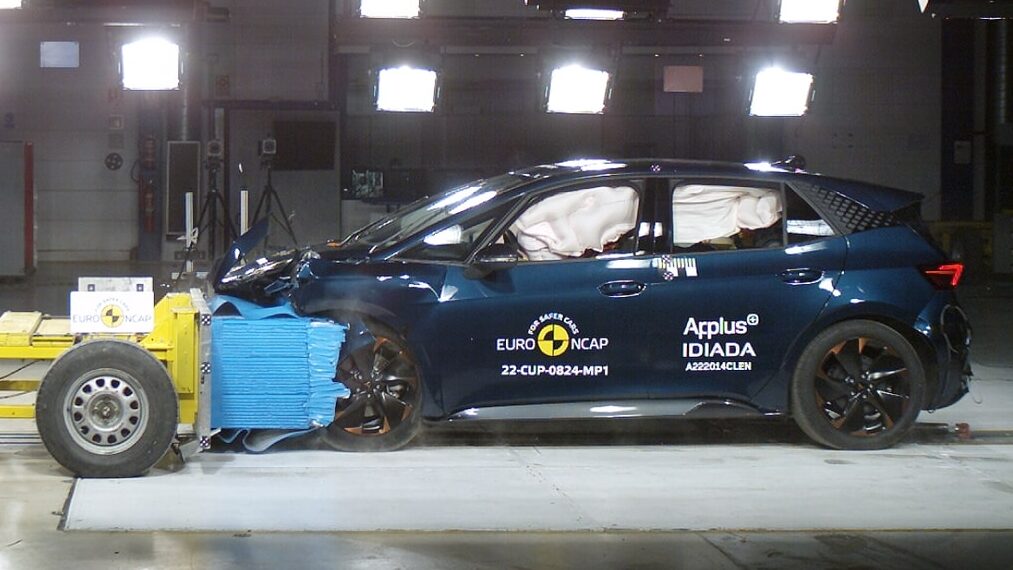 Autonomous emergency braking (AEB) played to the model's strengths in "forward-travel" scenarios but it did not react to pedestrians in reverse or forwards-turning situations which is why they weren't given a score.
The Born achieved 80 per cent in the Safety Assist category with it having 'Good' performance in terms of car-to-car AEB functionality.
"It's great to see another fully electric model enter our market with the maximum five-star ANCAP safety rating," said ANCAP Chief Executive, Carla Hoorweg regarding the Cupra Born.
New Zealand deliveries of the fully electric hatch are expected between September and November 2023.