If you've ever wondered which EV brands we miss out on in New Zealand, wonder no more! Among the mainstream brands in this guide, there are a lot of new startups, boutique manufacturers, and plenty of large-volume Chinese brands you've likely never heard of. There are probably some we've missed too, but we'll be updating the list on a regular basis.
If you want to keep up to date with all the EVs that are currently available in NZ as well as everything we can expect to arrive in the near future, check out our other guide here…
Aion
Aion was introduced as an EV sub-brand under the parent company GAC New Energy in 2018. Their first model, the Aion S (compact sedan), was released in 2018, the range expanding a year later to include the LX (mid-size SUV), V (compact SUV), and Y (compact people mover). The latest Aion V will supposedly be equipped with a graphene battery that can charge from 0 to 80% in just eight minutes. Aion has also plans to produce a 1200hp supercar dubbed the Hyper SSR. The SSR will be available in rear and all-wheel drive configurations and is expected to eclipse the legal open road limit in under two seconds.
• S (2018)
• LX (2019)
• V (2020)
• Y (2020)
• SSR (2023)

Alpine
Alpine was relaunched with the A110 in 2017, but it was never sold here in NZ. More recently Alpine has taken over parent company Renault's activities in motorsport. Renault Sport products are to fall under the Alpine name, there are plans for an Alpine R5, an electric sports crossover, and an EV successor to the A110 which is being co-developed with Lotus. Like Lotus, Alpine cars are focused on lightweight performance with an emphasis on handling, two factors that can prove tricky to get right on electric vehicles.
Coming soon: Alpine R5 (date unknown), Electric sports crossover (2024)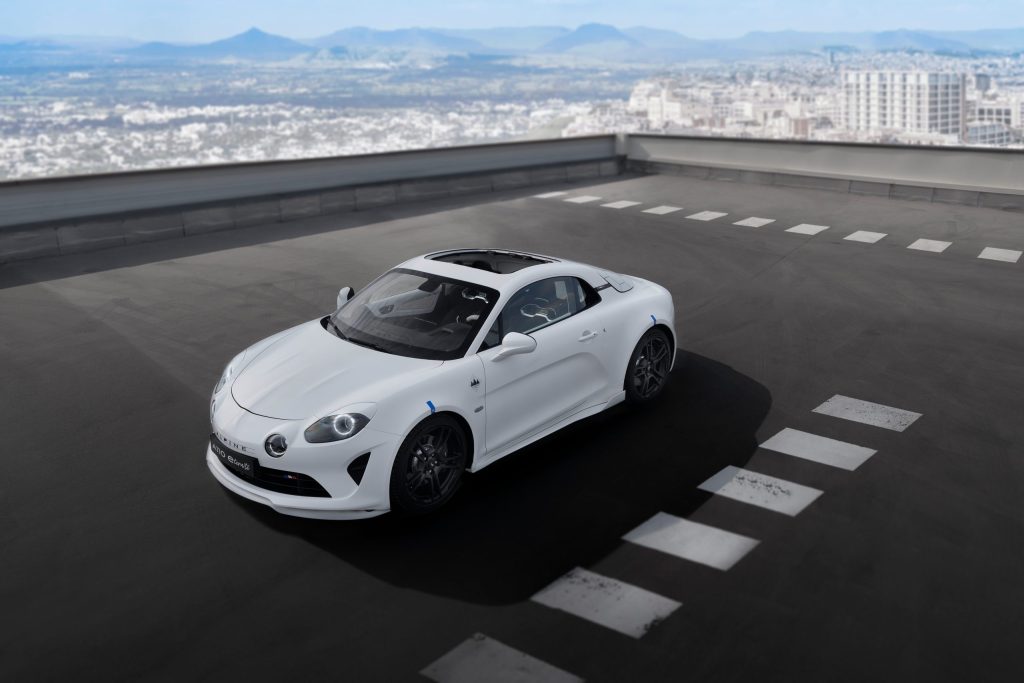 Arcfox
Founded in 2017 this Chinese brand from Beijing sits under the BAIC Group umbrella as a dedicated 'premium' EV manufacturer. Arcfox is currently sold in China and Europe, both the α-T and α-S were penned by former Volkswagen designer Walter de Silva. In 2019 the company debuted a 1600hp Supercar at the Geneva Motor Show. It's unclear whether the Arcfox-GT Race Edition will actually make production.
• Lite (2017)
• α-T (2020)
• α-S (2021)
• GT (unknown)
Aiways
Another Chinese brand from Shanghai (there's going to be quite a few!) The brand was founded in 2017. In case you were wondering, 'Ai' is the Chinese word for love, the name translating to 'love is on the way' Notable technology from Aiways is their sandwich structure batteries and More Adaptable Structure (MAS) platform, a modular platform allowing different powertrains to be fitted.
• U5 (2019)
• U6 (2022)
Beijing
Beijing Automotive Group Co., Ltd. (BAIC) is a state-owned manufacturer from Beijing. Founded in 1958, it is one of countries largest car manufacturers logging over 1.7 million sales in 2021. The company produces and sells vehicles under its own branding, as well as under various foreign-branded joint ventures.
• Beijing EU5 Plus (unknown)
• BJEV EC3 (2016-present)
• Beijing EC5 (2019)
Buick
A luxury division of General Motors. It's unlikely we will ever see Buick cars on sale in here even though they were once built and sold here at the GM plant in Petone. How good does the Wildcat Concept look though?
• Wildcat Concept (2022)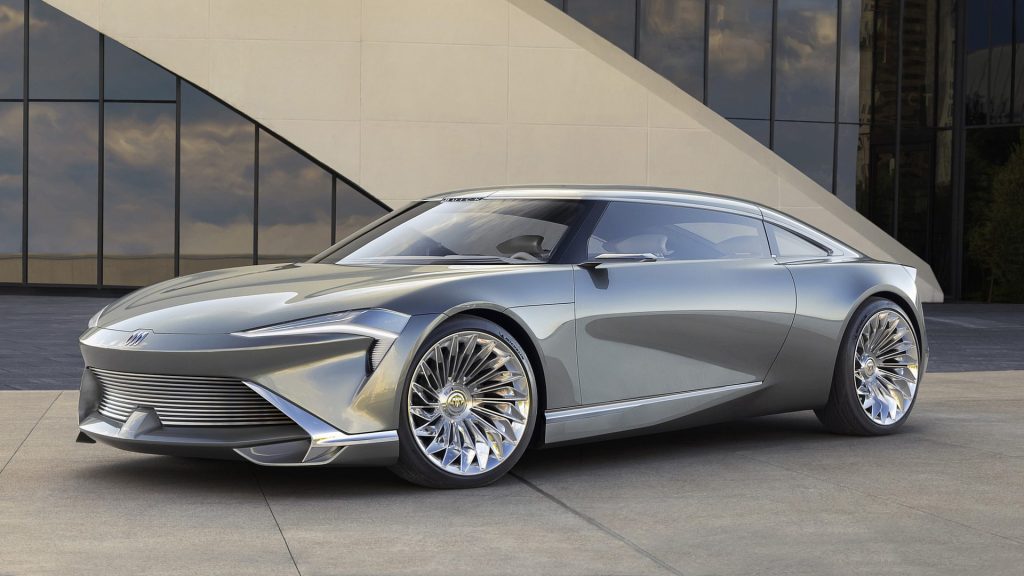 Byton
Byton was established in 2017 and co-founded by former BMW and Nissan executives. Byton planned to release an SUV (M-Byte) and sedan (K-Byte), with production and sales scheduled for 2019. Delays in the development process and financial woes repeatedly pushed back the launch date. After a six-month suspension in operations, Byton entered bankruptcy in 2021.
• M-Byte (2022)
• K-Byte (2021)
Cadillac
The luxury brand which is a division of General Motors has previously considered entering the New Zealand market, most recently in 2009. The global financial crisis no doubt played a part in the launch not going ahead. Cadillac's first EV the LYRIQ is based on GMs BEV3 platform. Celestiq is an uber-luxury, hand-crafted sedan. There's little in the way of hard facts at present, although various US publications are predicting a US$300,000 price tag and a limited production run.
• LYRIQ (2023)
• CELESTIQ (TBC)
Canoo
This American startup has produced some pretty funky concepts that will supposedly go into production this year. However, Canoo recently announced that their funding was running dry, despite having several seemingly lucrative fleet orders in the pipeline. Canoo's forward order customers include NASA, Walmart, and Zeeba a fleet leasing operation. The three-model range utilises the same 'skateboard' style chassis that can be fitted with varying battery sizes, two or four-wheel drive configurations, and true 'steer by wire' (no mechanical steering linkage to the wheels).
• Lifestyle (2022)
• Pickup (2023)
• MPDV (2022)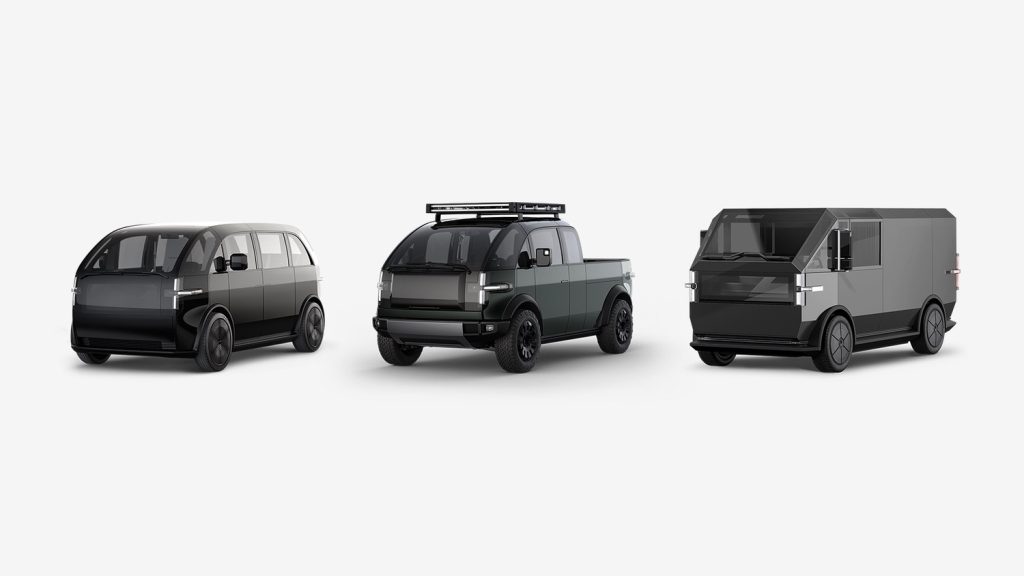 Chery
Another manufacturer that hails from China. They currently have four electric vehicles in production. Those with elephantine memories will recall that Chery vehicles were sold in NZ for a short time in the mid-2000s. The brand has recently returned to Australia but there is no confirmation of a New Zealand reboot at this time. Australia will take a range of sharply-styled petrol-powered SUVs to start with EV variants scheduled to arrive in 2024.
• eQ1 (2017)
• eQ2 (2018)
• eQ5 (2021)
• QQ ice cream (2021)
• Omoda 5 (2024)
Dacia
The Romanian brand owned by Renault offers the Spring EV which is based on the Renault City K-ZE. Currently, the Spring is only sold in European markets. Renault recently sold the Duster in NZ but that has been quietly swept out of local showrooms.
• Spring EV (2021)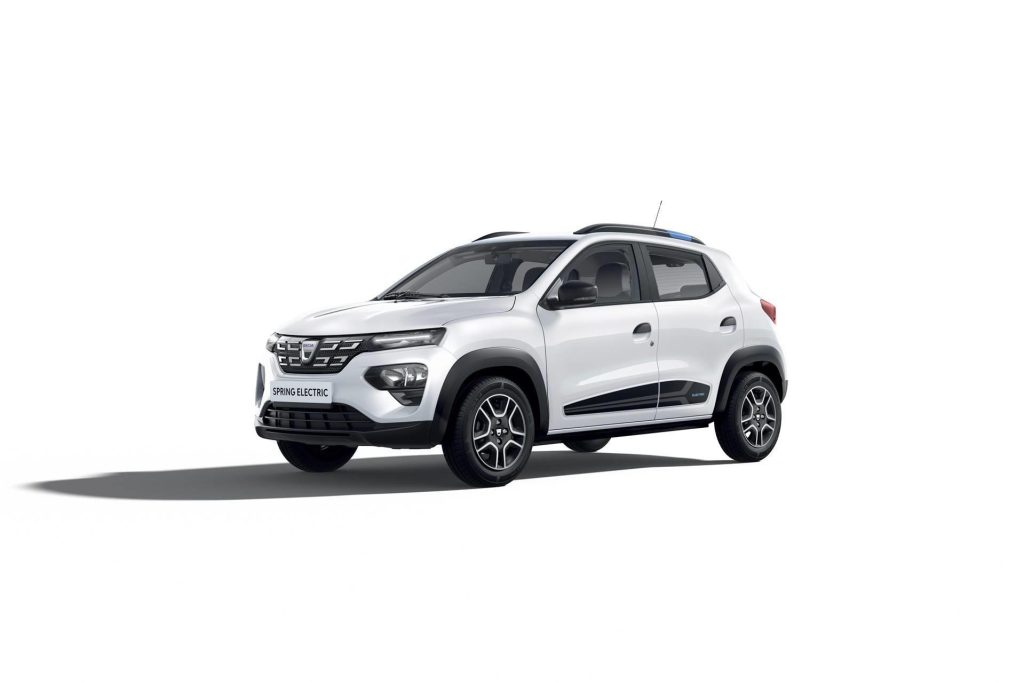 Deus
This rather suave-looking supercar is underpinned by a Williams Advanced Engineering chassis. The Deus Vayanne will likely be limited-run model and is currently scheduled to go on sale in 2025. Under the skin is a tri-motor layout that supposedly produces 2200hp (1650kW) and 2040Nm. Top speed is limited to 400km/h and the 0-100 sprint will be dusted in under two seconds. The 85kWh liquid-cooled battery is said to be good for 500km of range with a 0-80% recharge time of just 20 minutes on a 350kW charger.
• Vayanne (2025)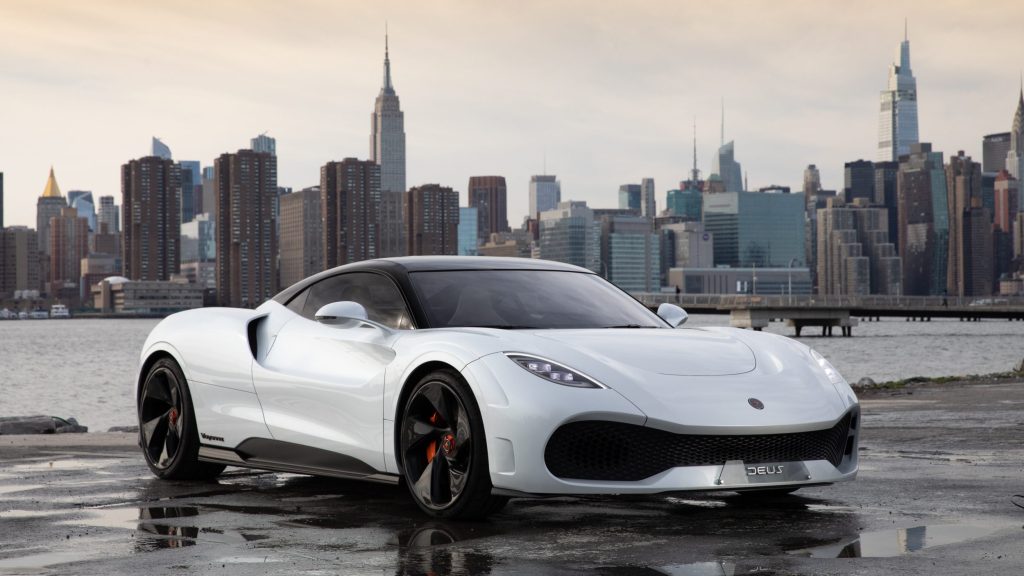 Dodge
Now we're talking! An EV that looks like a muscle car. Colour us excited. It should come as no surprise that Dodge would break the rules when it came to building an EV. The company is run by enthusiasts who understand that their target market likes their cars with a bit of mongrel. The Dodge Charger Daytona SRT concept offers a glimpse into Dodge's plan to weaponise EVs, claiming the Daytona SRT will offer better performance than a Charger Hellcat. The Daytona SRT EV will be available in various states of tune and will offer varying levels of customisation. Expect outrageous performance, a wild sound, and the ability to vaporise tyres on command should you so desire. We do.
• Dodge Charger Daytona SRT Concept (2022)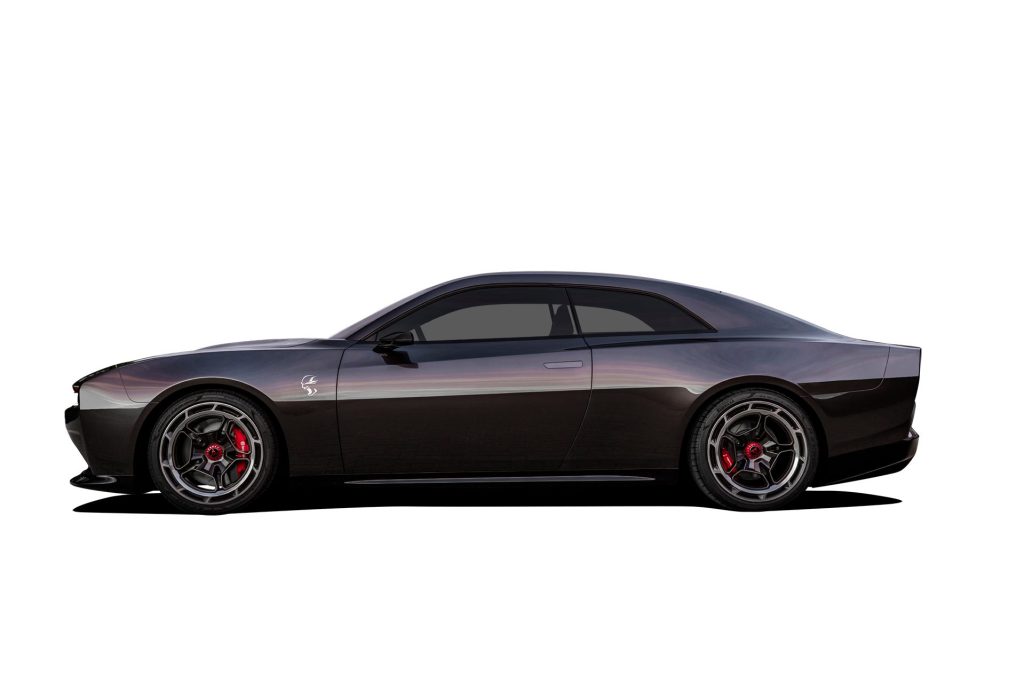 Drako
The American Silicon Valley startup was created with the goal of creating driver-focused supercars with exhilarating performance. The Drako GTE is a quad-motor, four-door sports sedan with claimed top speed of 332 km/h and a 0-100km/h time of under three seconds. Drako Motors will produce 25 GTE vehicles with a base price of US$1,250,000 Their second model, the wild-looking and appropriately named Dragon is a 2000hp luxury carbon-fibre SUV with a claimed range of 675km! The quad motor powertrain will slingshot the Dragon to 100km/h in under two seconds and can supposedly complete the quarter mile in just nine seconds. The Drako Dragon supports fast charging up to 500kW and is available to order now for US$290,000.
• Dragon (2022)
• GTE (2020)
DS Automobiles
The Citroen offshoot was sold in New Zealand once upon a time, but now it is not. Will it return someday? Your guess is as good as ours… Overseas DS offers a small selection of electrified models but has plans to be fully electric by 2024. At present, there is just one full electric model for sale, the DS3.
• DS3 (2023)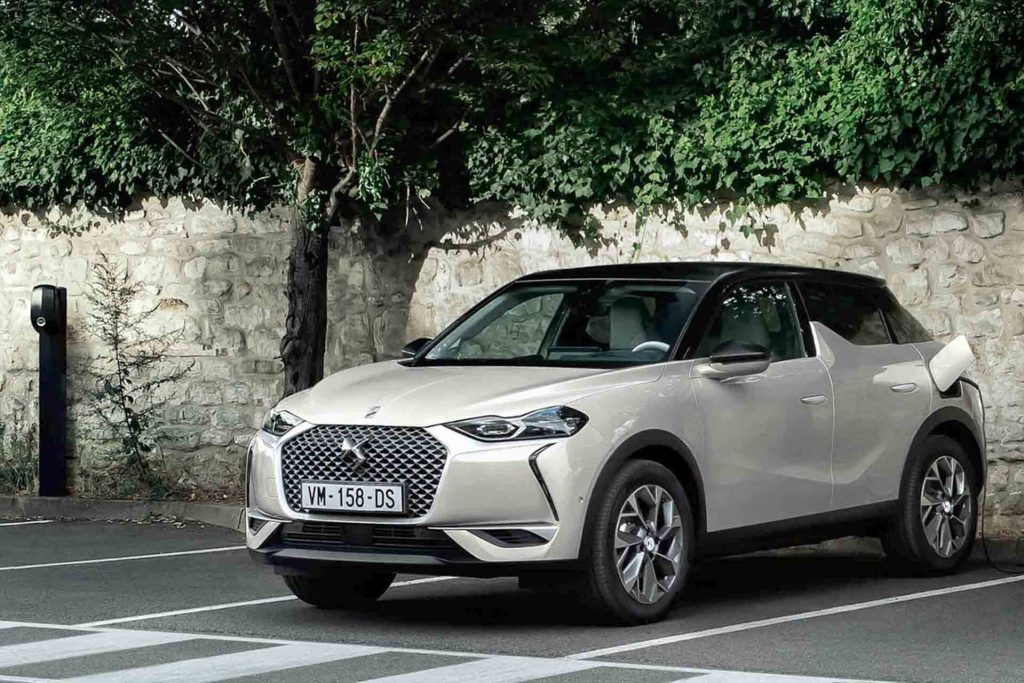 Faraday Future
This California-based EV startup was founded in 2014 and has previewed concepts like the wild FF Zero1. Faraday's first production car, the FF91 Futurist goes on sale in the US in April 2023. This flagship SUV boasts three motors, over 1000hp, a 0-100km/h sprint time of just 2.4 seconds, and a range of 480km.
• FF91 (2023)
Fisker
It's been a rough journey for California-based Fisker Inc, with Fisker automotive splitting up and morphing into Karma Automotive. Founder Henrik Fisker then went on to start Fisker Inc. Their first electric vehicle is the Ocean SUV, and the company currently has plans for an additional two models one being the Pear. The Ocean is now available for pre-order and starts at US$37,499 for a front-wheel drive variant with a range of 400km.
• Ocean (2023)
• Pear (TBC)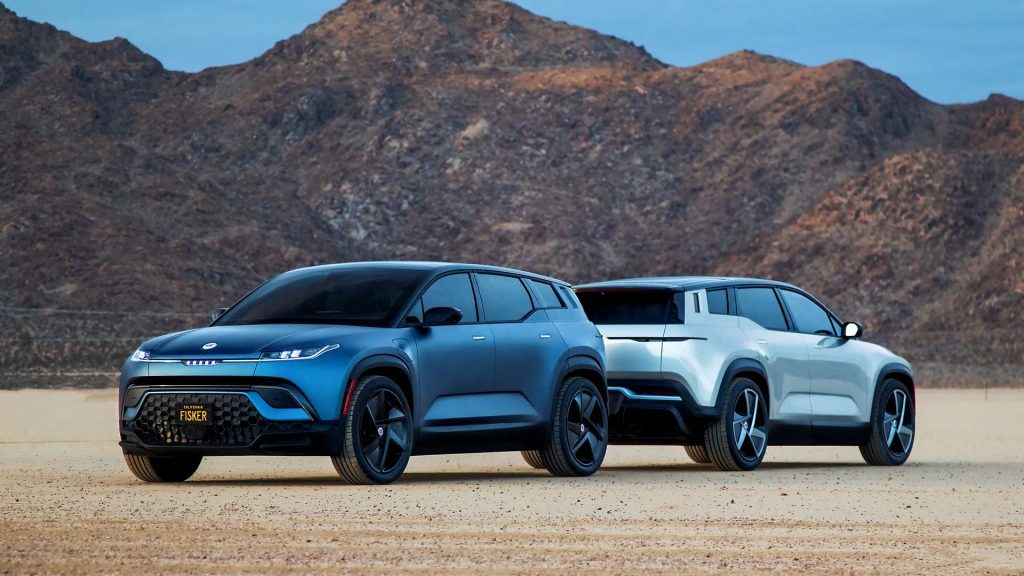 Geely
Yet another Chinese sub-brand of a sub-brand. We'd go into more detail, but we don't have all day… Geely currently produces vehicles under its own brand, as well as for many other mainstream manufacturers. Until recently Geely's lineup of EVs consisted of the ahem, stylish Emgrand. However, Geely has just launched yet another sub-brand dubbed Galaxy. Galaxy will drop seven new models in the next two years with three of those said to debut in 2023. Some of the models will be merely electrified, while others will be fully electric. Details are scarce at present. The Light EV concept is arguably the best-looking of the bunch, it's also the one with the least amount of information available…
• Emgrand EV (2016)
• E8 (2023)
• Light (Concept)
GMC
General Motors recently revived the Hummer brand and hopes to change the brand's perception from that of ginormous ozone-destroying gas guzzlers to planet-friendly (but still behemoth) zero-emission electric vehicles that even Arnie would approve of. The Hummer boasts some crazy stats such as a kerb weight of over four tonnes (yes, 4000kg!), 530km range, a four-second 0-100km/h time and the ability to 'crabwalk' (drive diagonally). Should it exist? Probably not. Are we glad it does? Yes.
• Hummer EV (2021)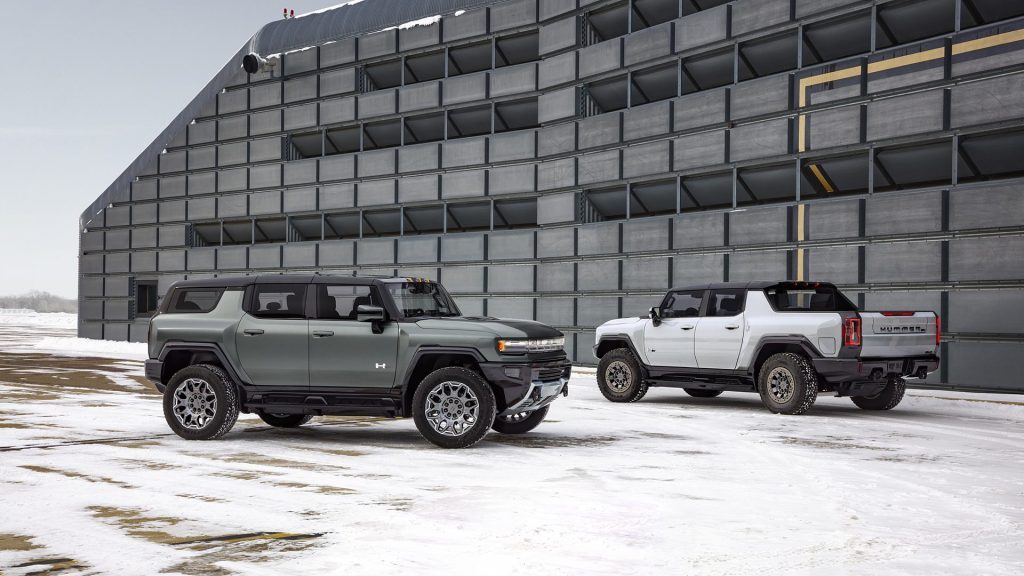 Genesis
The luxury sub-brand of Hyundai may yet come to NZ, but the local distributor is still assessing its viability. Genesis currently has three EVs in their range.
• G80 (2021)
• GV60 (2021)
• GV70 (2021)
HiPhi
Founded in 2019, this Chinese brand has two models at present; the X and Z. The Y is said to follow shortly. Seriously. The cars boast some interesting (if a little challenging) styling and some impressive stats. However, it's a little unclear as to whether these vehicles even exist outside of cyberspace.
• X (2021)
• Y (2023)
• Z (2022)
Hycan
Another Chinese joint venture, this time between GAC Group and NIO. They currently produce three EVs, two of which are small SUV types, the third a rather generic-looking sedan. Details are sketchy at best.
• 007 (2020)
• Z03 (2021)
• A06 (2022)
JAC Motors
Hailing from China, JAC Motors produces a handful of EVs for its domestic market. The company is owned by JAG which in turn is partly owned by Volkswagen. It's complicated.
e-JS1 (2021)
e-JS4
e-J7
iC5 (2020)
iEV6E (2016)
iEV7 (2014–2016)
iEV7S (2016–present)
iEVA50 (2018–present)
iEVA60 (2019–present)
iEVS4 (2019–present)



Karma Automotive
A Chinese-owned, California-based company that split from Fisker Automotive. Karma produces a few hybrid vehicles like the Revro, Revero GT, GS-6, and one fully electric model, the GSe-6. The stylish sedan is apparently available to order now. No price is given, but we know it is RWD, has 400kW (over 500hp), and will travel almost 580km on a single charge.
• GSe-6 (2022)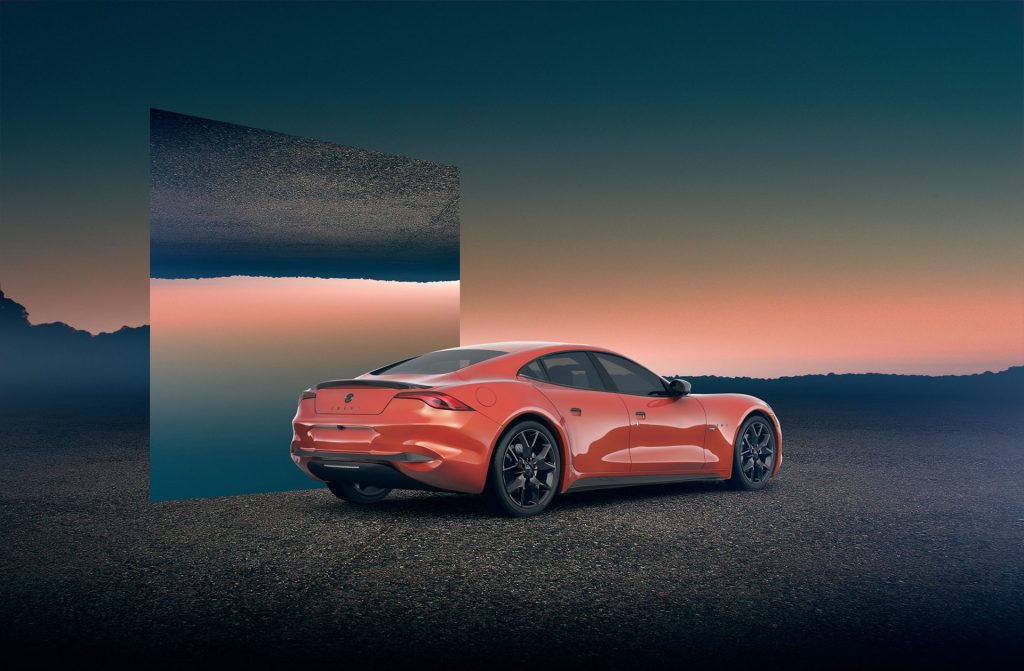 Leapmotor
Another Chinese manufacturer based in Hangzhou which specialises in making electric vehicles. Founded in 2015, Leapmotor produces four EV models at present.
• C01 (2022)
• C11 (2021)
• T03 (2020)
• S01 (2019)
Li Auto
This Chinese brand currently only produces vehicles that utilise range extenders as a power source.
• One (2019)
• L9 (2022)
Lightyear
If the press releases on their website are anything to go by the Dutch EV/Solar Company is off to a shaky start. Their first attempt at a solar-powered vehicle, the Lightyear One sent them into bankruptcy and was ironically renamed the Lightyear 0 (presumably for the number of cars they sold). Now the company is set to go to infinity (and beyond) by tipping all its resources into the Lightyear 2. The L2 can fill its batteries either from the sun or a conventional plug socket. Interested parties can sign up via the Lightyear website. There are no technical specs as yet, other than a target price of NZ$68,000.
• Lightyear 0 (2022)
• Lightyear 2 (2025)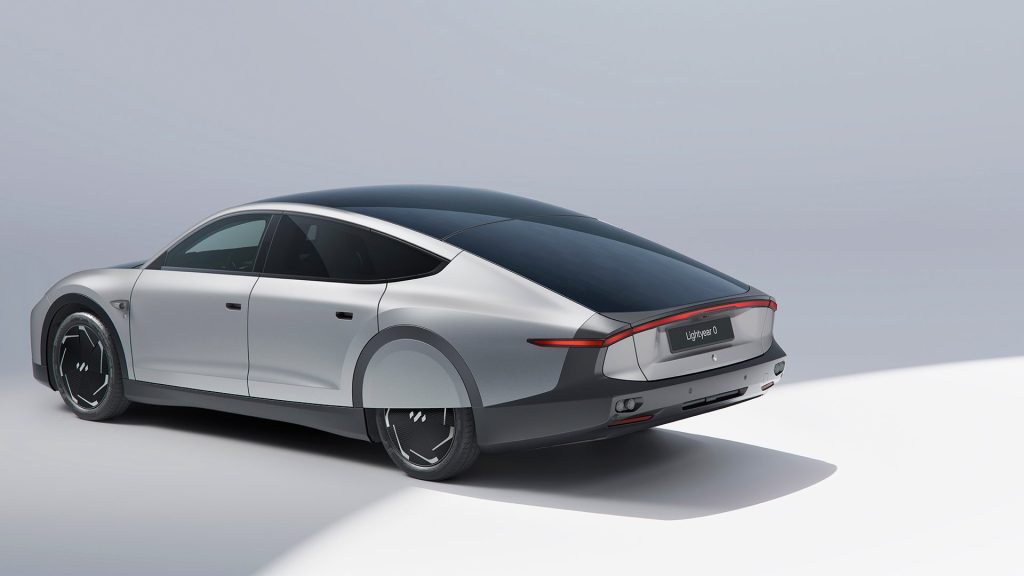 Lordstown Motors
This American startup is based in Lordstown, Ohio, hence the name. Their first vehicle is the Endurance pickup which is built in an ex-GM assembly plant. The company has struggled with funding and with actually producing vehicles. Can you buy one? Unknown, but the stats that have been released so far are promising; expect four-wheel drive from four hub-mounted motors, over 400kW, a 109kWh battery good for a claimed range of 310km and 1800kg tow rating
• Endurance (release date unknown)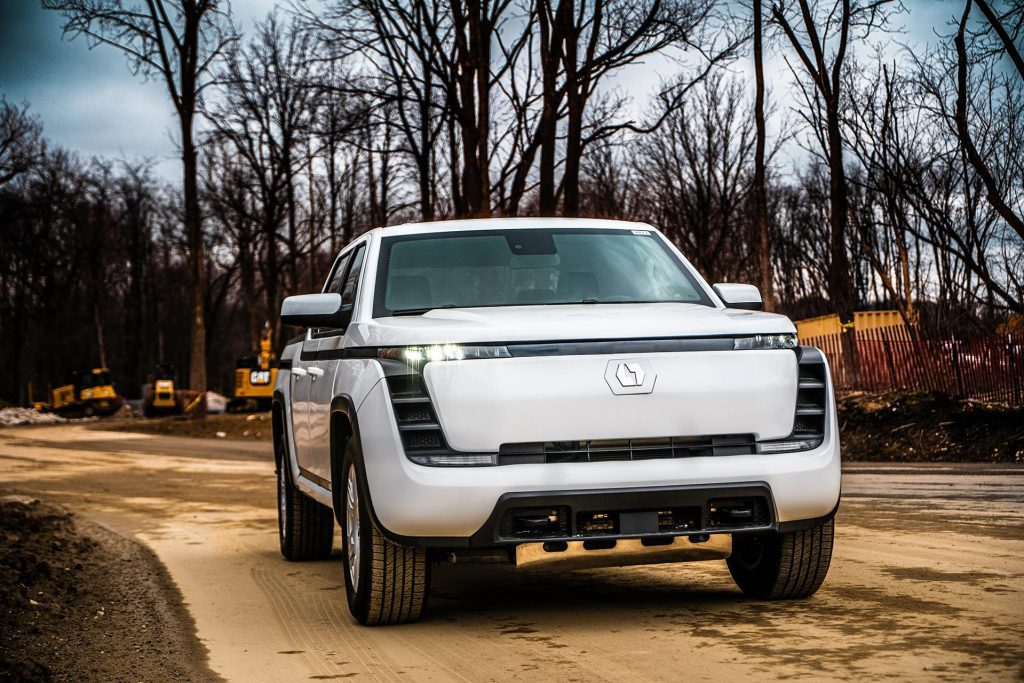 Lucid Motors
Headquartered in California, Lucid has done what so many EV start-ups have failed to do and that is to deliver cars to customers. And from all accounts, they are pretty impressive. The cars themselves resemble low-flying spaceships and have the performance to match. Four variants are available at present, all with varying power outputs and range capabilities. But as we like power, we'll focus on the Top Dog, the Air Sapphire. This model features a tri-motor setup, over 1200hp, and a 0-60 time of under two seconds. Range? With that amount of power, who cares. Yours for just US$249,000. A second model, an SUV the Gravity is also planned.
• Air (2021)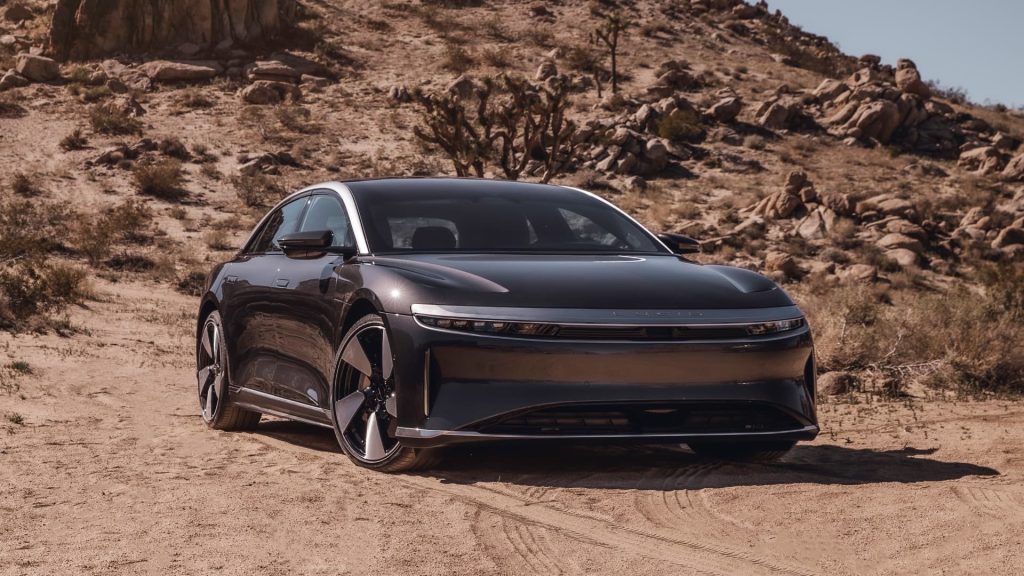 Lynk & Co
This Chinese-Swedish brand is owned by the parent company Geely. Originally founded in Gothenburg in 2016 the brand has produced several models in hybrid or PHEV configurations and has reportedly clocked up over 300,000 sales in China since 2018. Their first EV the Zero is still technically a concept, but looks to be a very production-ready one at that. In 2020 the brand announced that it would "expand its global presence by entering Russia, Malaysia, Australia, and New Zealand…," but since then it seems to have dropped off the radar. Watch this space?
• Zero (2022)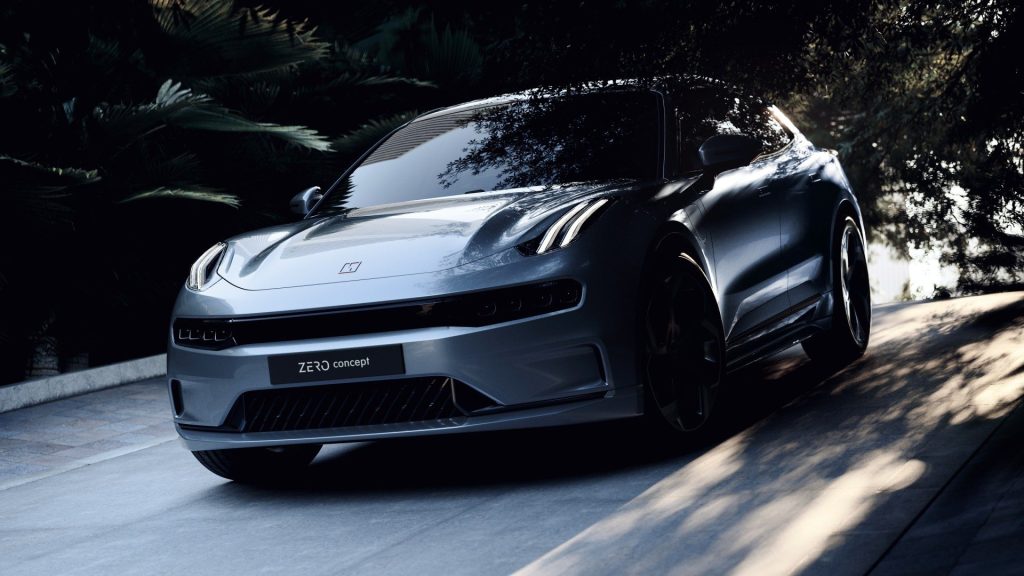 Nio
Founded in 2014, Shanghai-based Nio currently produces eight different EVs. The company is most well-known for its innovative battery-swapping stations. Nio has built an extensive network of swap sites across China, which is reportedly responsible for a total of 15 million battery swap services to date.
• es3 (2022)
• ef9 (2022)
• es7 (2022)
• et5 (2021)
• et7 (2021)
• ec6 (2020)
• es8 (2018)
• es6 (2019)
Automobili Pininfarina
Based in Munich but with roots in the famous Italian design firm that bears the same name. The Pininfarina Battista is based on the Rimac Nevera and boasts some impressive stats: 1900hp, 1.86sec 0-100km.h, 350km/h top speed, and up to 476km on a single charge. Price? If you have to ask…
• Battista (2021)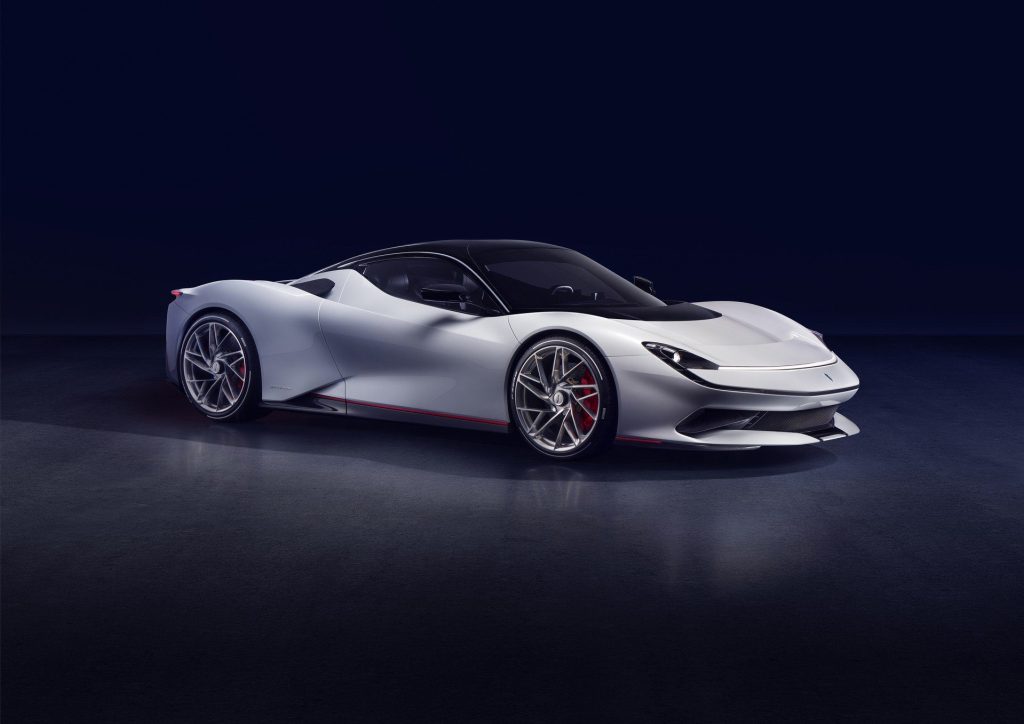 Rimac
Rimac was founded 13 years ago by 35-year-old Croatian Mate Rimac. It has gone on to be an industry leader in EV technology lending its expertise to brands like Aston Martin, Koenigsegg, Jaguar, Seat, and Automobile Pininfarina. Rimac recently created a joint venture with Porsche and other Volkswagen Group brands. 150 units of the Nevera are planned. The numbers are as wild as its styling; 1900hp, 2360Nm, 0-100km/h 1.97sec, 0-300km/h 9.3sec, 0-400m 8.6sec, and a top speed of 412km/h. Yikes. Price? Don't even ask.
• Nevera (2021)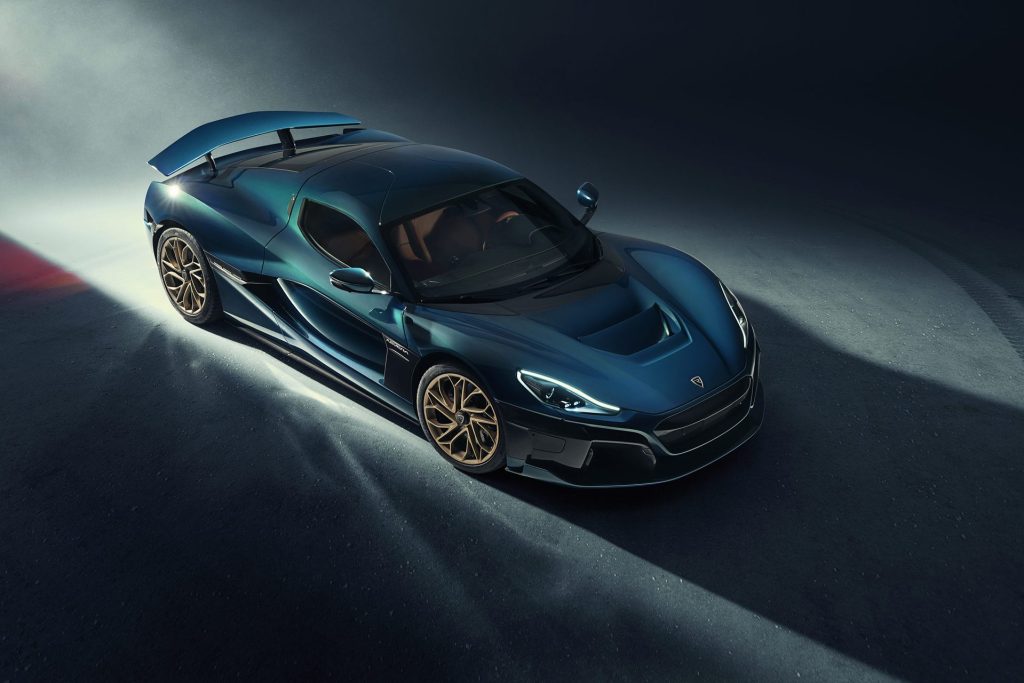 Rivian
American EV company based in California, Rivian has been spotted conducting winter testing of several prototypes at the Southern Hemisphere Proving Ground in New Zealand. The R1T is a ute, while the R1S is a three-row SUV based on the same platform. The ute features all-wheel drive, towing capacity of up to 4900kg, and a wading depth of up to 900mm. Perfect for Auckland then. Rivian has indicated that they are considering building cars for RHD markets, so it's possible they will be sold here in the near future. We hope so. Vehicles are slowly being delivered to customers in the US, new reservations will be filled in 2024.
• R1T (2022)
• R1S (2022)
SAIC Motor
You've likely heard of SAIC Motor Corp. They are another (you guessed it) Chinese state-owned manufacturer, and one of the biggest four in terms of sales in the country. They produce vehicles under the SAIC brand as well as several others such as Feifan, IM, Maxus (LDV), MG, Roewe, Baojun, and Wuling. Their dedicated EV brands include Feifan and IM.
• IM L7 (2022)
• IM LS7 (concept)
Seres
Formally known as SF Motors, Seres is an EV and component manufacturer with Chinese origins but is based in California. The company is in the process of building a US-based production line but recently ran into difficulties which saw it delay its product launch and lay off a large number of staff. Plans to launch their latest EV, the SF5 compact SUV in China are still in progress
• Seres 3
• Seres SF5
• Aito M5
Sono Motors
German start-up company Sono Motors was developing an all-electric vehicle which it claimed was the world's first solar electric vehicle (SEV) for the masses.
The Sion had been in development since 2017 but like many small start-ups, Sono encountered serious cash flow issues. The company launched an ambitious crowd-funding campaign in order to get the vehicle into production, however, the response was lacklustre, and as a result, their vehicle development programme was cancelled. Guess the Sion will, er, never see the light of day (sorry). The Sion promised over 300km of range, seating for five, towing capability and V2L functionality all wrapped up in a stylish package reminiscent of a Japanese MPV from the Nineties…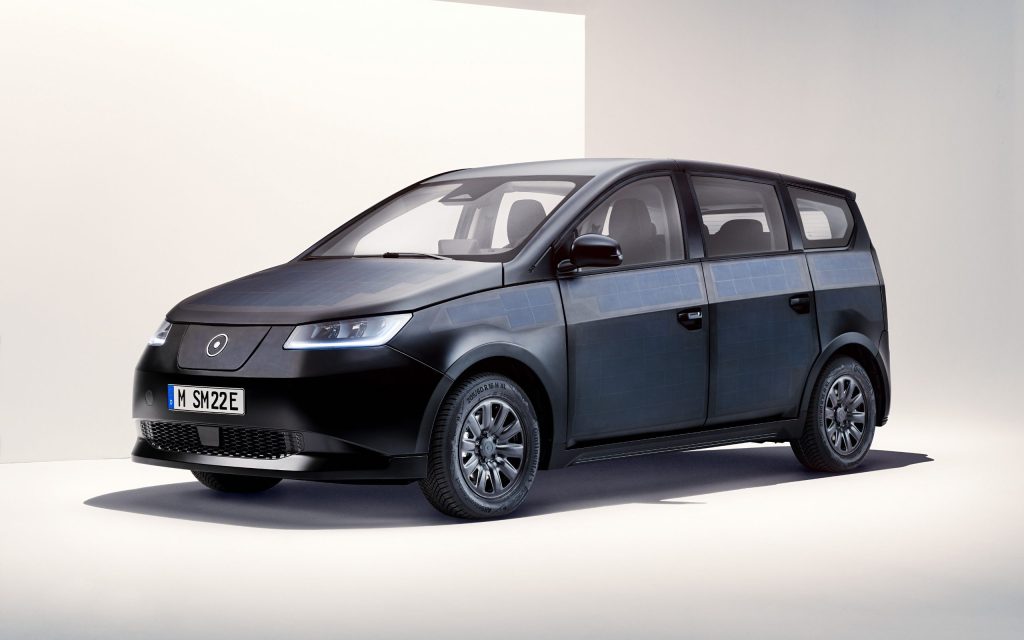 Sony
Developed by the same company that makes Playstations and owns the Spiderman franchise, Sony recently announced a joint venture with Honda to develop EVs starting in 2025. Their first concept was the Vision S sedan, which has now morphed into the Afeela. Yes, quite. There are no technical deets yet, but we do know it will feature over 40 exterior sensors, including cameras, radar, ultrasonic, and lidar to enhance its ability to detect objects and drive autonomously. On sale from 2025.
• Afeela (2025)
Singulato
According to Wiki, this Chinese firm was founded in 2014 in Beijing as an internet company to produce premium electrified vehicles. Singulato Motors aims to develop new energy vehicles (NEV), autonomous driving systems, and automotive networking services with a focus on big data development and cloud computing technologies. Yeah, we're not sure what that means either. The funky iS6 SUV which looks to be available only in China has suicide doors and the ability to flash up personalised messages on a screen on its rump.
• iS6 (2019)
• iM8, iC3
Smart
A joint venture between Mercedes-Benz and Geely, Smart cars were sold in New Zealand for a short time. Will they make a comeback? At this stage, it looks unlikely.
• Smart 1 (2023)
• EQ Fortwo (2020)
• EQ Forfour (2020)
Tata Motors
Founded in India in 1945, Tata began life manufacturing trains. Its first car, the Indica supermini appeared in 1998. But it is the Nano city car for which it is most well known. Launched in 2008 the back-to-basics hatchback was designed to be the world's most affordable car. However, Nano was never really accepted by its target market and declining sales saw it discontinued in 2018.
Fast forward to the present day and Tata is one of the top-selling brands in India. The company built over 1.1 million vehicles in 2021 and their cars are now sold around the world.
Tata Motors currently has a presence in Australia selling a range of no-frills utes and if our memory serves us correctly, they were available in NZ once upon a time. Tata's other claim to fame? It owns Jaguar-Land Rover.
In 2022 we spotted Tata's small EV SUV undergoing evaluation in Auckland (full details here), but it would appear that there are no plans to introduce the brand to New Zealand at this stage. Tata has three EVs on sale with more to come in the near future.
• Tata Nexon (2019)
• Tiago (2023)
• Tigor (2023)
Trumpchi
Another off-shoot of Chinese-based GAC. Their first EV is the compact GE3 SUV with seats for five and a claimed (NEDC) range of over 400km.
• GE3 (2017)

VinFast
Founded in Vietnam in 2017 VinFast designed and built its first cars with the help of Pininfarina, BMW, and Magna Steyr. The company's name is an abbreviation of several Vietnamese words which roughly translates to Vietnam, Style, Safety, Creativity, Pioneer. It's been a bit of a shaky start for the fledgling manufacturer who most recently went to the expense of setting up an HQ in Australia, employing a local R&D team, and even purchasing Holden's Lang Lang Proving Ground. The Aussie office lasted less than a year, VinFast citing complications related to the Covid-19 pandemic as their reason for winding down their Down Under operation. Does anyone want to buy a cheap proving ground? After producing several ICE-powered cars, the company announced in 2021 that it would shift its focus to producing EVs. They have six BEV models on sale at present, one of which (VF8) recently went on sale in the US, with customer deliveries expected any day.
• VF e34 (2021)
• VF 5 (2023)
• VF 6 (2023)
• VF 7 (TBC)
• VF 8 (2022)
• VF 9 (2021)
Weltmeister
Firstly, if you've gotten this far down the list, you win the Internet for today. We're almost at the end. It seems the Chinese are rather adept at pumping out new cars, and here's yet another brand you've never heard of; Weltmeister. The brand whose name roughly translates to 'world champion,' currently produces four different EVs and has aspirations of building a rather radical-looking sports sedan with an 800km range.
• E5 (2021)
• EX5 (2018)
• EX6 (2019)
• W6 (2021)
• W5 (2023)
Xpeng
I bet you never thought you'd read about a car company beginning with the letter X. But here we are. And it should come as no surprise that it's a Chinese car brand founded by former employees of GAC Group. The halo model of the range is the rather Lucid-like P7. With dual motors and all-wheel drive, expect a rapid sprint time and a range of up to 700km (NEDC). Some variants even score gullwing doors. Sweet!
• G9 (2022)
• G3i (2018)
• P7 (2020)
• P5 (2021)
Zeekr
This is the end, my friend. Promise! Zeekr is yet another Chinese car brand owned by Geely but this one is focused on building cars for a younger audience. Their first car the 001 sold over 6,000 units in its first year. Overseas the 001 is marketed as the Lynk & Co Zero. Their second offering, the 009 is a rather imposing luxury MPV that launched in 2022. A lithium-nickel-manganese-cobalt battery sits underneath the cabin and provides 140kWh for up to 822km of range. Providing power is a dual electric motor setup, giving the van 400kW of all-wheel drive motion. Apparently, that's enough to jet the people mover from 0 to 100km/h in 4.5 seconds. Its large interior is home to three rows and six leather-wrapped seats, complete with a massaging function. Based on the current exchange rate, prices are said to start at $NZ115,000, increasing to $NZ137,000.
• 001 (2021)
• 009 (2022)