More details have been revealed regarding the fully electric Dodge Charger Daytona SRT Concept at the 2022 SEMA Show in the lead up to the future production version's reveal.
First and foremost, Dodge has indicated that there are nine possible powertrain outputs for the electric muscle car concept in what it calls a "stair-step" approach to the future model's performance.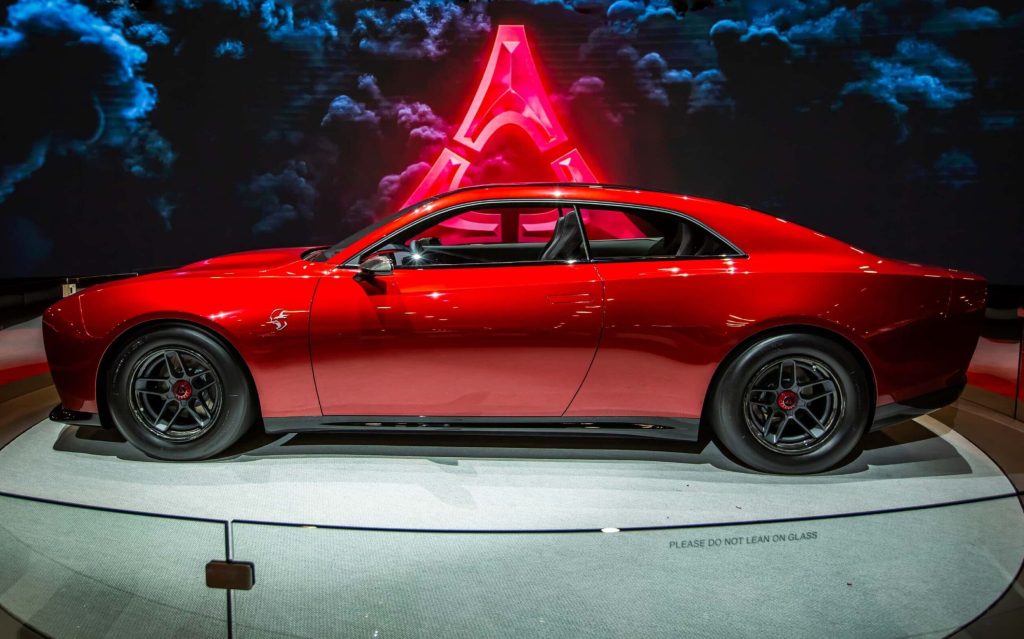 Power levels for its first 400 volt model include a base 340kW model with 370kW and 400kw performance upgrade variants. The mid-range 400 volt model features a standard 440kW base trim with a 470kW and 500kW performance upgrade.
At the top of the pile sits the 800 volt Banshee which is keeping its two power stage outputs quiet for the time being.
It's unclear how each of these models will translate into the production car.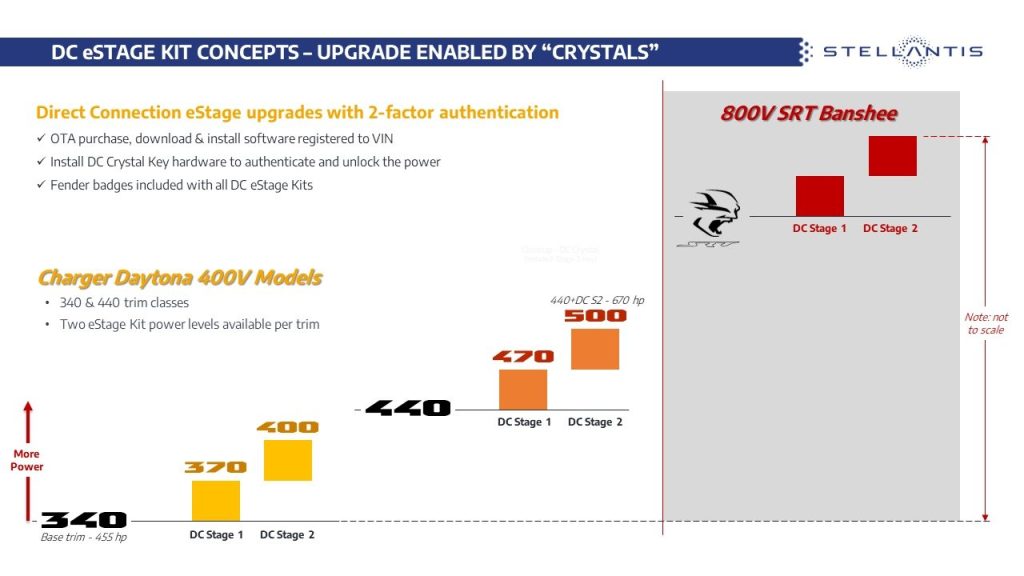 The 'Direct Connection' performance upgrades can be purchased via the internet which are then downloaded and installed to the car's registered VIN.
Higher power outputs are then unlocked via a "crystal" key that plugs into the dashboard much like how the current Hellcat uses a black and red key to do the same.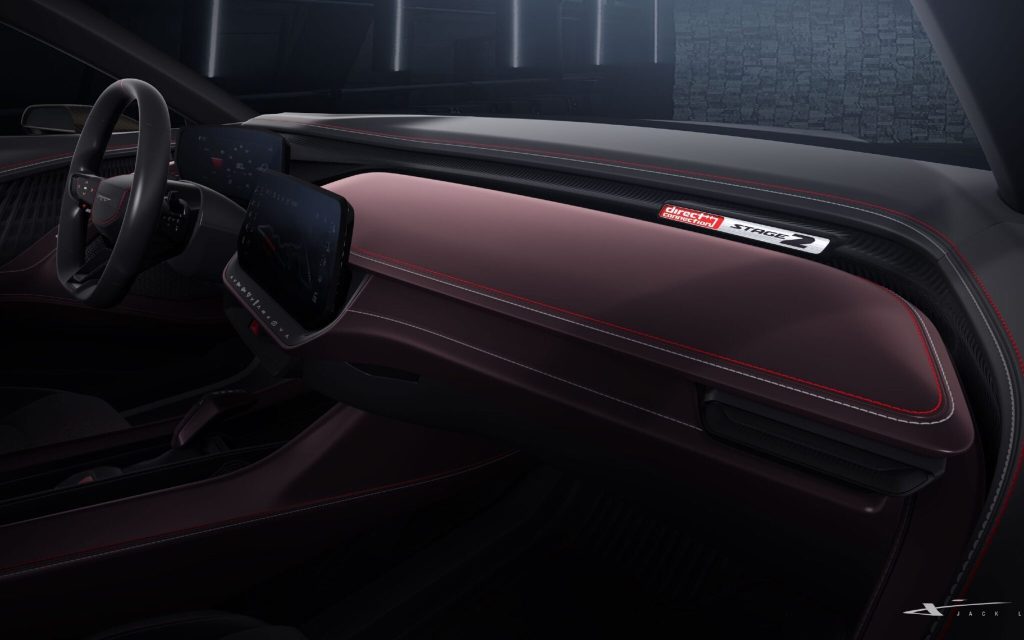 The Charger Daytona SRT Concept is also on display at SEMA in a new triple coat Styker Red exterior colour which is said to celebrate its Stage 2 Banshee performance upgrade.
It also features "Stage 2" fender badging and new 18-inch lightweight carbon fibre wheels with 305mm drag slicks.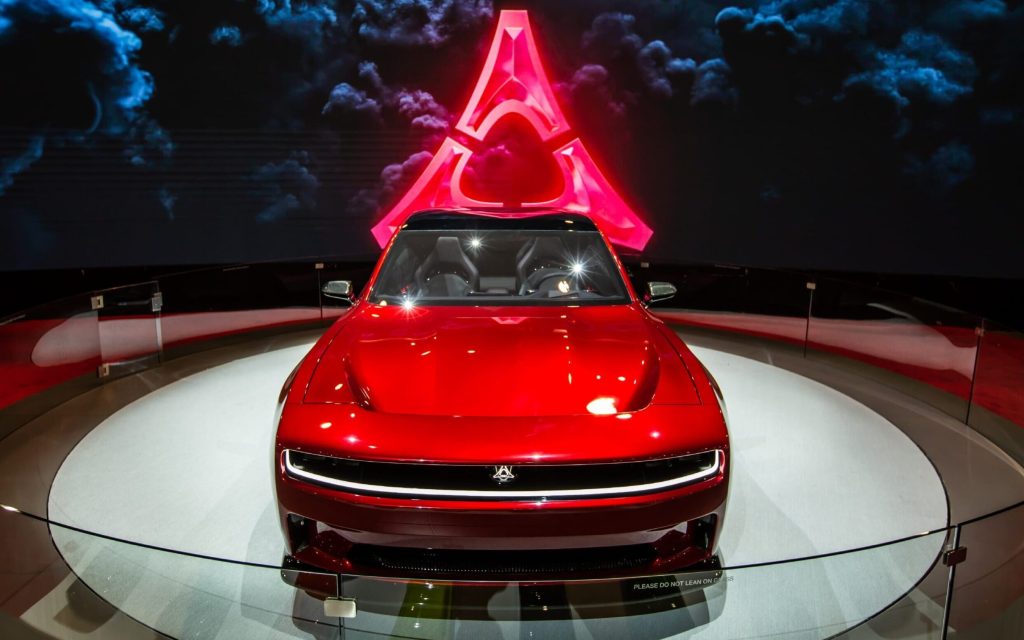 Adjoining the nine different power levels will be nine different paint colours and wheel designs.
Dodge will also be getting the public's opinions on the EV's Fratzonic Chambered Exhaust to finetune its soundtrack.