It was another crazy old year, 2021, as far as the new car market was concerned in NZ. From a downturn in 2020, it rebounded massively, setting a new record in terms of registrations. And that's with manufacturers struggling to meet demand, most car brands having big forward order banks and supply constraints.
The trend of the year was the marked rise of the electric vehicle, spurred on by the Government's rebate scheme influencing demand. Makers like Tesla had a bobby dazzler as the market responded, with plug-in hybrid sales doubling and EVs more than tripling on 2020 numbers. Okay, the numbers are still small, big increases coming off a low base. And electric choices still remain limited in numbers. And most of them are still too pricey for the majority of consumers, even with the taxpayer-funded incentives. Still, there were some compelling battery-powered models released last year, and it was the category we debated over the longest as we made our picks for the annual NZ Autocar Car of the Year award. We've again selected eight (nine, sorry, forgot the bikes) of the best new releases that we road tested in 2021 (when lockdowns and regional boundary restrictions allowed) from the various sectors of the market. We've again gone with pricing to determine the main classes, because you need to have a budget in mind when making these decisions, although we've tweaked the dollar values this year. You may have noticed commodity price rises on most goods and cars are no different so we've adjusted those to suit. On to the winners then.
Winner 0-$35k Class: Honda Jazz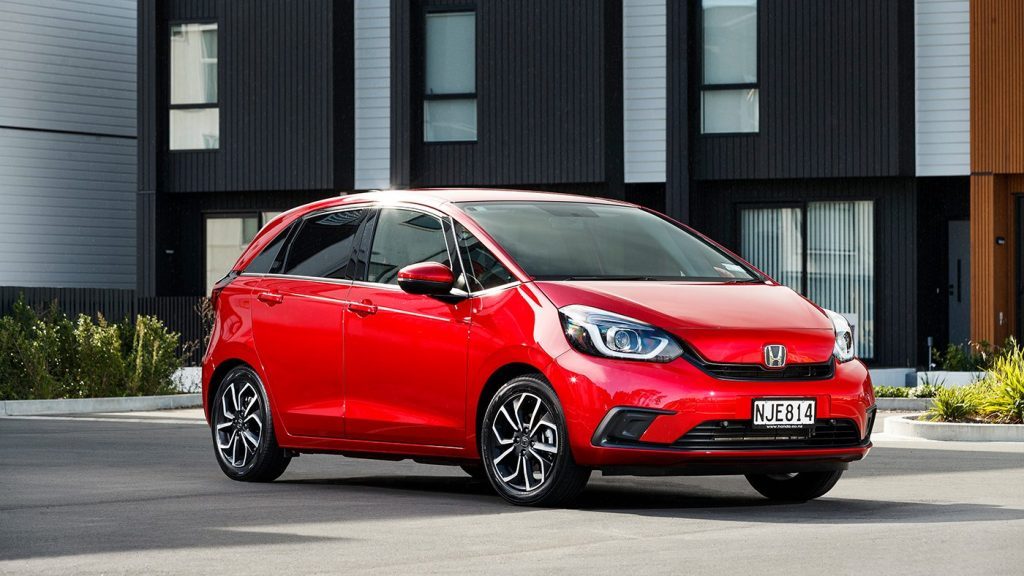 Now into its fourth generation, Honda's Jazz continues to impress with its outstanding practicality; it might be small but it's big on space. The 'machine minimum, man maximum' design philosophy of Honda is to the fore here, with vast interior space offered by this small car wonder. Familiar features like the Magic Seat return for the ultimate in versatility, while the new panoramic windscreen adds to the feeling of spaciousness. Jazz now gets a new platform and is better for it with more refined driving manners and exemplary fuel economy combined with up-for-it dynamics.
There's a trio of choices for buyers; the entry-level Life is your usual Jazz fare, while the new Crosstar funks things up with its faux 4×4 look. And then there's the hybrid with its petrol electric powertrain and a premium-like features list. The one caveat we have is the missing active safety features on the entry models, with the otherwise excellent Honda Safety Sensing suite reserved solely for the top model.
For those wanting something more SUV in nature, the Haval Jolion range ticks most boxes, especially when it comes to value for money. It's a tad thirsty for what it is, and some of the safety features are annoying, but otherwise, it's an okay thing for the price asked.
Read our Honda Jazz road tests here: Jazz Life, Jazz Crosstar, Jazz eHEV
Winner $35k-50k Class: Volkswagen Golf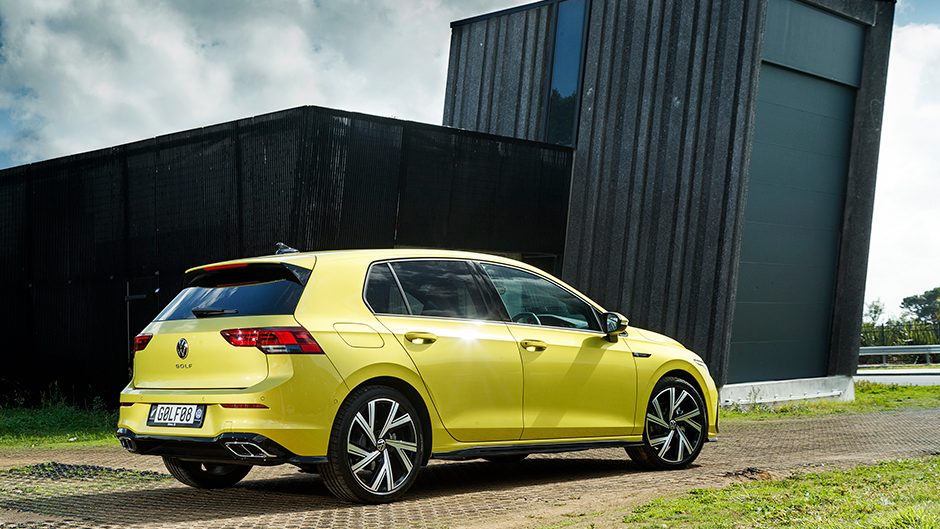 Once largely the preserve of the so-called compact car, smaller SUVs have eroded the market share of the cars in this class. But the ones that are still available offer great motoring, and the latest Golf was the best of them in 2021. You don't mess with a winning formula, and the Mk 8 Golf is a thorough evolution of the breed; more refined, more sophisticated and feature laden. Highlighting the waning demand, just one model is offered now, the thoroughly complete R Line with a powertrain that mixes willingness with efficiency while the Golf's dynamics are a match for any in the class. And not forgetting the usual VW quality and refinement.
An infusion of tech via a new generation of infotainment system ushered in a new way of doing things and, once familiar, it offers a range of interaction not thought of at this level of the market a few years back.
If you're not sold on Golf, similar tech (both in the cabin and under the bonnet) can be had in different packages (read wagons) in the Seat Leon and Skoda Octavia. The other notable is the Honda Civic, a bigger, equally competent package to the Golf, but one that just doesn't quite impart the same level of sophistication.
Read our Volkswagen Golf TSI R-Line road test here.
Winner $50k-65k Class: Subaru Outback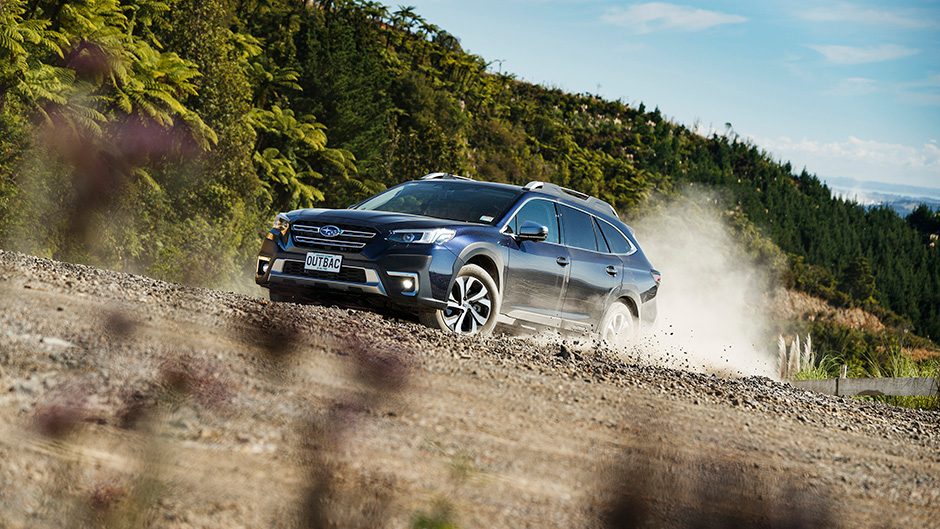 Of the significant newcomers here, all were (unsurprisingly) from SUV land. While a few of the entry-level models from the Kia Sportage (the base model is noteworthy, though since we drove it the price has increased $5k, taking some shine off its value aspect) and Hyundai Tucson ranges can be had for lesser money, the majority are now over $50k. While these are thoroughly decent machines, the renewed Subaru Outback took honours here this year. This follows a familiar formula but, as they say, if it doesn't need fixing, don't. And so the new model mimics that which went before it. Everything has been remade to provide incremental improvements in every respect. When combined, they all was another crazy old year, 2021, as far as the new car market was concerned in NZ add up to form the perfect wagon to carry you to every corner of New Zealand.
It's also adept at dropping the kids to school (a vast range of active safety features and a best in class crash score bring peace of mind) and taking you on weekend adventures (integrated roof racks for the toys and improved performance from the permanent all-wheel drive system will get you there and back). The revised 2.5-litre engine balances the need for 'enough' power without hoovering the gas. The Outback still happily treads the balance between capable AWD machine and refined city commuter. It is also better equipped and while prices have risen, they are modest in the scheme of the market.
Read our road test of the Subaru Outback Touring here.
Winner $65k-100k Class: Toyota Highlander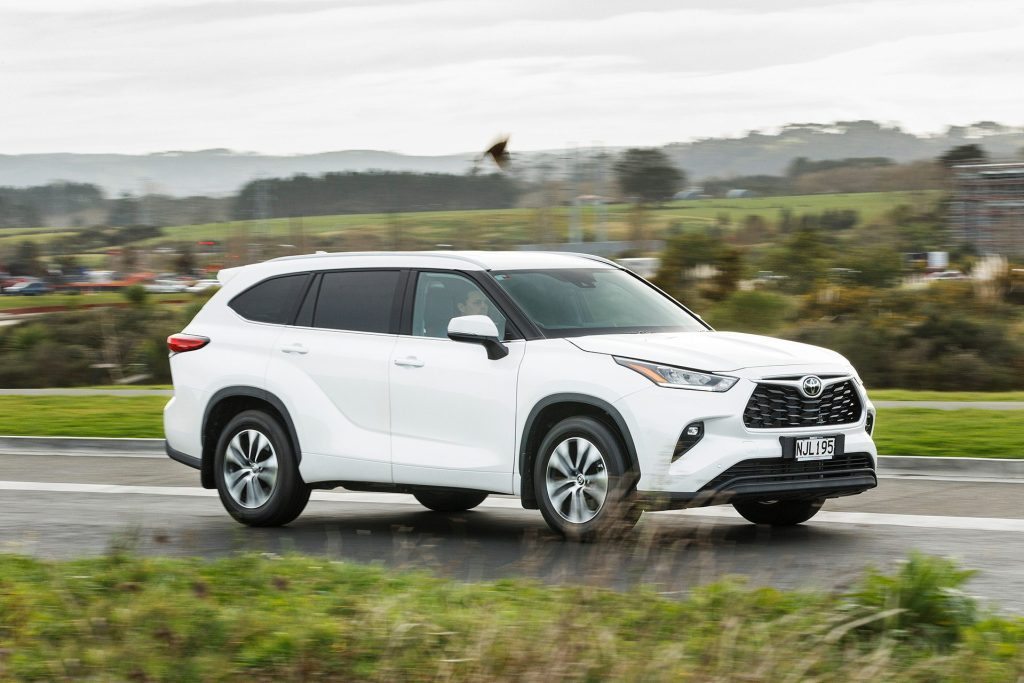 There are some truly varied choices in the realm of this class. We had things like the Hyundai Staria, a space-age looking, van-based people carrier to consider, though we'd go for the new Kia Carnival, a much more replete solution for large families. For those with equal amounts of money to spend once the brood has left, the new Audi A3 would be tempting. As would the new but you wouldn't know it E-Pace, a car that Jaguar updated most aspects of bar the styling.
But it was Toyota's Highlander that we chose here. All new, it still offers the great practicality of the nameplate with seats for seven and space for all but the new model, in its hybrid guise, addresses a key concern of the old models – fuel consumption. Here's a large SUV, that is capable of towing up to 2000kg, but when it's rolling around burbs, is more economical than a conventional five-door compact hatch. And even when plying the highway, loaded to the brim with family and gear, it beats them on consumption too. On a new platform, it rides well, is refined and is a decent drive. And all models have the complete active safety fitout. A better large family car is hard to find.
Read our Toyota Highlander road tests here: GXL Hybrid, V6 Limited
Winner Luxury: Mercedes-Benz S-Class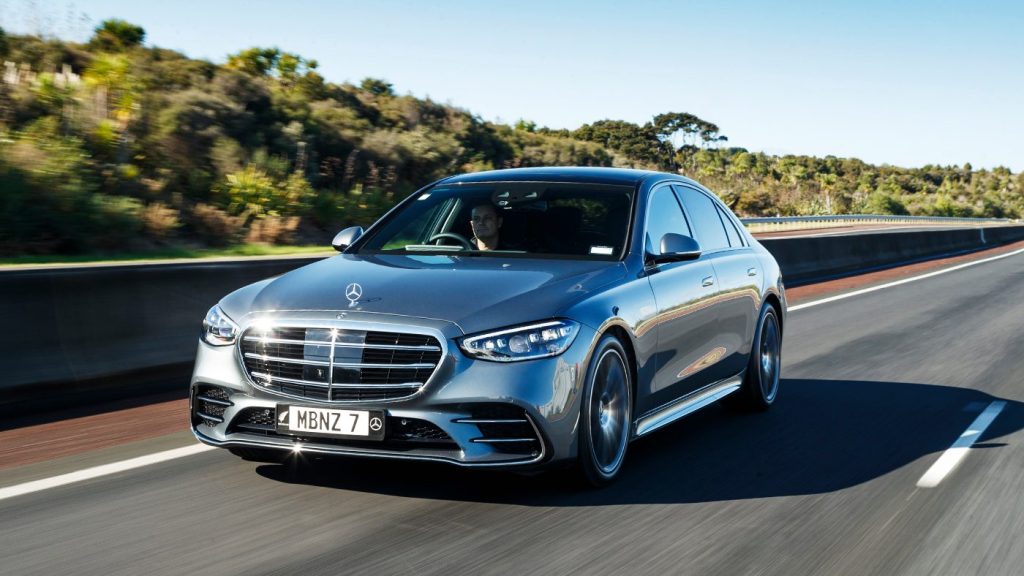 Notch one up for nostalgia here. While everyone is riding high on record sales of luxury SUVs, Mercedes Benz still knows how to make the best luxury car in the world, the S-Class. This does everything a luxury car should; it is supremely comfortable, has power in reserve, plenty of presence in an understated manner and it's suitably pricey and therefore exclusive. It's loaded with features to make life a little easier, while extra pampering is delivered via niceties like seats with 19 motors to ensure optimal support and comfort as well as 10 massaging functions.
It's bigger now (yet no more weighty thanks to partial alloy construction) with more comfort afforded to those in the rear and a ride quality that soothes the harshness of the urban world.
While it's no longer the Mercedes model that introduces new toys and life saving innovations, the S still has a few new tricks with a novel interior concept that includes a light show and a dazzling ensemble of screens to grab your attention. The electrified powertrain gives awesome response and delivers the quiet, effortlessness one wants, while checking its use of gas too. Not only does the S-Class deliver what you expect of the nameplate, it genuinely exceeds expectations.
Read our Mercedes-Benz S 450 road test here
Winner Performance: Cupra Formentor VZ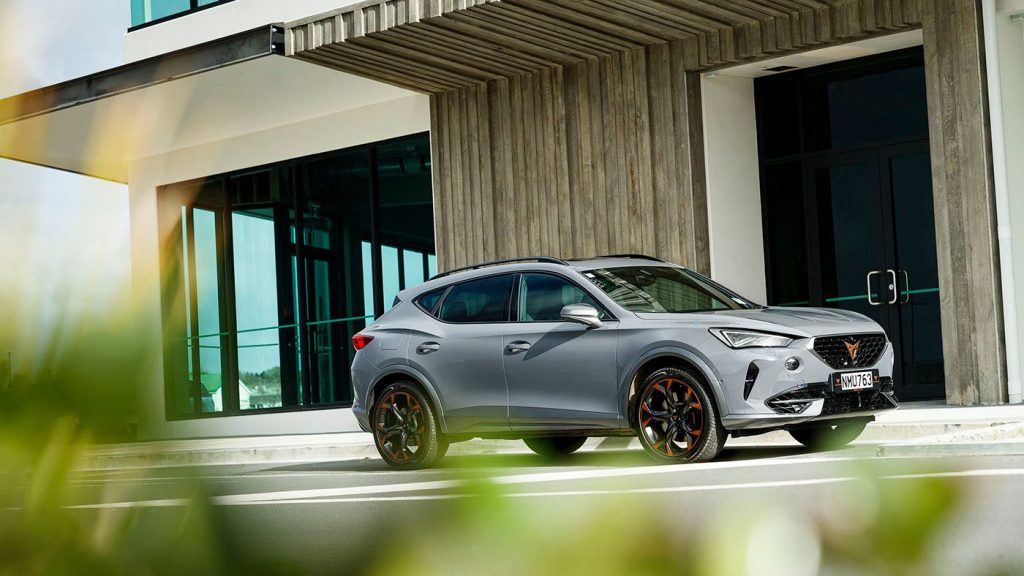 There's never a lack of performance offerings for the New Zealand market and 2021 saw some greats rebooted, like the Golf GTI (a consummate all rounder), the BMW M3/M4 (wickedly capable but a pity about that face) and the 911 Turbo (otherworldly in performance and price). Speaking of the GTI, there were also a raft of variations on the theme with the likes of the Audi S3, Cupra Leon and the Skoda Octavia RS, all good choices at different price points. While performance SUVs aren't a new thing, relatively novel are the more compact versions, like the Hyundai Kona N, quite a riot but not our overall pick here, which we decided was from Cupra with its cracking Formentor VZ. This blends aspects of a hot hatch, wagon and an SUV into one cohesive package that just happens to be visually striking. Seat is the sporty outpost of the VW empire, and Cupra then goes one better delivering a mix of performance and driver involvement that others in the class find hard to match. This is a practical performer too, space enough for most lifestyles and equally impressive is how easy it is to live with. And with a range of Formentors to choose from, all with a decent dose of driver appeal, you don't have to go all out on the VZ to enjoy the benefits of a Formentor life.
Read our Cupra Formentor VZ road test here
Winner Utility: Ram 1500 Limited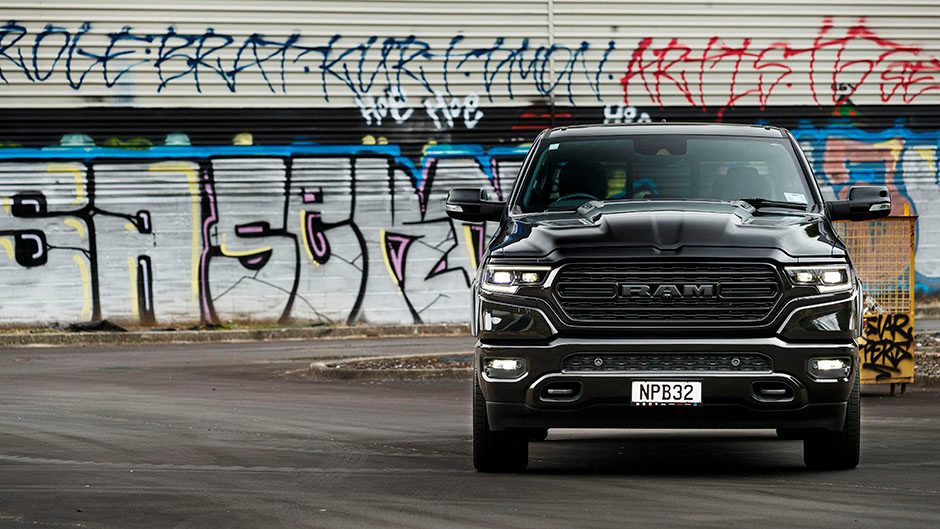 While sales of utility vehicles again reached new highs last year, new releases in the segment were few. Navara was made over, and Chevrolet entered the fray with its Silverado pick-up, but it was the entry of the new generation Ram 1500 here that took the award. The new rig rolls in at $132,990, which we noted was quite a ticket for a pick-up but then it's quite some truck. The new model is longer, slightly wider, and rides on a lengthened wheelbase, making room for an even more expansive cabin.
This Ram is part truck, part luxury cruiser as you'll find a big 12-inch, portrait-orientated touchscreen on the dash and a cabin swathed in leather, the seats clad in soft, full grain hide and there are miles of double stitched seams. This is a fully capable work horse too with the ability to haul up to 4500kg while the inclusion of the Rambox tray, which incorporates storage cubbies in the wellside, adds to its work/lifestyle balance.
The Limited model even rides on air springs for more compliant progress and these are height adjustable so you can lower it for easier loading or raise it right up for off roading. Along with a switchable 4×4 system, the Ram features an on-demand type AWD mode. The powerplant is a mammoth V8, but the 5.7-litre Hemi also features mild hybrid attributes with idle/stop operation and improved cylinder deactivation.
Read our Ram 1500 Limited road test here
Winner Motorcycle: CFMoto 700 CL-X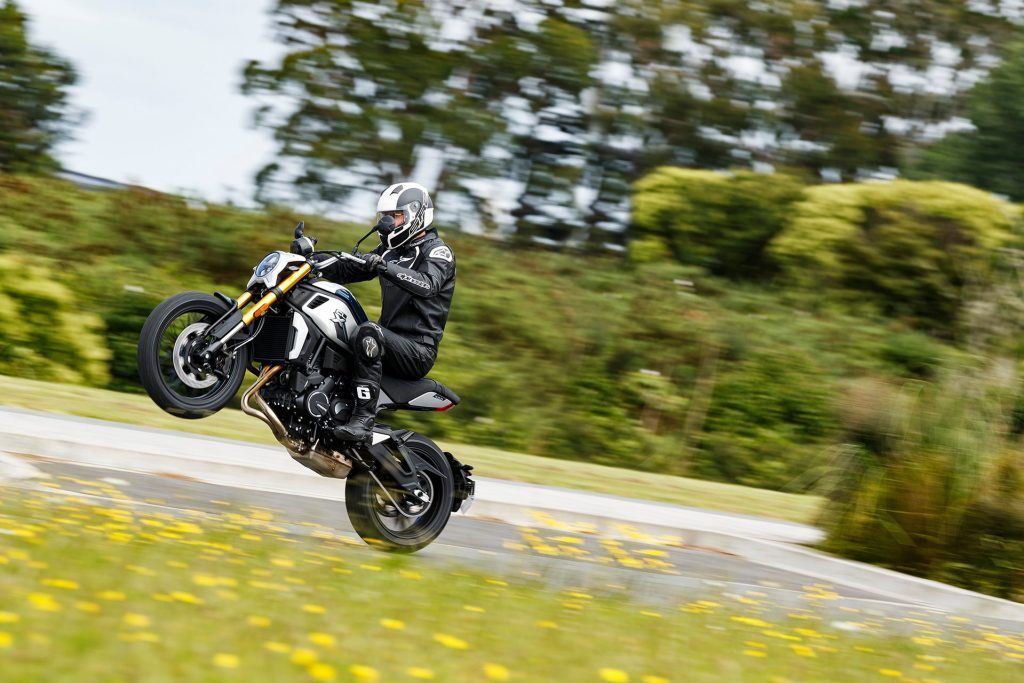 As the new car industry fared well last year, so did the motorcycle market, with almost 11,000 units sold. Suzuki ruled supreme overall, ahead of Honda and Yamaha, with KTM the best selling Euro.
Notable newbies included Aprilia's saucy RS 660, the hot new Speed Triple, and a few surprisingly good newcomers from Royal Enfield, but the surprise package and our Bike of the Year was the CFMoto 700 CL-X Heritage, a motorcycle that redefines what's possible for under $10k.
So it won't appeal to LAMS buyers but for those wanting an all-round good looking package that can do it all without breaking the bank, the Heritage is worthy. Its 693cc parallel twin creates 55kW and 68Nm so it can romp, and pulls heartily in top from 100km/h, all the while sipping gas in frugal fashion.
Downsides? A single front disc that lacks sheer bite but works fine when the strong rear brake chimes in. For an extra grand, the Sport model features twin front discs, amongst other things
This bike comes standard with adaptive LED lights, stepless lever adjustments, cruise control and fully adjustable KYB forks with a preload/rebound adjustable monoshock. At under $10k before ORCs, this is our new reference point for motorcycle value.
Read our CFMoto 700 CL-X Heritage road test here
Winner Electric: Polestar 2 and NZ Autocar Car of the Year for 2021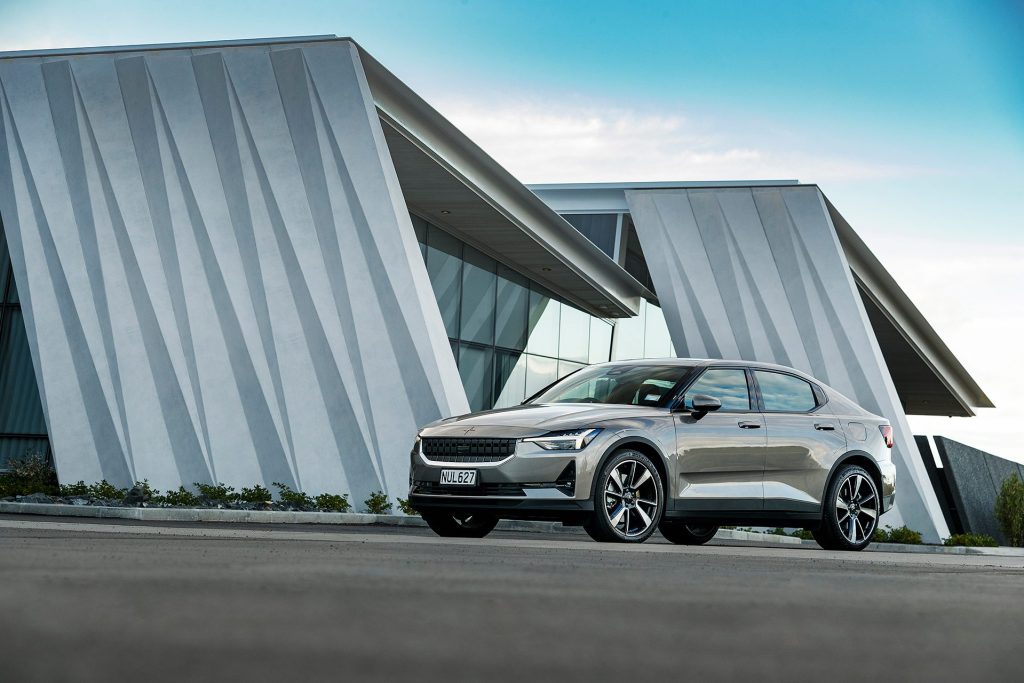 When the Government introduced its Clean Car Discount last year, it had an immediate effect on demand as buyers responded, choosing an electric car and picking up the money offered. But it also had the effect of spurring on supply with more plug-in options becoming viable in the market. It was quite a year for electrified releases – we drove some 15 new EVs – and there were more when you include those that had been made over. Some notable new ones were the Peugeot e-208 and e-2008, Merc released its most affordable electric in the EQA, there was the awesome Audi e-tron GT and for something a bit different, there was the Mazda MX-30. The other most significant player was Hyundai's Ioniq 5, a well executed machine but still just a bit pricey for what it offered.
That left us choosing the Polestar 2 as our preferred electric vehicle of the year. Louisson did the initial road test of the machine and was well impressed, urging that we all needed to have a drive. And glad he did as we were all thoroughly charmed after stints behind its wheel. And so we decided to give it the nod as our overall Car of the Year for 2021.
This is a very well rounded, polished package. It's styled right with an interesting profile and a ride height that offers easy access and a hint of adventure. Inside the cabin imparts a genuine feel of premiumness from its minimalist ethos to the execution of the build to its big screen infotainment system. With Google-powered smarts, it's just so intuitive to use, and easy to operate on the move. The drive itself is thoroughly competent, even the entry-level, front driver impresses. You can configure a few operating aspects to your liking, but it's not overly complicated. It's practical too, with enough space for four and a useful boot while all models offer plenty of touring range, up to 540km in the case of the Long Range model, with quick rates of recharge too. And the pricing is right, with two variants coming in under the $80k threshold for the rebate, while the dual motor model offers the pace for those that still think EVs need to deliver amp'd up performance. And the Polestar 2 can even tow. This therefore, is a most worthy overall Car of the Year.
Read our road test of the Polestar 2 here