Polestar has gained a new lease on life, the standalone premium electric car maker recently dotting down here. Its first model is Polestar 2. Does it shine?
Polestar is a name with which many will be familiar. Astronomers will know that it represents the heavenly body shining brightest near to either of the poles. Regular folk will be more aware of its automotive relevance – Polestar was once a fully owned subsidiary of Volvo dedicated to fettling its wares.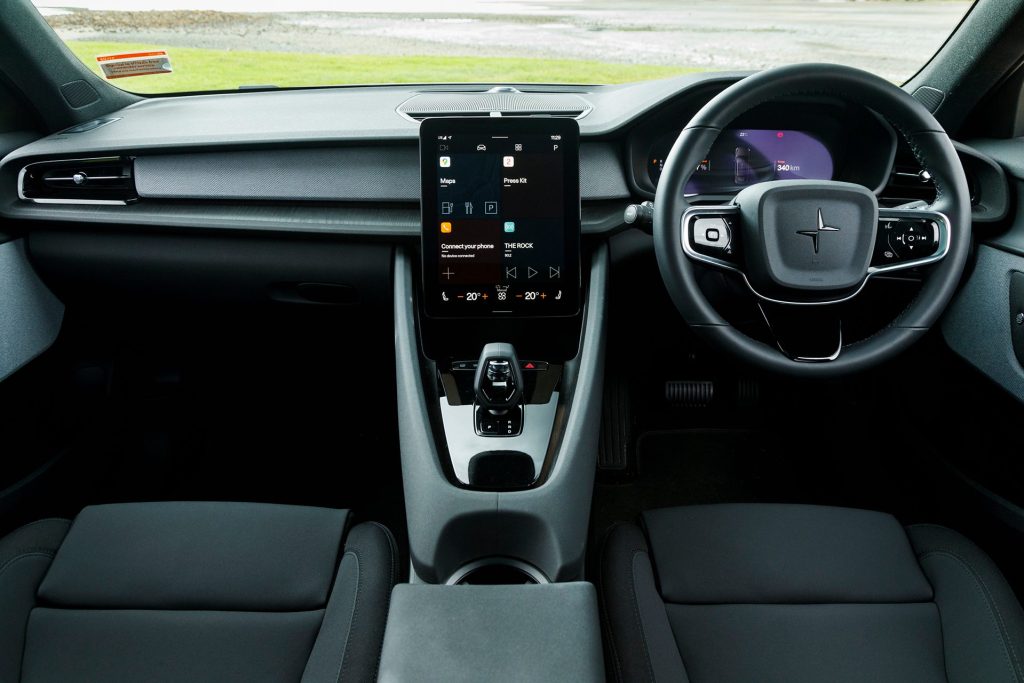 But in 2017 much changed; the parent company which was already under Geely's umbrella, decided that Polestar should become a standalone brand making premium electric vehicles for world consumption. 
And so it came to pass, the first model, imaginatively entitled Polestar 1, was a high-end hybrid coupe that only went to major markets. However, the follow-up, Polestar 2, has much broader appeal, and will underpin the efforts of the company to have global reach.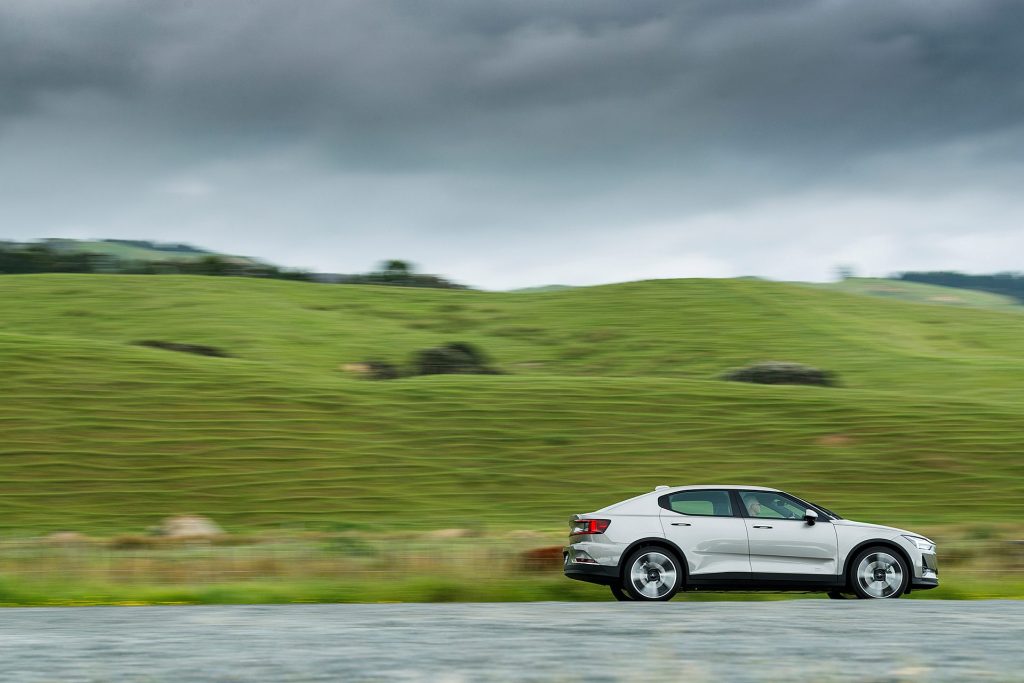 The initial shipment of the first model destined for our shores has just arrived, most of the 50-odd PS2 examples already snapped up. Electric is catching on, for good reason. 
There are three versions of PS2 on offer, the first two of which are eligible for the full Clean Car Discount. This pair comprises the Polestar 2 single-motor front-wheel drive variant with a 69kWh battery pack, and the midrange offering is essentially the same thing, except with a longer range 78kWh battery and more gear. Respective prices for these are $68,990 and $78,990, so with the discount applied, they're around the $60k and $70k mark. Stated WLTP range for these is 440 and 540km, respectively. They can evidently be replenished using a three-phase 16A charger overnight (7-8 hours). Or you can hook up to a 150kW fast charger, which takes 35min to charge from 10-80 per cent. We tried a 50kW charger and it took roughly 45min to replenish the battery pack from 35 to 85 per cent.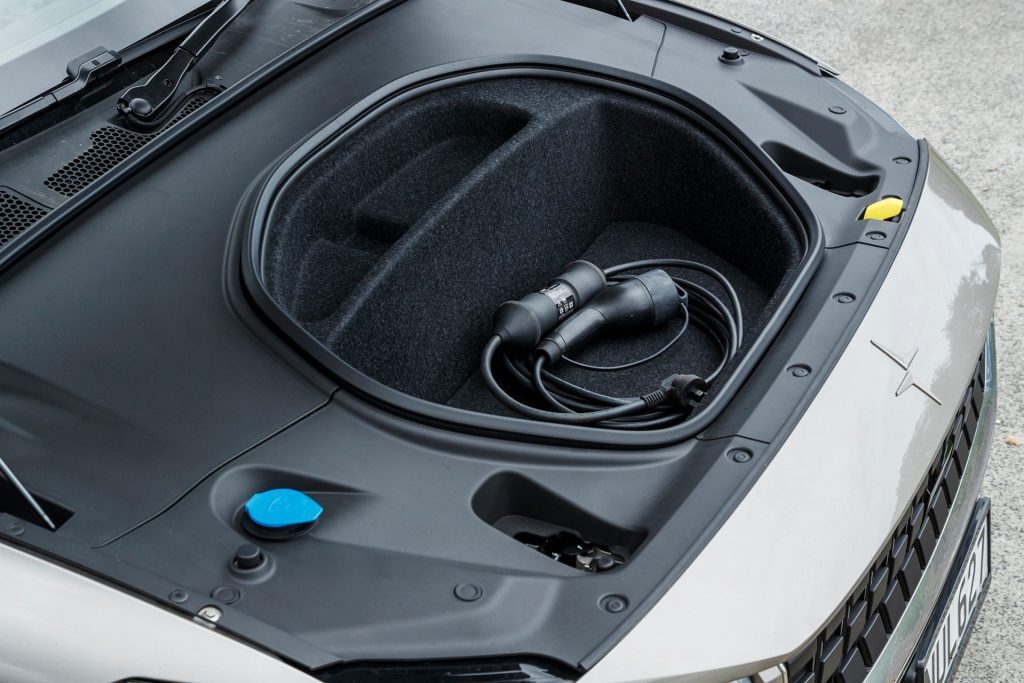 The top model is the double-motor variant. Instead of just the single 170kW/330Nm motor up front, you get an extra one on the rear for a system total of 300kW and 660Nm. With the 78kWh battery pack, almost 500km of travel is said to be possible before a top up is needed. It sells for $93,900, around $2k less than the Tesla Model 3 Performance model, also double motor, which underwent a price realignment just before Polestar 2 dotted down.
It was this range topper we had as an introduction to the revitalised brand and I can honestly say that the launch day was an excellent outing, despite being foreshortened somewhat as it had only 50 per cent battery charge, or around 240km at pick up.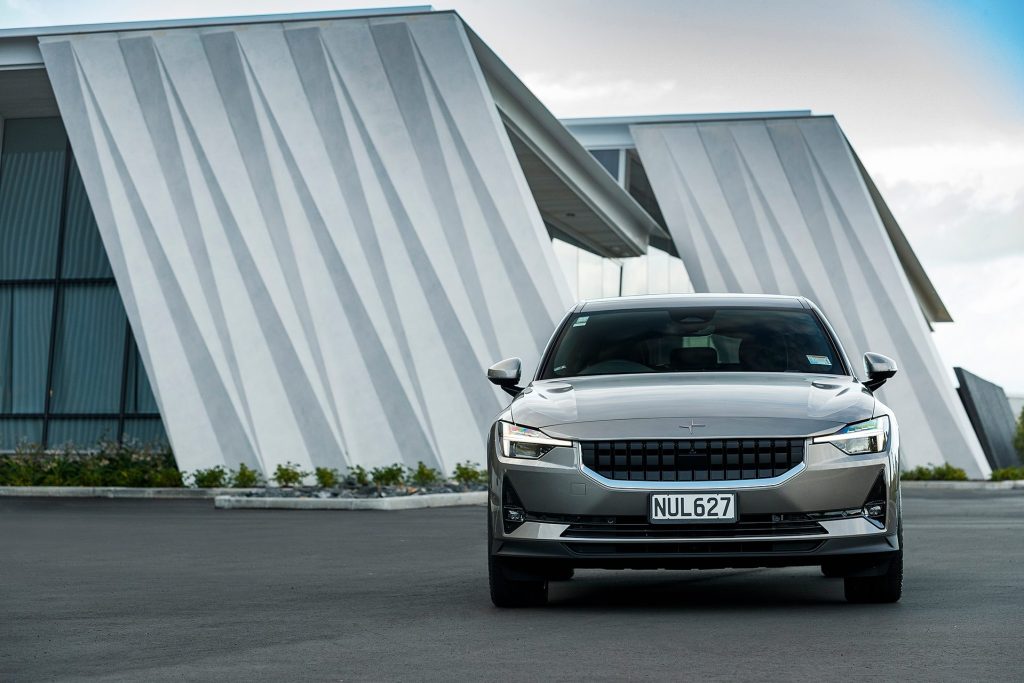 However, we figured that was probably enough for a jaunt around our usual test track, only it was clear this wasn't going to happen after a quick intermission for performance testing. That really gobbles up battery charge so we foreshortened things but in the end we made it back to Polestar HQ with 12 per cent battery remaining or 50km. That was after around 170-odd km of travel, almost all of it at (or around) the open road legal limit. Having the AC on made no indicated difference to range, likely because it uses a heat pump. In urban running the battery didn't seem to discharge quite as quickly. Who'd have thought?
But we were rather surprised at how gradually it ran out of charge compared with some heavier EVs with bigger batteries we've driven. Perhaps that's because this one weighs in at a claimed 2113kg. And you're not really aware of it feeling – how to say? – overburdened. Quite the opposite in the way it performs and handles actually.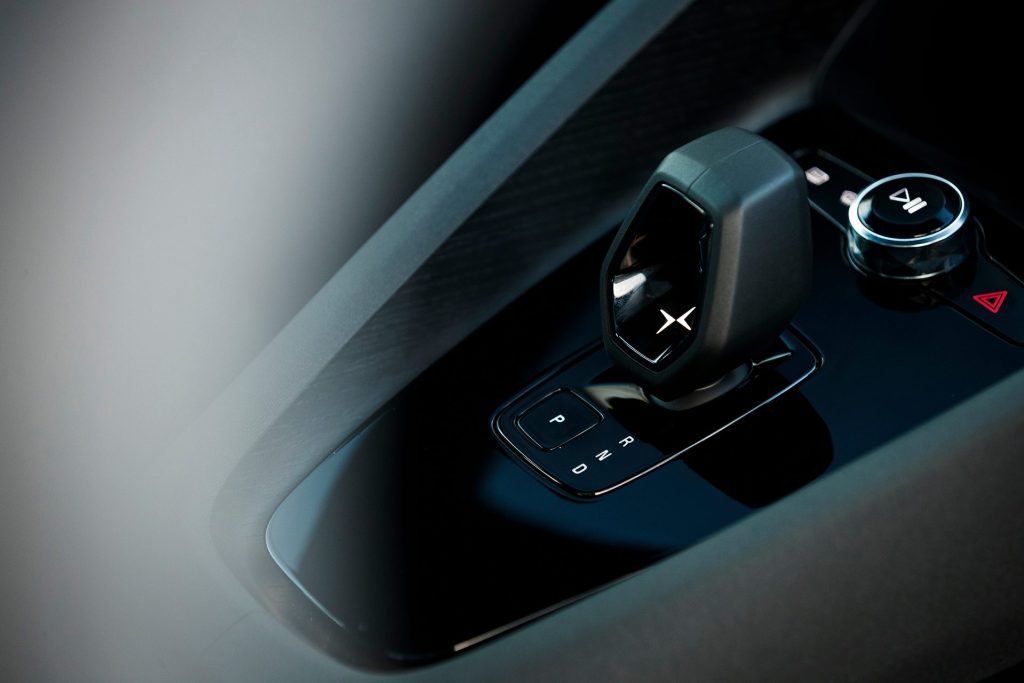 The top PS2 isn't quite as quick as Musk's somewhat lighter Model 3 Performance offering, roughly a second slower in the sprint and overtaking criteria. However, an over-the-air software update will soon become available as a cost option, circa $2k, raising power to 350kW and lowering the claimed sprint time from 4.7 to 4.2sec (we got 4.5sec). So that suggests a 0-100km/h time potentially starting with a three, bringing it within a half second of the Tesla. Not so as you'd notice though; both go like blazes off the mark and overtakes are in the 2sec bracket, so not much time spent in the danger zone.
As to design? No contest really. The Polestar 2 is quite the genre bender. It hints at sedan but is really a fastback with wagon-like traits. And then there's the big wheels, body cladding and slightly elevated ride height, hinting of crossover influence. It also mixes aggression and grace, making it conservatively edgy.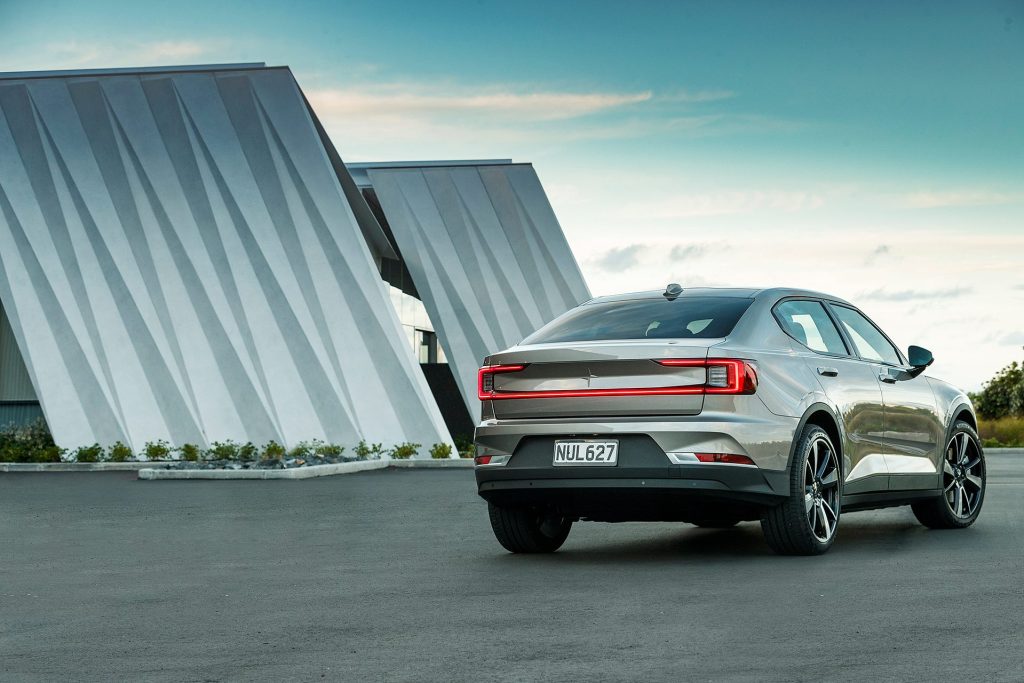 We like its rectangular grille and Thor's hammer headlights, a nice borrow from Volvo. Round the back and the taillights mimic that rectangular shape up front. The fastback design avoids the typical Achilles heel of a sedan, a mean boot lid opening. That said, the operation of the gesture-operated powered fifth door is a mite noisier than it should be for a premium offering. The top model features two equipment packs that are optional on the base car (+$9500) while the midrange one gets the driver assistance or Pilot Pack gratis (it includes BSM, lane keeping, auto LED headlamps, and adaptive cruise, amongst others). A panoramic glass sunroof is standard on the top model and it doesn't interfere too much with rear seat headroom unless you're tall and lean back some. That's partly because there's no retractable lining, though that's becoming available as an option soon. 
So it looks tasty (and that extends to the interior) but it's the drive that is the most outstanding aspect of the AWD Polestar 2, sharing platforms as it does with XC40 Recharge. It turns in with real talent, almost feeling like a mid-engined offering in the way it changes direction. So it simply arcs through the bends, with little obvious body roll, unless you lift off suddenly when pushing hard. There's a nicely balanced feel, and indeed weight is divvied up 50/50, with abbreviated overhangs. There's no tyre squeal, even if you're doing a flying doctor imitation.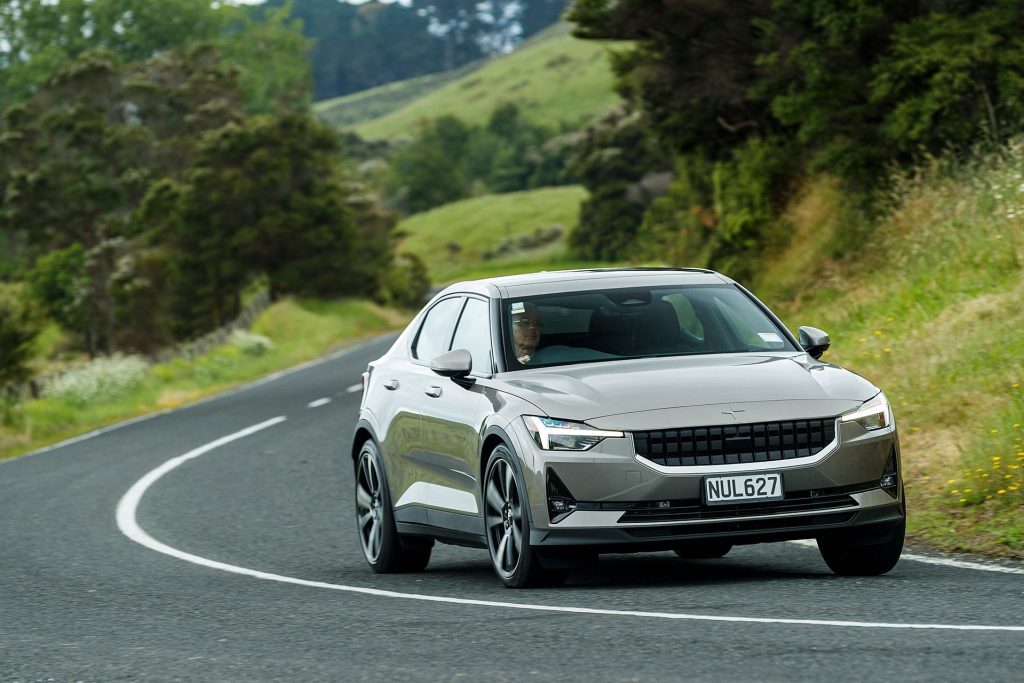 The ride quality is really well sorted too, even with the upgraded 20-inch wheels (19s are standard). Major bumps are dispensed with in serene style, the spring and damper settings just ideal for a premium ride. That's somewhat surprising given the suspension is fixed but a soothing seat helps. They're power adjusted, the driver getting a resolute lumbar pump. 
Adding to the pleasurable ride is a quiet cabin. Not so quiet as an electric SUV's, but in-cabin noise levels of around 71dB are pretty decent. It's quite roomy too, at least longitudinally thanks to a battery pack that fits mainly under the back seats, and extends into the faux transmission tunnel. Either way, there's good occupant space, though ideally for two in the rear rather than three. And flat split folding helps increase luggage space from 405 to 1095L, with enough room for charging cables in the frunk or beneath the boot floor. We like the lift-up divider too, helpful for keeping goods from thrashing around in the rear. Also impressive is a notably tight turning circle of 11.3m, and also a braked towing weight of 1500kg.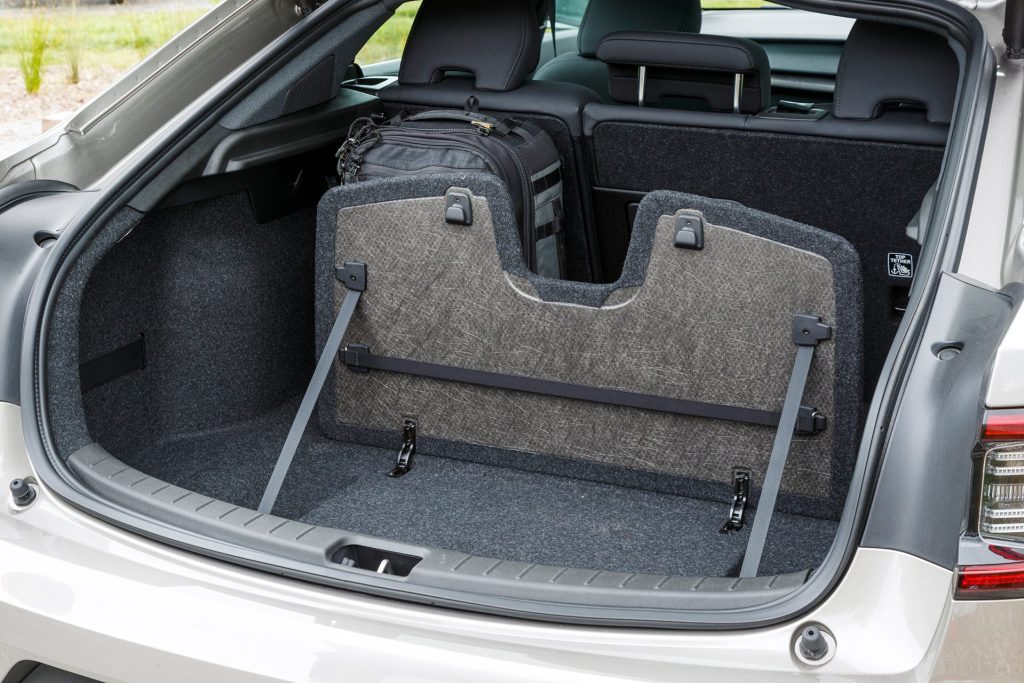 Any issues? Well yes, but more niggles really. The plain plastic key fob and front calipers look a bit naff for a $93,900 car. The latter can be remedied by opting for the $9k performance pack which replaces these with four-piston Brembo units and adjustable Ohlins suspension. But after driving this, we'd suggest you not bother. The brakes work just fine as they are, especially when supplemented with the extremely well calibrated regenerative braking system. It's so good we'd make a plea for a change to paddles to move through the three modes – standard, low and off, the latter for coasting. At present you need to stab at the touch screen to change from one regen setting to another. We'd leave it on Low for town, and Off for country running. 
Tech heads will enjoy this car, not just because of the potential for updates over the air – six have been done already, including increased range. It's the first vehicle to feature an infotainment system powered by the Android Automotive operating system, with inbuilt services such as Google Assistant and Google Maps. The assistant is smart and sassy, a refreshing change from the many other "computer says no" bunch. The PS2 doesn't require a smartphone for data use either.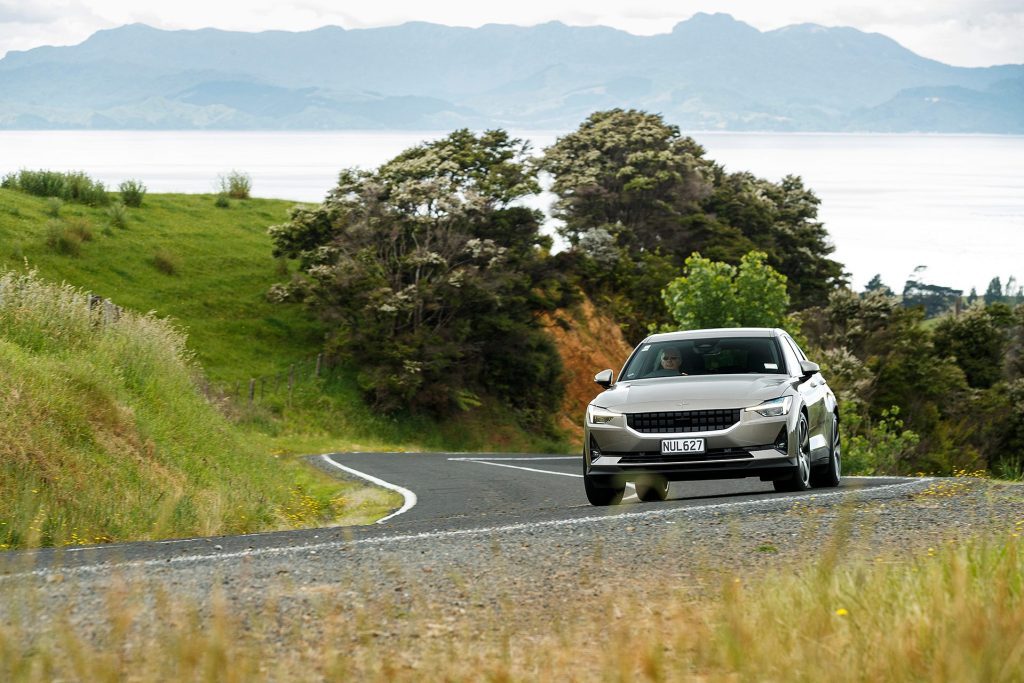 What else? There's nothing much to identify this as an EV, except for discreet graphics above the side sill. Moreover, you can't quickly distinguish the individual models, making the double-motor variant extra stealthy.
There's no start button either; merely having the key on your person (or phone in your pocket – it can double as the key) is sufficient for start-up so you simply hop in and drive off. Same at exit; push the Park button, exit and lock up.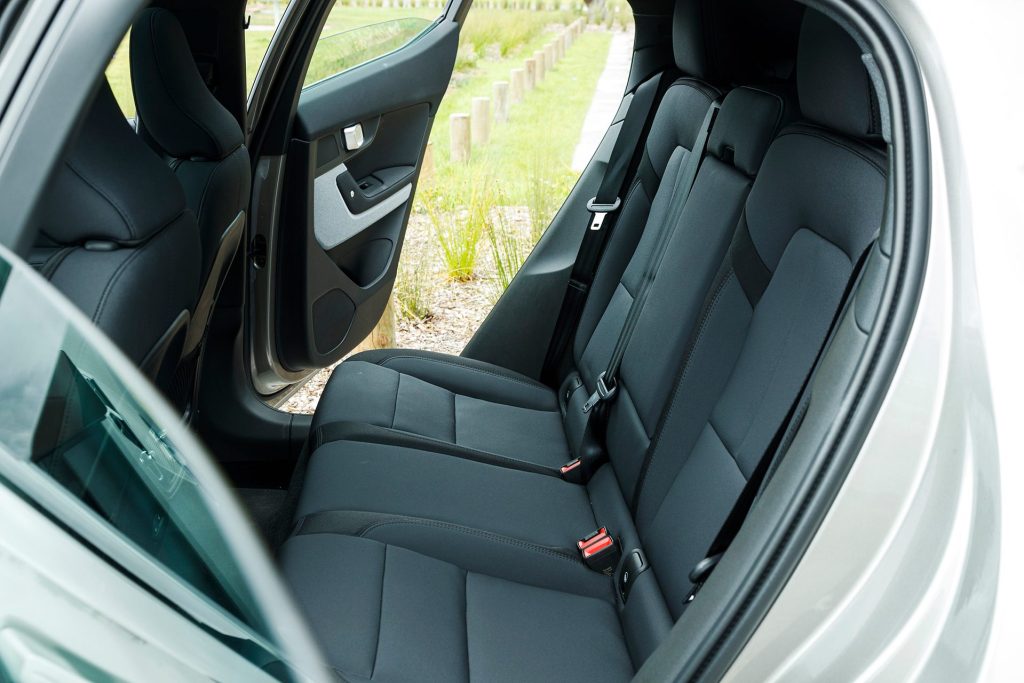 And what of the single-motor variants? Well, they're arguably the stars of the show. On paper, not nearly as quick – 0-100 takes 7.3sec – but in real life, they're plenty fast enough. Handling is just as eye opening, with a touch more squeal in corners but the same dogged adversity to understeer. Our midranger, which gets the critical Pilot Pack gratis – you really want active cruise and the other safety aids – was riding on 20s which sullied the ride slightly; stick with the 19s. 
Polestar reckons this will be the big seller because it's eligible for the Clean Car Discount, and has the longest range. They reckon it will account for around half of all sales, but we imagine the base model with both the Pilot pack and Plus Pack (panoramic roof, vegan leather seats, Qi charging, heated wheel and rear seats, and updated sounds) while retaining the Clean Car Discount could surprise.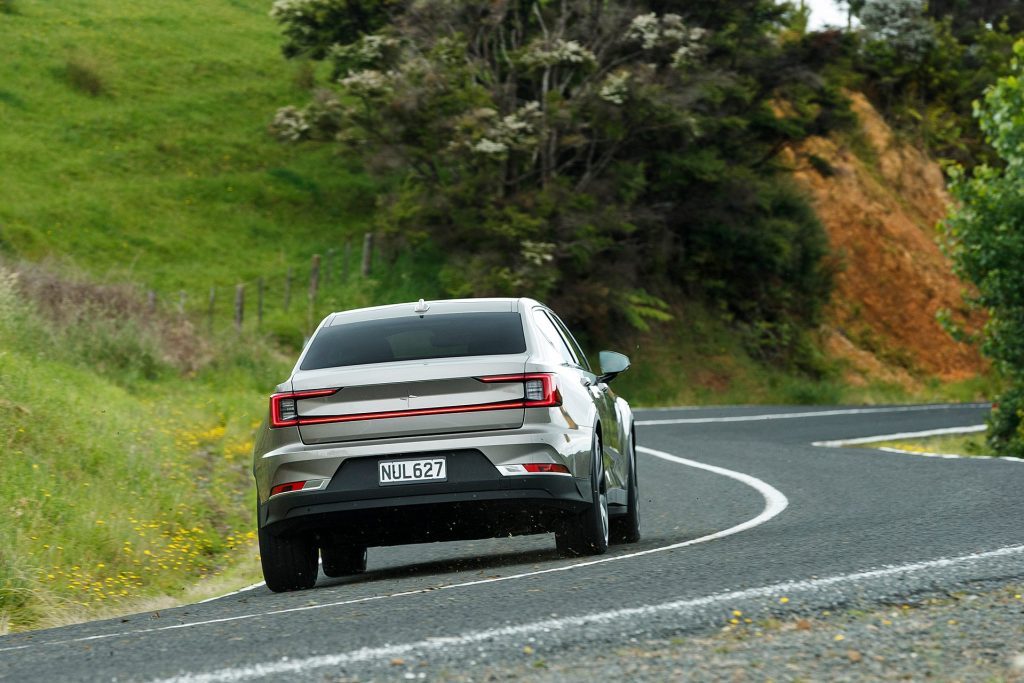 Polestars of old were never big sellers here; the new company of the same name will blow the old one out of the water.  
Model
Polestar 2 Long range
Single motor
Price
$78,990
Motor
single, 170kW/330Nm
Battery
67kWh net
Range
540km (WLTP)
Drivetrain
single-speed auto, FWD
Energy Use
17.1-18.6kWh/100km
C02 Output
0g/km
0-100km/h
7.32sec
Weight
1994kg (claimed)