Right at the beginning of a New Year and already we have a bike that blows us away. It's the first CFMoto we've ridden and it redefines value for money.
We will get to exactly who CFMoto is in a minute but first off you should know that the 700CL-X Heritage you see here is arguably the best allround package you can buy for under $10k. Learners need not apply, however, for at 693cc it's outside the 660cc upper limit for LAMS machinery. CFMoto can help there with its 650MT costing $7790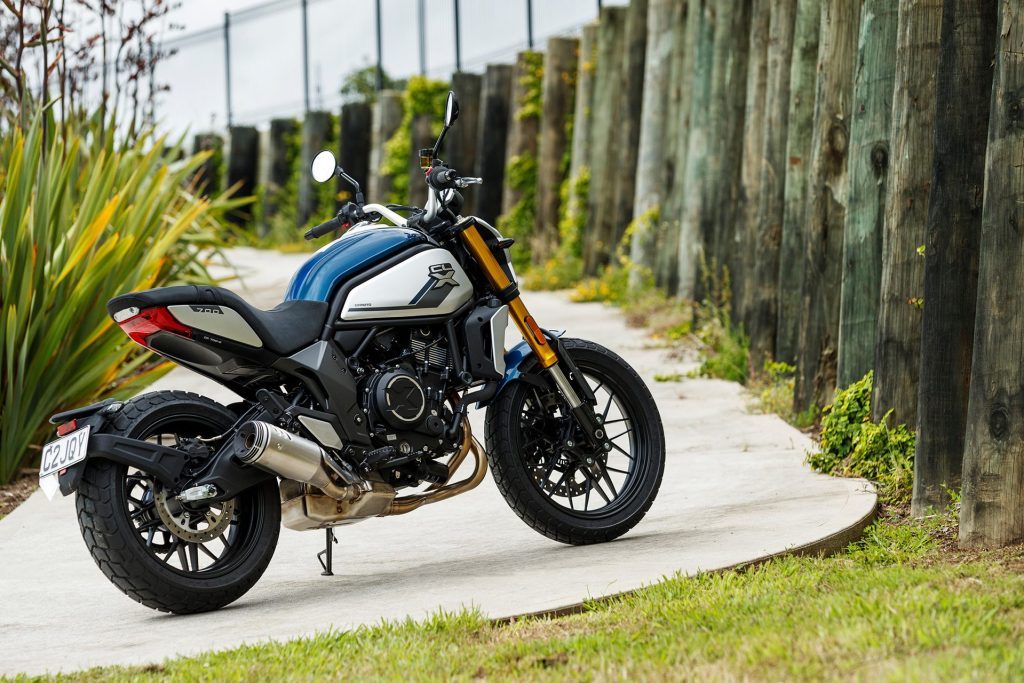 What else is great value for under $10k new? KTM's 390 Adventure, though a price rise now has it above $10k. Another great value offering is Kawasaki's Ninja 400 at $9k but neither can hold a candle to this CFMoto newcomer, for it has nearly double the capacity. We can't think of anything for under $10k that runs this close. Even Benelli's 752 S, which is 59cc bigger, comes in at $12,490.
So bang for buck the Heritage is right out there on its own. Its parallel twin makes 55kW and 68Nm and, despite not having the output of the 752 S, it manages to outrun it by being lighter, and the engine is more willing to rev. It's gutsier from down low too.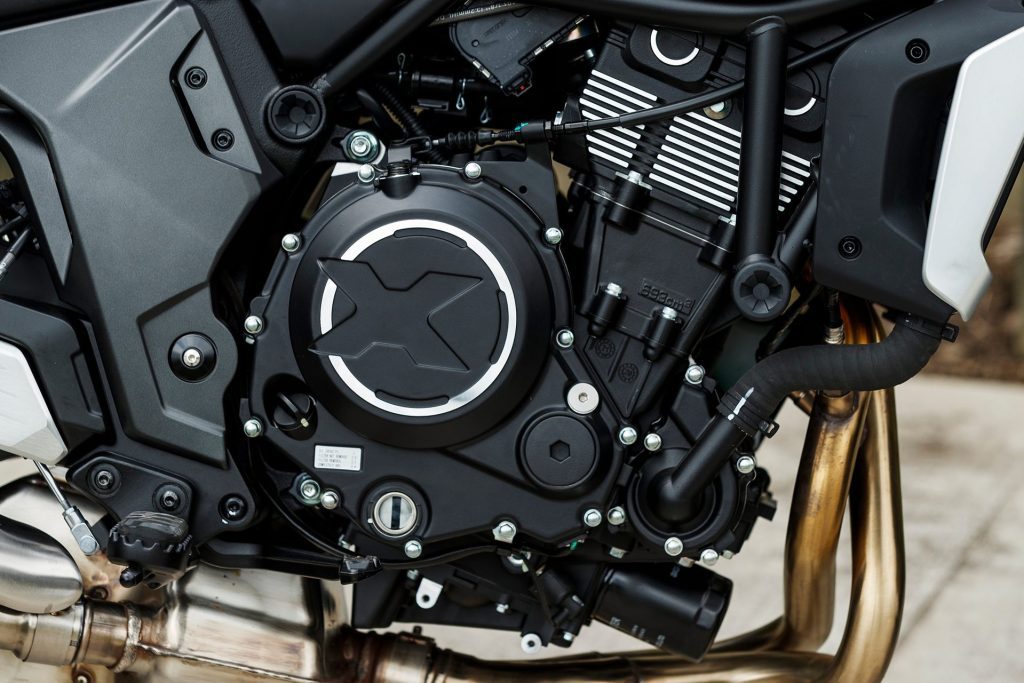 The reason this machine is the new reference for under $10k value is that it just doesn't really set a foot wrong, at least not significantly. Moreover, it doesn't feel budget. About the only real grumbles I have are indicator action which is lacking in positivity, although self-cancelling is nice, and this on a sub-$10k bike!
Secondly, the seat is hard to resite but that's a learned thing; easier once you know how. And third, one mirror came adrift while out riding. But under the seat was a surprisingly good tool kit. So I quickly secured the locknuts and we were away again. There's a bit of image blurring at some revs but on the whole you can see what's behind quite clearly, and guess what? It's not your elbows like mirrors on so many bikes reflect.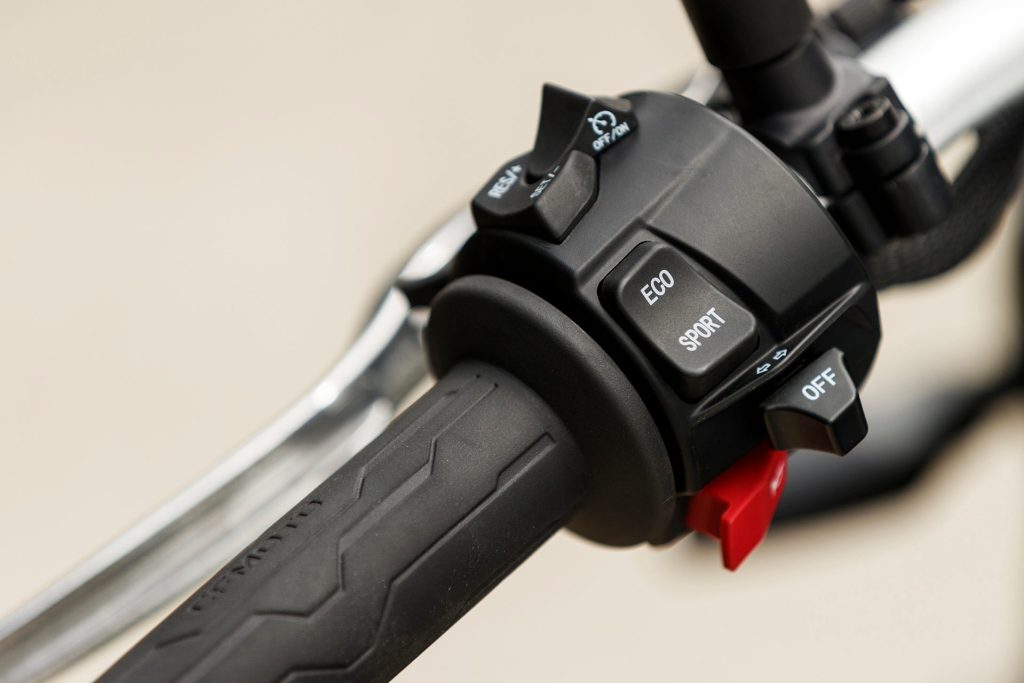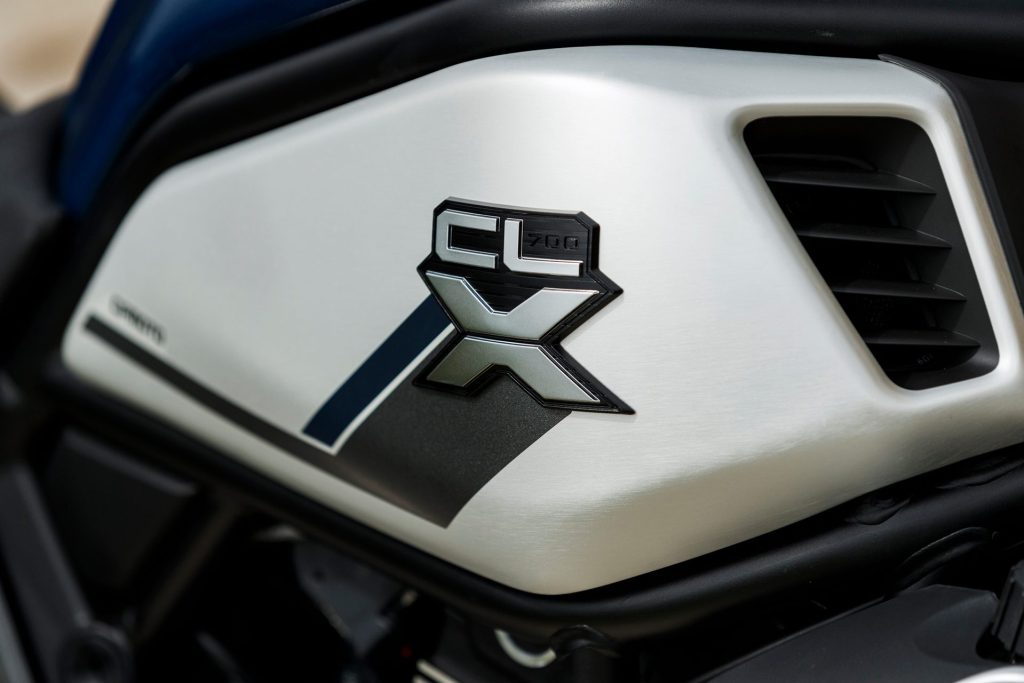 The fourth point we'd make is that the single disc front brake on its own isn't that strong. If you want brake firepower, pony up for the CL-X Sport model which costs $1000 more, has a single seat, lower bars and twin discs
And a final niggle; there's a switch on the right handlebar block that turns the lights on. They should really be on permanently. You have to remember to do this each time as they default to off.
Those points aside, and a lack of tiedown points, I cannot think of anything else that really gets on my goat about this surprisingly inexpensive and overachieving machine. And to top it all off the Heritage even looks pretty good.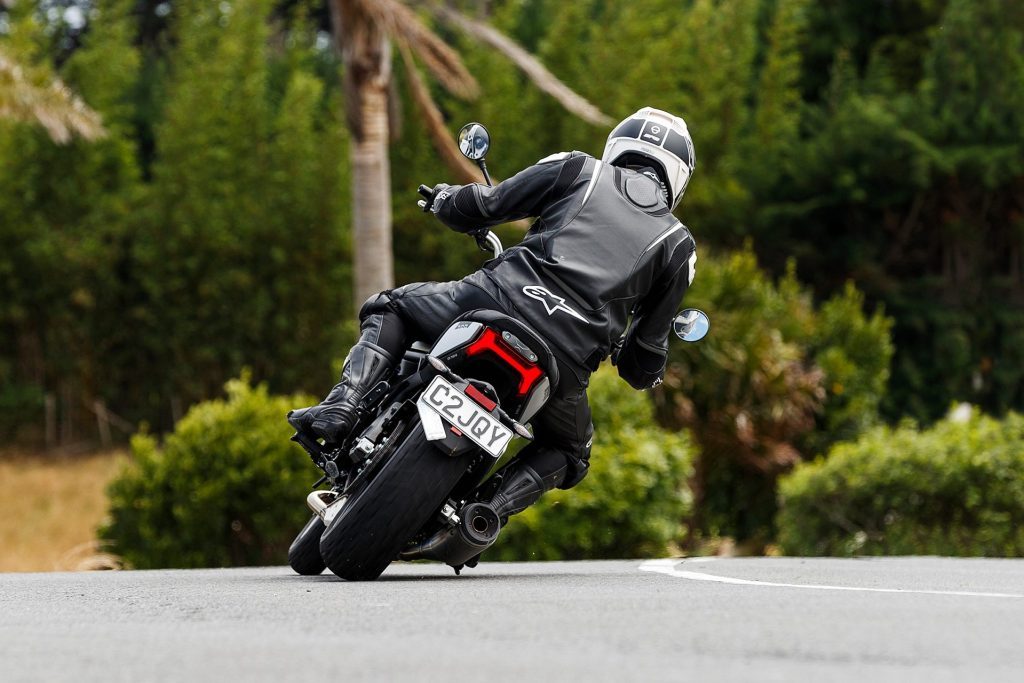 Relative newcome
CFMoto is a Chinese brand that has been around since 1989 and makes a range of two and four wheelers. Arguably the most interesting aspect is that KTM has a technology sharing deal with CFMoto. The pair have a joint venture going, 51 per cent owned by CFMoto. KTM supplies engines, and in return CFMoto builds bikes for various KTM markets. So this is akin to the relationship the Austrian has with Bajaj, only the Indian company owns almost half of KTM.
We're riding the Heritage because there's a new Australasian distributor, Mojo Motorcycles, and they're setting up a new dealer network here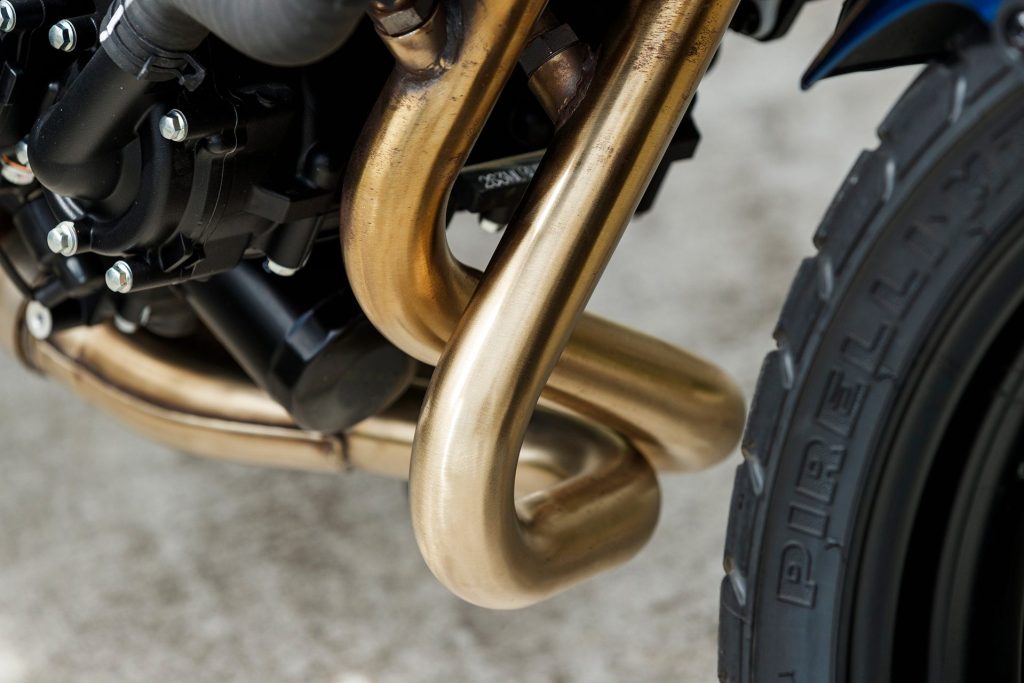 This bike is one of many the company does, for its range is huge and diverse.
This particular model is styled a bit like the Dragster from MV Agusta, though as a Euro tester noted, its Pirelli dual purpose tyres give it a flat tracker look. Whatever, it's styling is genuinely interesting and we like the trellis frame look, the legible TFT lone instrument, and round headlamp with X-shaped DRL. It stands out, in a good way.
The bike was delivered by CFMoto, thanks Anton, and we knew completely nothing about it. We gave Eco mode a crack just because but found it strangled the ride-by-wire throttle rather, so we only ever used Sport mode thereafter. Once back from a ride in the country and a spot of performance testing, the econometer was reading 5.4L/100km which seems pretty okay given how well it goes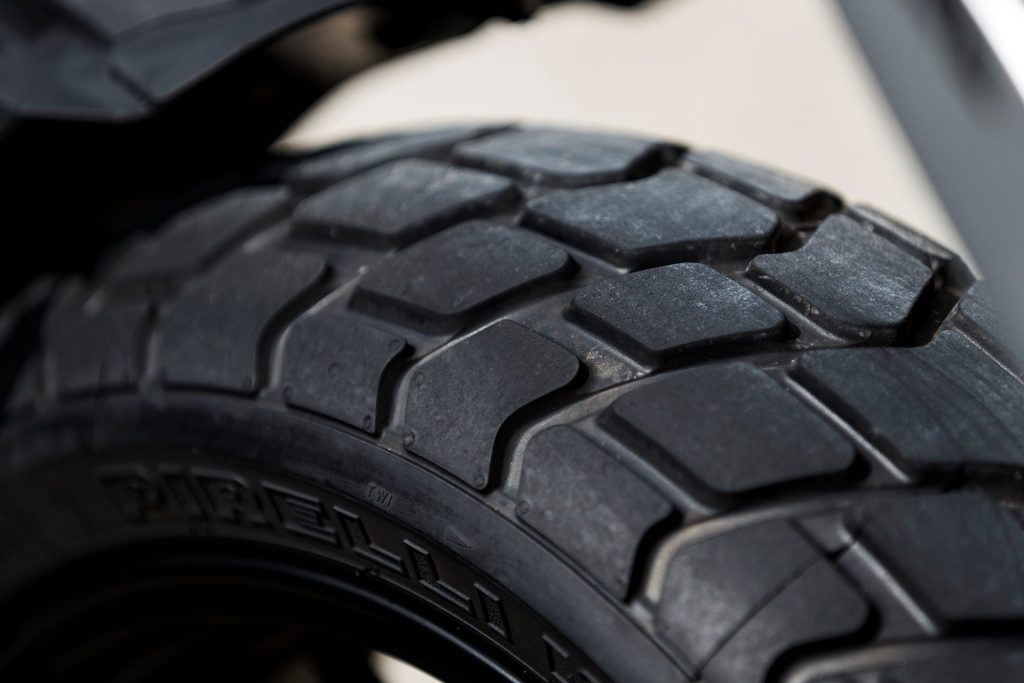 How does it go then?
Er, pretty well indeed, damned well really. We checked in on the YouTubers before heading out and one guy reckoned 0-100km/h took 4.6sec.
Several attempts later, we'd say he was right on the money. With a little tricksy trick that only the old dogs would be aware of, I managed a best of 4.4sec. That's a hair quicker than the 752 S Benelli, while for both the overtake was just under 3sec so they're much of a muchness, overall. But the Heritage feels livelier, more willing to rev. It runs circles around all the LAMS machinery. One downshift for real gutsy overtaking power at 100 is sufficient. There's more induction howl than exhaust noise, sounding not dissimilar to an L-twin when accelerating, in that Woody Woodpecker rat-a-tat way.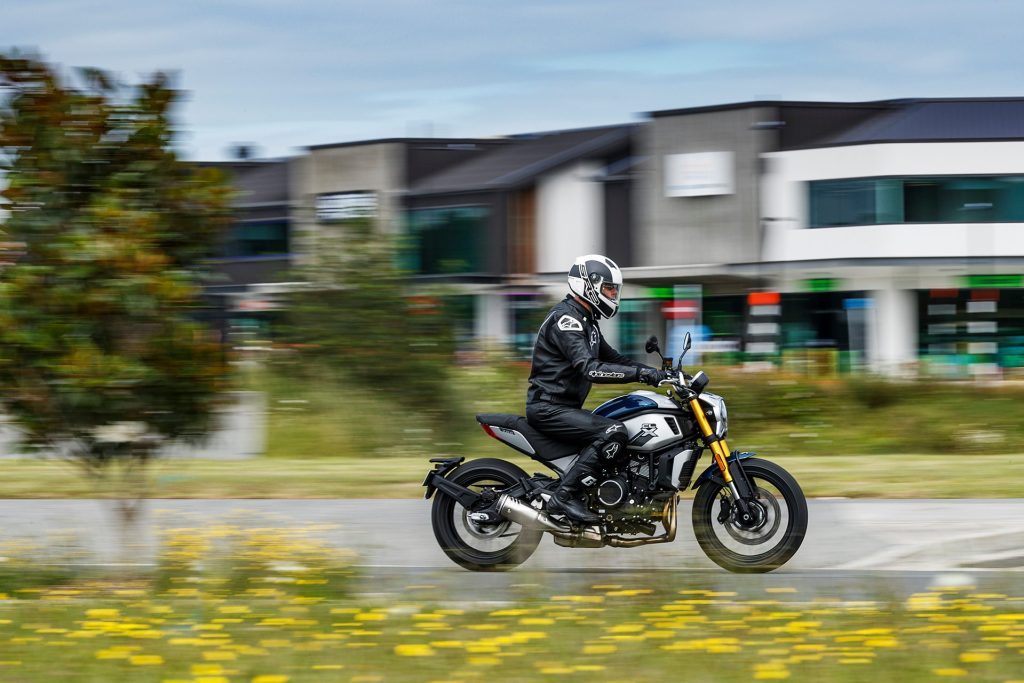 It never really feels anything other than quick, except perhaps into a head wind when you're in the wrong gear. In normal circumstances it doesn't require lots of revs either, the power coming on strong at 100 in sixth which is around 4500rpm. And it's buzzing by 6000rpm, yet the vibes are still unobtrusive. Equally, it works away at basement revs well, sloping around the burbs at 50km/h in sixth handily.
Being just under the 200kg mark helps with both performance and handling. Suzuki's SV650X is half a second ahead on both counts, and so is the MT-07 HO, but both are considerably more expensive.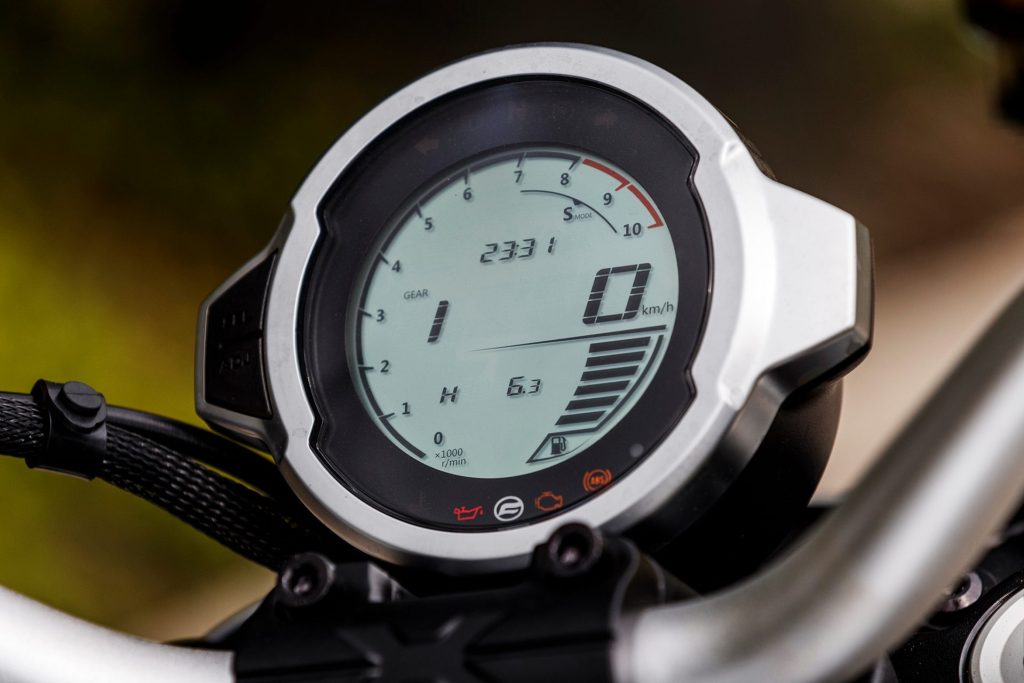 There's not really a wrong gear in the box either, with neutral easy to find. First is great for getaways, the clutch never giving any sign of being under stress. The lever, which is reach adjustable, as is the brake, feels lightweight, and so too shift action.
The more expensive competition get twin discs up front and a single is one way to keep costs in check. Its radial-mount four-piston Brembo unit is nothing special, but works pretty well when used in concert with the strong rear unit. We posted a best stop from 100 of just over 40m, about middle of the road for middle-sized bikes. Decent engine braking helps with deceleration.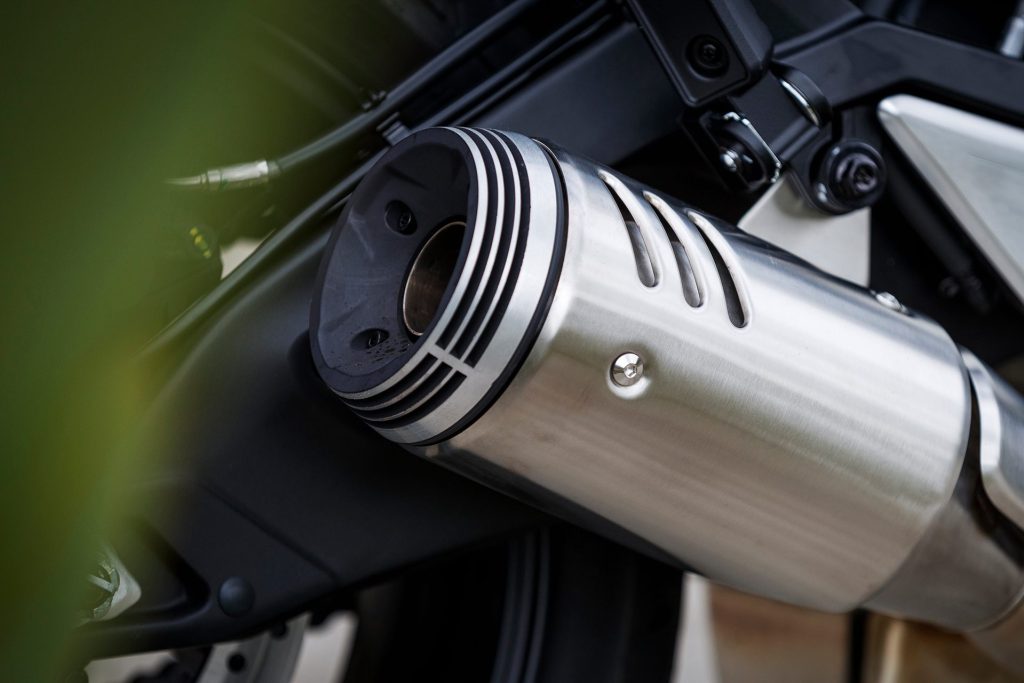 What about ride and handling?
Price and style aside, handling and ride may be the best bits. Get this – the forks are fully adjustable inverted KYBs and, aside from a spot of dive during heavy braking, they're excellent. I didn't even fiddle with the myriad settings. The rear was a bit harsh over bumps but softening rebound a couple of clicks made the ride perfectly acceptable.
Can this thing corner? Can it what, within the limits of its dual purpose tyres. These are biased mainly for road work, and they hang on pretty well in the dry. We only scraped the peg feelers once each side so ground clearance is decent enough.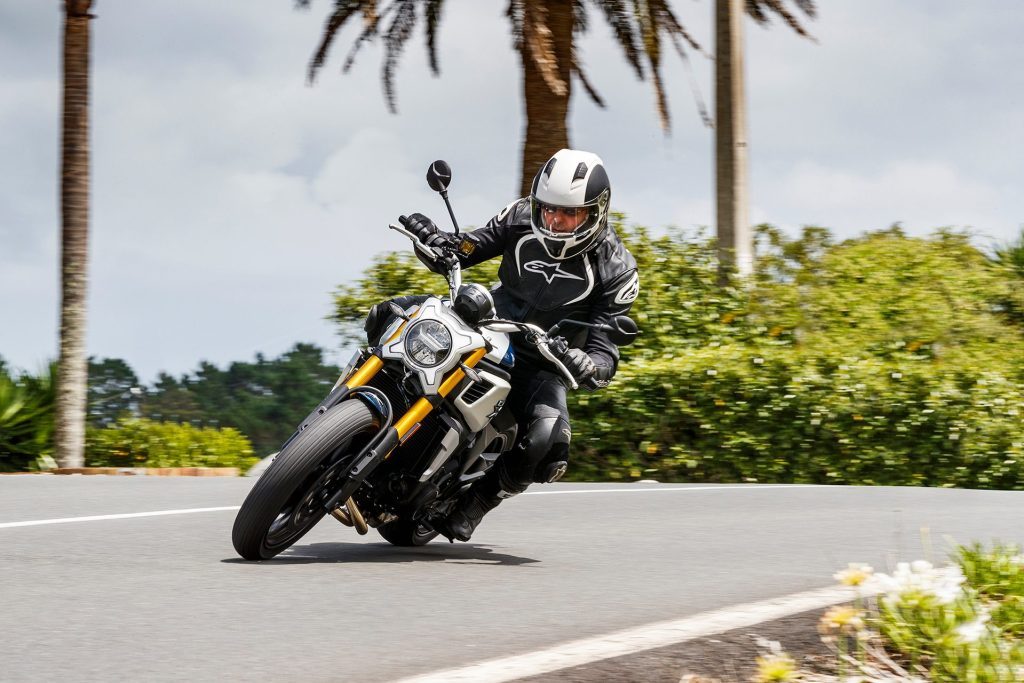 What's nice about this bike is that it never feels anything other than right weighted. And being a compact parallel twin it turns in beautifully incisive fashion, the wide bars helping. It's simply good clean fun on your favorite sets of twisties, with nary a headshake nor wallow incident during our various outings, and it's stable at speed too.
For $9990 you simply cannot do better at present if buying new. If you can, please let me know how. The dealer network is under way, leading with the rural areas because ATVs and UTVs are their biggest sellers. But the big cities are also in CFMoto's sights, with Action Sports Direct in Rosedale the first Auckland dealer.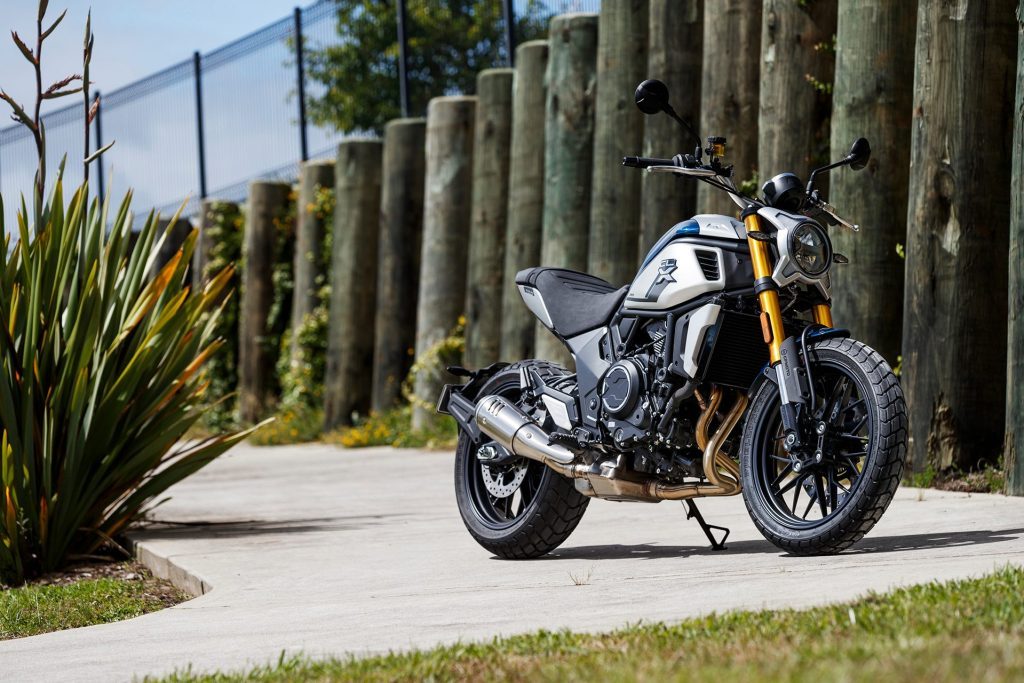 The Chinese have been working towards competitive machinery and this outstanding value middleweight bike from CFMoto is clear evidence they've arrived with two-wheel deals as well.
| | |
| --- | --- |
| Model | CFMoto 700CL-X Heritage |
| Price | $9,990 |
| Engine | 693cc, liquid-cooled, fuel injected, IL2 |
| Power | 55kW/68Nm |
| Transmission | 6-speed, chain final drive |
| 0-100km/h | 4.42sec |
| 80-120km/h | 2.99sec |
| Weight | 196kg (claimed) |