Volvo has released its first EV in SUV Recharge guise. Here we check out the top spec electric XC40, dubbed Ultimate.
Sweden's Volvo is in the best place to do a good job of its first electric vehicle, given how they got a headstart with subsidiary Polestar and its popular 2. So no surprise that the compact SUV you see here, the XC40 Recharge, is a bit of a blinder, underpinned by mechanicals found in the $105k Polestar 2 Long Range. It's not cheap at just under $100k but then what dual motor EVs are?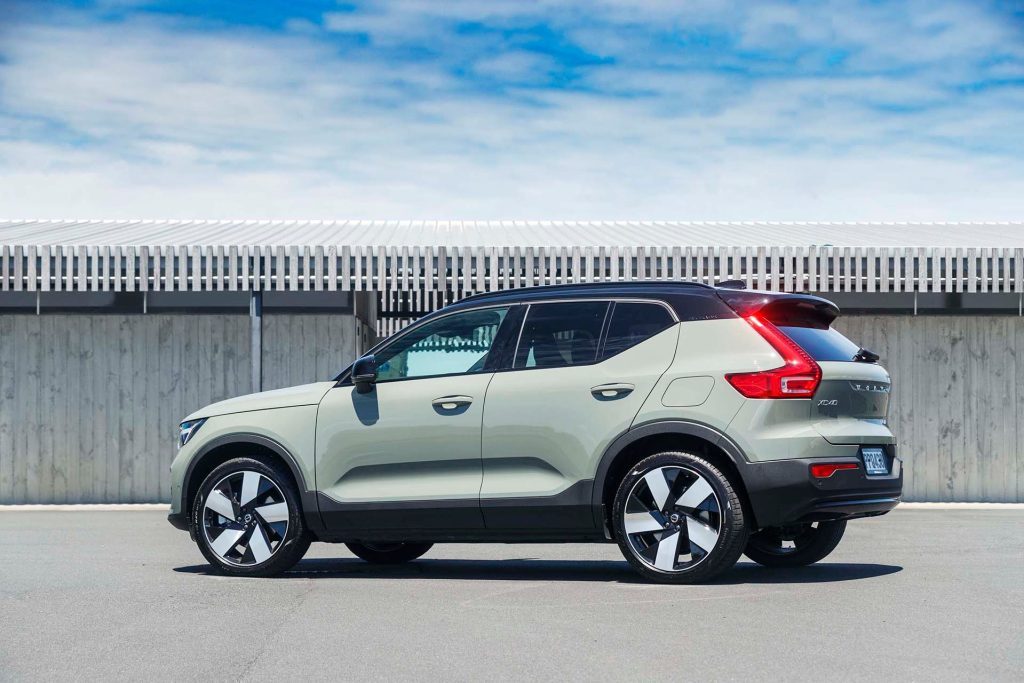 What we admire about it, apart from its uber cool compact SUV styling, lovely finish and rather fetching sage green paint job, is that it is so simple to operate. About the only thing that would make it easier is full autonomous drive.
And that ease of use seems to be a thing with EVs; no gear changes to begin with, this one doesn't even have paddles for regen, though you do get the option of coasting or single-pedal drive mode. Mention of which, there are no drive modes – just go or slow.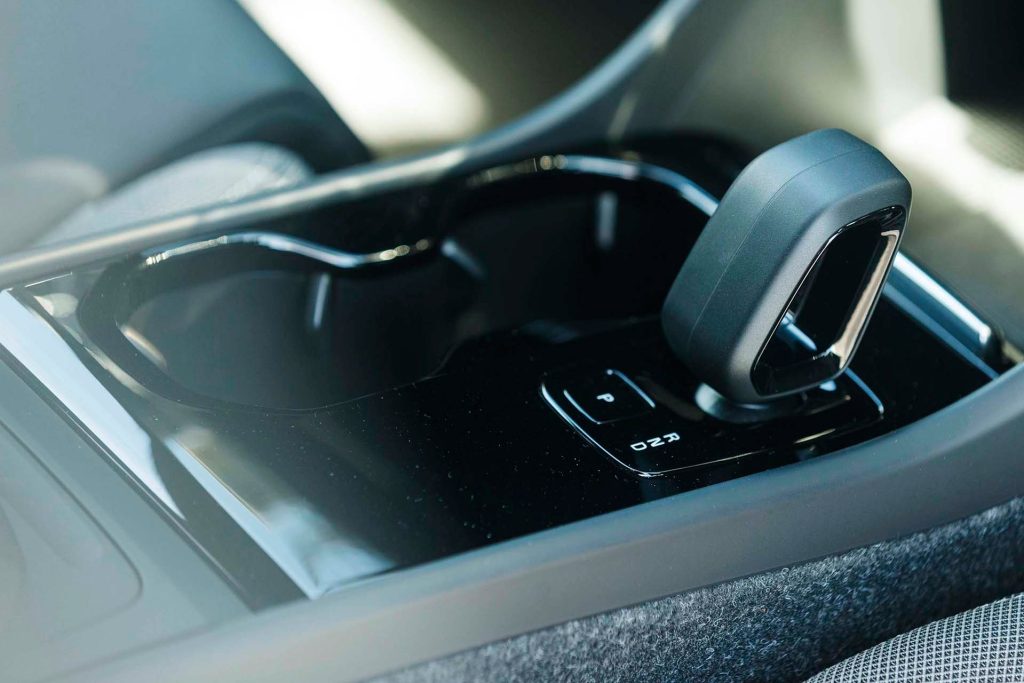 Start up is similarly straightforward. Pull a door handle to unlock the Ultimate, select Drive and you're away – this would make an awesome getaway vehicle, no? Same with leaving the Recharge, as you just select Park, exit, lock up and walk away.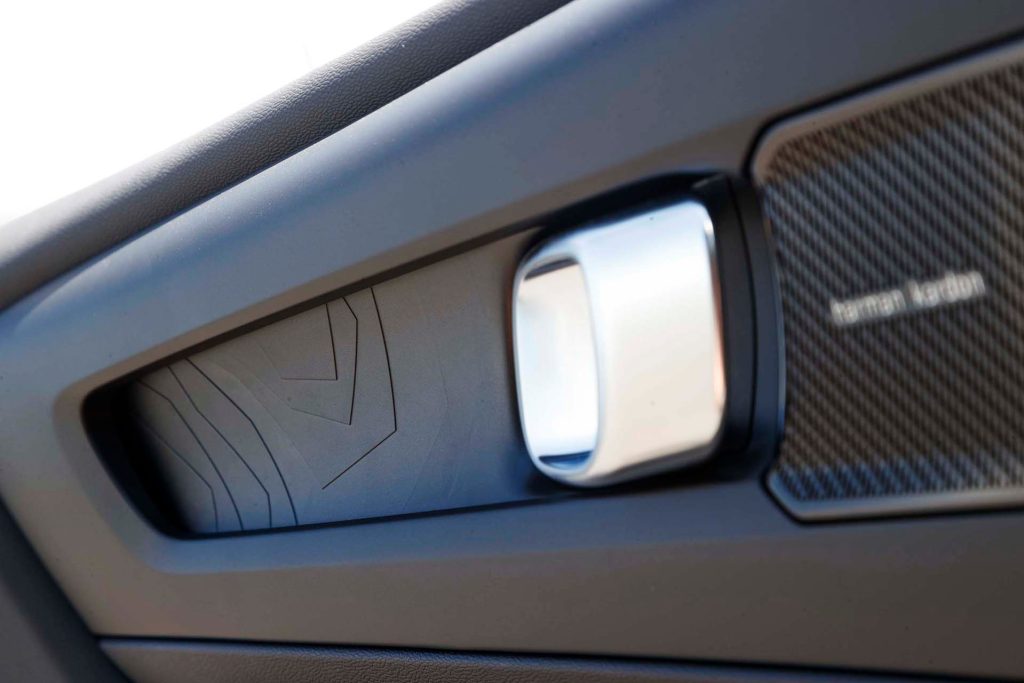 On the go it's equally easy. The portrait style screen has four areas, for the important stuff like phone, radio, driving conditions, and nav. If you're feeling truly lazy you can get the Hey Google assistant to help. I even asked her what's the hold-up (traffic, not bank) and she showed me the congestion around Warkworth of a Sunday evening on Google maps. So there's clever AI in this car.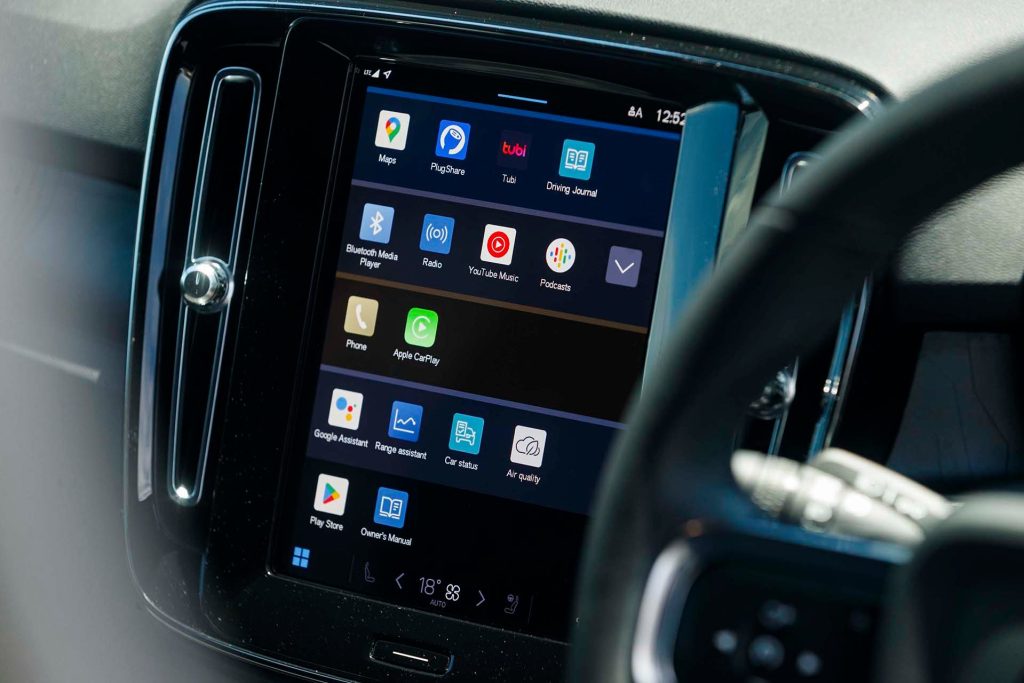 I've never been a great fan of heavy one-pedal regen instead of braking, at least until I drove the XC40 Recharge. Here it seems to work well. On twisted roads the solid regen sets the speed for corners, and you can literally leave "braking" until the last minute. Go into the driving assistance settings, flick regen to off and you're then coasting, great for open road work.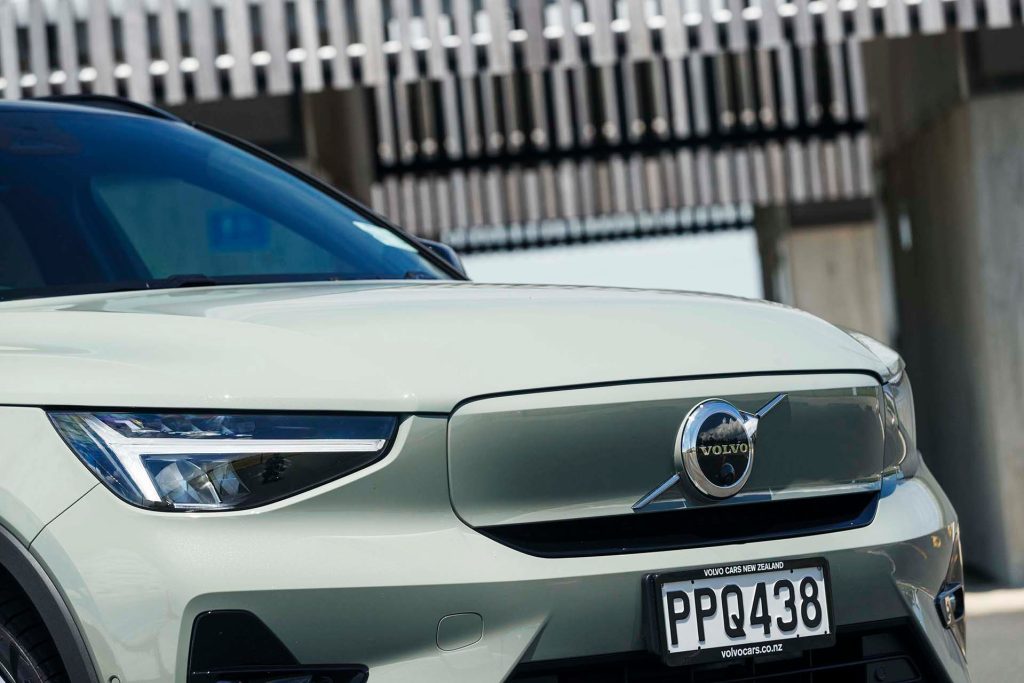 Is the Volvo XC40 Recharge quick?
And so what's under the covers? Well, there's a motor for each axle, and the platform is essentially the same as that in the ICE-powered Volvo XC40. Only there's rotors and stators instead of reciprocation and localised pollution.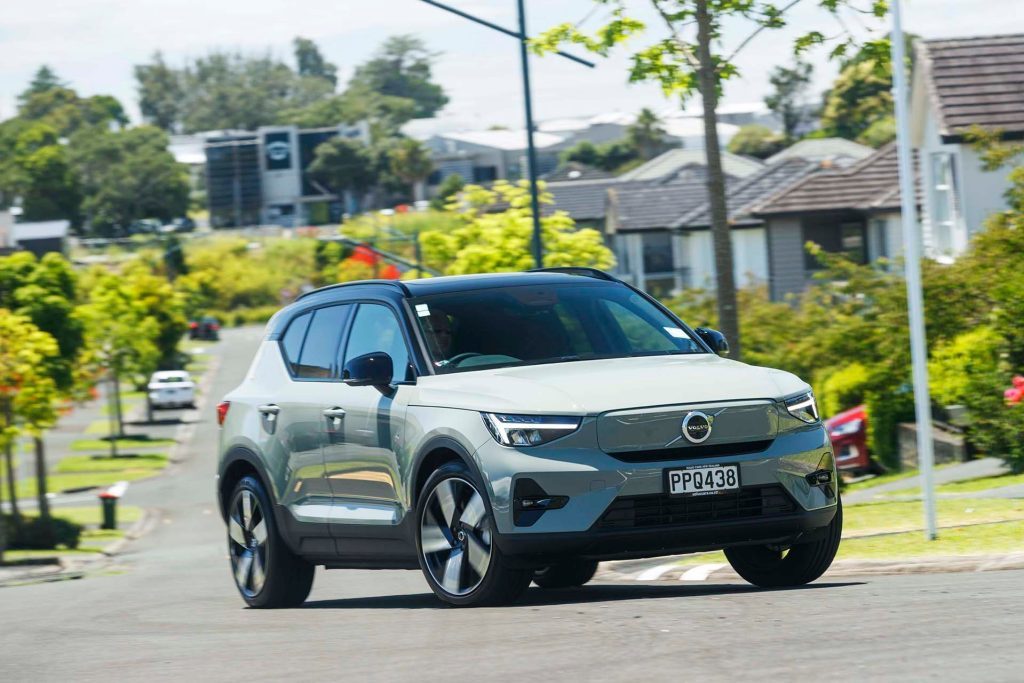 This Ultimate model costs $99,900 but some might well be happy with the Plus version that gets just a single motor, a smaller battery pack and slightly less specification, though no rebate as the ask is $85,900.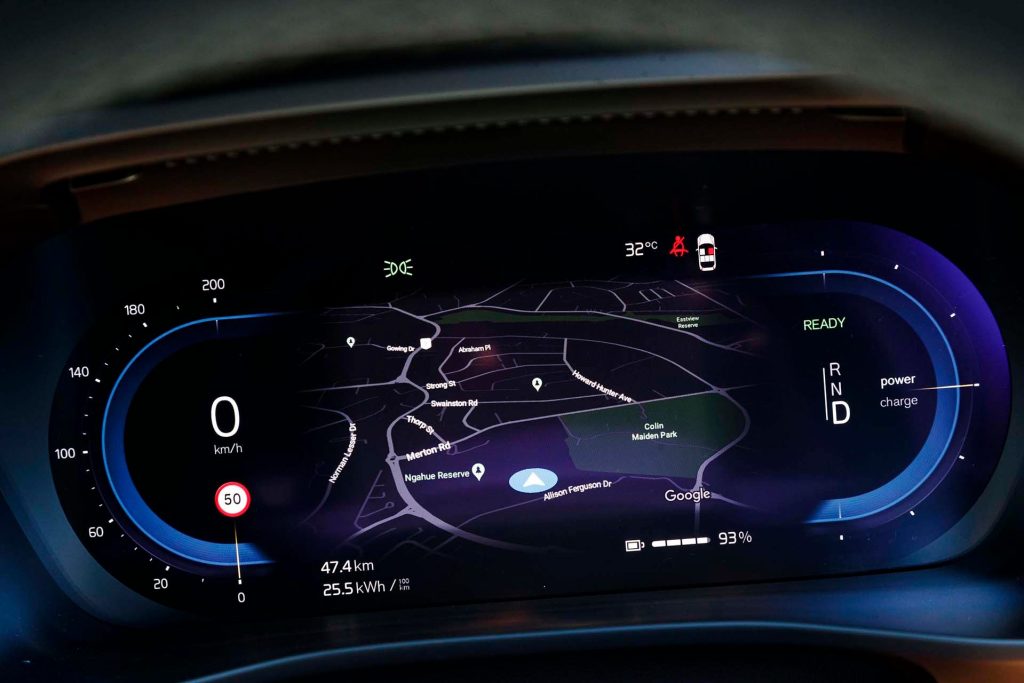 Ultimate gets twin motors, AWD and a larger battery pack (78 vs 69kWh) so effectively has a similar range to the single-motor variant. But it has roughly twice as much urge, with 300kW and 660Nm, so races to 100 in 4.9sec. It's essentially as quick as an Audi RS Q3 which also has nigh on 300kW to play with and AWD. The Audi Sport model costs $120k, however, with a couple of grand in carbon tax fees on top of that.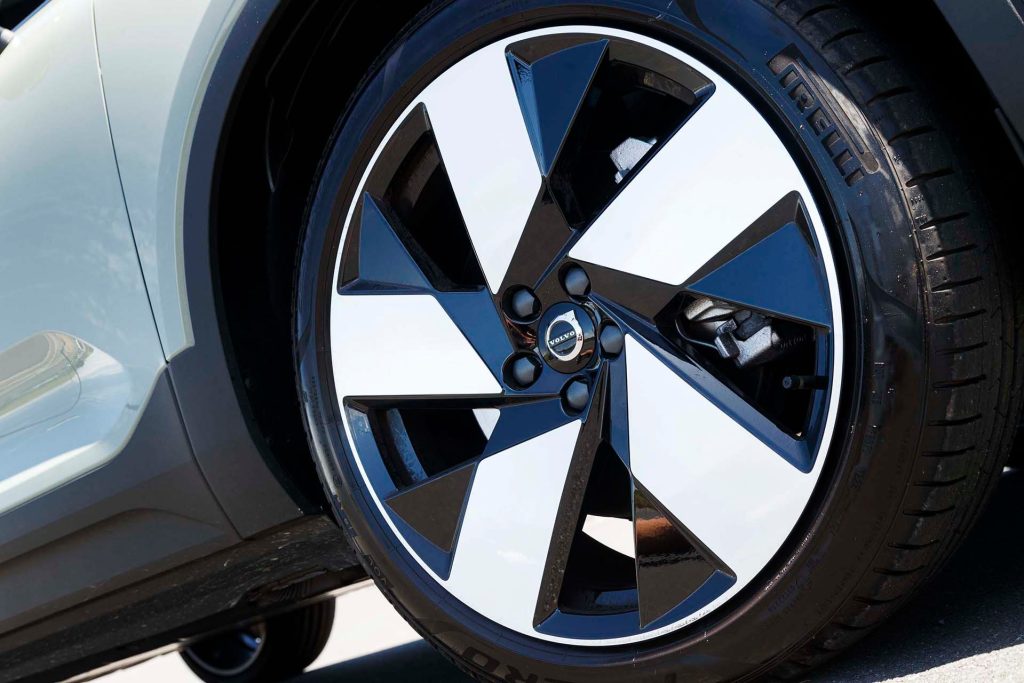 The driving range for the XC40 Recharge P8 Ultimate, to use its full name, is a claimed 438km by WLTP assessment. Later this year, it will get a slightly faster charging 82kWh battery, boosting optimum range to around 500km.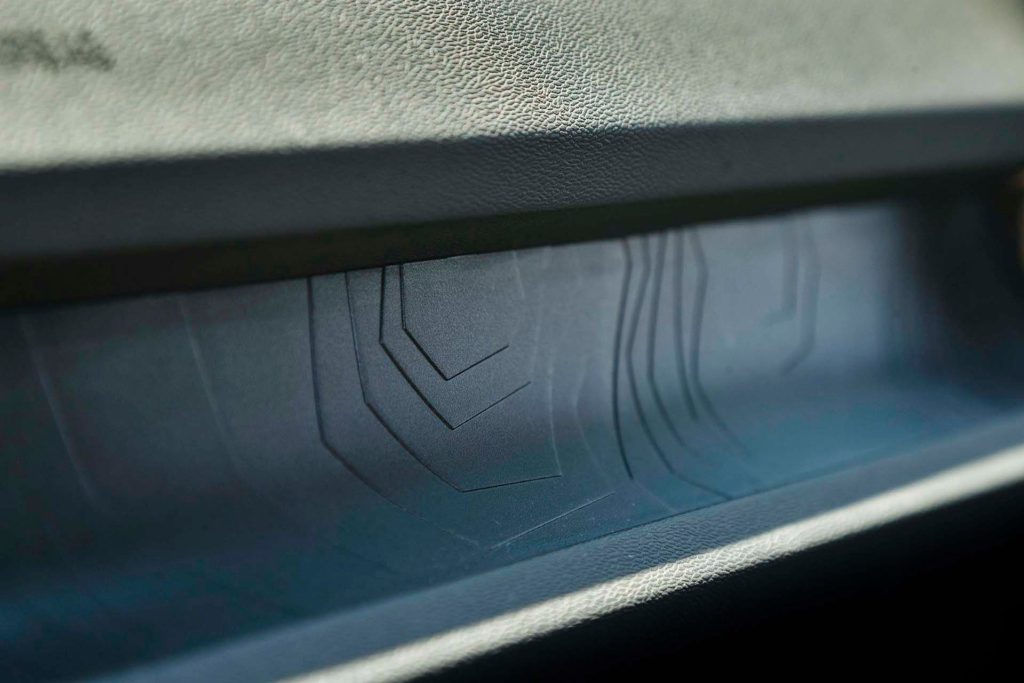 Anyhow, where the RS Q3 is a fun machine for backroad antics, this is more the rapid urban runaround. It takes off like a jack rabbit if you mash the throttle but in regular driving, delivering Tarquin and Jemima to the school gates, you'd never know this had a dark side lurking. It's smooth off the line and doesn't feel like some kind of stealth monster. 
At pick-up it had range of 360km indicating the previous driver had been doing mainly highway running. We sometimes managed energy use of 20kWh/100km, on roads with a mix of 80 and 100km/h limits.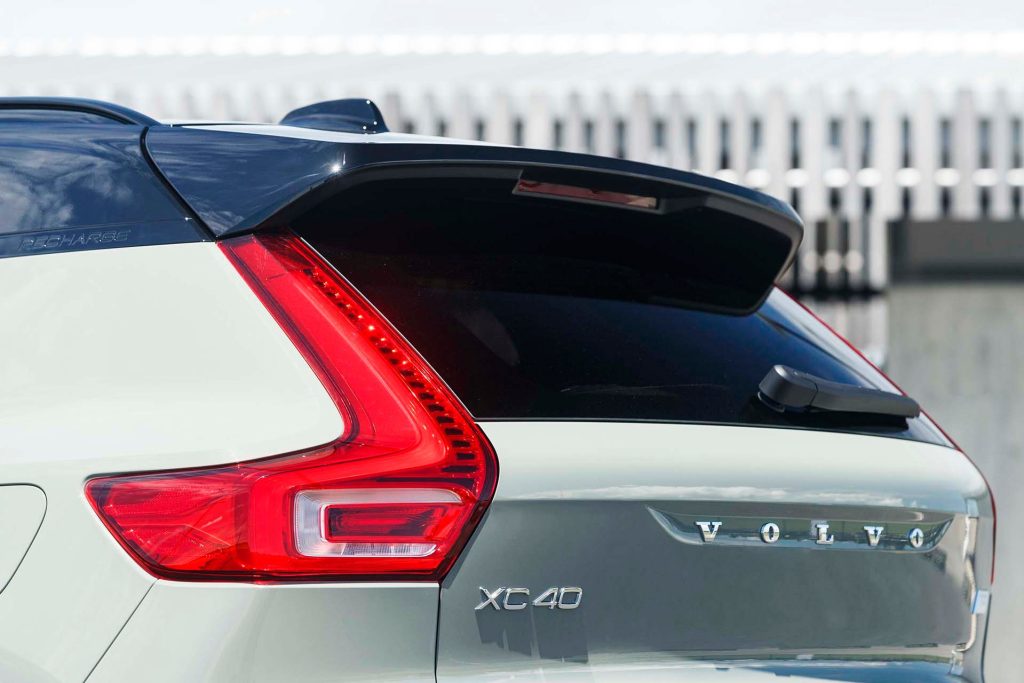 How does the Volvo XC40 Recharge handle?
As a drive this is well rounded. It has lots of good quality P Zero rubber on 20-inch rims. Despite that we recorded no dB readings into the seventies; it really is plenty quiet, apart from a bit of whirring at low speeds for the sake of distracted jaywalking pedestrians. Dynamically, the ride and handling are about even-stevens, the former being always impressive, the latter you only really discover when you keep on pushing. Yes, it's heavy at over two tonnes but the weight is carried low and isn't really noticeable with roll well modulated. This really can scuttle through more interesting roads, the steering communicative once all lane keeping functions are neutered. And if you're in no hurry, it is just as equally relaxed and relaxing, quietly muscular and easy going.
On the safety front, everything is there, as you'd expect from Volvo. Over the single-motor variant this adds 360 degree camera, park assist front, rear and sides, and fog lamps with cornering function.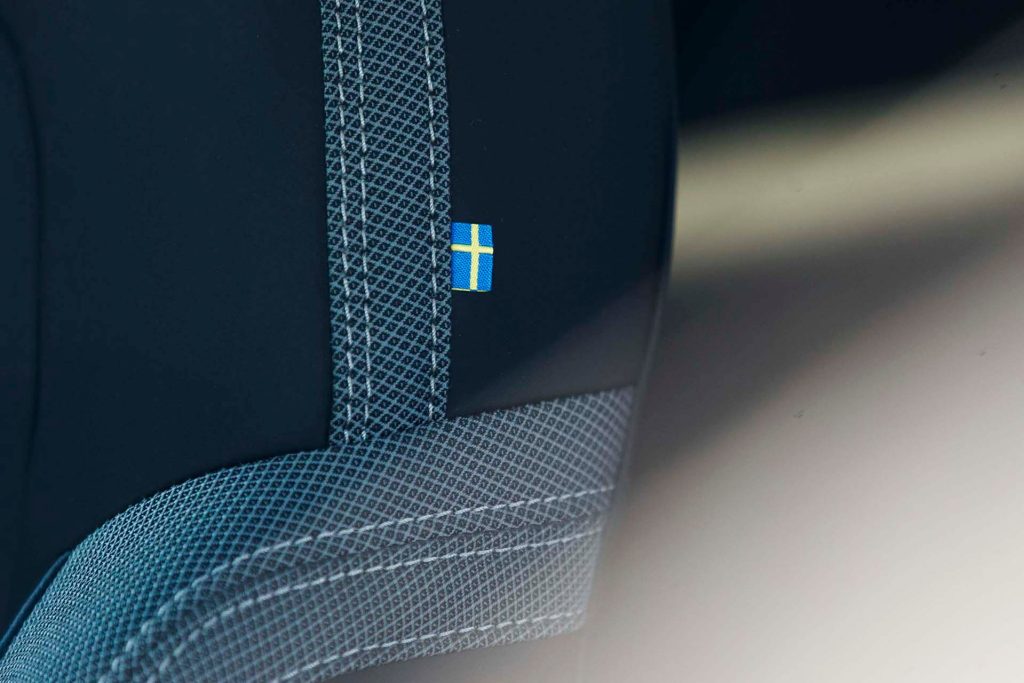 What's the XC40 Recharge like on the inisde?
Practically speaking this rocks too, especially given it's only a bit over 4.4m in length. The front seats don't move too far rearward meaning good legroom and headroom in the back, and there's easy entry with wide opening doors. Up front are vegan leather-style seats (a type of vinyl), fully powered, like the fifth door, and with good lumbar adjustability (seats, not door, obviously). The view out the upright rear window is outstanding as the headrests out back flop down flat when not in use. And after rolling over the 60/40 seat backs there's a completely flat load bay. We got 500L of beanbag beans in the rear, with all seats in use. Volvo reckons on 419L and the floor itself divides so you can compartmentalise the front section. Moreover, there's a 30L frunk up front where the charging cables live.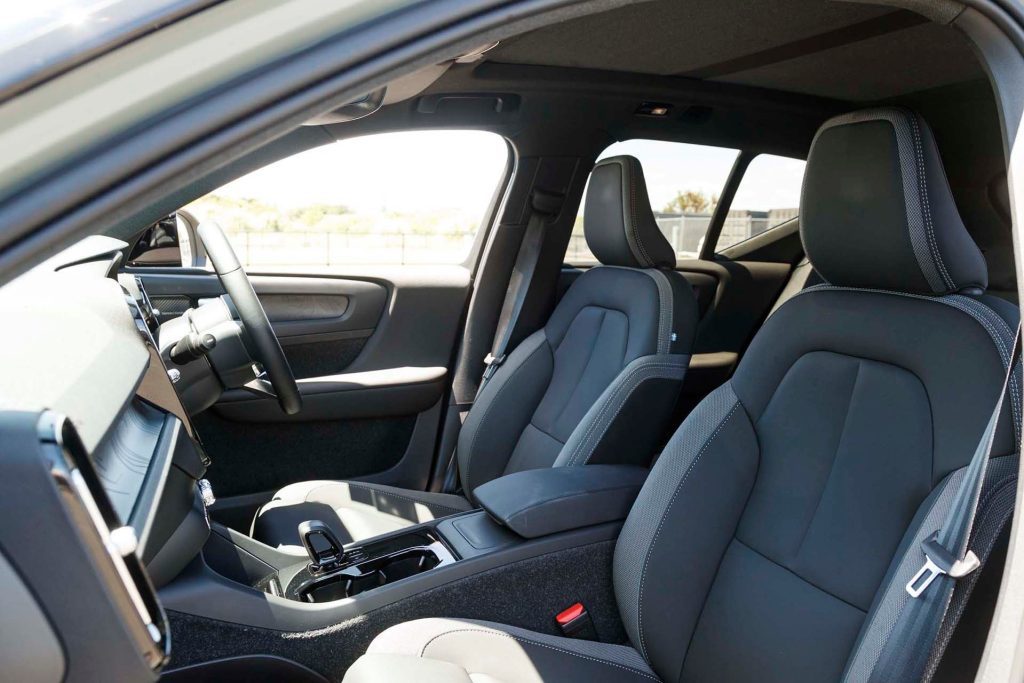 On that, an overnight zap with the supplied emergency charger gets the battery pack from 80 to 100 per cent easily enough. We used between one-quarter and one-third of a battery charge to do around 120km, so the 400-odd km range seems about right. Naturally speed and how hard you drive are major determinants of range and the XC40 gives a sensible wide range estimate (250-430km) while the range optimiser adds about 20km by going to a lighter AC setting.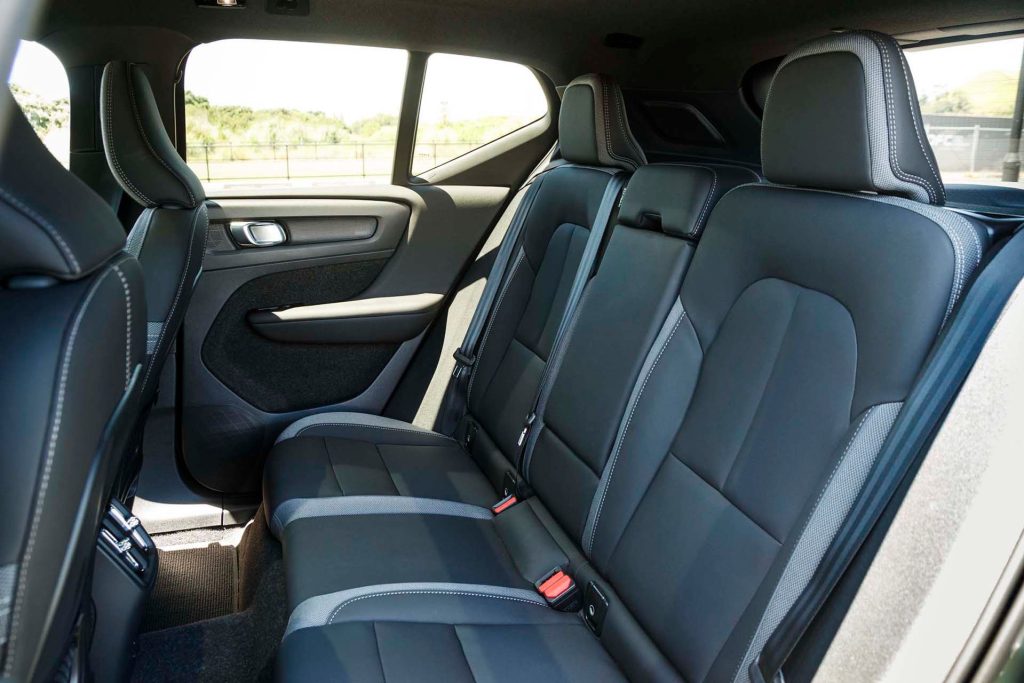 With a Google platform my Android phone hooked up easily and wirelessly (Apple phones require a lead, a bit of a turnaround from the norm) and there is a charge pad for good measure. Google maps and all sorts of Apps are there to play with, not while driving, mind you, unless you get the helpful "Hey Google" AI assistant to run them for you.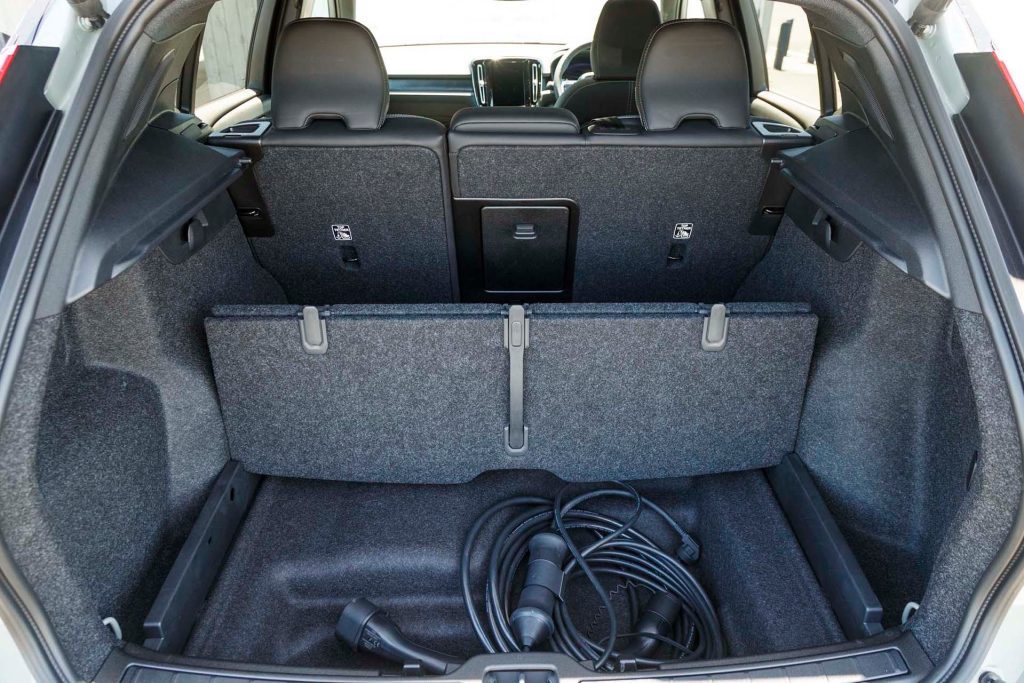 She was also genuinely helpful with radio tuning. And the sound that issues forth from the HK premium system is impressive, the 600wpc amp driving 13 speakers and a vented subwoofer. Woof is right. We were initially disappointed by the lack of head-up display but the instruments are straightforward, with speed and traffic sign recognition front and centre.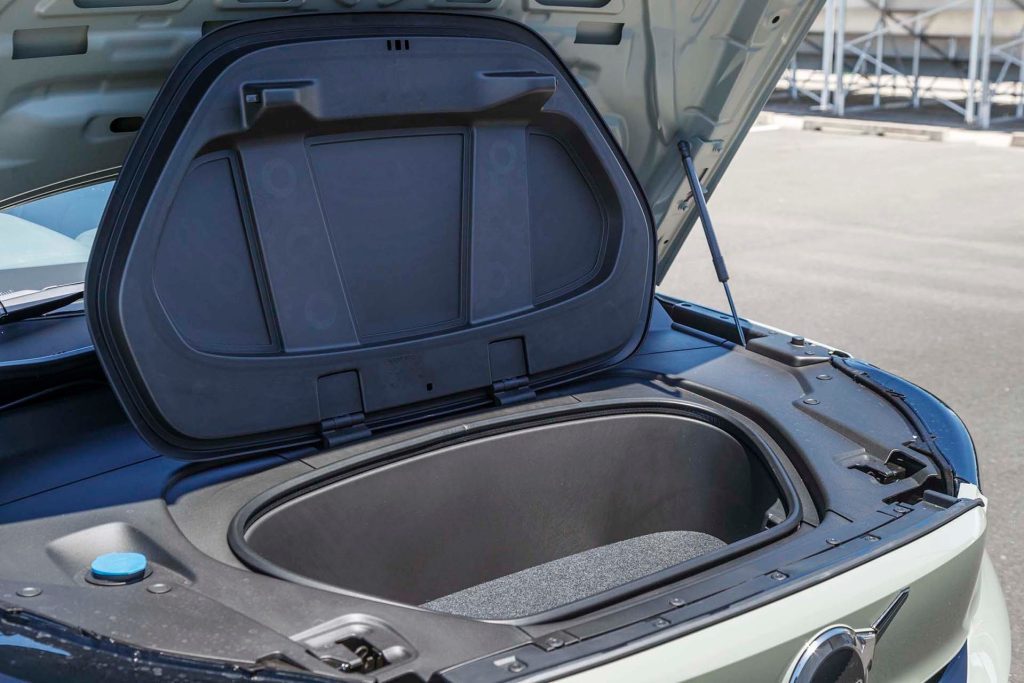 What are the XC40's competitors?
So, all in all, a mighty fine first electric effort thanks Volvo. Go for the twin motor if you're okay with the price because it's one of the most convincing compact electric SUVs out there, even if none of the variants qualifies for a rebate like the single-motor Tesla Model Y does ($78k drive away). Never mind, at least the Recharge isn't seen on every street corner.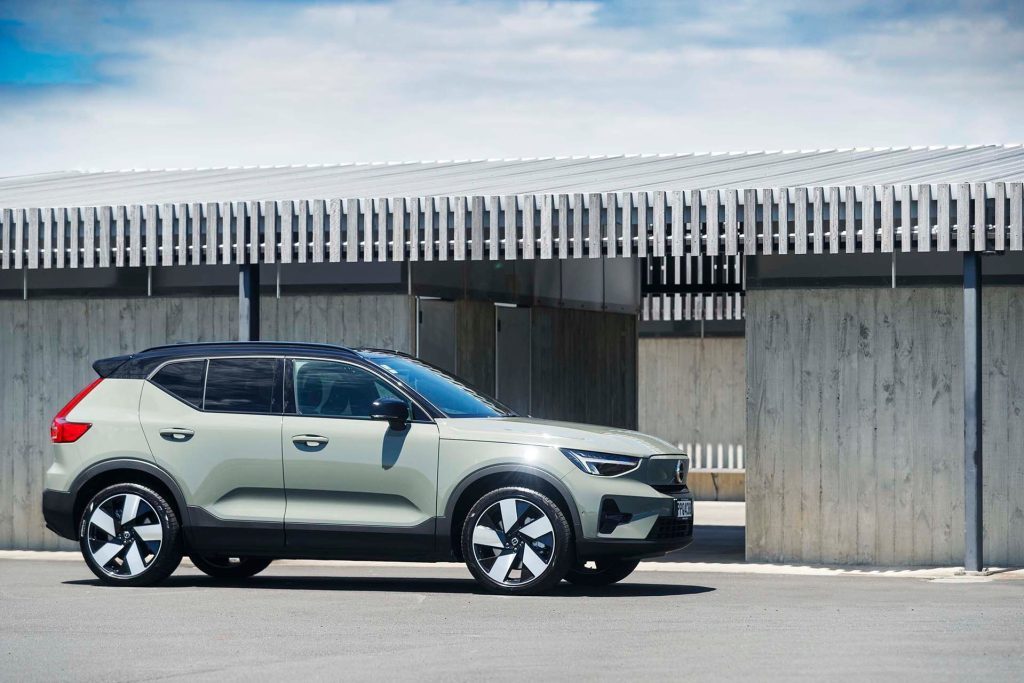 An alternative is Kia's EV6, the long range dual motor variant much the same price but with more space. The EV area is getting increasingly busy, as reflected by Tesla lowering its prices globally. If it's more of a coupe look you're after, check out the Volvo C40 Recharge while sedan lovers might prefer the Polestar 2 instead.  
Model
Volvo XC40 Recharge
P8 Ultimate
Price
$99,900
Clean Car Discount
Neutral – $0
Motor
single, 300kW/660Nm
Battery
75.0kWh
Range
400-425km (WLTP)
Drivetrain
single-speed auto, RWD
Energy Use
23.8kWh/100km
C02 Output
0g/km
0-100km/h
4.80sec
80-120km/h
2.78sec (79.54m)
100-0km/h
32.74m
Stability systems
ABS, ESP, TV
Safety
AEB, ACC, BSM, LDW,
RCTA, ALK, AHB
Luggage capacity
f-30L, r-419-1560L
Tow rating
750kg (1800kg braked)
Scheduled servicing
3yrs, Unlimited km
Warranty
3yrs, Unlimited km
ANCAP rating
5 stars (2018)
Weight
2188kg (claimed)