Within four short years, Volvo reckons BEVs will comprise half of its sales. Meantime, it's also betting on hybrids. We sample one of its PHEVs, the XC40 Recharge.
Talk about weird and changing times. Volvo is about to begin selling its XC40 Recharge PHEV in New Zealand while at the same time the company has just announced that it will no longer produce it from 2030. Or anything else with an engine for that matter, only pure EVs. A case of inbuilt obsolescence then? Kind of but not really for a company spokesperson said "the fight against climate change has become one of the company's highest priorities". Locally, the company is phasing out diesels, and introducing more mild hybrids and PHEVs.
Volvo has already started production of EVs and has just unveiled its second, the C40 Recharge, a coupe-like version of the vehicle you see here, with a motor on each axle, a 78kWh battery pack and range north of 400km. Fast charging to 80 per cent evidently takes 40min. The vehicle should be available here midway through next year.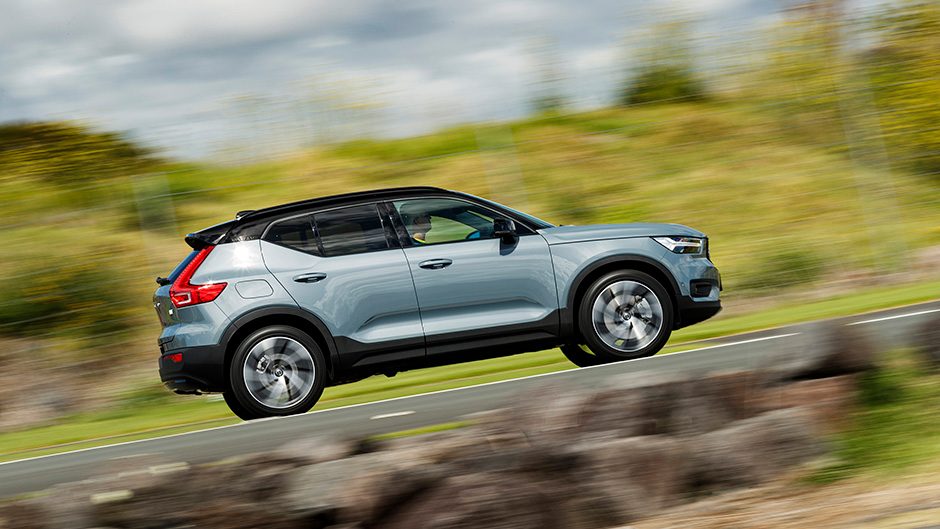 Charging In
Meantime the first Recharge for New Zealand is this here XC40 PHEV. Petrol-electric hybrids of all sorts have always been seen as the stepping stone to full electrification, pending the development of quicker charging batteries offering extended range. Or fusion hyperdrive.
The most atmosphere friendly of the hybrids is the PHEV (pronounced 'Fev'). These have been around for some time, the most popular by a country kilometre being Mitsi's Outlander, first marketed in 2013. They've sold over one-quarter of a million of them. Which pales against regular hybrids, but then they're cheaper. And confirming how popular the PHEV isn't (or possibly me), this is only the fourth one I've driven!
Yet, they make sense for those who don't want a pure EV, but want more 'EVness' than a non-plug-in which offers little in the way of emissions-free driving. Yes, PHEVs use internal combustion engines but ideally are seldom used (if you're a city dweller). Best of both worlds?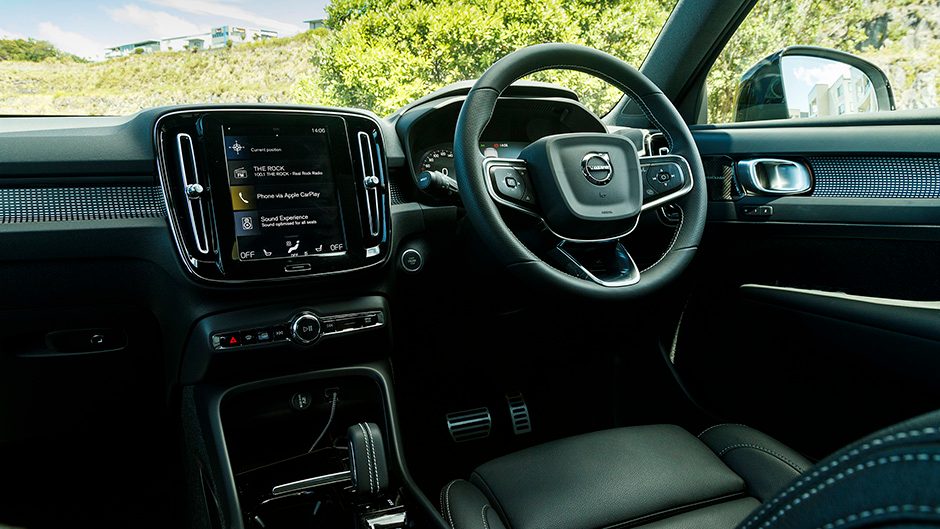 What makes PHEVs desirable? They're not as range limited as a typical battery electric vehicle (BEV, pronounced 'Bev', or Bevo if you're an Australian) because after you've used up your daily allocation of EV range, typically around 50km, there's still 600 odd km left of the petrol variety. And it might take you around 5min to refill once the tank is depleted. In the case of the XC40 Recharge, you're looking at a claimed daily EV range of 46km and hydrocarbon range of 600-odd.
Secondly, while they might not have much EV range because of a smallish battery (in this case, 10.7kWh) it only takes about four hours to recharge the lithium-ion energy source using a home charger. The biggest obstacle is remembering to do so each night.
And because the battery isn't that big, it means the PHEV is only 75kg heavier than a regular XC40 T5, helping with efficiency and dynamics.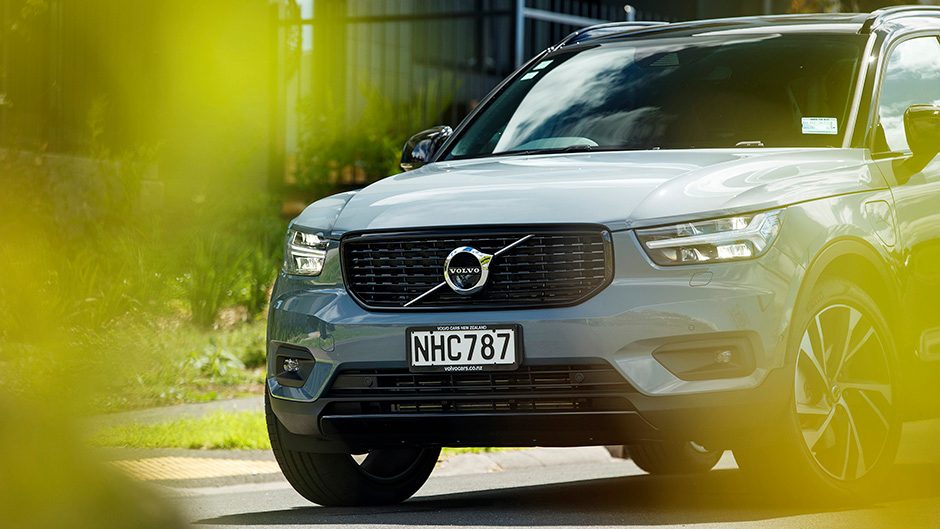 If used as designed, you can expect fuel economy of around 2.2L/100km. And if you're really careful (not exceeding 46km and recharging daily) you can avoid making tailpipe emissions and visiting your local service station altogether.
Naturally, there's a cost involved; this is $10k more expensive than the T5 AWD R-Design model, and it's not as quick. Moreover, it's not all paw but front-wheel driven. But some might see the extra expense of the PHEV a small price to pay for the compact environmental footprint of their vehicle without the associated range anxiety or greater expense of a pure EV. Nor is there the hassle of waiting around mid-journey for the battery to recharge. It's small wonder hybrids have taken off lately; Toyota is selling more now than traditional models in its passenger cars and SUVs.
Volvo has lots of these coming in the near future, including mild hybrids, en route to full electrification.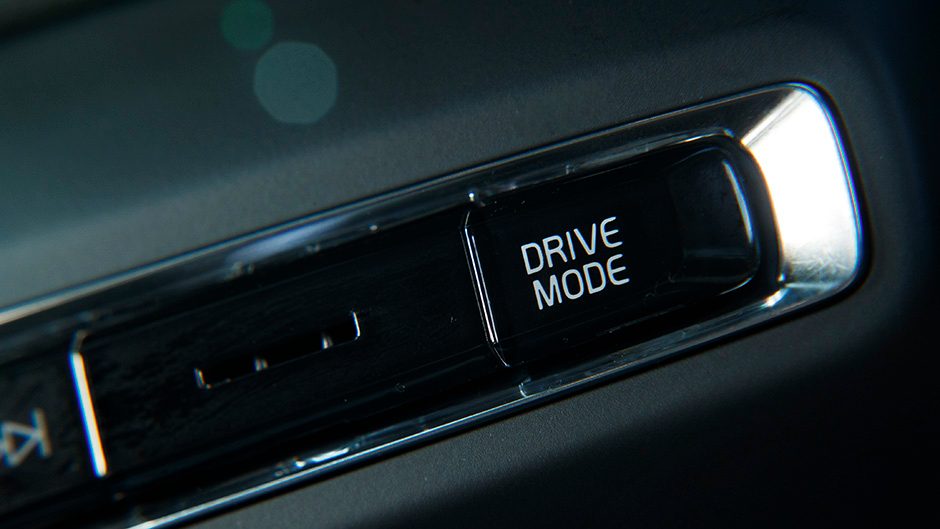 EV in town
At pick up, our particular light grey example had 40km of electric range showing. For the sake of simplicity, in town this drives as an EV, no matter whether you choose the Pure (EV) or Hybrid drive mode. If you gun it in the latter the engine chimes in but up to half throttle it's quick in EV mode alone (0-50km/h in 3.3sec). Out of town, it uses ICE power predominantly. The other drive modes, by the by, are Power (engine on the whole time, for sports driving on windy roads), and Off Road (er, not in a front driver thanks). You can also go to the touchscreen, swipe across (like Tinder I'm told) and opt for a Charge mode where the petrol engine rejuvenates an expended battery. Only it takes forever – you're better off plugging in. Otherwise, choose Hold mode where the battery charge is left for later use (back in town).
Driving it on EV power (60kW/160Nm) is really pleasant, just a whiff of hum audible on hot mix. It's so quiet, and because you get a premium Harmon-Kardon sound system, you'll be listening to what you like rather than what you're trying to filter out (road and engine noise).
Unlike Clarkson who has said he will never own an EV, I'm not averse to electric power in the slightest, except perhaps that in this case it only lasts for less than 50km. But as everyone in town is aware, you seldom do more kilometres getting to work and back of a regular (non-lockdown) day and if you do there's always petrol power on tap, the 1.5-litre three-pot turbopetrol good for 132kW and 265Nm. Even if you've depleted the battery pack, the engine goes about recharging it anyway and, lo and behold, next time you pull away from stopped, initial drive will be of the electric variety once again. Expect fuel use to average around 7L/100km if you've forgotten to recharge overnight. But remember that Volvo says an overall figure of 2.2L/100km is possible if you do.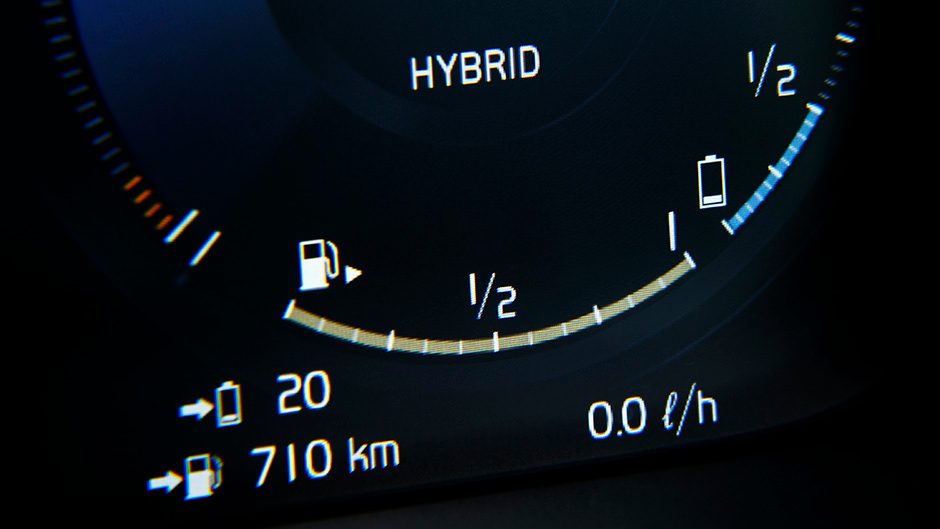 Petrol power in the country
In out-of-town driving the turbopetrol engine is a decent thing, offering entirely adequate performance. This isn't quite as quick as the 2.0 T5 R-Design we last drove, but it uses less than half as much fuel (the trip computer said 6.5 vs 14L/100km). And while the T5 manages a 6.3sec sprint, this is only a second slower, while an 80-120 time of 5.2sec is sufficient for safe overtaking.
We've always liked how XC40 handles itself – it's a past European COTY winner – and this is no different. It has the same sport chassis settings as the T5 R-Design so turn in is crisp, and weighting good, even if feedback is a touch distant. There's great grip from the PZeros, but precious little roar – the in-cabin average of 69.8dB says it all – while the ride is only ever well controlled and even, never harsh. Towing's on the agenda too (1800kg braked).
Regen and braking
Braking is regenerative so there's a mix of things happening at the pedal. On downhill runs and pulling to a halt you can use the B transmission mode which enhances regenerative braking mildly. It's nothing like as harsh as in most pure EVs because it doesn't have to be. We rather like how much it slows the car in urban running. You soon get to lift off at about the right time to draw to a halt at the next red light. But in terms of brake pedal modulation, it's sometimes tricky knowing exactly how much pressure you must bring to bear. This is less of an issue in rural running.
The Recharge PHEV has the same basic specification as the T5 R-Design, plus a few added things, like H-K premium sounds, a panoramic sunroof with sunblind, comfort seats in leather and a Recharge badge on the powered tailgate. Don't want to spend six figures on a pure EV but would like a low-carbon footprint?
Don't want the hassle of long waits while recharging mid-journey? The XC40 Recharge PHEV is (well) made for people like you.
| | |
| --- | --- |
| Model | Volvo XC40 Recharge PHEV |
| Price | $84,900 |
| Engine | 1477cc, IL3, T/DI, 132kW/265Nm |
| Drivetrain | 7-speed twin-clutch, front-wheel drive |
| Fuel Use | 2.2L/100km |
| C02 Output | 50g/km |
| 0-100km/h | 7.49sec |
| Weight | 1815kg |