Bigger is better, at least in America. How does this US-oriented range-topping Lexus LX500d SUV fare here?
"It takes a bit of getting used to but I really like driving this thing in town". That's a Lexus guy talking, not me. I was incredulous – this Lexus LX 500d is 5.1m long and 2m wide with a 12.8m turning circle. Sounds like parking hell to me. And you dare not graunch those 22-inch alloys either, the biggest fitted to any Lexus to date. However, once you get used to its dimensions, it is almost pleasant to helm round town, so long as you're not trying to reshape narrow backstreet thoroughfares. For you're high enough up to see over everything and this has a massive glasshouse. In fact everything about it is massive. It weighs in at 2.6 tonnes, slightly less than before because it's out with the 4.5-litre V8 turbodiesel and in with a more diminutive 3.3 V6, also a twin turbo design.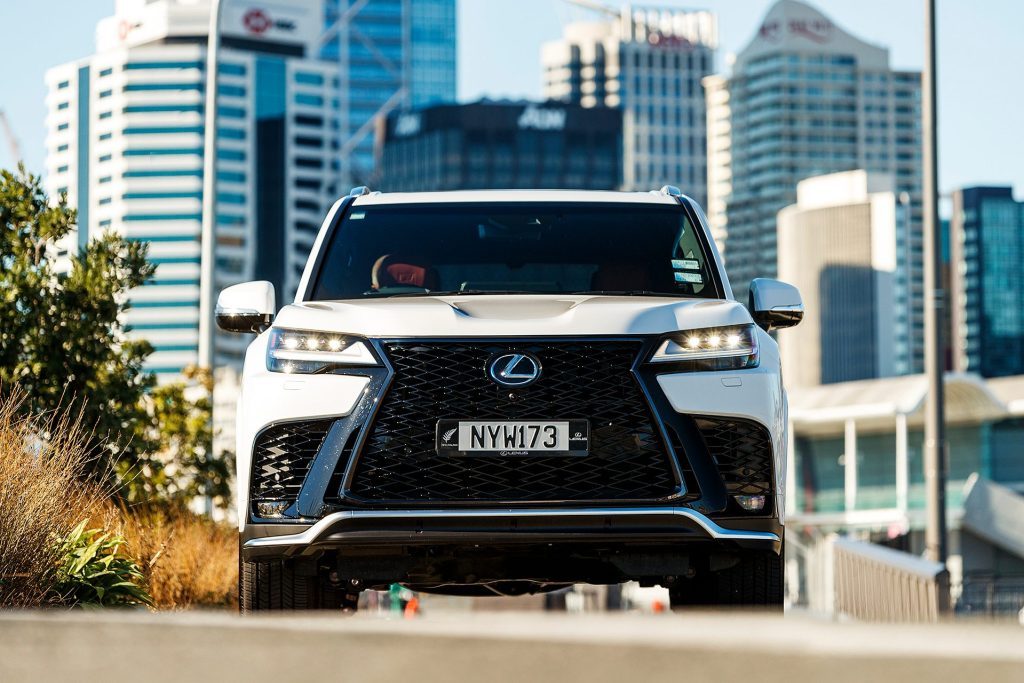 And wouldn't you know it – more power from the smaller more modern unit. There are four more cogs in the automatic trans too, now out to 10 speeds for serious slurring. Lexus reckons that with the extra power and torque (up 27kW and 50Nm to 227kW and 700Nm, from 1600-2600rpm), it will make it to 100km/h in 8sec, down from the former's 8.6sec. And that's the case, not that it's especially quick to overtake, requiring 5.5seconds to ramp up from 80-120, or 160m. Best to leave a decent amount of room on the wrong side then, and if in doubt, don't pull out.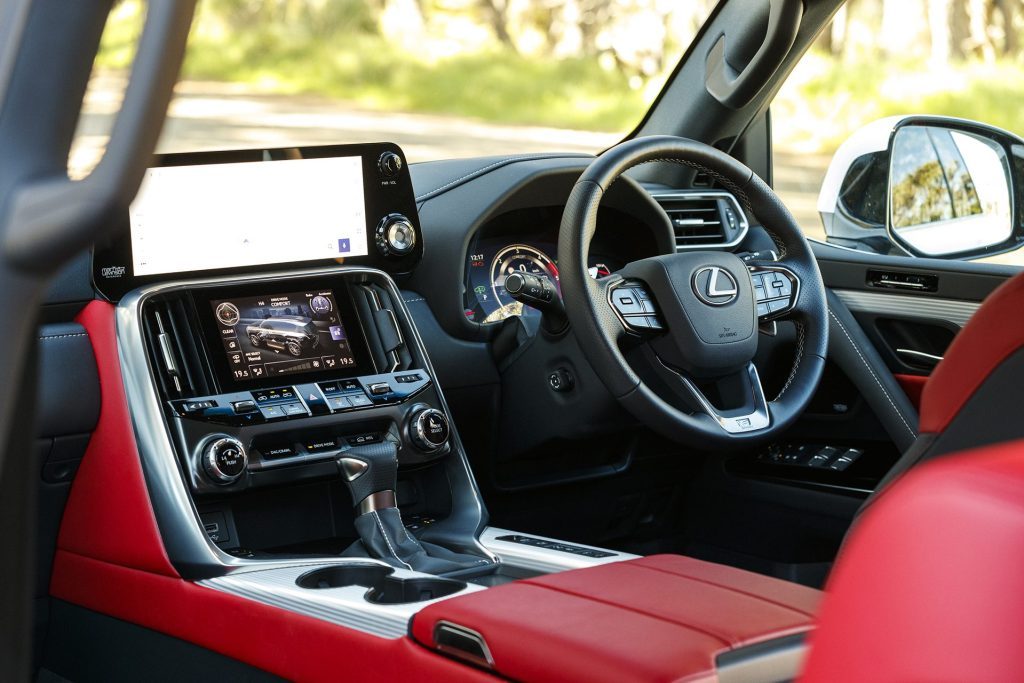 Despite the smaller displacement engine mean fuel use is a claimed 10.2L/100km (CO2 of 268g/km), up from 9.5 quoted for the former 4.5L V8 TT. That's because this is a WLTP 'real world' figure. While single figure averages are possible, you need to be in the non-Sports modes, on the flat and with a light right foot.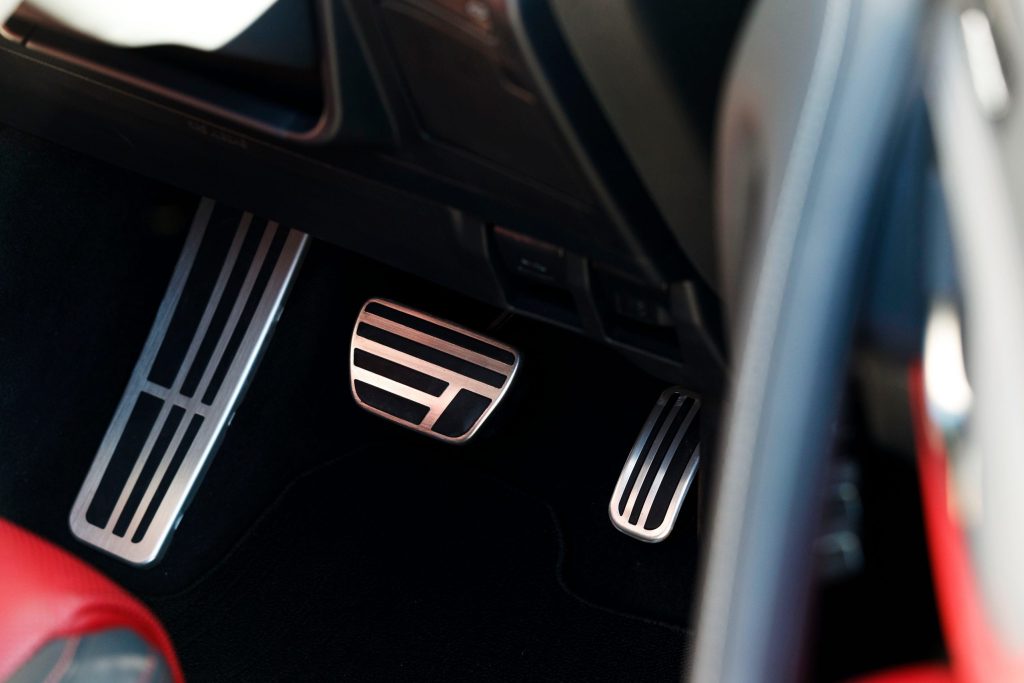 This is a close relative to the LandCruiser 300 VX Limited we drove earlier in the year. It won't be quite as off-road capable, ground clearance being less (200 vs 235mm). We didn't go off road to speak of but then who will with this luxury SUV? The sheer size makes it a bit imposing when the tracks are lined with shrubbery ready to sully that beautiful paint finish.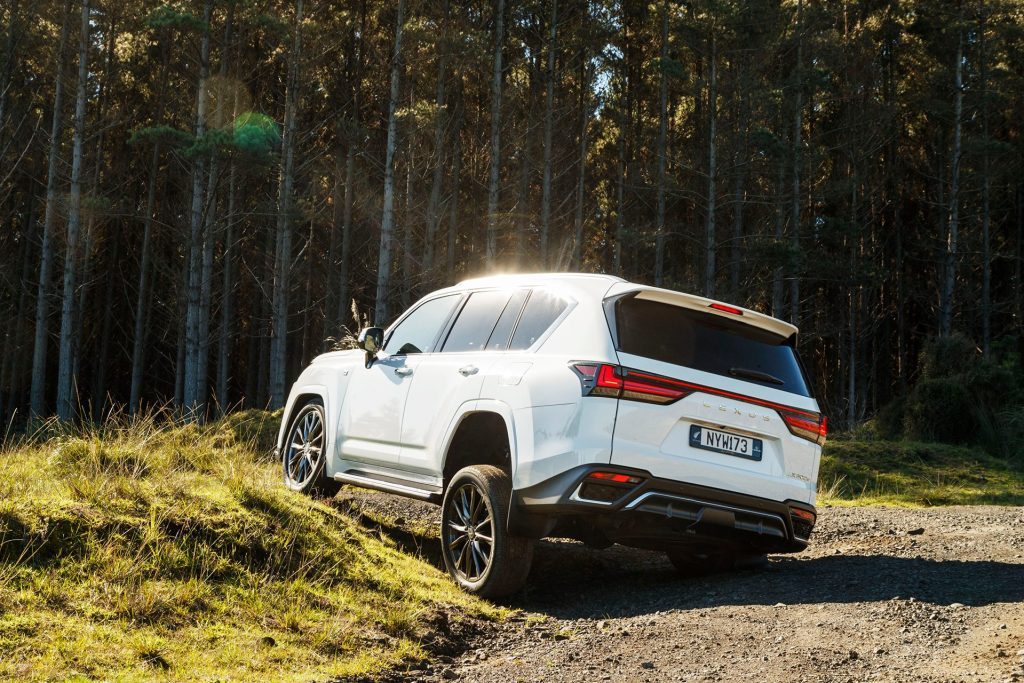 To behold this is rather gorgeous inside, more brutalist on the exterior. Sure, the 22s are flash but on something this big and with this much overhang each end they don't really ping. If you want the biggest spindle grille ever made though, buy this, finished in gloss black to match the fuel it imbibes.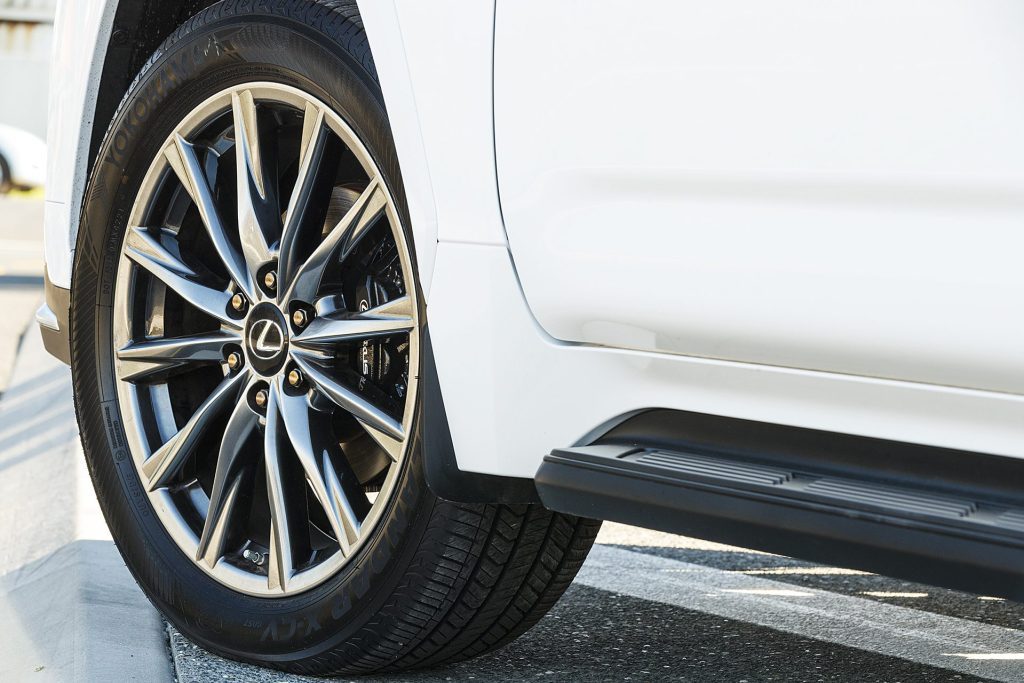 We rather like the sculpted oblong shape in the lower edge of the doors on either side and the look from the rear is imposing. Side on, you notice the squared off wheel arch flares, and use of chrome highlighting. Peering out over the expansive front end, there's the same inverted bonnet scoop on this as on the Cruiser 300.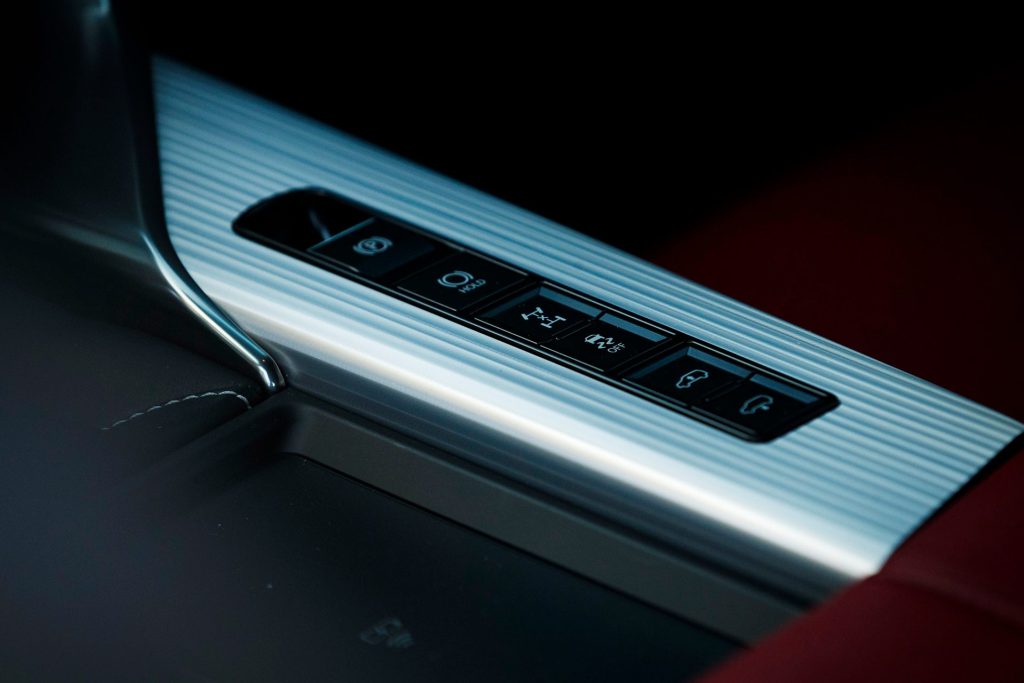 Inside this is more upmarket than the LC, the central screen and instruments flasher, and with fancy two-tone red and black leather trim. There's rather less legroom in the rear than you might imagine for a vehicle of this size but in the luggage bay, accessed by a powered fifth door, there's almost enough room to party. It's a colossal space, over 1100L before split folding.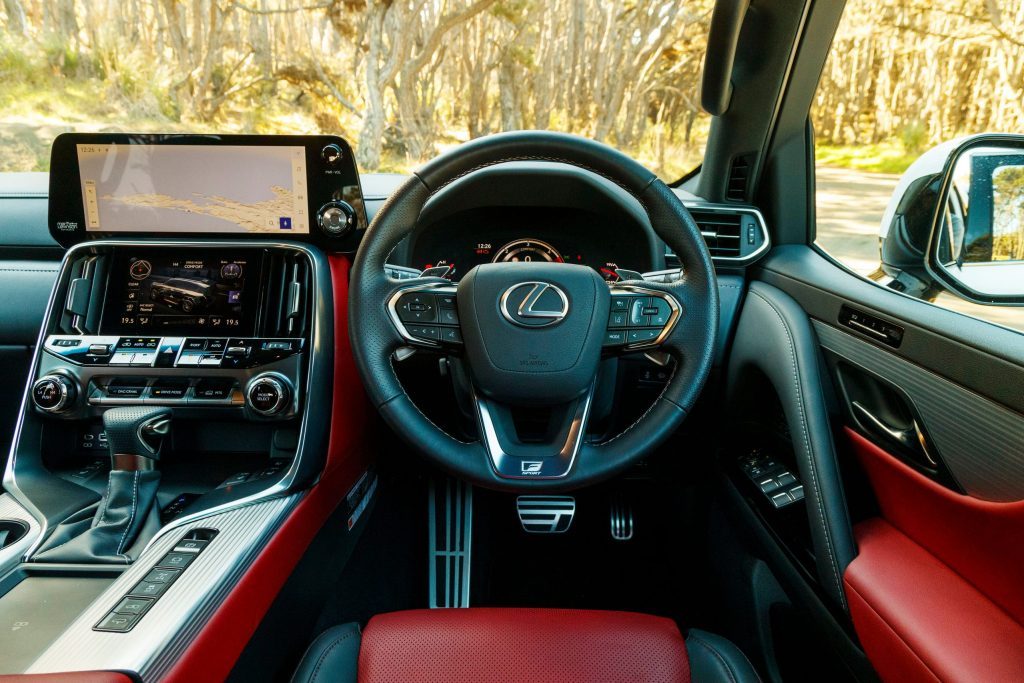 Buy the Limited, which is no different in price to this, and you get a couple of extra seats but sacrifice some luggage space. Split folding is rather easy in this, the rear seats rolling and tumbling up against the fronts. We fitted an e-bike in the back, the front wheel still attached.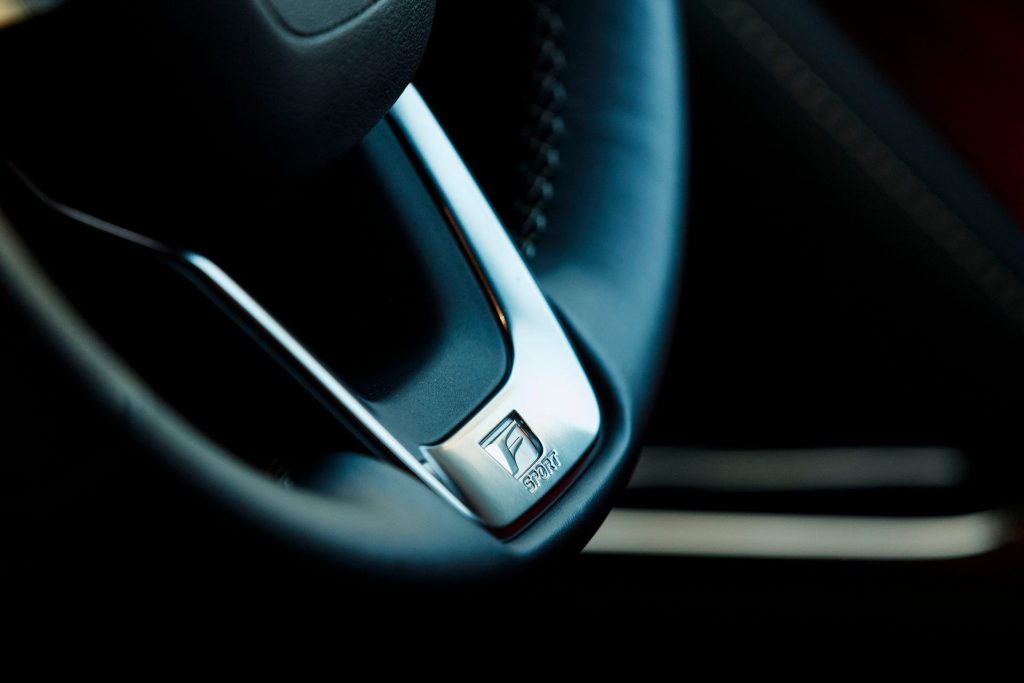 This particular model is the F Sport version, the first in an LX to date. The F Sport gets a Limited Slip Differential and front and rear performance dampers. It has a variable ride height system that's hydraulic rather than air operated. We noticed on particularly rough and corrugated metal roads that you need to slow somewhat in Comfort mode to keep things wafting along. Back on tarmac it's the Normal mode that seems the optimum setting; sure it's more relaxing in Comfort but body control isn't as good. Sports and Sports+ modes are available too, should the urge take you but it won't; the handling is shy of sports inspiring, and the ride less wafty so it was Normal mode we kept returning to. There are paddles to go with the Sport settings and should you push the limits or overdo things torque vectoring by brake will steady the ship. A Sports+ mode might be somewhat ironic, especially given this takes a bit of stopping (nothing better than 39m from 100km/h). Occasionally you need to press down harder than expected to rein things in. That's worth remembering if you're towing something around the maximum braked capacity of 3500kg.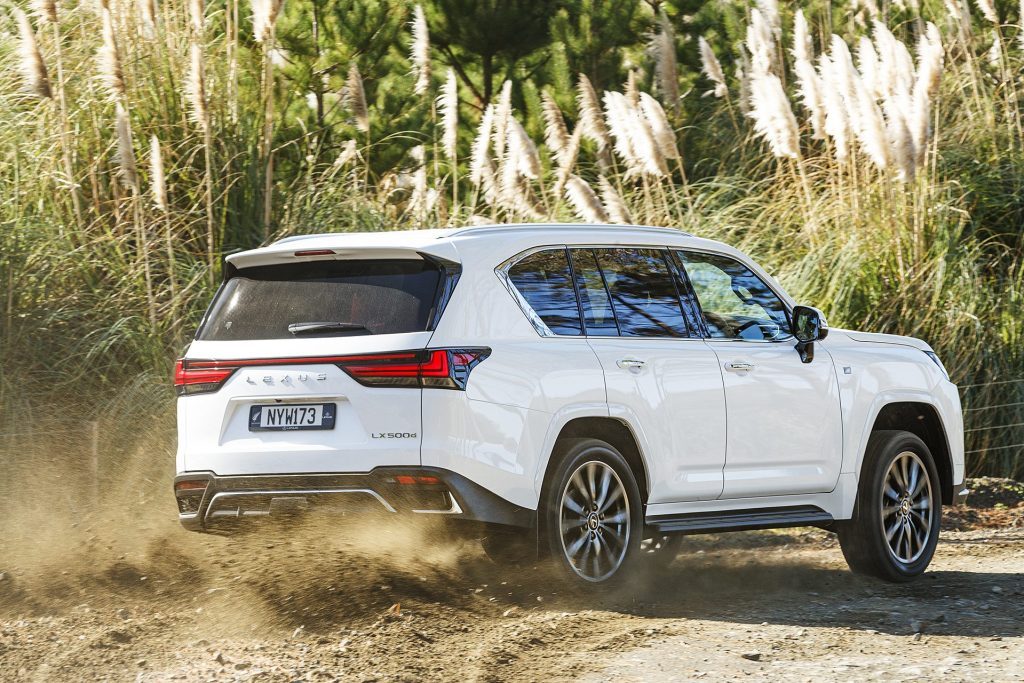 On gravel, this can be fun, ESC and TC dialed out, though some care is needed as you don't really want to be in control of a runaway Jumbo. Back on the black stuff, it's luxury all the way, the 10-speed easing along in 9th at 100km/h, not quite ready for top gear but it's only doing around 1200rpm at that point anyway. Talk about hushed too, SPLs scarcely tickling our dB meter. It's reading in the fifties on the motorway, mid 60s on chipseal, as quiet as a luxo EV.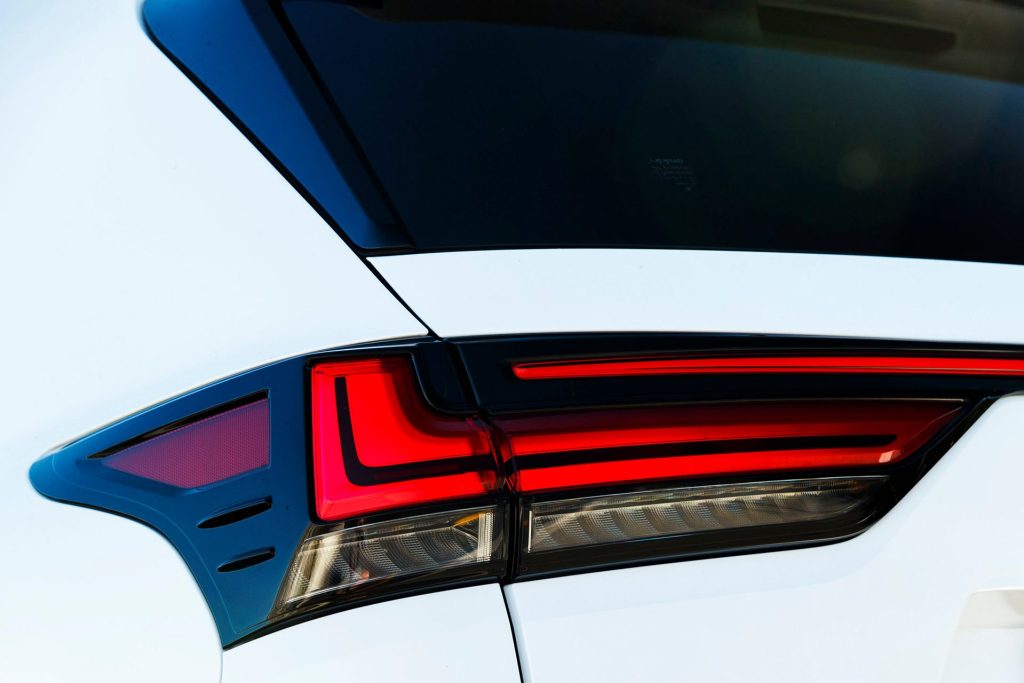 As Lexus points out in the blurb "passenger comfort is key" and hasn't it always been thus for top-shelf Lexus models? Front seats and outer second row seats have heaters and ventilation. There's 14-way power adjustment with lumbar support for the driver, while the front passenger fares almost as well.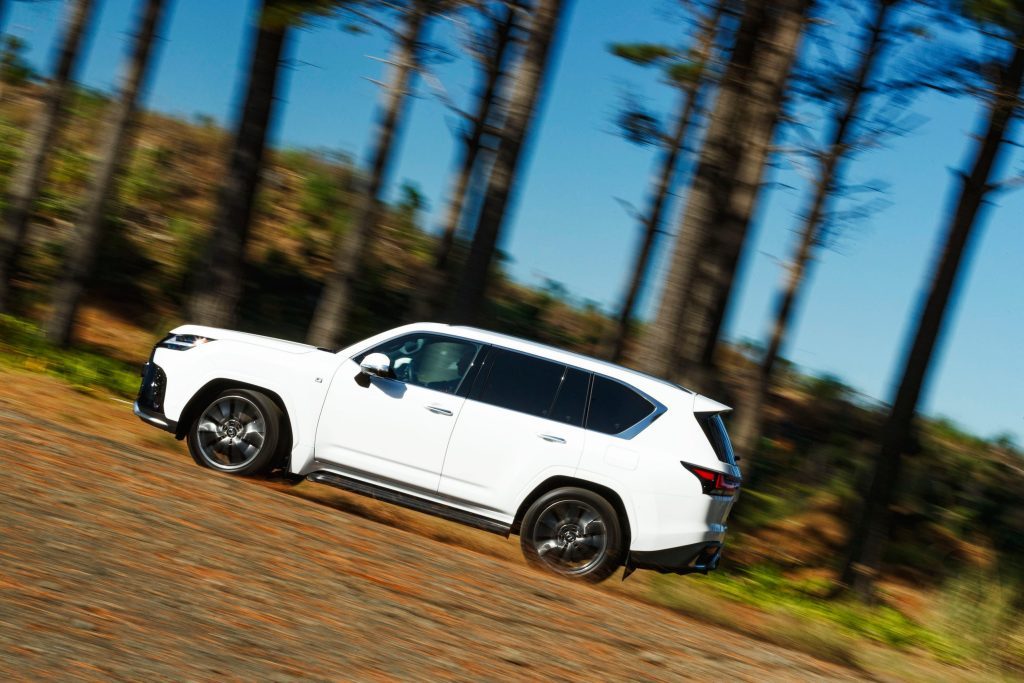 If you like to replace the sounds of silence with song or symphony, the 25-speaker Mark Levinson Audio system is a brilliant partner, while those with any type of smartphone will be happy here, especially with four USB charge ports. There's also a Qi replenisher, and two 12V sockets and one 220V outlet.
The F Sport comes with a sportier steering wheel and shift lever than the Limited, scuff plates, aluminium pedals, and front seats with firmer bolsters. You can expect every safety item available, including 10 airbags. The pre-collision system is uprated while Emergency Steering Assist and Intersection Turn Assist are new. Active cruise now also slows you for bends. Lane keeping (quashable) and Road Sign Assist are handy, the latter helping to avoid run-ins with the law. The large head-up display is useful in this regard too. For security purposes, there's a new fingerprint verification system, though this can be overridden.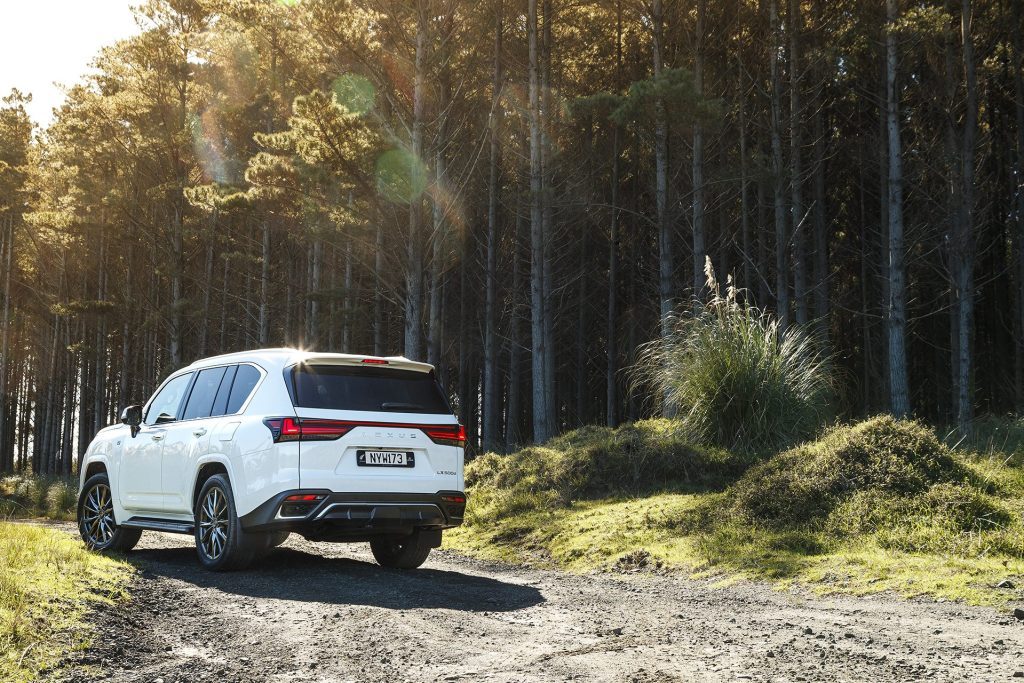 There are all sorts of off-road aids too, including Multi-Terrain Select. Just choose whatever mode seems appropriate for the terrain ahead and the LX does the rest. There's even a Crawl mode for more terrifying conditions. The driver just has to steer and hope.
Choose between the two available models according to needs, five seats or seven, but they both cost the same at $175,900. There's a clean car fee of $4715 atop of that. If it all seems a bit rich, there's always the mechanically similar LandCruiser 300, which is slightly more capable off road and just about as slick. The only real issue is securing either one. The first shipment of LX 500s went quickly and henceforth customers can expect a wait time of over a year before delivery. Such is the new normal.
Model
Lexus LX 500d F Sport
Price
$175,900
Clean Car Discount
Fee + $4,715
Engine
3346cc, V6, TDI
Power/Torque
227kW/700Nm
Drivetrain
10-speed auto, AWD
Fuel Use
10.2L/100km
C02 Output
268g/km
0-100km/h
7.93sec
80-120km/h
5.51sec (155.8m)
100-0km/h
39.07m
Stability systems
ABS, ESP, TV
Safety
AEB, ACC, BSM, LDW,
RCTA, ALK, AHB
Luggage Capacity
1100-1960L
Tow rating
750kg (3500kg braked)
Service intervals
12 months/15,000km
Scheduled servicing
4 years/unlimited km
Warranty
4 years/unlimited km
ANCAP rating
not yet rated
Weight
2600kg (claimed)
You may also like…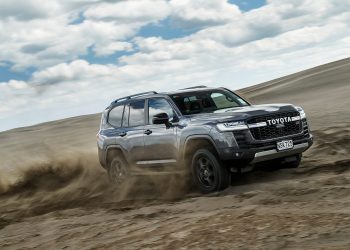 Land Cruiser fans are loyal so there's often a line of return customers ready to trade up to the new...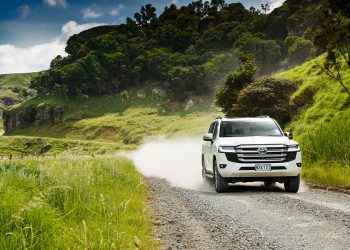 There's Meta and then there's Mega, like this beast of burden, Toyota's latest Land Cruiser 300. We saddle up for...