While it may not be all new, the latest Suzuki S-Cross sures looks a heap better. Suzuki likes to call it 'astutely engineered', a euphemism for what is a major facelift, but the 2022 S-Cross brings more style, added safety tech, updated infotainment and a better standard fit out this time around, all with the usual Suzuki value proposition.
Even Suzuki NZ admits the old model's styling didn't quite hit the mark, and so the new version adopts more of an SUV-like look with an upright front end. It's been styled to appear taller and wider than the old model, though dimensionally it's similar, still around 4.3m long while the wheelbase is unchanged at 2600mm. It's therefore larger than the Vitara, and the company's new 'flagship model'. There's the usual black wheel arch, skid plates and thankfully much less chrome trim.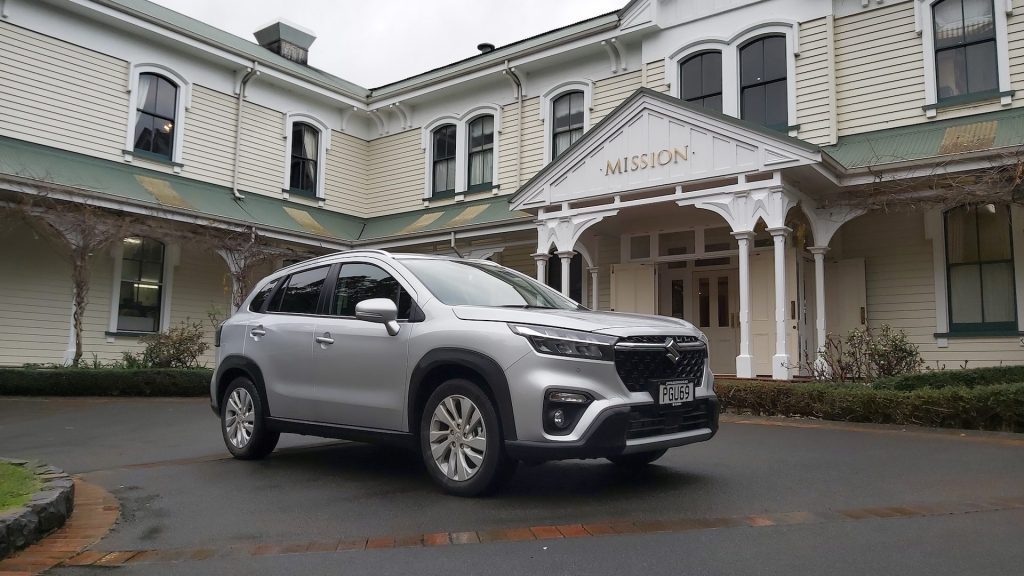 There are two grades, JX and JLX, both utilising an unchanged 103kW/220Nm 1.4 turbo hooked to a six-speed auto. While the JX is 2WD only, the JLX can be had with front- or all-wheel drive. Both models are fee neutral under the CCD programme with the 2WD rated at 6.6L/100km and the AWD at 6.9L/100km. Designed in Japan but made in Hungary, the S-Cross is a Euro-specific model, and so it's inevitable there will be a hybrid version at some point, but as to when is the question.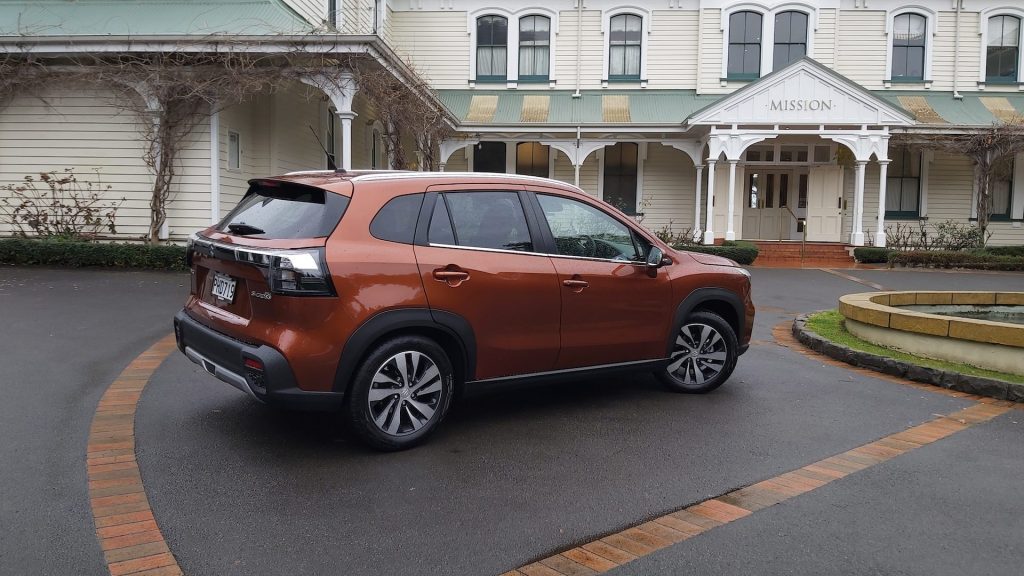 The 'AllGrip' AWD model has selectable driving modes with the on-demand Auto setting the default (which prioritises fuel economy). There's also Sport (improves engine response and sends a bit more drive to the rears), Snow (maximises traction on slippery surfaces by altering the ESP settings and adding yet more drive to the rears) and a Lock mode is used to help unstick a stuck S-Cross by splitting the torque between the front and rear axles.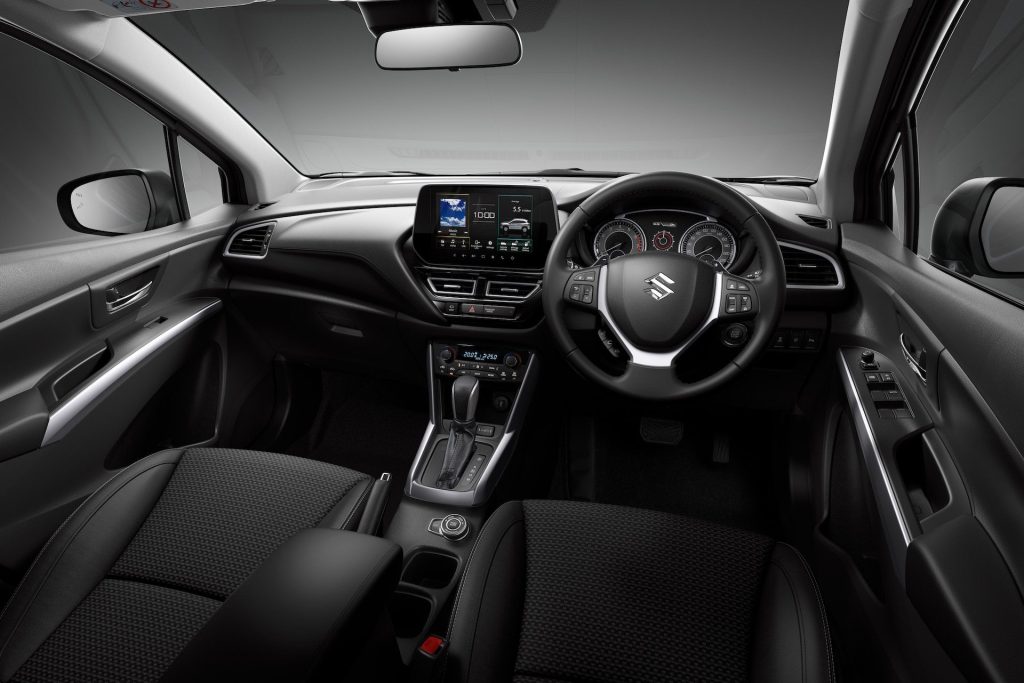 The S-Cross now gets more stuff onboard, something you can afford when the majority of the mechanicals and chassis carry over. So expect dual zone A/C on all models, a leather wrapped wheel, auto lights and wipers and a smart key. The S-Cross receives a thorough update in the safety stakes with radar and camera hardware enabling active cruise with stop and go functionality, auto braking, blind spot monitoring, rear cross traffic alert and lane departure. The JLX model gets a 360 degree camera, a first for a Suzuki.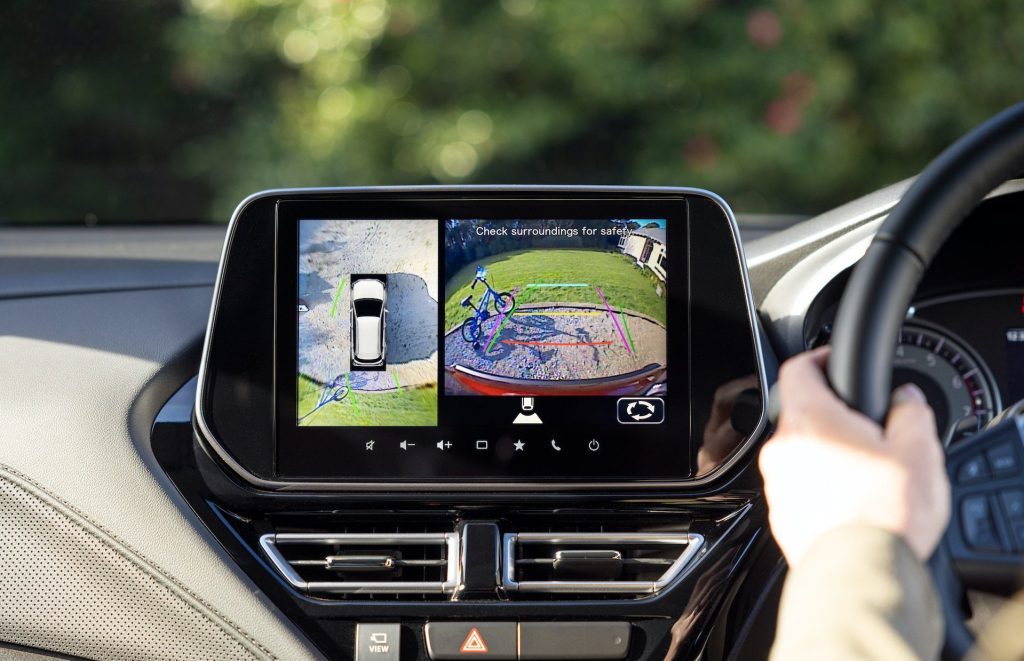 S-Cross also debuts a new touchscreen infotainment system for the brand, the JLX with a nine-inch screen complete with Android Auto, wireless Apple CarPlay, voice recognition and sat nav. There's a seven-inch jobbie in the JX with fewer features, though CarPlay and Android Auto are included. There are now seven air bags, and two Isofix and three tether points in the rear. Both models get seat heaters, the JLX with a leather-accented pew. There's a good amount of rear leg room, the boot is well formed with 440L of space on offer and the braked tow rating is 1200kg.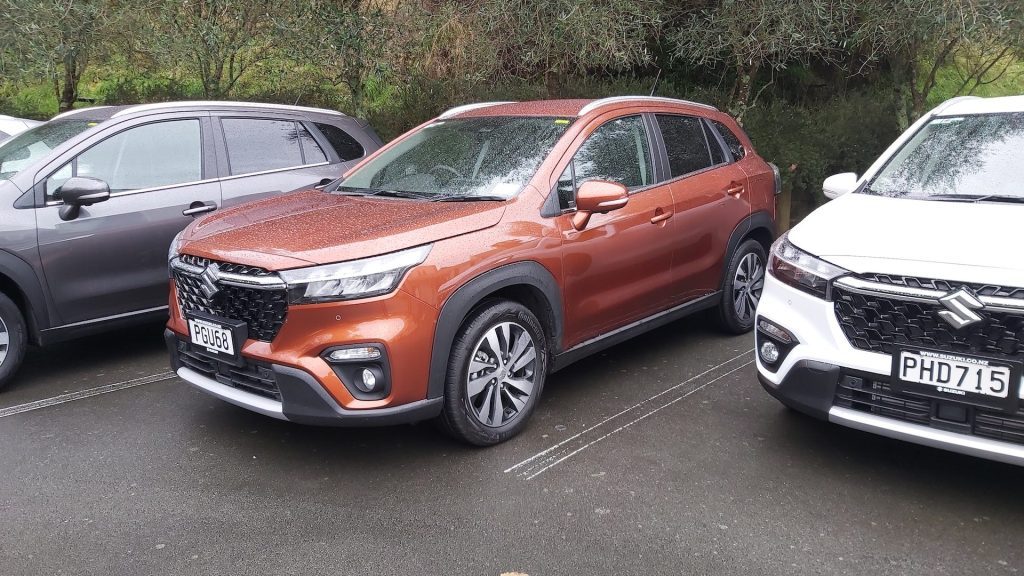 The ride quality is okay given the torsion beam rear suspension and there's plenty of ground clearance for what the average buyer will likely get up to. S-Cross attributes such as ease of entry and good all round outward vision remain. The steering is super light in action and much of the sensation has been removed from its operation; it's vague at best. The Booster Jet 1.4 has its usual easy going torque from right down low, and kicks on when given a bootful. The auto is a relaxed operator, and only a little more lively when you click into Sport mode. The promised economy should be please buyers, but the 1.4 does require 95 octane.
The JX retails for $35,990, the JLX is three grand more and the AWD version is $40,990. The first shipment is due mid August and Suzuki says it has a good initial supply.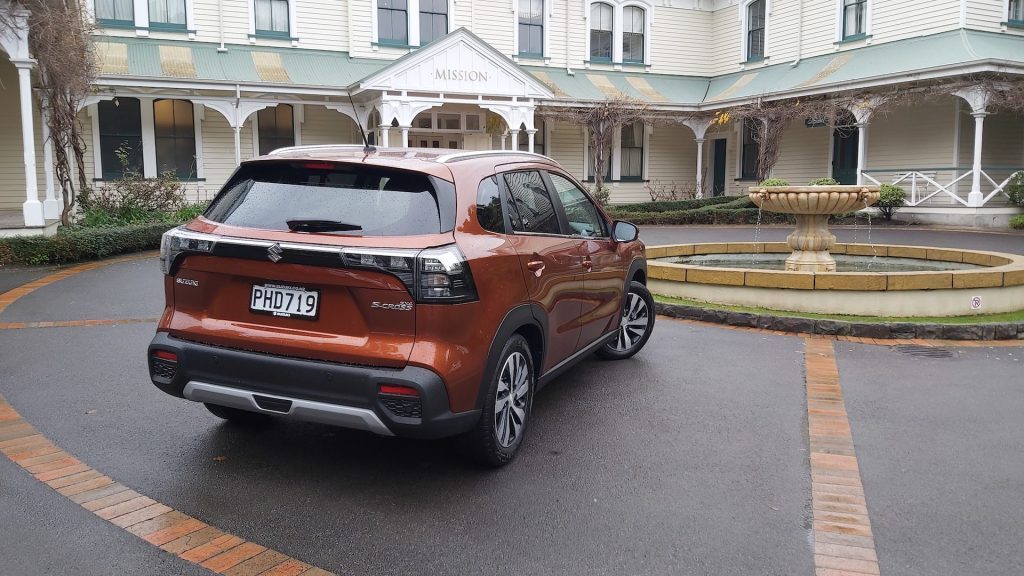 Like most car brands however, Suzuki has been experiencing supply issues. Globally, the carmaker has had its share of the usual shortages of labour and materials while some suppliers have gone out of business. Despite this, Suzuki NZ had a record year for sales last year (7853 units). They have had a challenging 2022 so far with constant production constraints and specification changes to go with shipping delays. A lack of audio units for instance has seen some models being retrofitted with aftermarket units here in NZ.
Despite the challenges however, they expect 2022 to be another record year. Swift is the best seller still with around 340 a month, but the hybrid model has been severely hampered by supply. The Jimmy is its second best seller, as Vitara supply has been erratic, and S-Cross has been out of the market for the past six months. While that's coming back into the fray, Suzuki NZ is losing the Baleno which will now only be made for markets in Africa and South America.