With the demise of the i3 and i8, BMW has released a couple of electric SUVs, the latest iX3 a single-motor, rear-drive offering.
For a while BMW led the electric charge with its i3 and the i8 and then Audi and Daimler came along with fully electric product of their own. Now BMW has dispensed with those early models and is going fully electric with all sorts of machinery, including the recently reviewed iX, the forthcoming i7 and this iX3, essentially an electric X3 to take on e-tron, EQC and I-Pace, all of which are more expensive.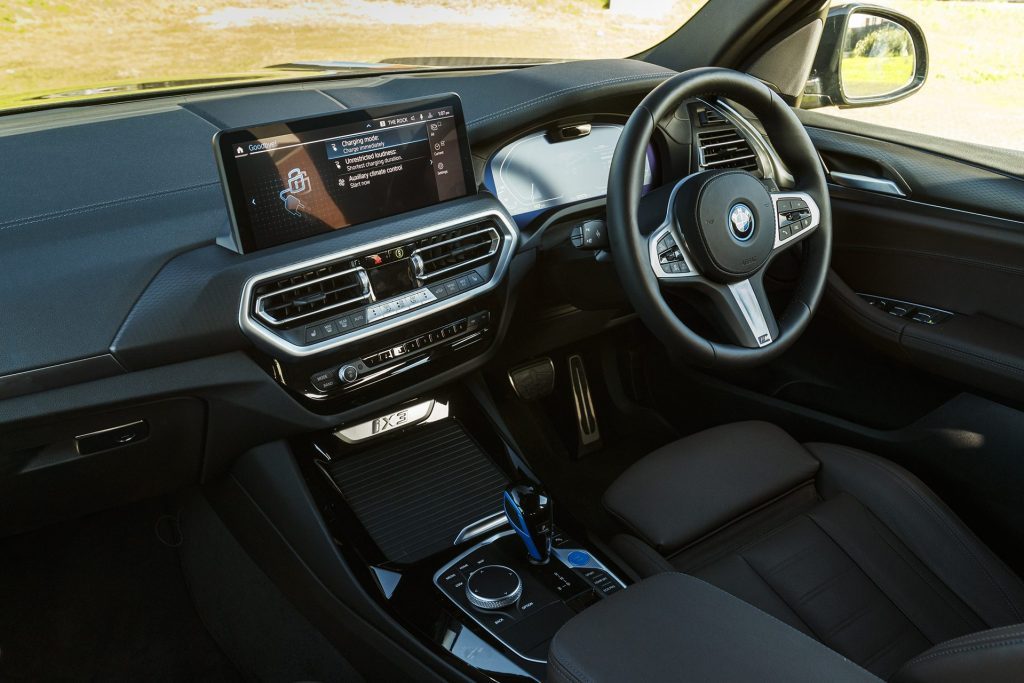 How come? It's built on the Cluster Architecture as are the other X3s so that saves money. It is also the first BMW model we get that is built in China. So more loot saved. And lastly, it has just one motor on the rear.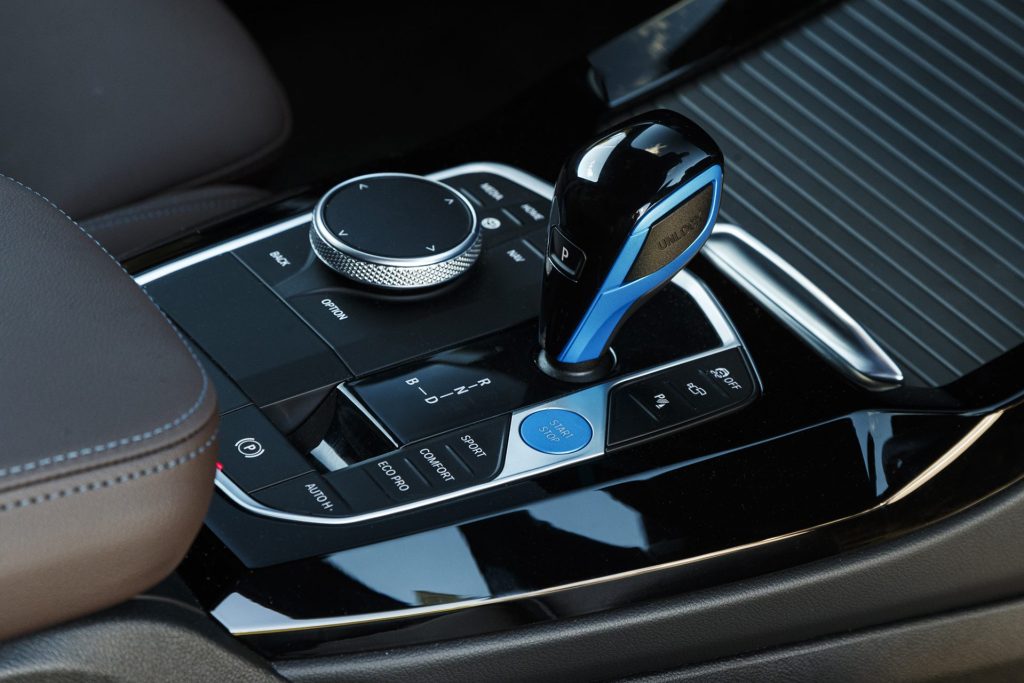 Overall weight is up on regular X3s because the 74kWh battery pack adds just over 500kg, taking the total to around 2200kg. BMW has mounted the motor in the rear axle and the battery pack rearward, for an interesting weight split.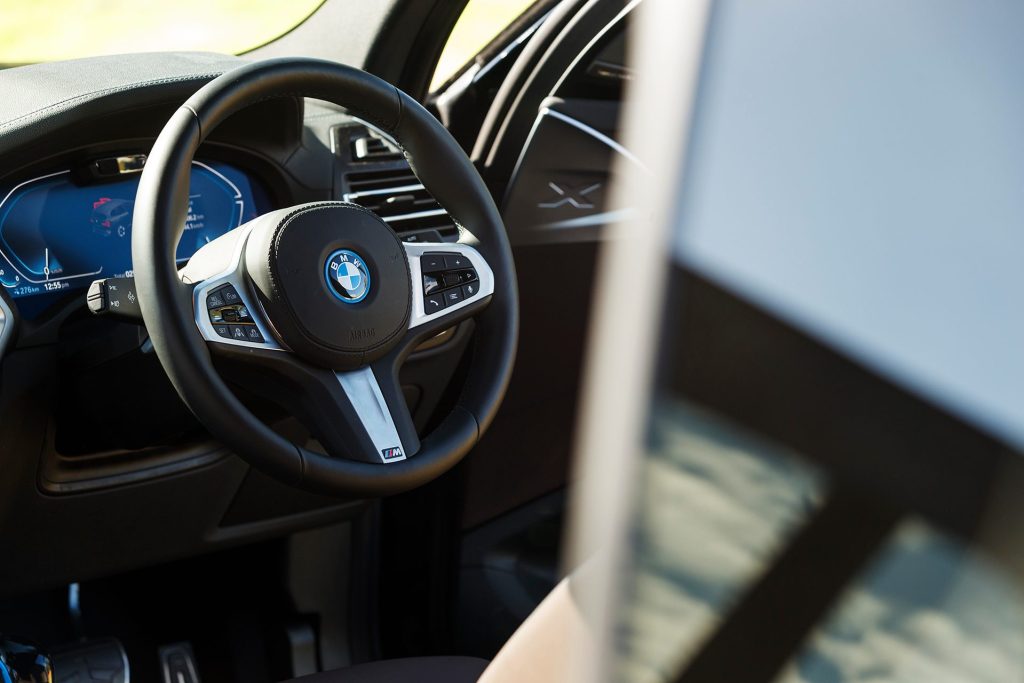 The fifth-generation eDrive system delivers 210kW and 400Nm of torque via a single-speed gearbox. It features a Performance Control differential, within which are three driving modes: Eco Pro, Comfort and Sport. On a constant throttle there's a clearly palpable lift in output as you cycle through from Eco Pro to Comfort to Sport settings. So if you feel as if you're running low on range, even shifting from Comfort to Eco Pro should add a bit more motoring. BMW reckons on 450-459km using the WLTP system but we never saw anything like that.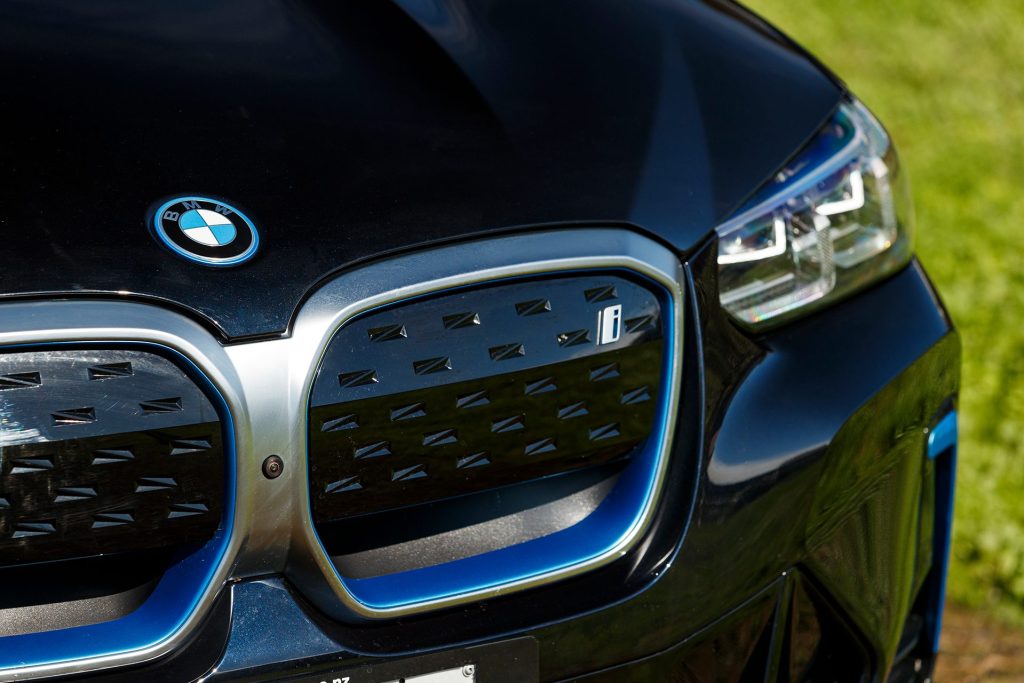 How far can the BMW iX3 drive on a charge?
That's because this is a tester and you can bank on it not having been nannied anywhere. At pick up it had a full tank, so to speak, but the DTE meter suggested 365km of range. It only got worse from there so soz to whoever had it next.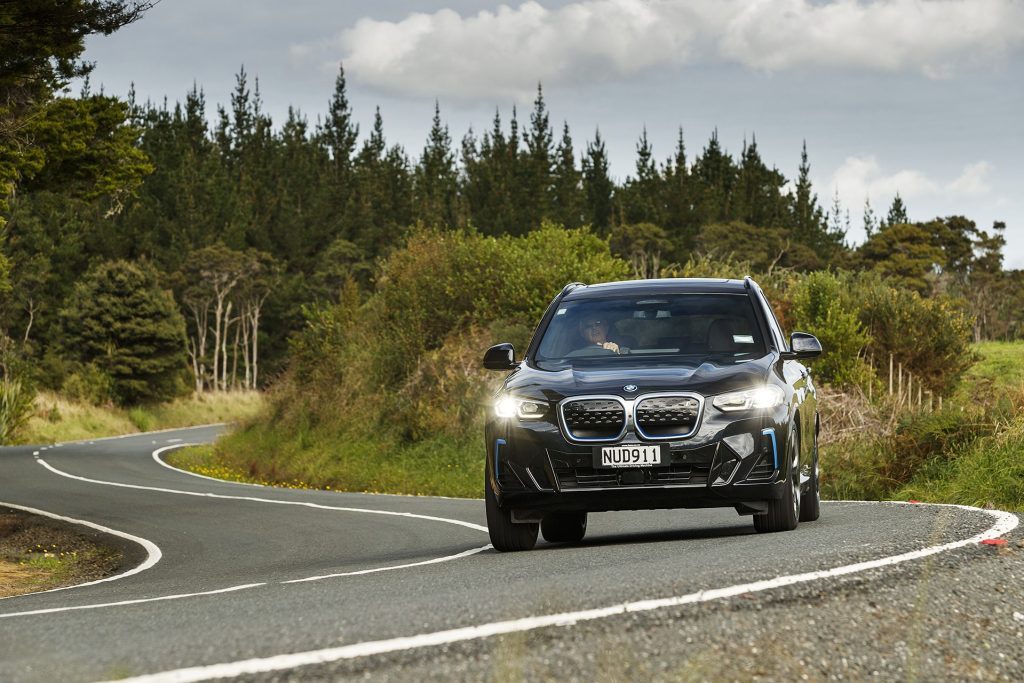 In our hands, the first trip it did was on the motorway where it was using around 19kWh/100km on the flat at 100km/h, right on claim, and then onto some back roads which eventually popped out near to Hampton Downs. At that point we had a little over 50 per cent of charge left, around 200km. By the time we'd reversed our earlier route there was 100km remaining. And after a crosstown jaunt, just 50km left. Had we done the same thing in an ICE -powered BMW X3, there'd have been around half a tank left over. And it would have taken about 5min to refuel.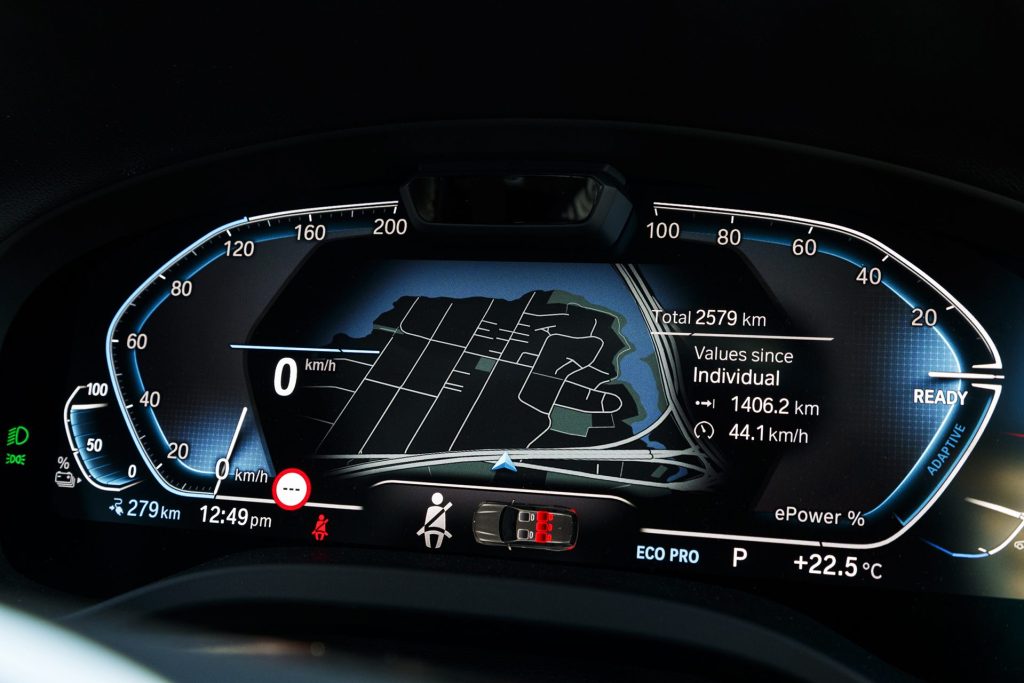 Try almost 50 hours for the iX3. In the back was an emergency charger and when plugged in the car suggested it would take 48 hours to hit 100 per cent. No really, two days of slow charging. Over 15 hours it climbed from roughly 15 to 50 per cent. The moral here is that if you're going battery electric, just spend the $2500 for a wall box install; that then takes 12 instead of 48 hours, though a three-phase 11kW charger needs only 8 hours for a full recharge.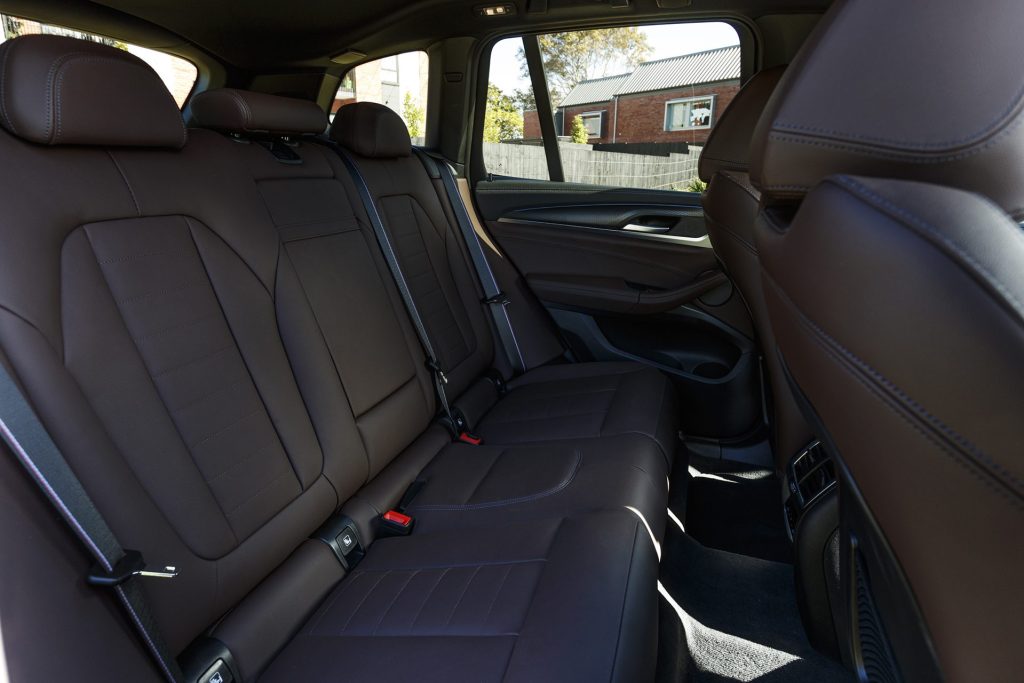 We resorted to one of Vector's 50kW cooking stations and in half an hour it rose from 50 to 85 per cent, with range out to 285km. So these big battery packs clearly don't respond to being tickled!
There remain refueling downsides. While charging infrastructure is growing, it isn't keeping up with booming EV sales.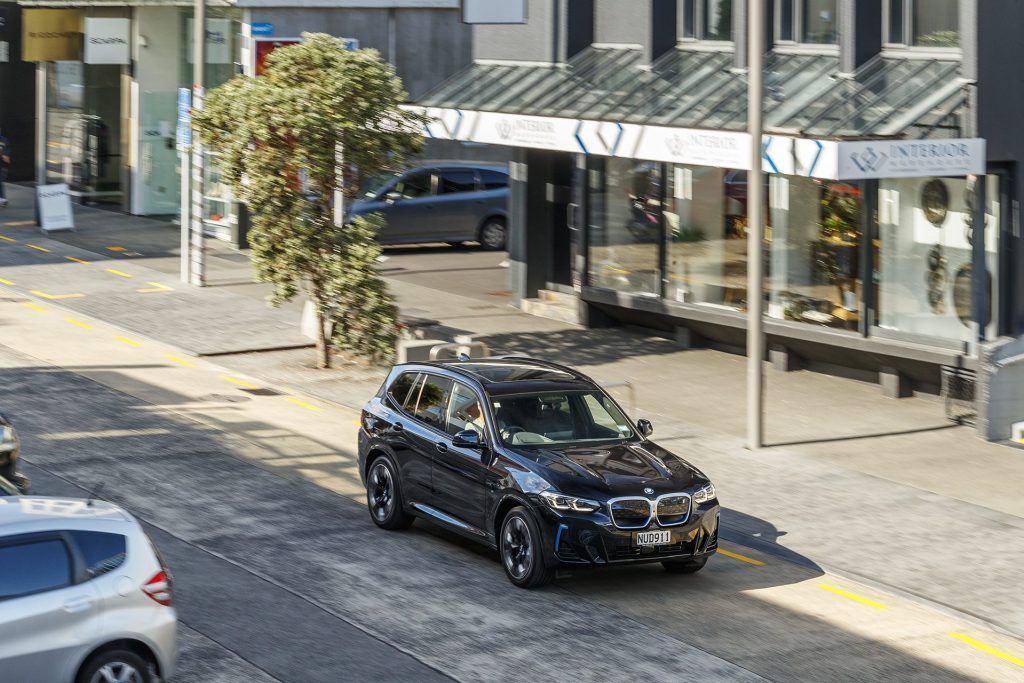 What's the BMW iX3 like on the inside?

There are electric advantages though, like helping to stave off catastrophic global warming because major polluters like China, Russia, and the US seem hell bent on avoiding spending money on the environment. They'd rather spend up on military hardware.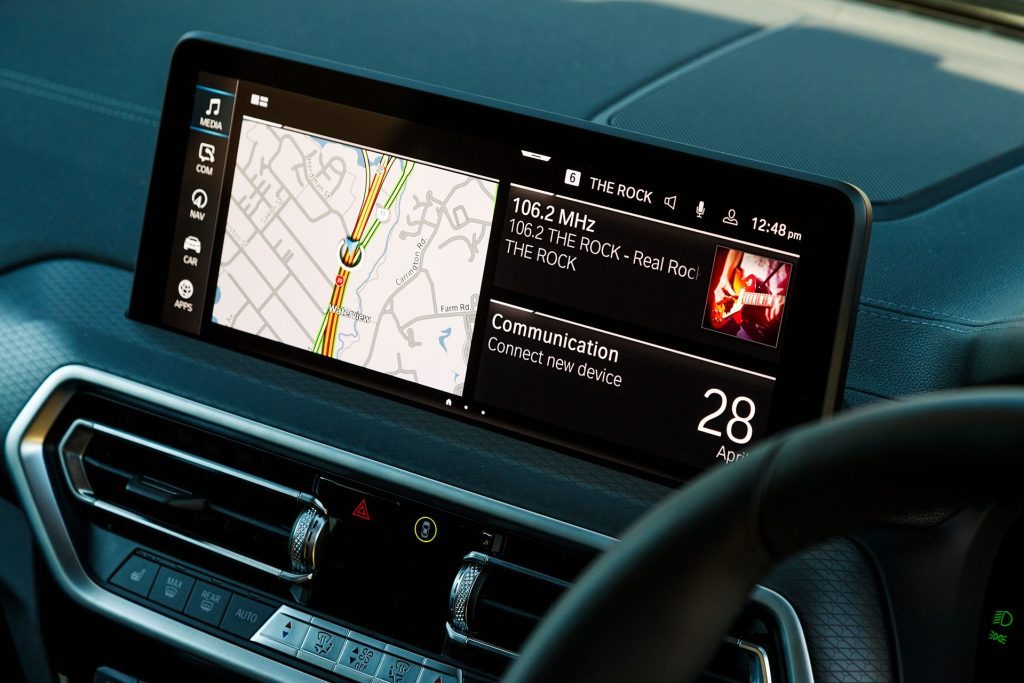 And electric powertrains suit luxury SUVs well, charging issues aside. They're just so doggone quiet and refined, even in Sport mode where the iX3 makes a bit more of a humming noise. It's not slow either, though you do need to exercise your right foot some in the lesser modes. We saw a best time to open road speeds of 6.6sec a couple of times, matched by an overtake of 4sec (117m). No lag either; in fact the snappy acceleration can sometimes surprise you, the (s)urge instantaneous.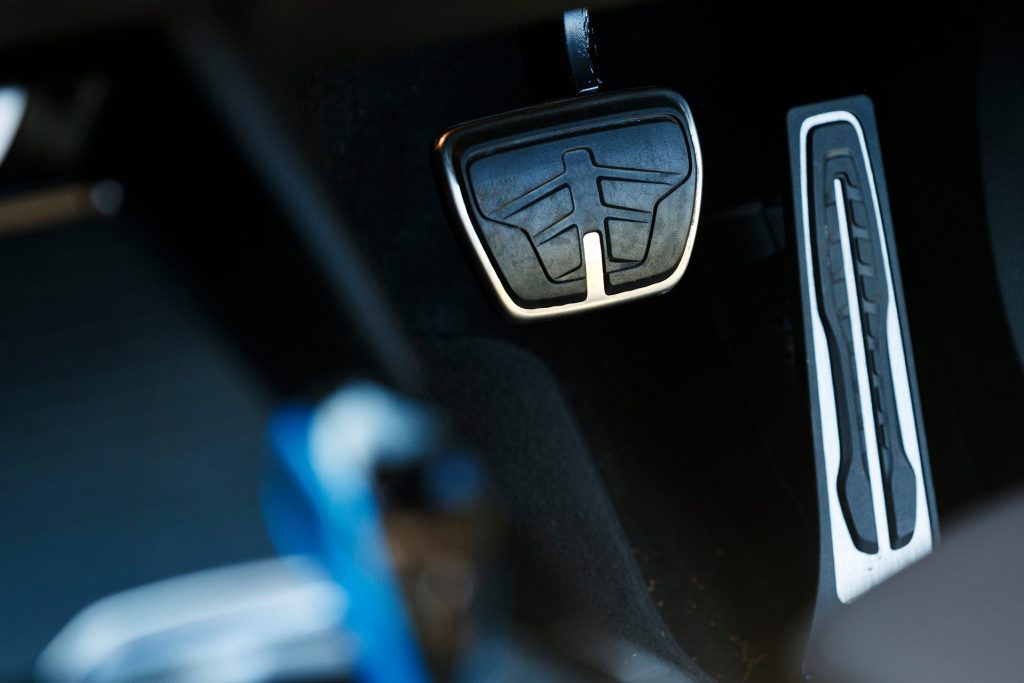 With so much rubber and a rather interesting rear-biased weight split of a claimed 43/57, braking is better than expected for such a substantial vehicle, in the 34m region. They're terrific stoppers, and have genuine pedal feel, without the artificiality that's so common in vehicles with regenerative braking.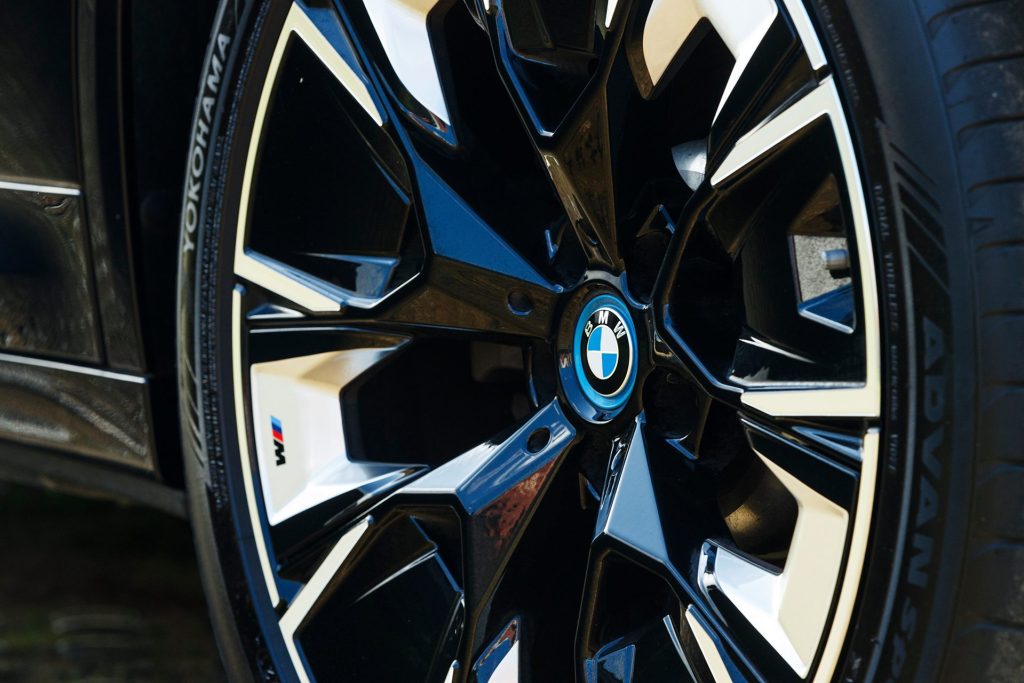 And this thrives on regen. BMW has made it easy too – a bit much speed into the corner and you just flick the lever left into the B position, whereupon it slows just so and flick it back once you're through the corner. Or you can leave it in B mode if you're in back and forth territory. Occasionally you might need to use the brakes but not that often. It's variable too, in some submenu, with four different levels.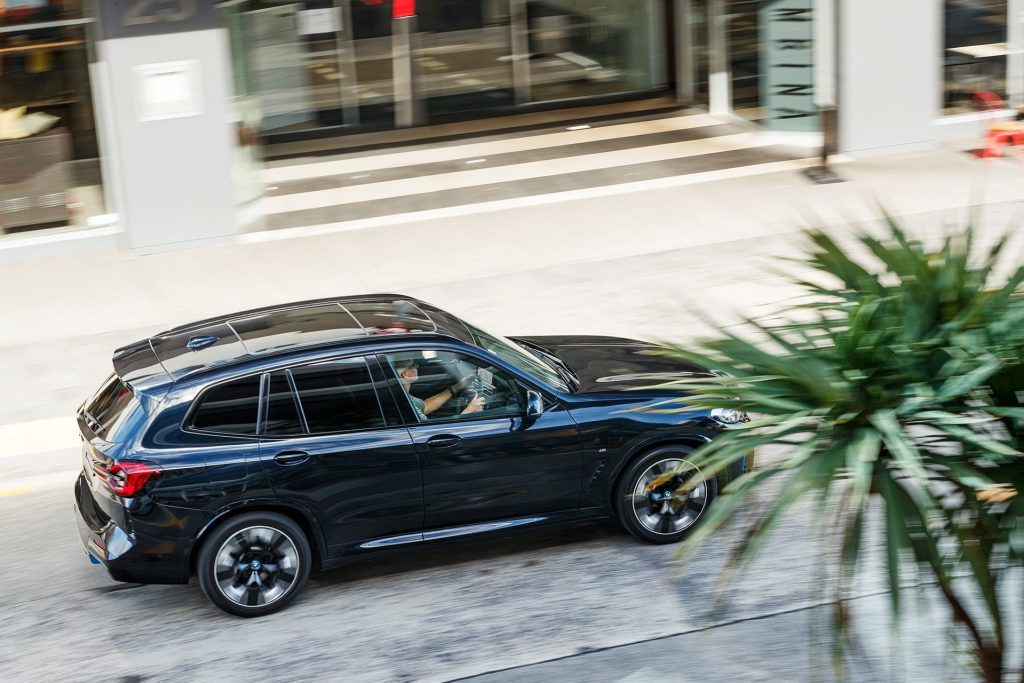 Moreover, the iX3 uses the B mode autonomously in a line of traffic, as if you'd set active cruise control. This will slow the vehicle using regenerative braking all by itself. It also alternates between coasting and regen use, according to what's ahead using GPS and cameras. All rather clever, what?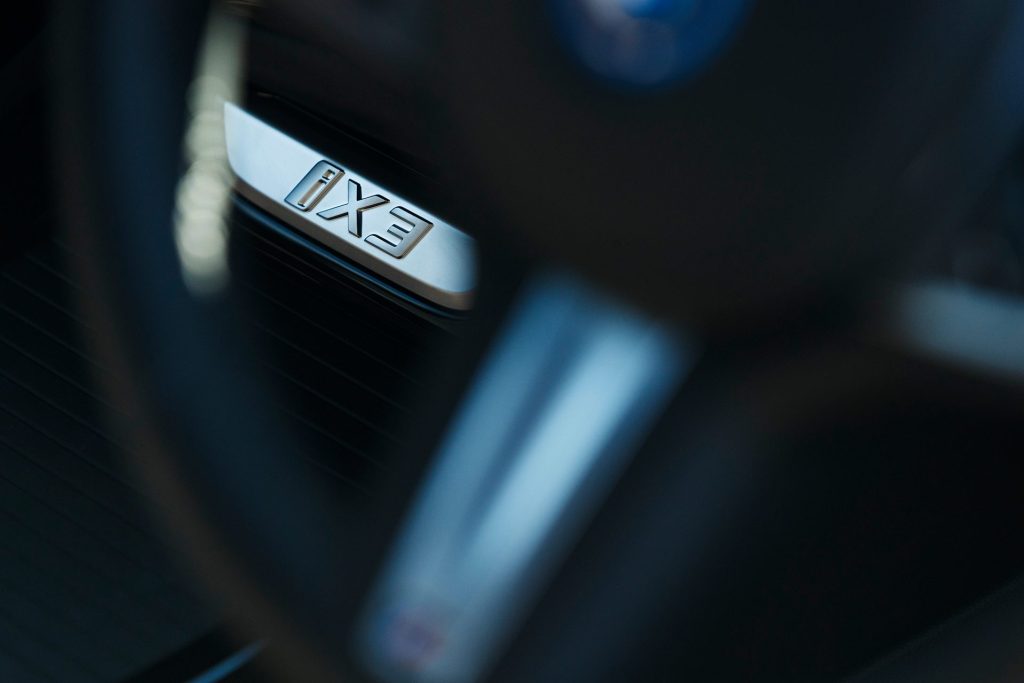 Not quite M ready

Given the weight split I was a little disappointed at how this handled the cut and thrust of country lanes. In Sport mode the steering heft and damping are both a bit overdone. Fortunately, there's another setting (Sport Individual) where you can dial up Sport for the motor and Comfort for everything else.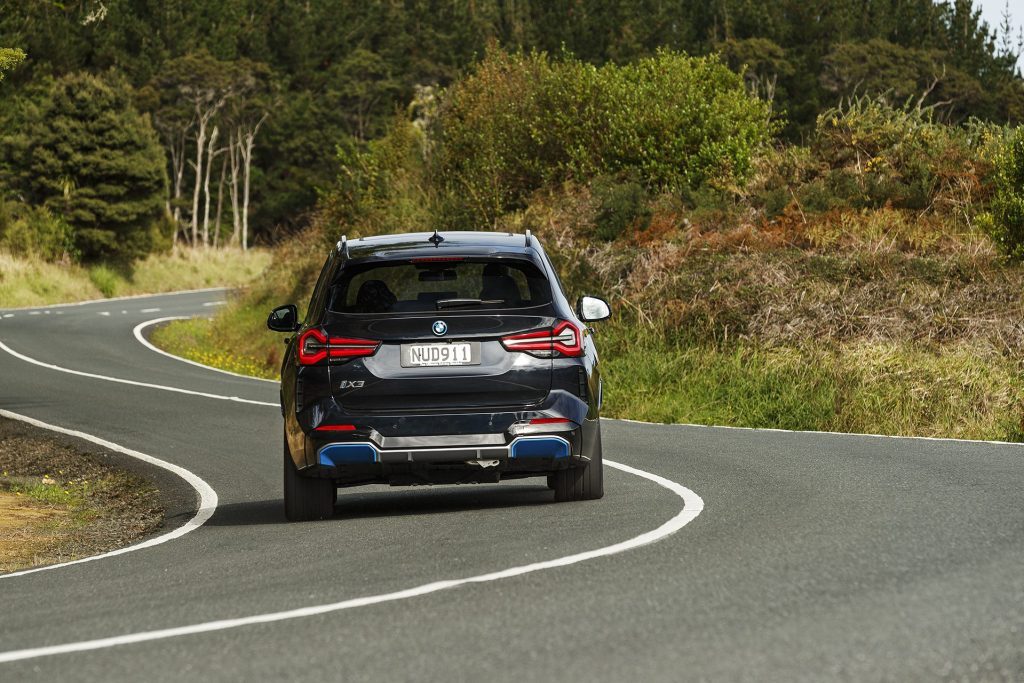 Or you can do what we imagine most owners will and just leave it in Comfort mode which BMW describes accurately as a 'balanced setting'. Just so. It still corners well and the ride isn't too busy either, nor is the steering overly heavy. Despite its weight, and SUV-ness, its relative lack of front end mass and drive makes it steer and turn in quickly, not that the helm is all that communicative. Backing off a bit, select Comfort mode and just enjoy its cornering accuracy and quiet demeanour. And try not to fixate on range. One disadvantage compared with the AWD competition is that this isn't rated to tow any more than 750kg.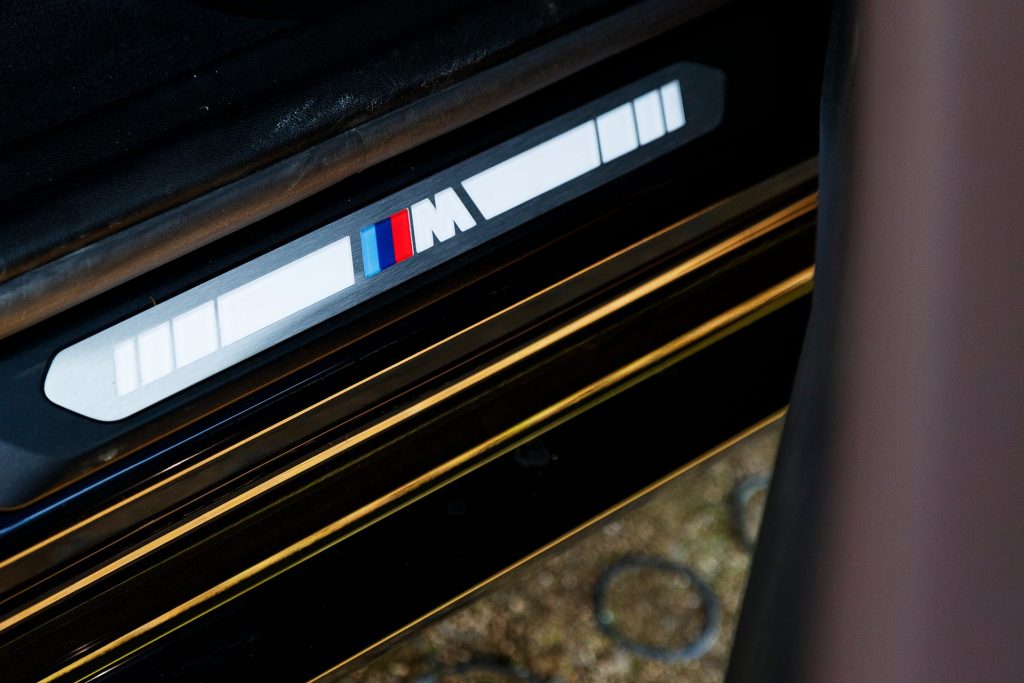 There's no frunk here either, despite rather a lot of space where the engine isn't. All it would have required is rerouting of a coolant pipe and some lining of the air space. Not that it's exactly gasping for luggage area anyway (510-1560L) but most other EVs make use of this free space. We can't think why BMW didn't. Perhaps the bean counters intervened.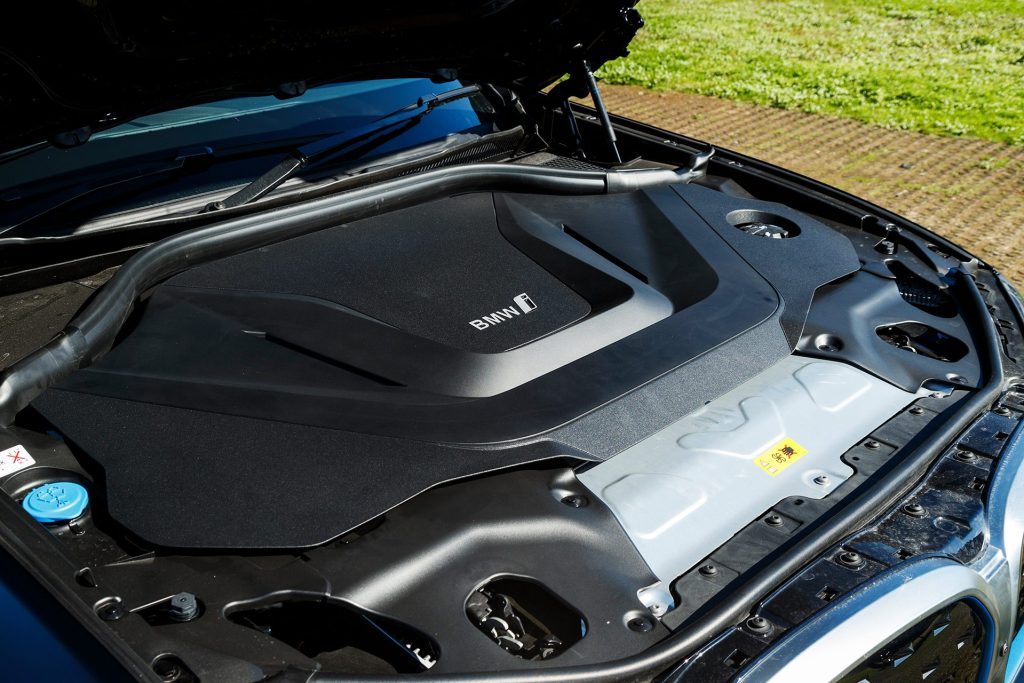 Unlocked and loaded

Because this is a luxo EV you do get rather a lot of clobber included as standard, right down to things like acoustic glass and a panoramic sunroof. Oh, and the auto-unlocking as you approach the vehicle. Priceless that. 'Impressive' spec includes the likes of aero-enhanced 20-inch wheels, Vernasca leather, head-up display, and an HK surround sound system. An M Sport package is part of the deal and includes adaptive LED headlights, enclosed BMW kidney grille, imitation rear diffuser and LED tail-light clusters. You expect things like wireless charging, seat heating, adaptive suspension, gesture control for sound (easier to use the remote button on the wheel), an AI assistant that's not useless, and a self parking system, handy in something this size.
Don't want to spend up large on new e-tron, I-Pace or EQC, which are all around $150k? This kicks off at $125k and offers about as much of everything which is food for thought.
Model
BMW iX3 Impressive
Price
$124,900
Clean Car Discount
Neutral $0
Motor
single, 210kW/400Nm
Battery
74.0kWh net
Range
460km (WLTP)
Drivetrain
single-speed auto, e-AWD
Energy Use
19.5kWh/100km
C02 Output
0g/km
0-100km/h
6.63sec
80-120km/h
3.92sec (115.7m)
100-0km/h
34.59m
Stability systems
ABS, ESP, TV
Safety
AEB, ACC, BSM, LDW,
RCTA, ALK, AHB
Luggage capacity
520-1560L
Tow rating
750kg
Service intervals
24 months, 30,000km
Warranty
5yrs, 100,000km
ANCAP rating
not yet rated
Weight
2260kg (claimed)