The Jaguar XJ6 wrote the rule book on sports luxury. It was head and shoulders above the rest when it arrived in the late sixties. Fittingly, it was the last car that the company founder had a hand in developing.
It might not be immediately apparent but 2022 marks 100 years of Jaguar. Even the lowliest of pub quiz teams will be able to tell you that the name Jaguar didn't appear on a car until 1935, attached to the S.S 2.5-litre Saloon. So what gives? A few years before, a company called Swallow Sidecars was formed in 1922 by two Williams, one with the surname Walmsley, the other Lyons. Yes, that William Lyons. As the company name suggests, it got its start making sidecars for motorcycles, and by 1926 had expanded into the coach building business, making more stylish bodies to fit Austin, Morris, Fiat, Standard and Swift underpinnings. By 1930, the firm was on the up and had an agreement to supply a chassis to the Standard Motor Company who fitted their own engines and bodies. This was the S.S.1, and within a few years, the car side of the business grew. Lyons bought Walmsley out and by 1935, the former was chairman and MD of S.S Cars Ltd. It's said Lyons never did qualify what S.S actually stood for, but there are a few combinations to choose from. More S.S cars followed, including the new two and a half litre saloon, which was said to have had such grace and elegance to go with its equal measures of power and agility it needed a nameplate to better convey these qualities. And so Jaguar was chosen. Up until the war these cars were badged as S.S Jaguar but post 1945, the letter combination had seriously negative connotations, thanks to the Nazis. And so the S.S reference faded into history.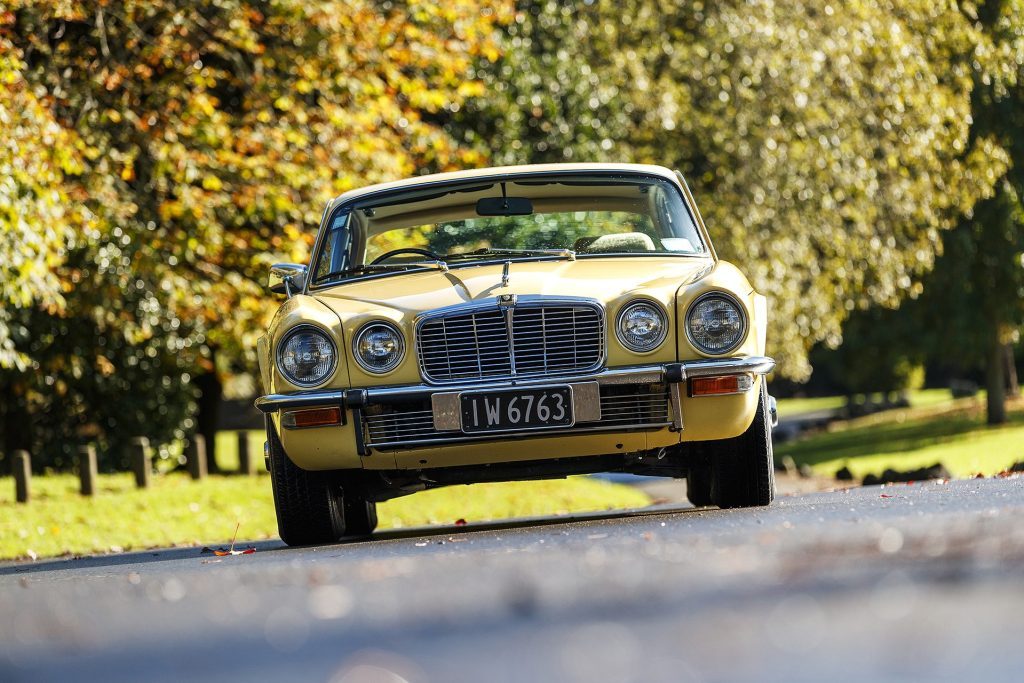 Jaguar was on the ascendancy in the post-war years, winning multi-sports car titles with its racing cars, and in the swinging sixties its road cars were a hit with the likes of the E-Type. In the latter part of the decade Lyons delivered what would be the last car he would have a hand in designing, the XJ6.
This new saloon was such a step forward, it was intended to replace all of Jaguar's other existing sedans in the line up to maximise the return. It debuted in 1968 with recognisable but fresh Jaguar styling. With wishbones up front, it used the independent rear end of the E-Type/Mark X, and the XK engine series lived under the bonnet, customers able to choose between the 2.8- and 4.2-litre straight six.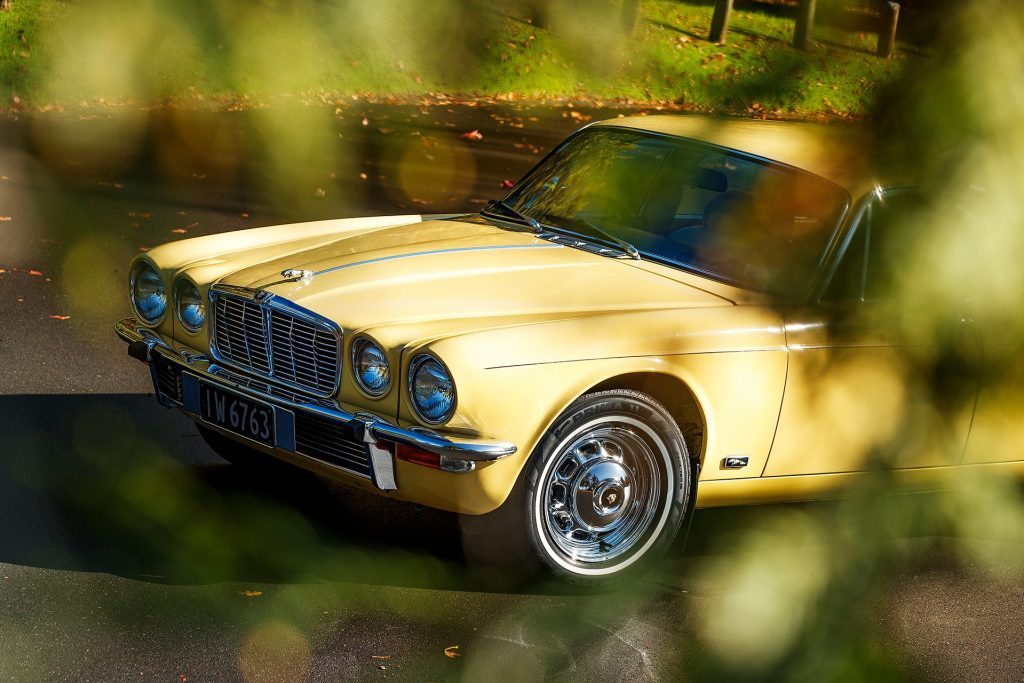 It was the development work on the suspenders that won Jaguar praise. Along with rack and pinion steering, telescopic dampers worked with anti-dive suspension geometry, and specially developed Dunlop radial tyres made the XJ6 handle and ride supremely. Work on areas such as engine mounts and air flow helped soothe driveline vibrations and wind noises from the cabin, making it a superb car to cover distance in. A novel braking arrangement saw the rear discs sit inboard, helping reduce unsprung mass. Jaguar would also introduce a V12 version of the car which, at the time, made it the fastest four-door in the world, and the XJ was a hit on both sides of the Atlantic.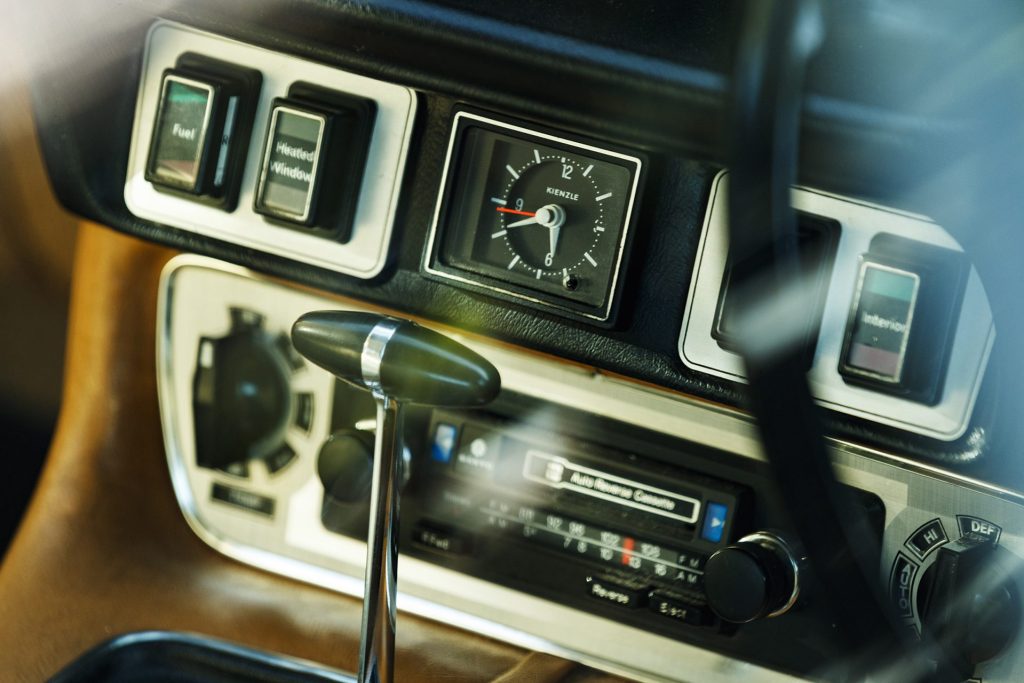 Come time for the Series II update in 1973, it was those American tastes that influenced the subtle styling changes up front with the reprofiled grille. And it was US safety regs that saw the bumpers repositioned too. Mechanically, the smaller 2.8-litre version was dropped by 1975, with a 3.4-litre engine introduced and a new Borg Warner three-speed auto was installed with its alloy housing. While the XJ6 didn't have trouble stopping, revised brakes with four-pot front calipers were installed, while the Series II model also introduced the world to the two-door coupe version of the XJ6.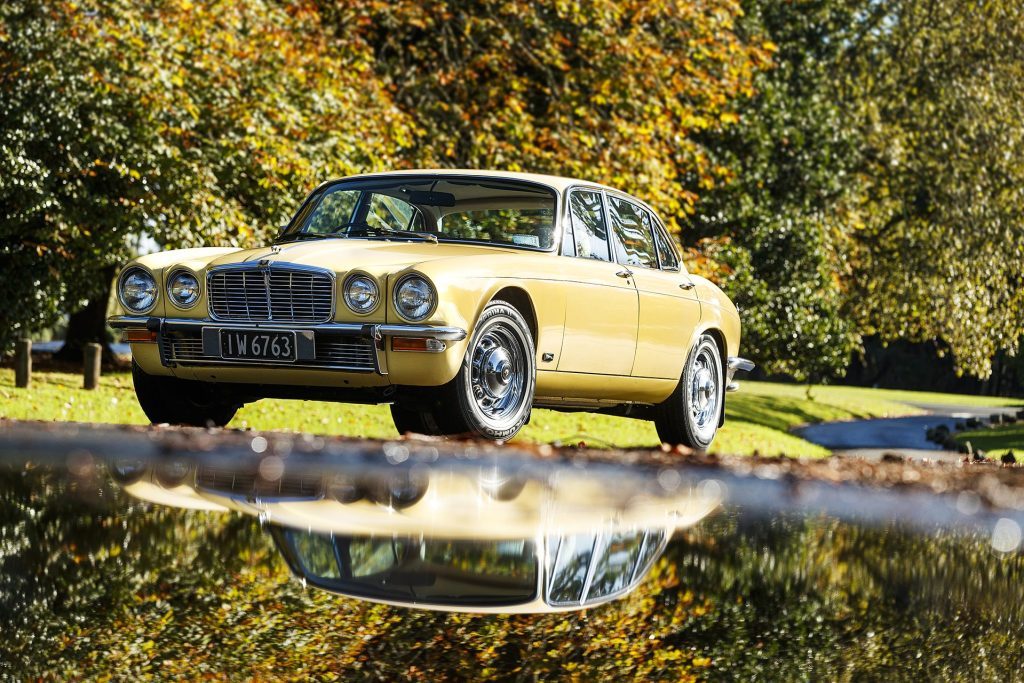 This XJ6 you see here, resplendent in its original coat of Amarillo, has been owned by Aucklander, Don Grayson, for the past 42 years. He purchased it in 1980, after a friend needed to free up some funds for a real estate deal. "He'd had it for two years from new. He said 'Don, you've always wanted a Jag', so I bought it." It was his first Jaguar, after having a run of MGs and Austin Healeys previously.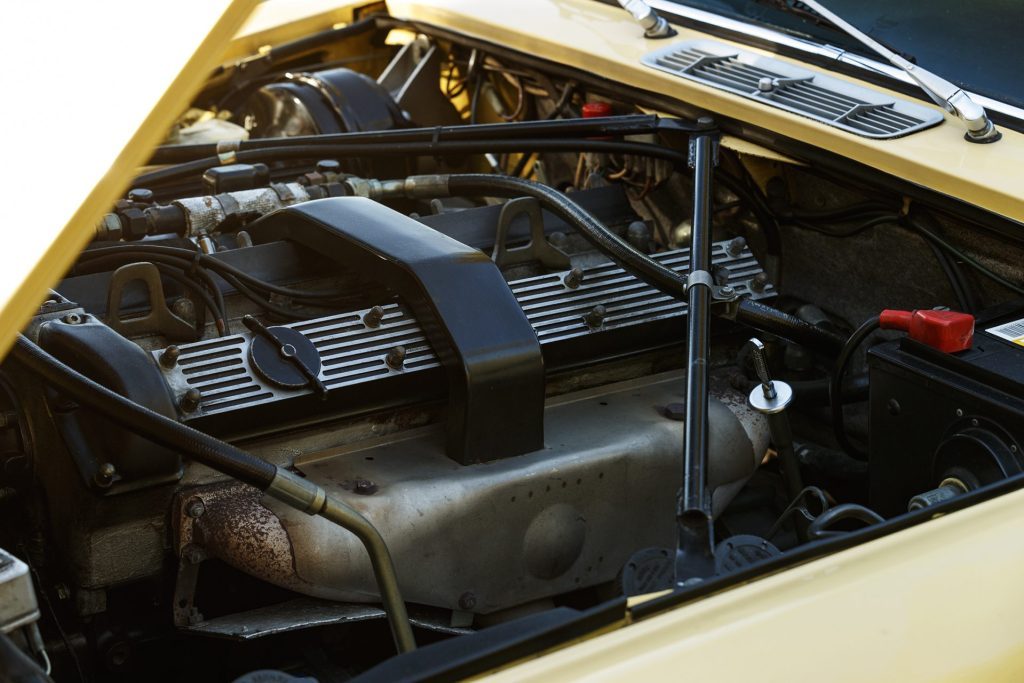 "When I was a kid in Epsom the guy across the road got a Mk VII Jag, then he had a 3.4. I used to see him in the morning on his way to work and I thought I'd have one of those Jags one day."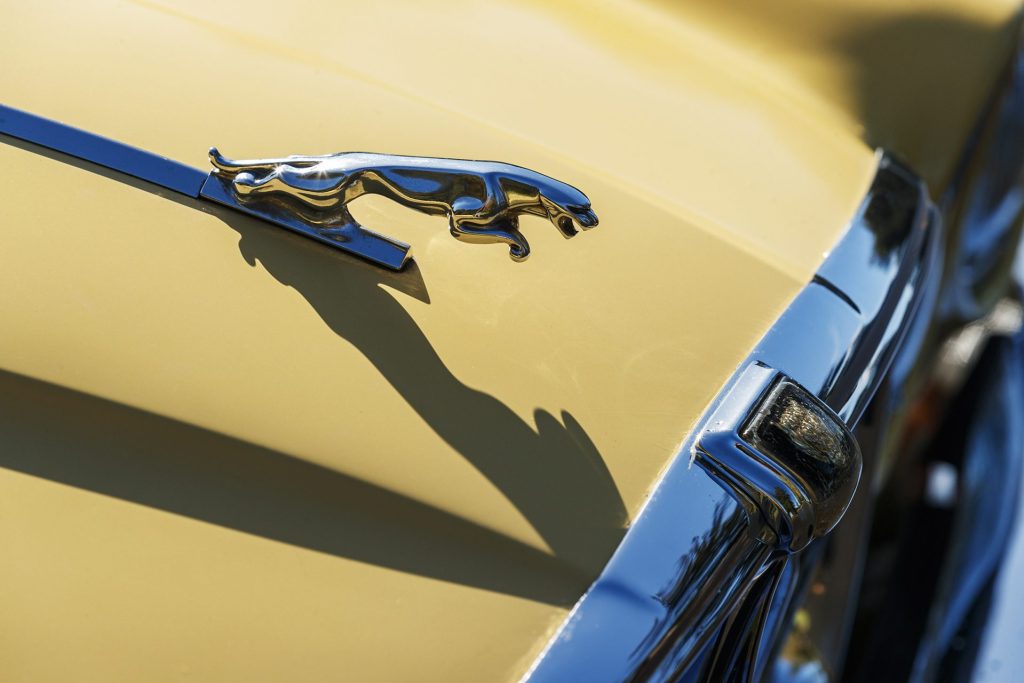 Don paid $26,000 for it in 1980. "It cost $26,000 brand new, but there was a shortage of cars at the time, so used prices were high." Sounds like history repeating.
"In their day, they were head and shoulders above the rest," reckons Don. "They said you could drive from Auckland to Wellington and get out refreshed. It is such an easy car to drive, it's very smooth." He's always liked the look of them too. "This one had all the right combinations for me, the right wheels, the colour, and the upholstery was just right."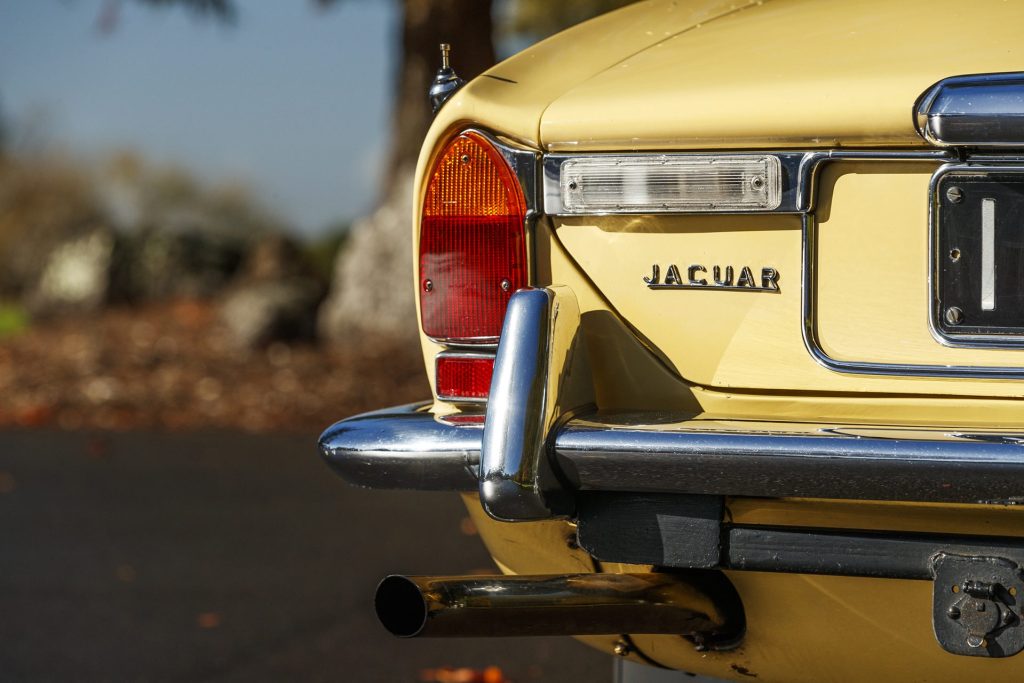 It's been a 'hobby car' as he puts it, driven mostly on Sundays and as such it's only clicked up 101,000km since new. "I've looked after it. It sits in a basement garage out of the light, so it's well preserved." He says many of the English imports have been known for their rusty underbodies, whereas this one "is still brand new underneath".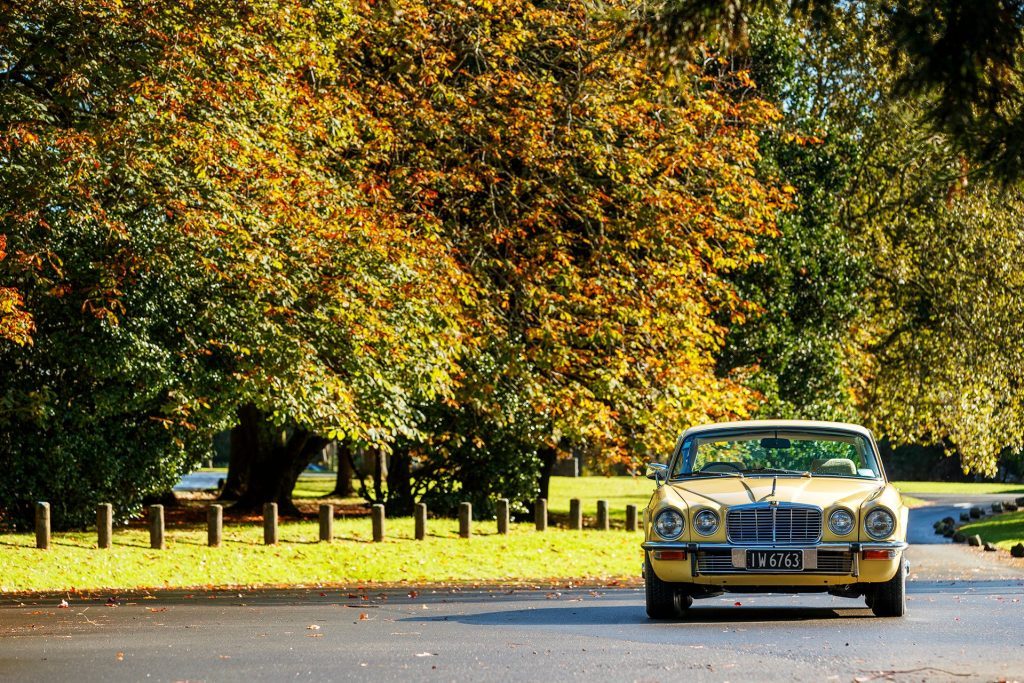 This is a survivor car, Don saying the paint is still original as he points out the driver's door with its slightly off-colour hue. "It was like that when I got it. It hasn't been repainted or faded, it's just always been a slightly different colour. They were bloody hopeless in those days; they probably damaged it during assembly and resprayed it in the factory."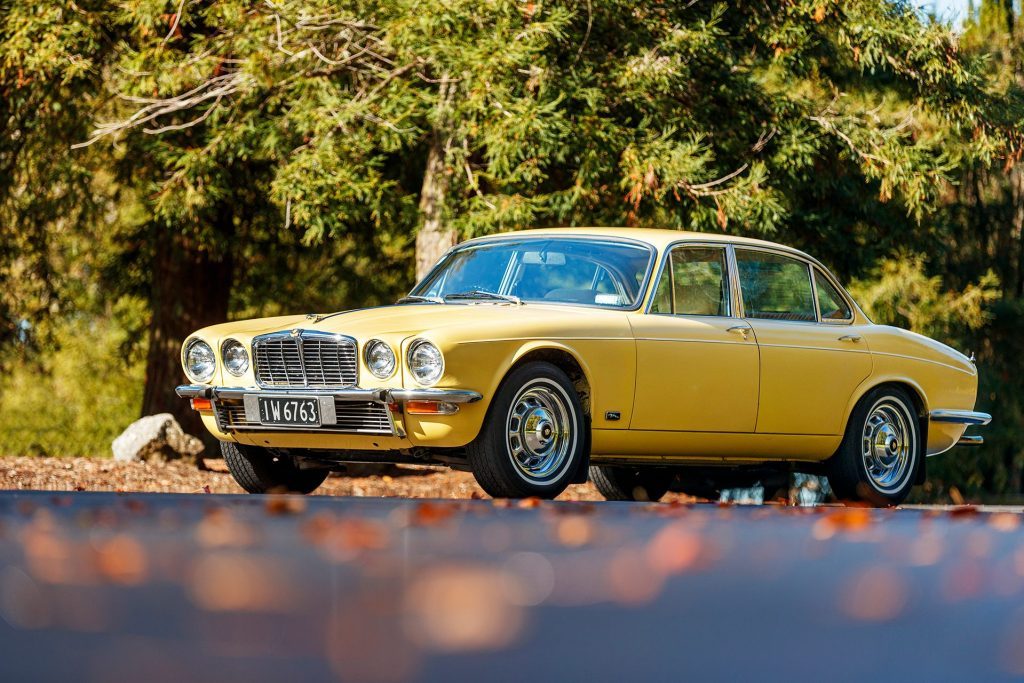 On that note, this Jaguar is a Kiwi-assembled XJ6. According to Richard Waugh's Classic Jaguars in New Zealand, a group of New Zealand dealers worked out a deal with British Leyland, which was entwined in the Jaguar business at the time, to assemble the XJ6 here. This involved the government, meddling in everything as it did back in the day, to sort the import licence. In the end, 300 Jaguars in CKD form could be assembled here each year, the procedure taking place at the Stoke factory in Nelson, which was already assembling British Leyland bangers at the time. According to author Waugh, this CKD arrangement gave an assured supply to New Zealand as the fully-built UK models were already in high demand while there were the usual advantages of local assembly including reduced shipping costs and the provision for locally supplied components. Assembly of these 'NZ' Jaguars started in July 1971, the first one off the line being a manual 2.8-litre in white with red interior. The line didn't set any production records – it averaged about one car per day over its lifetime. The Series II came online in 1974, running until December 1978. The Series III XJ6 was not available in CKD form, so that put an end to the Kiwi Jags with just over 1400 being made here.
Don's XJ6 was assembled in February 1978, while the chrome spear on the bonnet and the leaper were added by Shorters in Auckland, the original dealer. Don says his Jaguar has been very good to him over the years. "The 4.2 engine is so good. There are no computers and so I leave it for a while in the garage, and there's nothing ticking away. It always starts."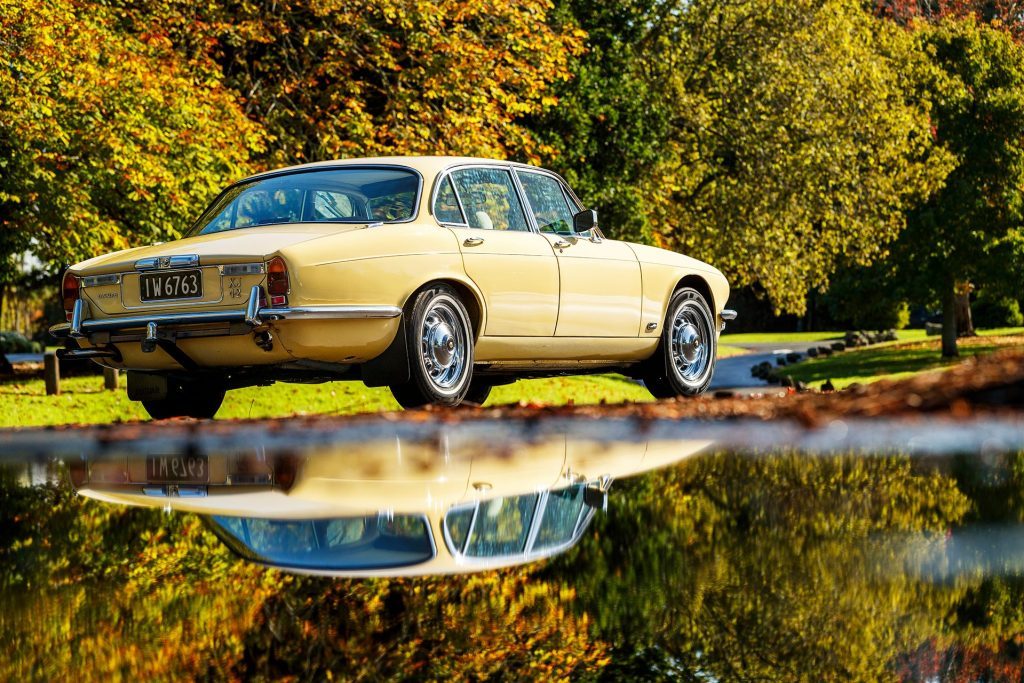 He's always had it serviced at the original dealer. "I thought if I always take it back to Shorters, it'll have a history with them, and if I ever sold it, they can vouch for it." Not that it would be a hard sell as Don says he has a few lining up for it. "I heard the past president of the Jag club telling a guy the other day that he has the first option on it!" Though it's not something he's looking to move on. "I'm stuck with it, it's impossible to part with, it would be like cutting off my arm. I just enjoy having it." Here's to another decade behind the wheel Don.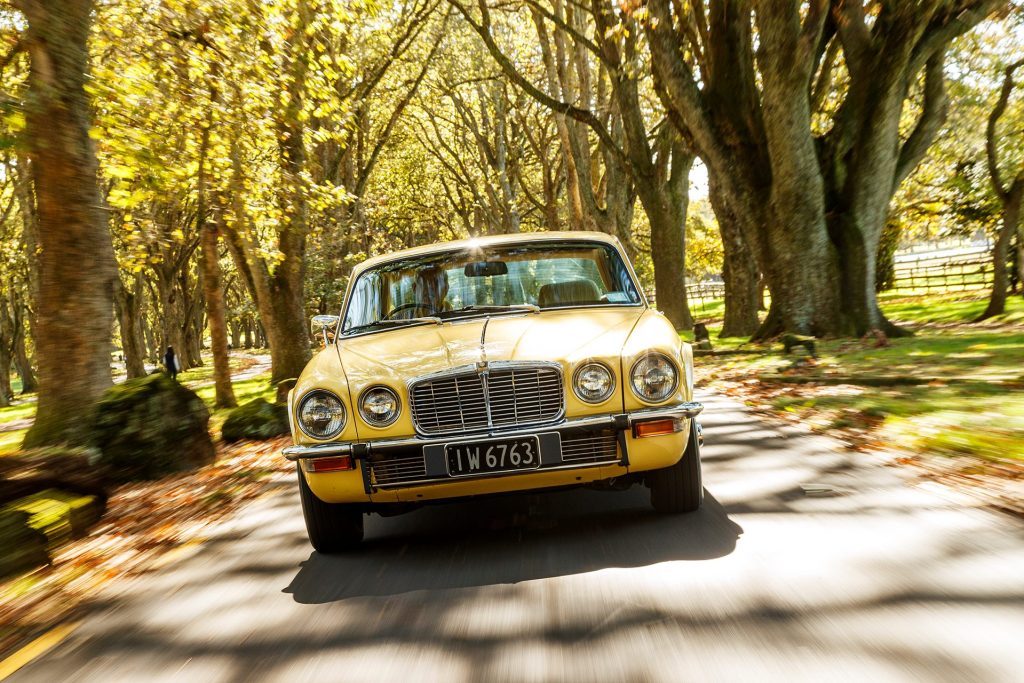 You may also like…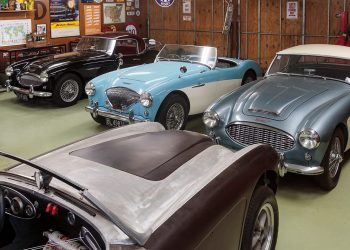 We visit a passionate custodian of the Austin-Healey marque here in New Zealand who let us take a nosy around...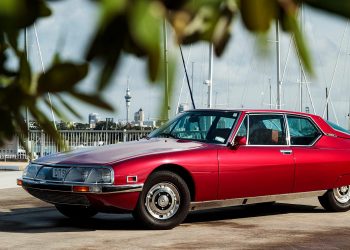 Over its 100-year history, Citroen has often challenged convention with its styling and technical innovation. The SM is perhaps the...