BMW's latest EV is the iX, a genre-busting machine with styling that evokes much head scratching. But for those who embrace change, this is a thoroughly modern luxury vehicle.
Some people reckon BMW was a little slow on the electric front, yet they must have forgotten it was actually the first luxury brand to dip a tyre into the electric waters. The i3 was perhaps too Euro-centric, a solution for densely populated urban areas with liberal-minded souls living in a utopia of shared spaces and experiences, including vehicle-swapping schemes. Even though the politicians are herding us that way, most of us aren't there yet, especially the affluent who aren't yet willing to give up their freedoms. For those who like their luxuries to be leading edge, BMW has rolled out the iX. It's a little hard to define as it's not your usual BMW fare for it has a different sort of customer in mind. The iX3 and i4 are the electrified offerings for Bimmer-philes; this is something else again.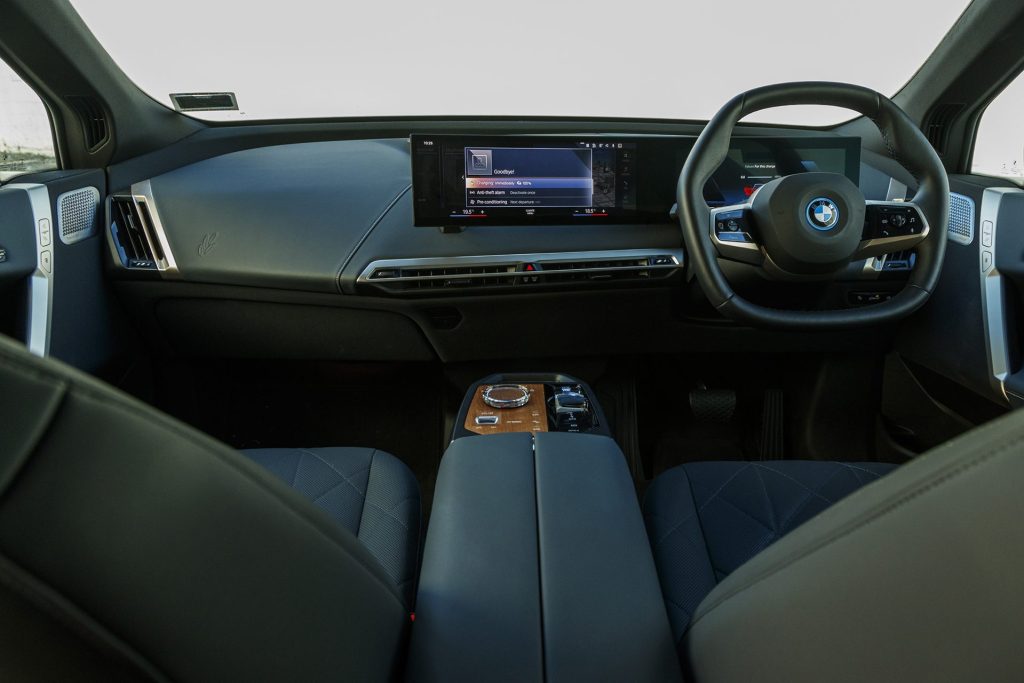 You need to see the iX up close to really absorb its vibe. The styling may be polarising but it has presence and piques interest. It's uniquely proportioned with a long wheelbase and short overhangs to maximise interior space and comfort levels. Work out how to open the doors (not actually difficult, just different) and you'll see the CRFP bits of the chassis, hinting at its special mixed material make-up (alloy, steel and plastics). It's an easy entry, more dignified than clambering into an X5, as you simply slide on in. The seats are wide and accommodating with more padding and less bolstering than the BMW norm. It's a command-type position (with ample adjustment) and a big glass house gives sound outward vision. Without the usual centre stack dominating the interior, it's expansive up front. This is a BMW with actual cabin storage as a result, although the cup holders aren't great at securing your beverage and are poorly positioned. Your device gets a premium position, however, while the passenger too has a slot for their mobile in the door handle. It's all about staying connected these days, hydration a secondary thought.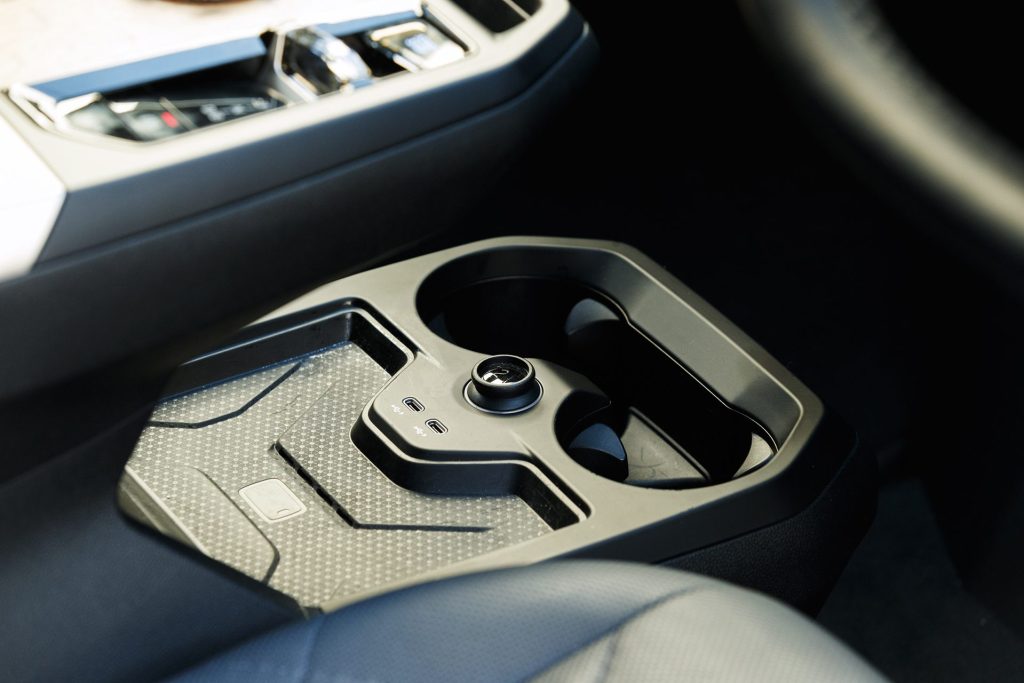 The interior has a satisfying mix of leathers and textiles, although some of the plastics have a 1 Series feel about them, slightly disappointing in a $200k car. But the tech fest that is the infotainment system is dazzling. There's a curved screen across the dash with configurable digi instruments in front of you, everything with a crisp resolution. The new age touchscreen offers countless ways of summoning a multitude of info with menus for Africa. Some time spent discovering it all will help. You can delve deep, but you can also get by with minimal interactions, the basic functions easy enough to fathom. There's suitably good access, and decent space and comfort in the rear, while the boot can be easily expanded from its useful 570 to 1100L.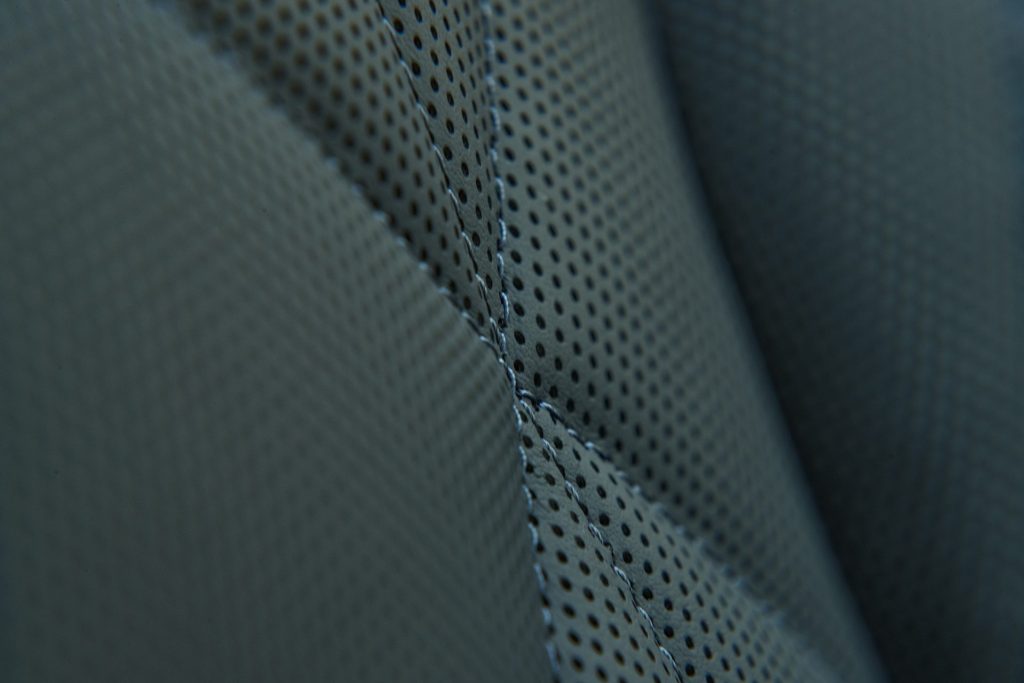 With premium fuel above the $3 mark, is it a tipping point for some to go electric? It's not that buyers in this realm baulk at the cost of filling up, but perhaps handing $5k to the Government atop the purchase price of a large petrol-powered SUV might. And making emissions-free travel aspirational, something for the bottom feeders to aspire to, might be something some political parties could even appreciate. For electric propulsion suits luxury vehicles.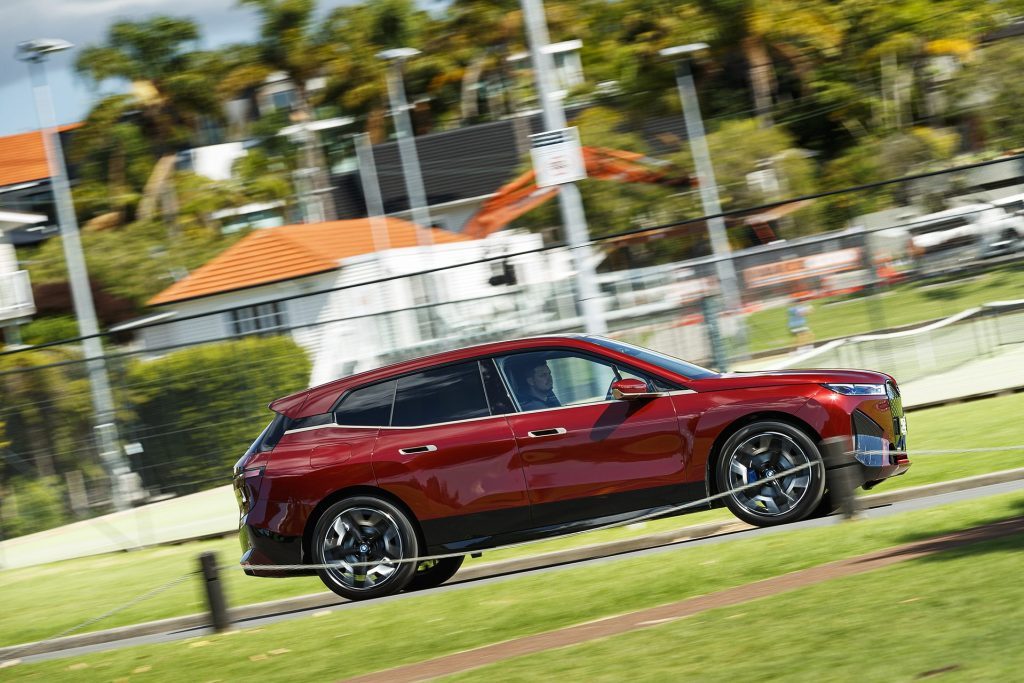 With two motors for all-wheel traction and 735Nm to go, the iX is effortless. It rolls on smoothly, unless you hit the go pedal hard. You can then impress/annoy your passengers with the jolt of instant torque. Goodness knows what the M60 variant, with over 1100Nm, will be like.
The iX 50 glides on adaptive air suspension and the ride is serene. Its oversized 22s have little impact on comfort and this is whisper quiet on the move. Even over coarse chip seal, there is minimal rumbling – the tyres have a layer of foam inside them to suppress roar – and there's almost zero wind noise (a Cd of 0.25 helps). You can dial up some 'Iconic Sounds' for your drive but as this adds unpleasant digisited whirring, we turned it off and enjoyed the serenity. If you need more aural pleasure, opt for the $8500 B&W system – it's crazy loud, with '4D' bass that lets you feel the beat through the seats.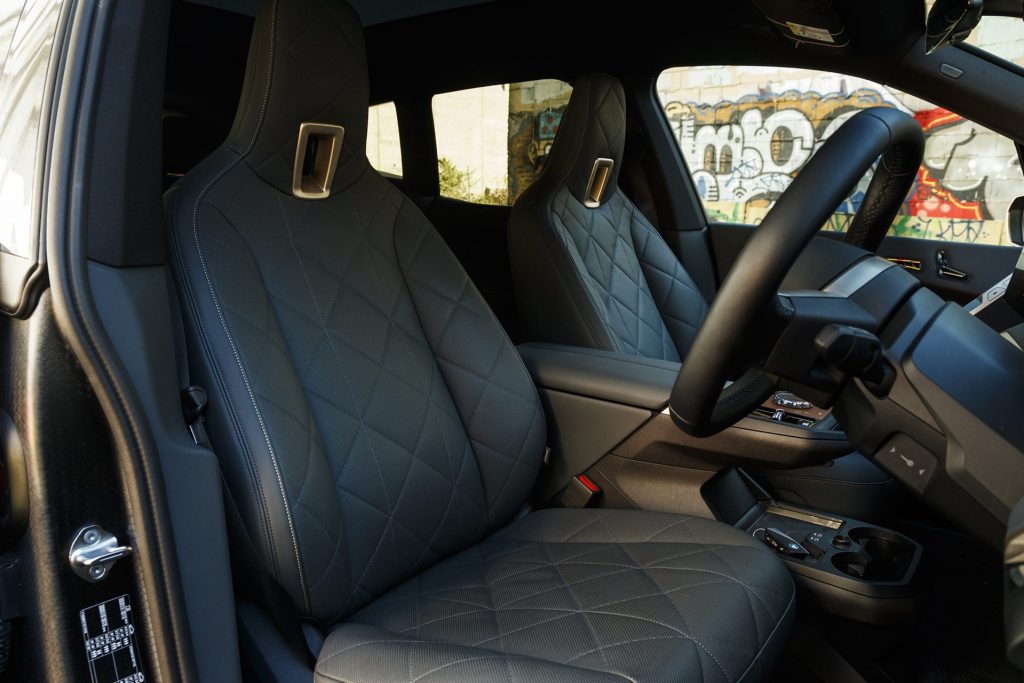 There are only a few drive modes to mess with; Personal, Sport and Efficient, and three modes of brake regen to pick from. Thankfully, there is decent feel at the brake pedal when you do use it to bring things to a stop. There's actually a fourth mode, Adaptive, which is good in traffic, helping maintain the distance to the car in front.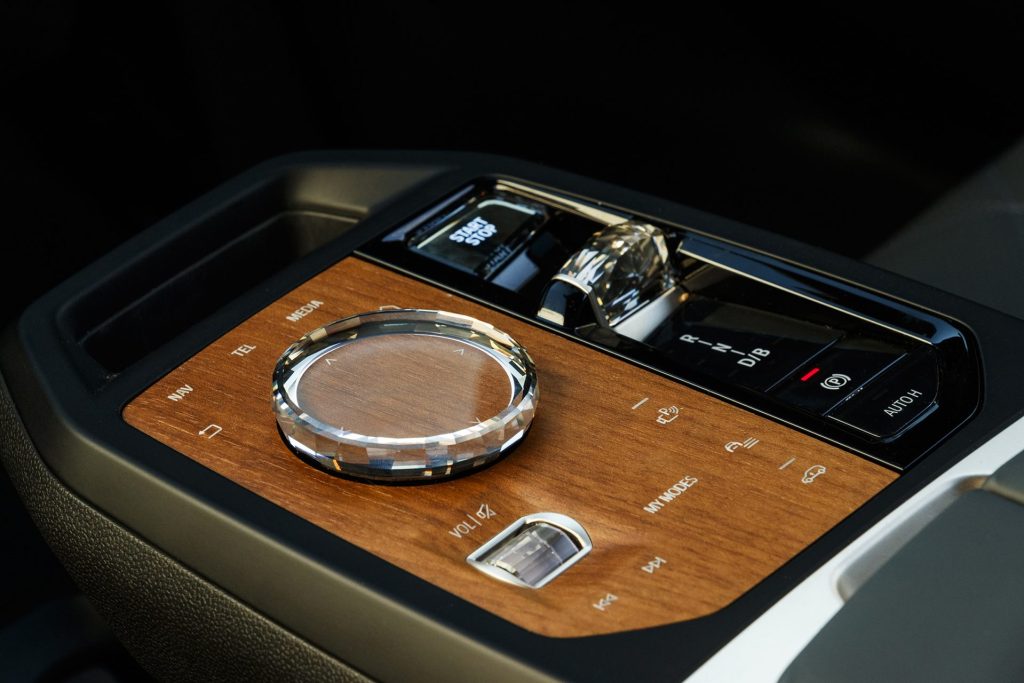 While the iX has a long wheelbase, rear-wheel steering sees it turning around better than most large cars. The steering is superlight and quick so manoeuvring it around is simple, especially with the multi-angle camera guiding you. And we like BMW's reversing assistant, helping extract you from a car park by taking care of the steering. The usual active safety features abound, including BMW's assisted driving active cruise, which can struggle with the varying/inconsistent nature of our roads' line markings.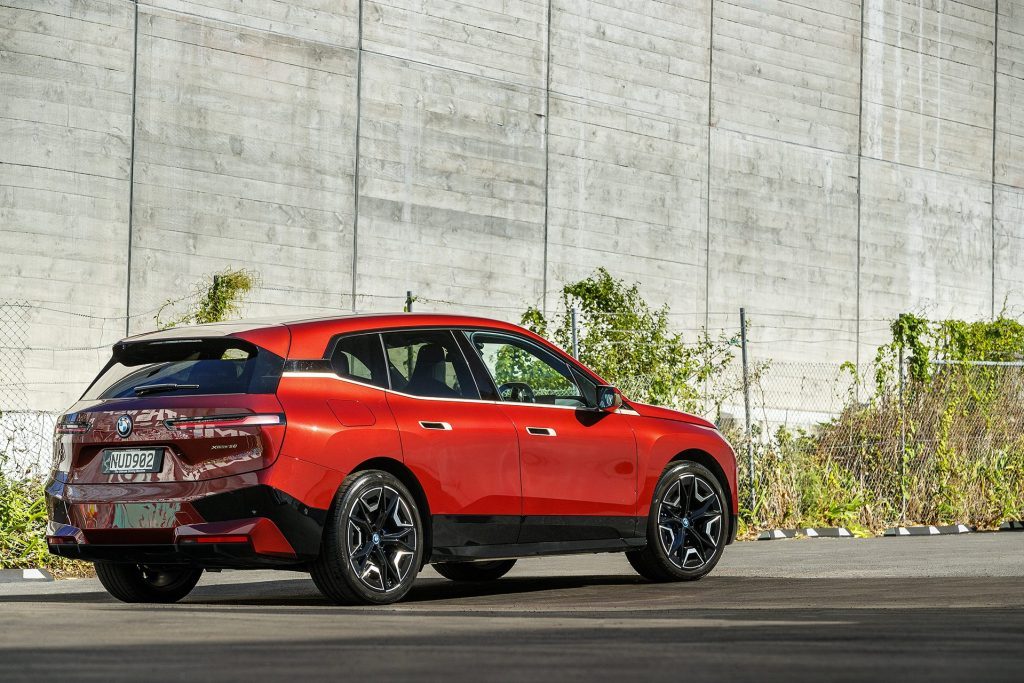 The iX 50 has a big 105kWh battery, giving it a range of circa 550km, while consumption is rated at 23kWh/100km. According to the on-board data, this tester had a long term average of 23.5kWh/100km over 6000km, while the 600km we put on its clock averaged out at 22kWh. So a range of at least 500km seems plausible. Topping up takes forever on the portable plug, (75 per cent to 95 overnight) while 30mins on a 50kW DC charger lifted the battery from 60 to 80 per cent, delivering 23kWh. Owners would be advised to get a wallbox installed as it's said to add 100km of range in 1hr 40min, while a full recharge is done in 11 hours. If you can find one of the few superfast chargers in NZ, 100km of travel can be added in six minutes. But with its big range, you'd want to have another AC box at your holiday bolt hole. And this can then be your do-it-all vehicle, as it has a tow rating of 2500kg. However, hauling all that will severely reduce your touring range. And pulling up at a charging station with a trailer in tow won't be easy. But to move the Bayliner from the bach to the boat ramp? Easy.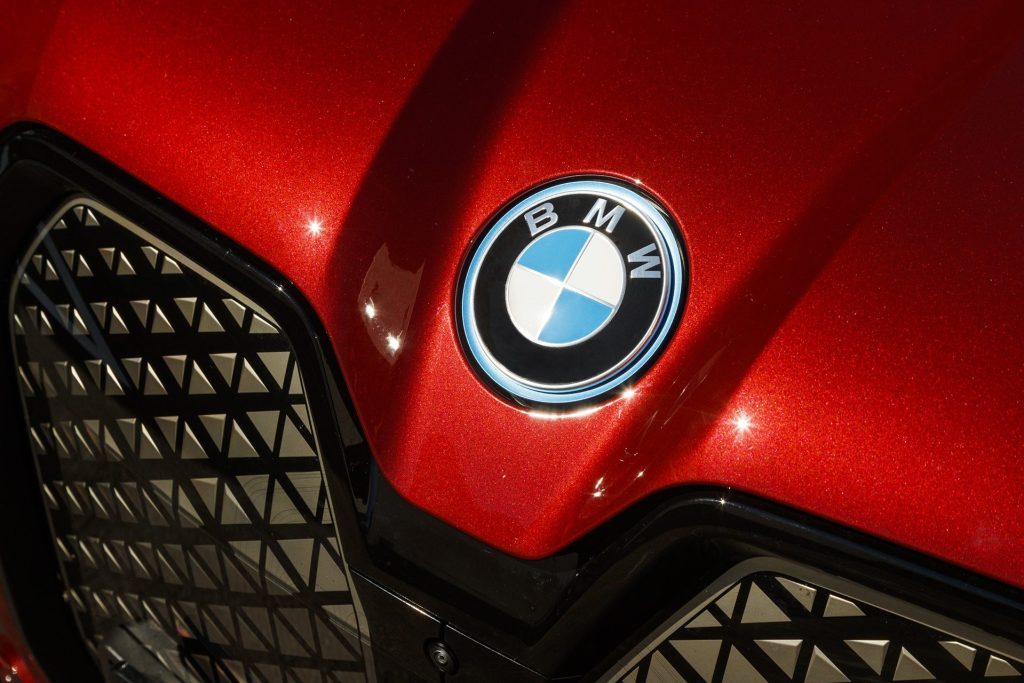 Is it a real BMW dynamically? It's competent but doesn't quite engage like a sporty X5. The steering wheel looks like a bloated F1 tiller but doesn't send messages like a race car. There's more midcorner steering adjustments required here and it's not due to bump steer but rather the numbed wheel action. However, all other aspects are sorted, including a compliant yet controlled ride. There are a lot of zeros and ones working away magically in the background to ensure this grips and goes. The ultra-precise control of the electric motors maximises traction and imperceptible brake inputs help this stave off understeer remarkably well for a 2500kg machine. And with the rear wheels steering as well, directional changes are swift. The response in Sport mode is sharp but not ridiculously sensitive, so you can at least be smooth and the brakes have a well tuned consistency to the pedal. For the intended buyer, this will suit as a quick, quiet GT device where it covers ground with minimal effort.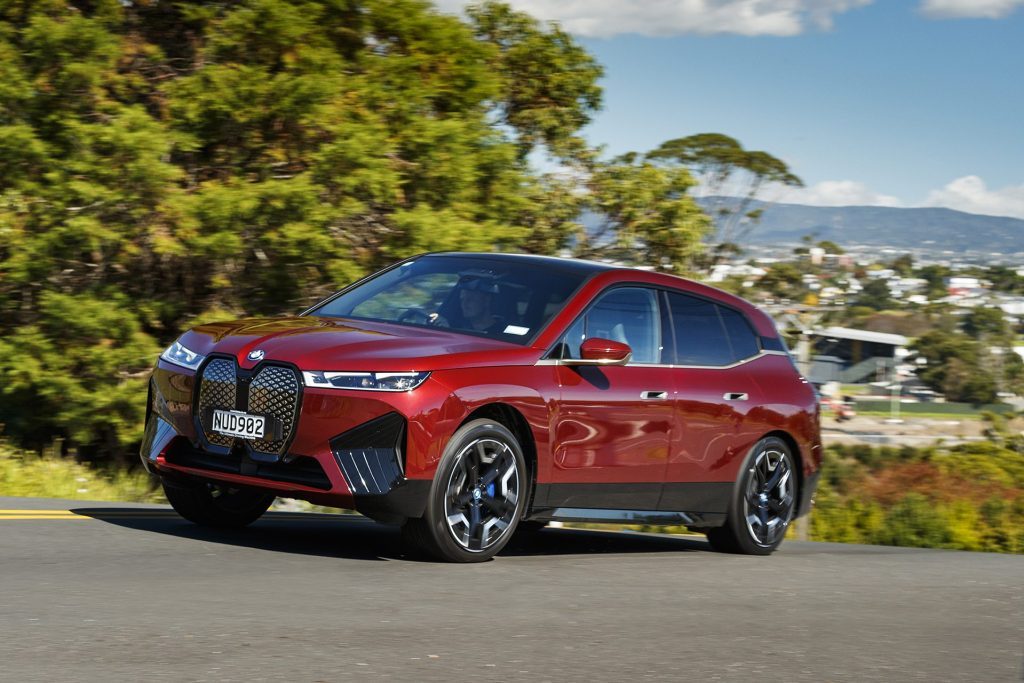 The iX 50 starts at $197,900, while the iX 40 with less power and range (240kW/71kWh battery/370km range) kicks off at $163,900. Plenty of money asked, but it's quite something for those who have had everything else.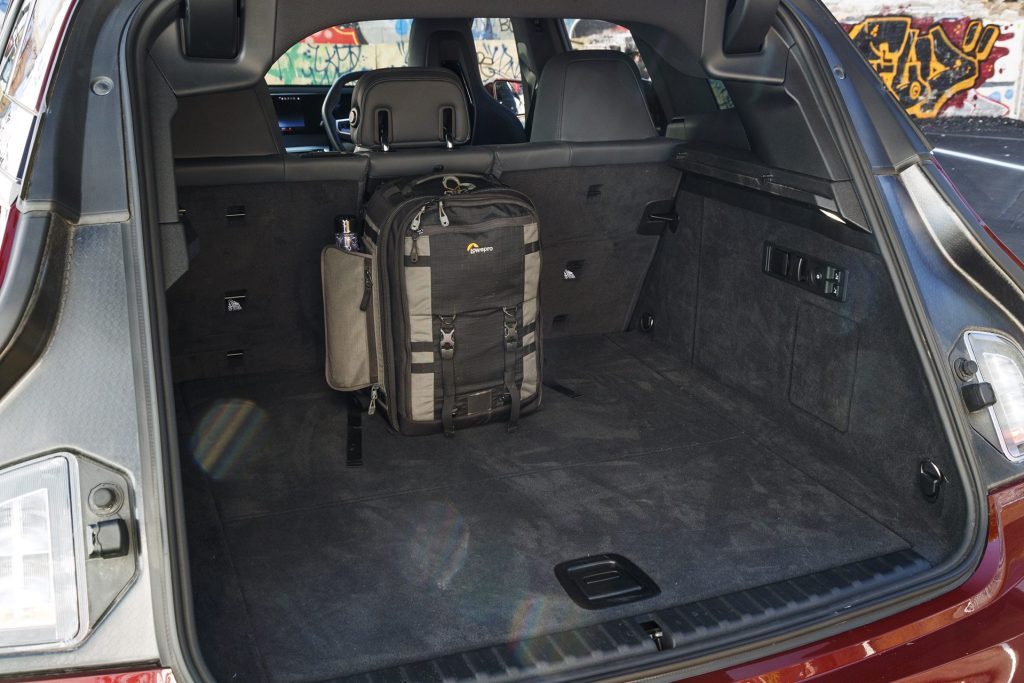 Model
BMW iX xDrive50
Price
$197,900
Clean Car Discount
Neutral – $0
Motor
dual, 385kW/765Nm
Battery
105kWh
Range
549km (WLTP)
Drivetrain
single-speed auto, e-AWD
Energy Use
23kWh/100km
C02 Output
0g/km
0-100km/h
4.61sec
80-120km/h
2.60sec (73m)
100-0km/h
36.60m
Stability systems
ABS, ESP, TV
Safety
AEB, ACC, BSM, LDW,
RCTA, ALK, AHB
Luggage capacity
450-1750L
Tow rating
750kg (2500kg braked)
Service intervals
Variable
Warranty
5yrs, 100,000km
ANCAP rating
5 stars (2021)
Weight
2585kg (claimed)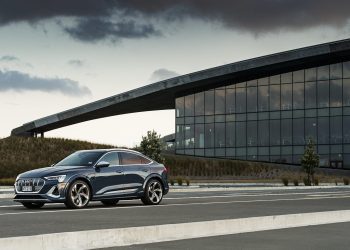 There was always going to be a sizzling electric SUV from Audi that was a bit more amped than the...
Mercedes is the last of the big german car makers to go fully electric, launching its first eq model recently....