BMW prides itself on producing 'ultimate driving machines' but how does it fare when it comes to the more mundane driving like the school run and commuting? We sample the X5 plug-in hybrid to see how it handles the daily grind.
Looks can be deceiving; take this X5 you see here. With it's aggressive styling and big wheels it looks mean, but it is in fact, green. Under the agro exterior is a sizeable battery allowing this big rig to travel decent distances on electrons alone. There's still plenty of firepower under that sculpted bonnet in the form of a turbocharged six-cylinder engine but, unlike most BMW sixes that fire up with a growl, this one makes no sound at all. Pressing the start button engages the electric motor rather than the engine, meaning this X5 zips away from a standstill in dead silence.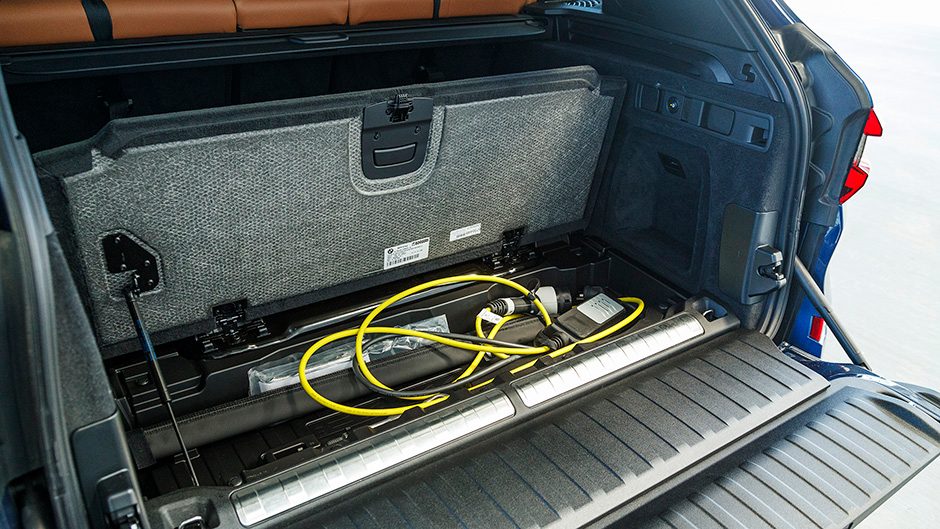 How does it all work?
Sandwiched between the engine and gearbox is an electric motor which plumps up the power outputs to 290kW with 600Nm of twist. By positioning the motor ahead of the gearbox the electric assistance can be processed through all eight-speeds and all four wheels. In Electric mode this translates to adequate acceleration off the line and a useful top speed of 135km/h.
Energy is stored in a 24kWh lithium-ion battery and, thanks to clever packaging, the 45e loses just 150 litres of boot space over a conventional X5. It does however make do with a smaller fuel tank and no spare wheel or seven-seat option.
There are four drive modes; Hybrid (default) which switches between petrol and electric propulsion, Electric which locks out the engine, Adaptive and Sport. Adaptive er, adapts to your driving style by utilising characteristics of the other modes. When used in conjunction with the sat-nav it can maximise efficiency by flicking between petrol and electric and even select the optimum gear for the road ahead. Sport fires up the engine, the electric motor boosting torque at lower revs making for a quick-smart launch off the line. The 'eboost' tails off significantly at 4000rpm leaving the silky six to do the heavy lifting to the redline. There's also a 'Battery Hold' function to top up the battery and save the juice for use later.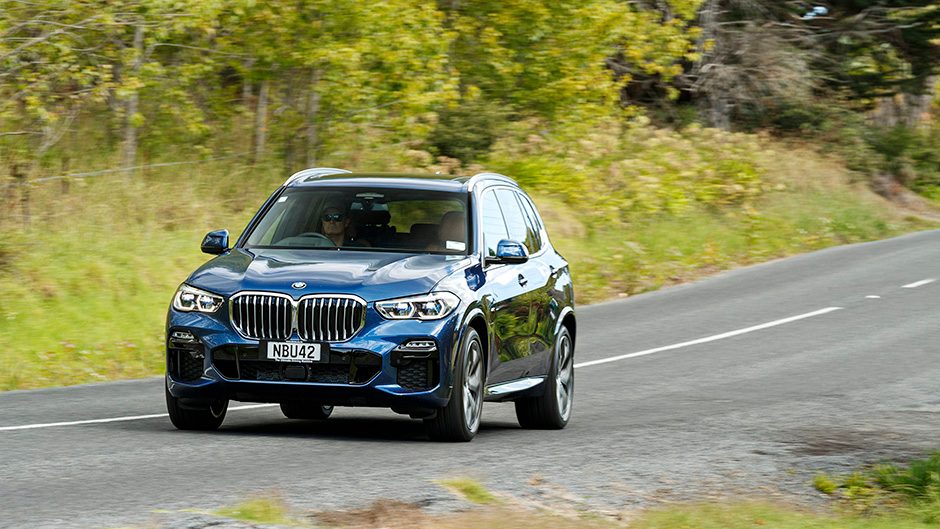 How far can it go on a charge?
Undoubtedly the first question we're asked when driving anything electric is range, so let's get that out of the way – 77km is the claimed EV range – that's more than any other plug-in currently on sale here. The battery is three times bigger than that of its predecessor (claimed range 30km, real world 20ish) – equalling the size of those used in a first-gen Nissan Leaf! Overall consumption is touted as being 2.5L/100km, while CO2 emissions are a lowly 56g/km.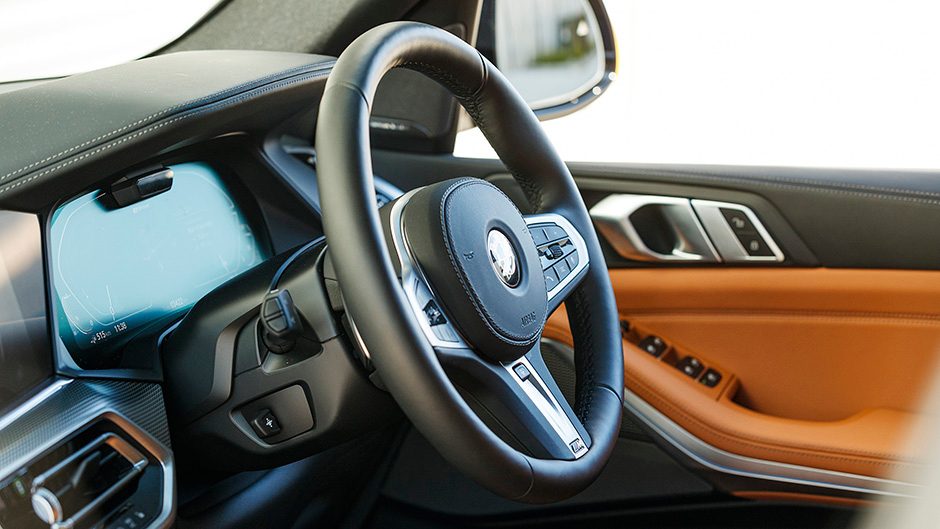 Yeah, yeah, but how does it go in the real world?
Spoiler alert – it's the best performing (and most expensive) plug-in we've tested and no, we're not just referring to sprint times, although it is pretty quick. Perhaps the most surprising aspect is just how easy it is to drive as an EV. In Hybrid mode it loafs around using the battery whenever possible, the throttle requiring a good mashing to rouse the engine. It's never going to win any traffic light drags as electric-only acceleration is far from ludicrous, but it's adequate for the daily grind.
As we expect from a Beemer, handling is accomplished. With lashings of Pirelli's finest wrapped around the rims, this dispatches winding roads in an efficient manner, the air suspension smoothing out most of the bumps. Push too hard and the front tyres will squeal in protest as the extra 300kg this carries over a 30d makes itself felt. The brakes are perhaps the most disappointing part of the package, the feel of the monster stoppers marred by the operation of the regenerative braking which makes them seem spongy and hard to modulate. The regeneration effect itself is not strong enough to encourage one-pedal driving either.
But this X5 is less about getting to point B as quickly as possible and more about reducing emissions. And when driven 'normally', it excels. After a recharge the battery's range totalled 66km, a little disappointing given the claim, however we discovered that after a week's worth of driving 66km was the least we could eke out of a charge. The most? 76.5km – just half a kilometre shy of the claim and almost enough to do the daycare run and commute to work and back, twice without using a drop of fuel. And while using all the typical convenience items like air con.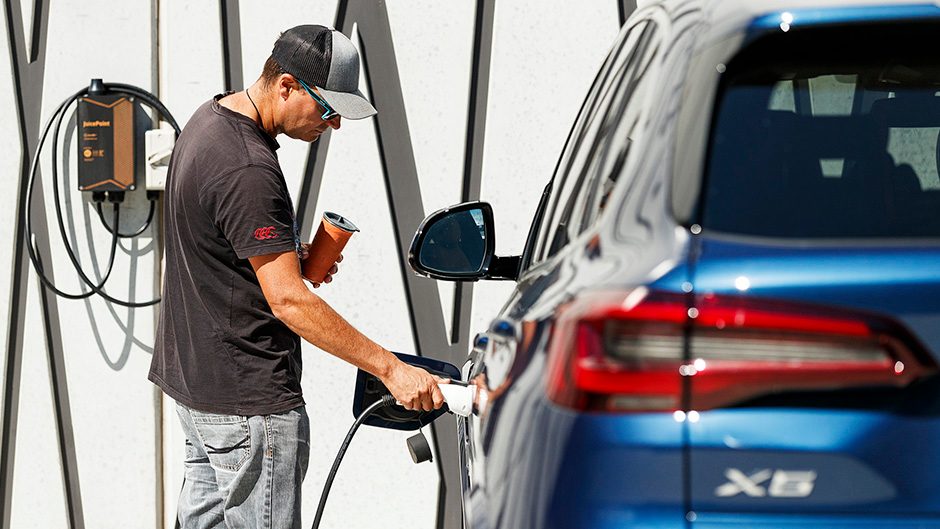 We covered a total of 400kms, more than 240km of which were done using electric power alone. It's worth noting that the EV miles would have been better had the car not been supplied with an exhausted battery, and had I not forgotten to plug it in one evening (I blame the task of extracting hungry, tired kids from their car seats for this)! I charged up three times during our test, consuming 80kWh of electricity at a cost of $20.00 (@0.25c kWh) – cheap motoring if you ignore the upfront cost… Our lowest fuel use was 1.1L/100km, the highest 7.6L/100km while the average for the week was an impressive 5.9L/100km.
The key to emissions-free running is to plug in often. As we found out, this requires a slight adjustment to your routine but those minor inconveniences pay dividends at the pump as well as making you feel better knowing that you're not pumping out as much CO2.
A cable for public AC charging points is included, as is a portable charger for home use. As I used the X5 for commuting as well as for work duties I found that a full charge was needed nightly, which took around 10 hours to complete. The optional wallbox ($2000) can do this in under seven hours but does require an electrician to install it.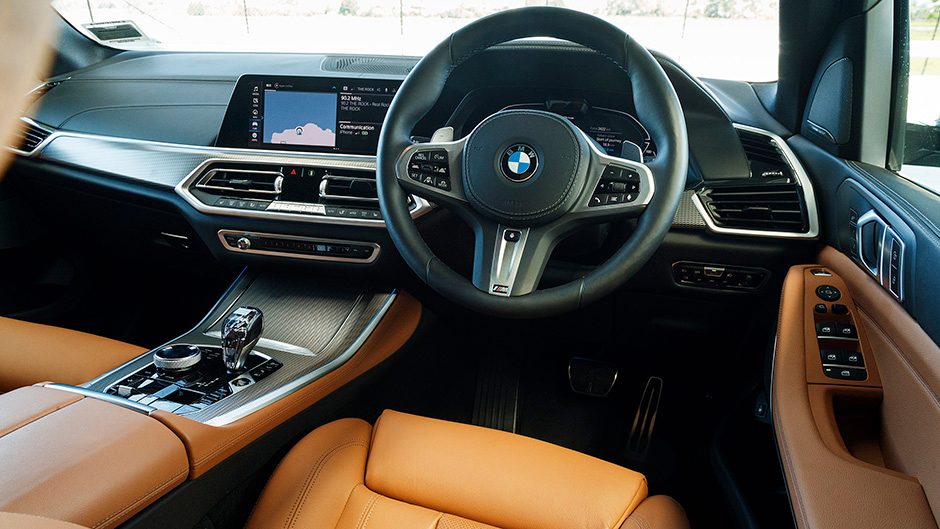 What do you get for your money?
Standard equipment is exhaustive but includes goodies such as the bodykit, big brakes, flash alloys, sports seats and laser lights. Exclusive to the 45e is adaptive air suspension and 'acoustic pedestrian protection', a noisemaker to announce its stealthy presence. Inside it's a real tech-fest with gesture control (of dubious use), 'Hey BMW' (which actually works quite well now), HUD, 12.3-inch cockpit display, smart phone support, semi-autonomous driving, heated and cooled cup holders and comfort access.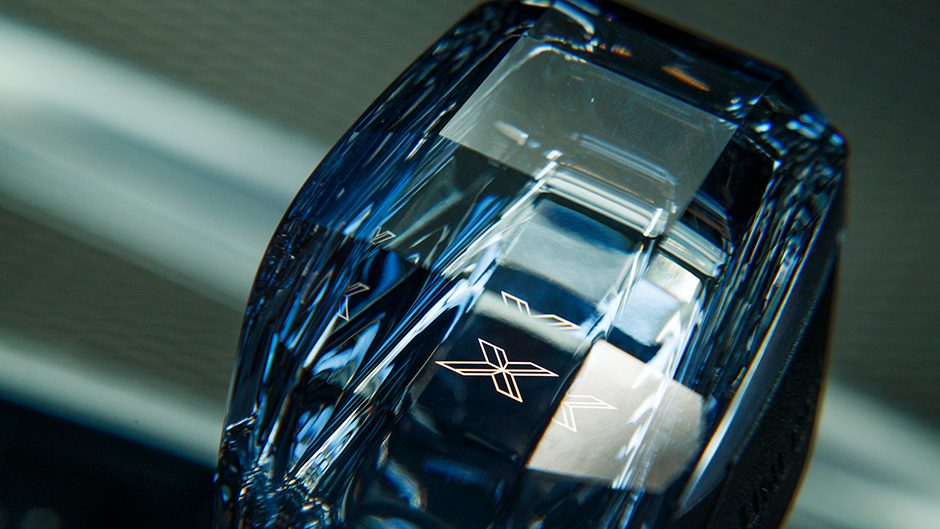 It all sounds good, so what's the catch?
Oddly the 45e is only available as a fully-loaded M Sport variant which wears a price north of $160 grand. Our tester had a few options taking the total cost to $174,490.
The 45e appears to make more sense overseas where it's plug-in status qualifies it for generous tax breaks and incentives, making the outlay more palatable. No such luck here. Its hefty price tag means it occupies an awkward spot in the segment where there is an awful lot of choice, including plenty of BEVs. With the rapidly changing rules around emissions it's hard to figure out whether plug-ins are the next big thing, or destined to become the automotive equivalent of the MiniDisc. At this particular price point, we'd be tempted to go with the latter, especially with talk of ICE power bans from 2030.
If you have a big load to tow or like to take long road trips without stopping then perhaps only an ICE-powered vehicle will suffice. If it's power you're after (and something slightly less ravenous at the pump), there's the faster quad-turbo M50d. And for those considering a luxury car with some level of electrification, perhaps now is the time to make the jump to a full EV instead. After all if you're going to be plugging in every night why not buy something that avoids trips to the servo altogether? BMW will have an X5-sized all-electric SUV sorry, SAV, arriving soon in the new iX. This boasts up to 600km of range and a sprint time of under five seconds, oh and that grille.
| | |
| --- | --- |
| Model | BMW X5 XDrive45e Plug-in Hybrid |
| Price | $161,900 |
| Engine | 2998cc, IL6, T/DI, 210kW/600Nm |
| Drivetrain | 8-speed auto, all-wheel drive |
| Fuel Use | 2.5L/100km |
| C02 Output | 56g/km |
| 0-100km/h | 5.6sec |
| Weight | 2544kg |