The Lexus is line-up has been refreshed, with added safety and tech features, and a new look. We sample the middle-of-the-range IS300 Limited.
Compact premium sedans aren't quite the drawcards they once were but that hasn't prevented Lexus from offering a half dozen, seven even if you include the IS350, of the latest IS300 variants locally. You're looking here at the Limited version of the IS300. There's also three IS300h (for hybrid) versions, one of which you can read about next month.
Lexus now sells way more SUVs than it does sedans, and the writing is on the wall for four-doors, with the demise of GS, Lexus continuing on with the ES instead. One wonders how long the IS will soldier on, given the company has a number of SUVs similar in size but with more practicality; the IS rear passenger area remains, er, limited, as is the entry portal for depositing stuff in the boot and indeed access for driver and passengers.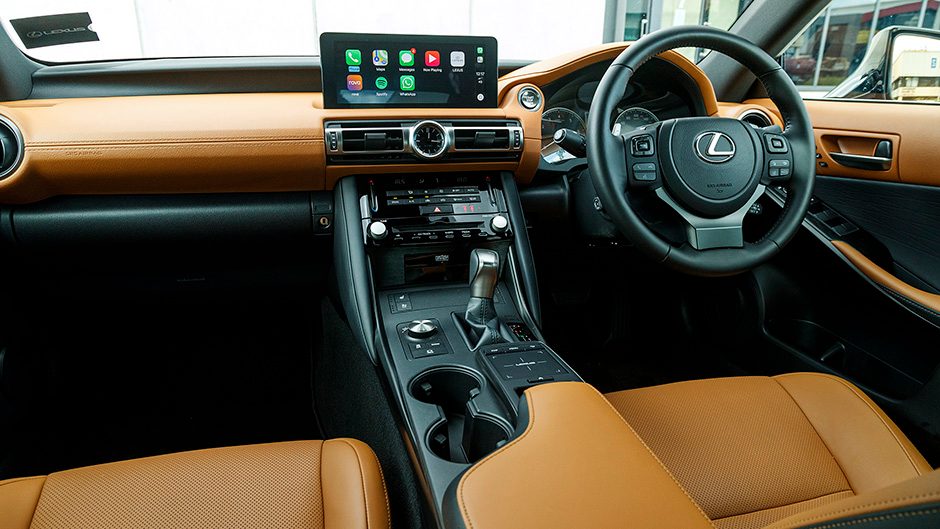 And all of that in part explains why the IS facelift that has just arrived here is little changed mechanically, and ditto the cabin where the big move is to an electronic handbrake instead of the foot-operated design of the past. If there's anything else new, other than a 10.3-inch touchscreen that handles both Apple and Android phones, it's not immediately apparent. Oh wait, some trim and upholstery might be different. Anyhow, the screen still looks dated, the controller remains a dubious piece of ergonomic design, and the missus reckoned the tan leather will only appeal to folks a generation older than her.
Changes to the sheet metal are more evident, however, the shy demeanour replaced by something more confident. All models ride on wheels now an inch bigger in diameter, the Limited on 19s. There's added emphasis at the haunches, while up front there's a power bulge in the bonnet, and slimline LED headlights incorporate narrow-shaped DRLs. A new spindle grille involves an impressive sounding "3d polyhedral structure" while an L-shaped light bar spans the entire rear of the vehicle. So the IS now has a more go-get-'em attitude which is evidently matched by a renewed emphasis on driving dynamics.
And it is updated on the safety front too. Additions include lane keeping, road sign recognition, updated radar cruise, and AEB system that detects cyclists which is handy. There's also RCTA and various steering assist scenarios. Limited models also get a surround camera as standard.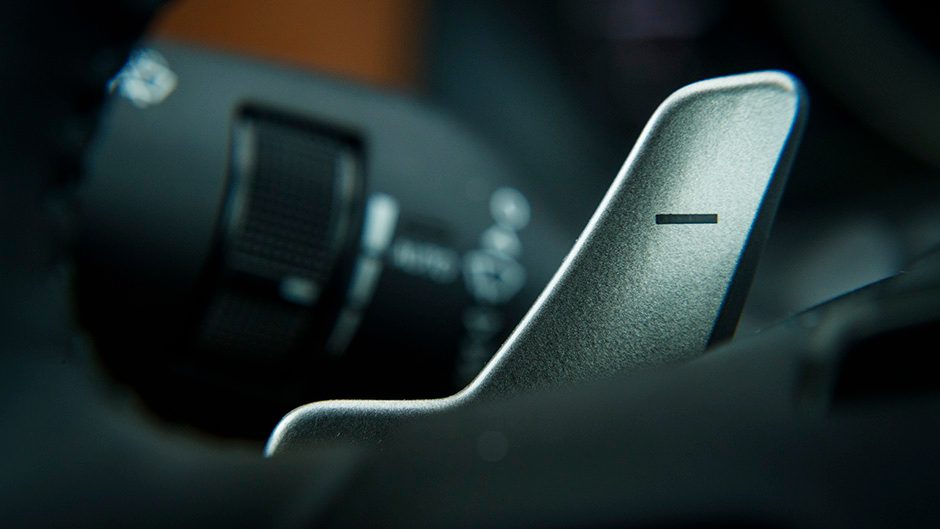 Lexus reckons the IS has been honed at the firm's Shimoyama Technical Centre which sounds a bit like the Nurburgring of the East, cepting it's only 5km long. Anyhow, all the tweaking was undertaken there, with the aim of increasing responsiveness and limiting unwanted movement from unsprung mass.
There hasn't been an IS-F for sometime, and while Lexus unveiled an IS500 recently, powered by an atmo-V8, it's a limited edition model for the US only. So the top variant for us is the 232kW IS 350 F-Sport, powered by a 3.5-litre V6. If you're dead set on that V8, for the moment you will need to upgrade to the RC-F, packing a 351kW 5.0L V8 and costing $171,300.
Otherwise, if you're after something a bit more sedate but still packing something of a velvet-gloved punch, then there's this IS300 Limited, at $83k, while the hybrid variant adds $5300 to the bottom line but offers mean fuel use of 5.1L/100km from its 164kW petrol-electric powertrain as compared with a claimed 8.2L/100km overall for this 2.0T unit.
How does it all come together? Various types of road surface and conditions were used in testing and if the IS300 Limited we drove is any indication, the tweakery seems to have worked. Except that the last time we drove the IS300 there was nothing much wrong with the ride and handling balance either. However, that F-Sport model featured adaptive damping. This IS300 doesn't; the suspension is fixed and yet it still does a fabulous job of walking a fine line between a luxury car style of pampering ride, expected of the premium set, and a sporty drive that class stalwarts such as 3 Series, XE and Giulia are also capable of. Add this one to that list of fine rear-drivers. Its suspension is also amongst the quietest of anything we've driven in its class; all manner of road atrocities are dealt to with decorum.
About the only aspect we'd query is its overall weight. Like the XE it feels a bit heavier than it should be, and you recognise this when you jump out of it and into another European 2.0T rival like the facelifted Giulia. There's a car that packs a similar sized motor (albeit with more output) but feels even livelier on its feet because it is carrying 65kg less weight. That said, the extra in the Lexus seemingly consists mainly of sound deadening; where we were unable to register anything exceeding 70dB on our SPL meter, the Giulia was roughly 5dB worse off. Even the indicator noise is quiet and refined, even if the action apes that of the 3 Series; there's no click for indicators fully on, making them tricky to cancel.
The general IS300 operation was so quiet that the clack of the accelerator pedal on lift-off was all the more apparent, surely an issue only with this vehicle.
The Lexus doesn't produce as much sheer oomph as most of its competitors (180kW/350Nm) and that power to weight deficit is evident in acceleration times. It's not that the IS feels slovenly but the engine, which is unchanged from the original, doesn't quite produce the low-down grunt a turbo-enhanced model should. Where others start to develop decent oomph from around 2500rpm, this prefers higher revs on the open road before it really gets cracking, although it is better in the Sport mode. The auto is smooth, but the paddles are too slow to react so for added pace you're better off letting the eight-speed auto do its own thing. There's turbo lag away from a dead stop, though in that regard it's no different from the norm. Because the engine prefers a few revs, fuel use climbed to over 14L/100km at times. Take it easy though and you can massage the IS300 into the low sixes during long distance cruising.
Other things we liked included a solid-sounding horn, easy cancellation of active lane keeping via a button on the wheel, a well placed stop/start button, and a Mark Levinson 1500wpc 17-speaker sound system that would humble some in vehicles costing six figures. Not-so-much features include unlined map pockets in the door, an engine note that's too clinical and road sign recognition that bleeps at you annoyingly when speeds are exceeded. Doubtless, that could be expunged in some hidden menu.
So, overall a well oiled machine, now with an even more comprehensive safety package to go with its replete level of specification, sound build and hushed progress. Those wanting more performance will need to look at the IS350, or to the more pricey Euro competition.
| | |
| --- | --- |
| Model | Lexus IS300 Limited |
| Price | $83,000 |
| Engine | 1998cc, IL4, T/DI, 180kW/350Nm |
| Drivetrain | 8-speed auto, rear-wheel drive |
| Fuel Use | 8.2L/100km |
| C02 Output | 191g/km |
| 0-100km/h | 6.99sec |
| Weight | 1699kg |