The Street Scrambler is Triumph's entry-level retro dual purpose machine. With a Euro 5 emissions upgrade, it appeals to the senses.
It has heritage the Street Scrambler, as you can no doubt tell from the images, the look harking back to the original scramblers that Triumph released in the sixties. Sixty years on the engine (which also resembles the original, though now has a discreet radiator) is right up to speed on the emissions front. And that's the main update for the 2021 model, Euro 5 emissions status. It achieves this by cleaner combustion, and an upgrade to the air intake and smog gear. Fuel economy is up a tick, but still good at 4.3L/100km and 99g of CO2/km, pretty decent for a 900cc parallel twin.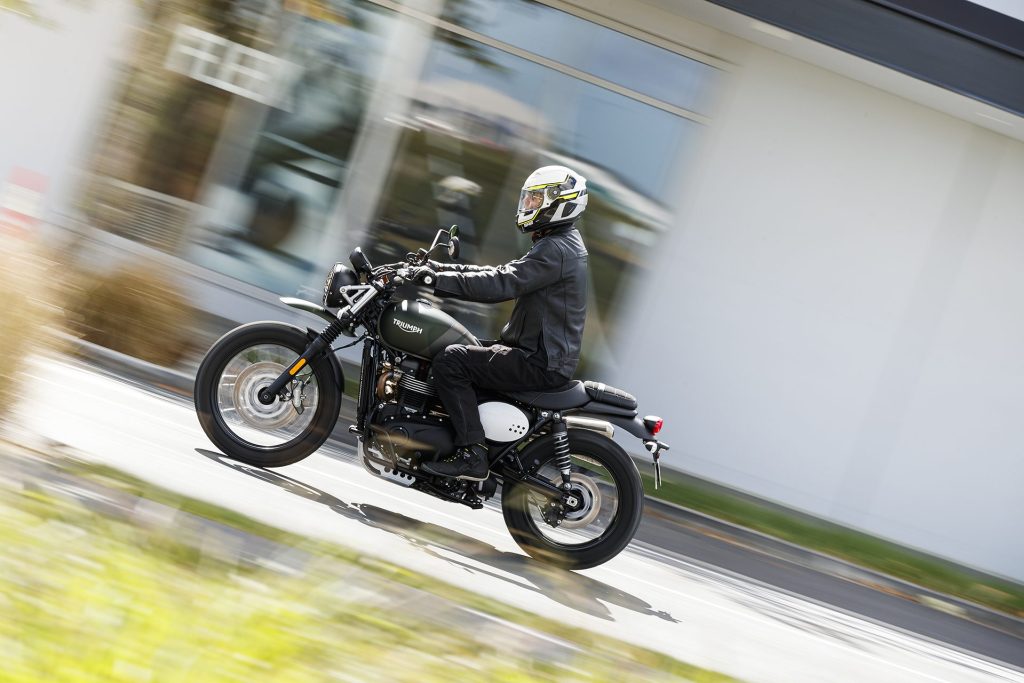 We even saw mean figures below this. That's largely because of its generous slug of low down torque, 80Nm chiming in at a gentle 3250rpm, and in top (fifth) gear that equates to the open road limit so there's little in the way of vibration. Good mirrors reflect that. Naturally there's a bit of wind noise because of the slightly elevated seating (790mm) and you're open to the elements but that's kind of the point of this bike.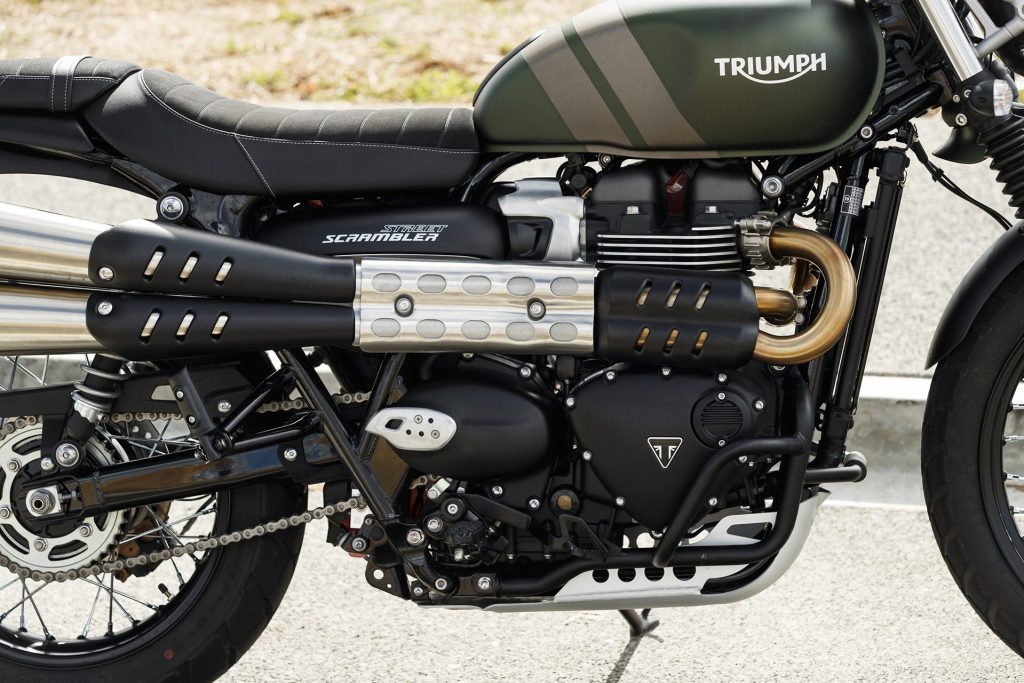 The name kind of says it all too, in that it is rather descriptive. It's a no-nonsense machine built for a spot of light-duty off-roading (19-inch front wheel, 120mm of suspension travel each end) but will generally be used more for the commute or for weekend rides than adventuring. The tyres also give more than a hint of its dual purpose nature, Metzler Tourance rubber aimed primarily for street and gravel riding than wilderness pioneering.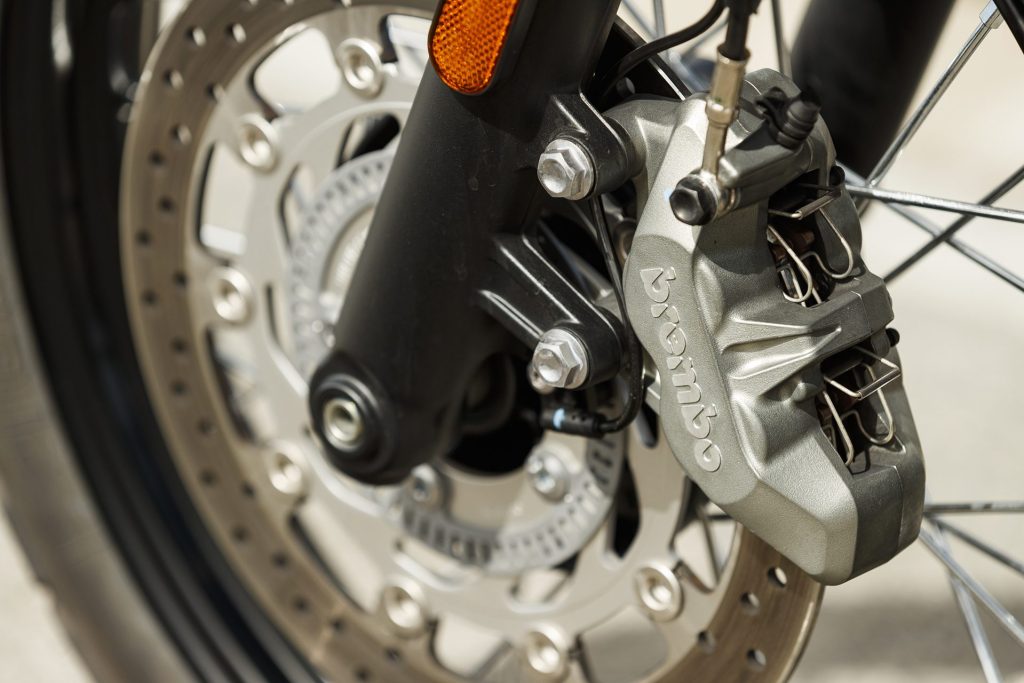 There's also not quite the rear suspension travel you might want for dealing with bigger bumps or jumps but you can always update with Fox suspension, offered as an accessory. There are 119 other add-on items available. And evidently these machines generally leave the shop with at least a few bits and pieces added. Like the one you see here with its headlight guard and engine protection.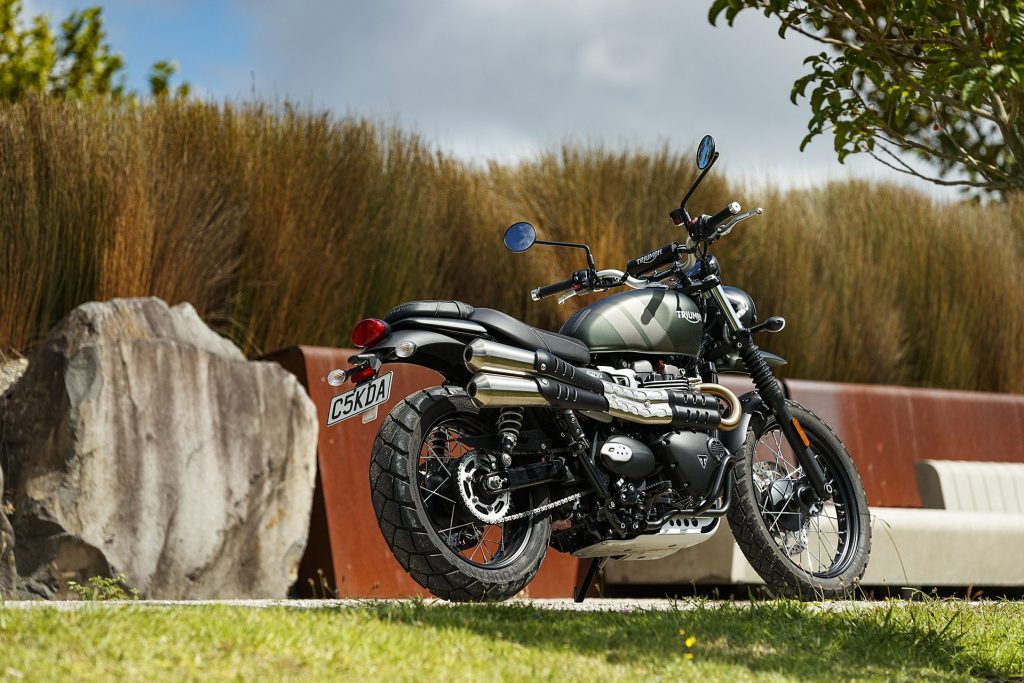 In its latest guise the SS 900 has new aluminium side panels with a number board but all the other shiny bits and pieces, like aluminium headlight brackets and high-level brushed stainless exhausts, along with a non-slip seat, were present on the EU 4 compliant model we last rode in 2020.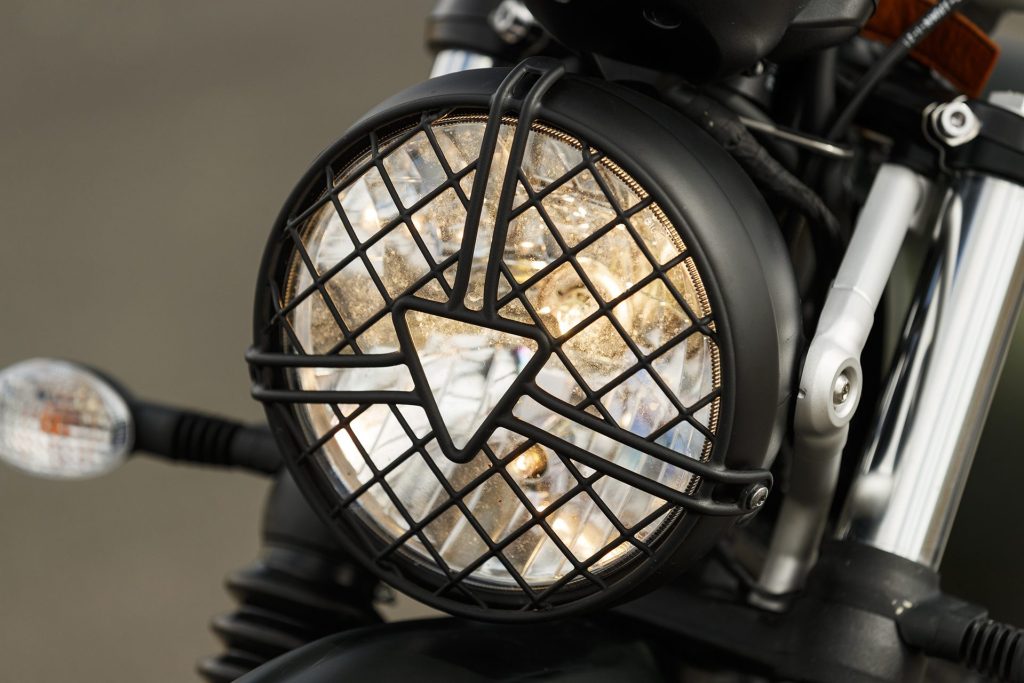 That had also received the engine power update, adding 7kW for a total of 48kW and subtracting 0.9sec from its prior sprint time, making it into the fours (4.7sec). An overtake in the low 3sec bracket means getting past slower traffic is no issue, providing you shift back a gear. It still weighs the better part of 220kg so you need a few revs to get the best from it. That said, it's all over Rover by 7500rpm. But you won't care because generally it will be percolating away around peak torque point, where it also sounds righteous, its 270 degree or uneven throws helping to give it a booming voice.
Besides, shifts are cleaner if you hook the next gear early. A torque assist clutch makes for a lightweight lever action, and preloading the lever with your left foot and waiting momentarily before upshifting ensures silky changes.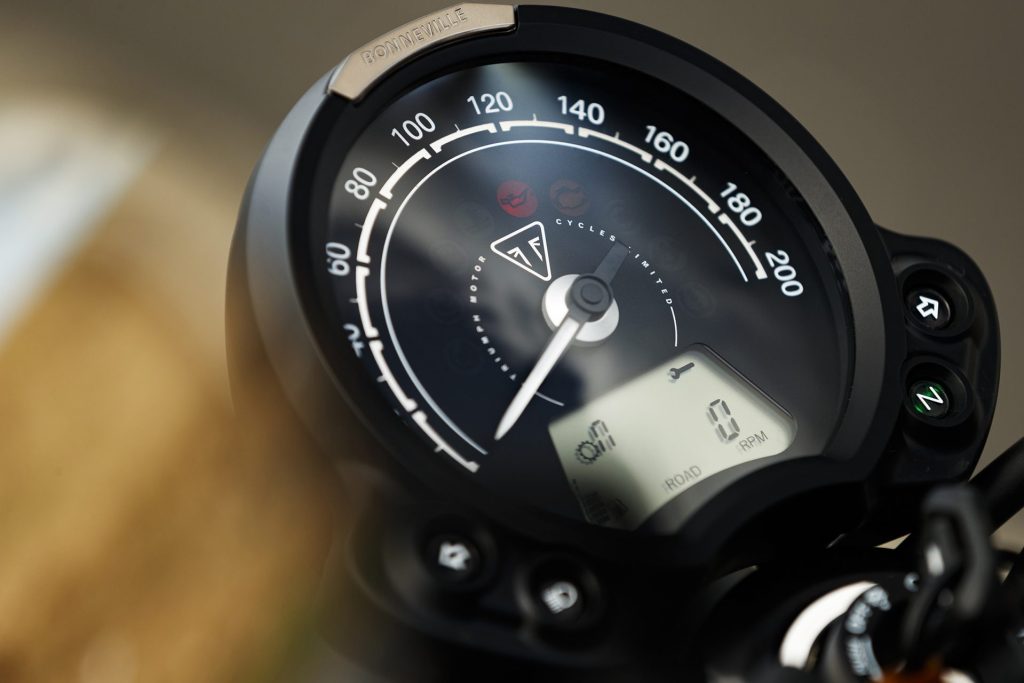 Relaxomatic Project
Along with that relaxed attitude is a relaxing riding position, the bars no stretch, the pegs not too elevated, the brake lever adjustable and the seat cushy. Your right leg leans up against the exhaust heat shield but it never seems to issue forth with cooking smells. Fact is, you seldom feel the heat.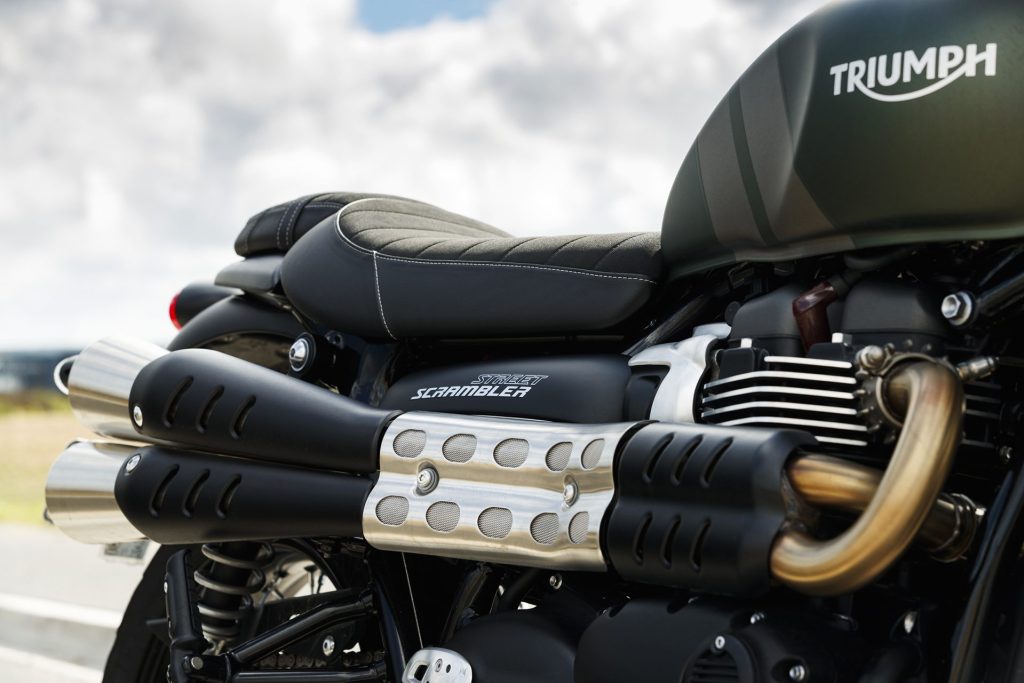 We rode it initially on a wet and windy day and about the only issue, as mentioned, is limited rear suspension travel so it's best to weight up the pegs and rise up slightly if you see sharp bumps or big craters ahead. The front suspension, despite being unadjustable, is well sorted. It's the rear that can jolt you at times. Brakes are surprisingly okay. You'd not necessarily think so at first glance, no radial set-up or twin discs. But a sizeable 310mm front rotor and four-piston calipers make for reassuring bite. With the rear unit chiming in we managed emergency braking distances of under 40m.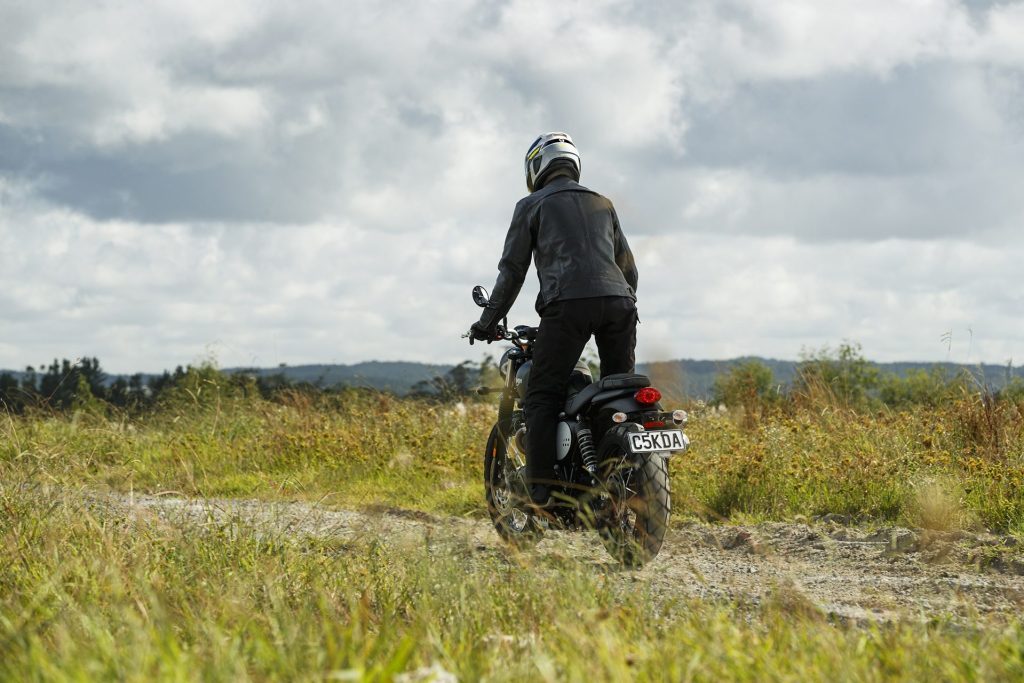 In dry conditions, as with anything on two wheels, it's much more at home, the Tourance tyres offering reassuring grip. Once underway the impression of weight at rest seems to dissolve too and it's rather friendly on both highways and byways. Quite good fun in fact and unlikely to get you into trouble with the red and blue brigade, not that it prevented us from a run in….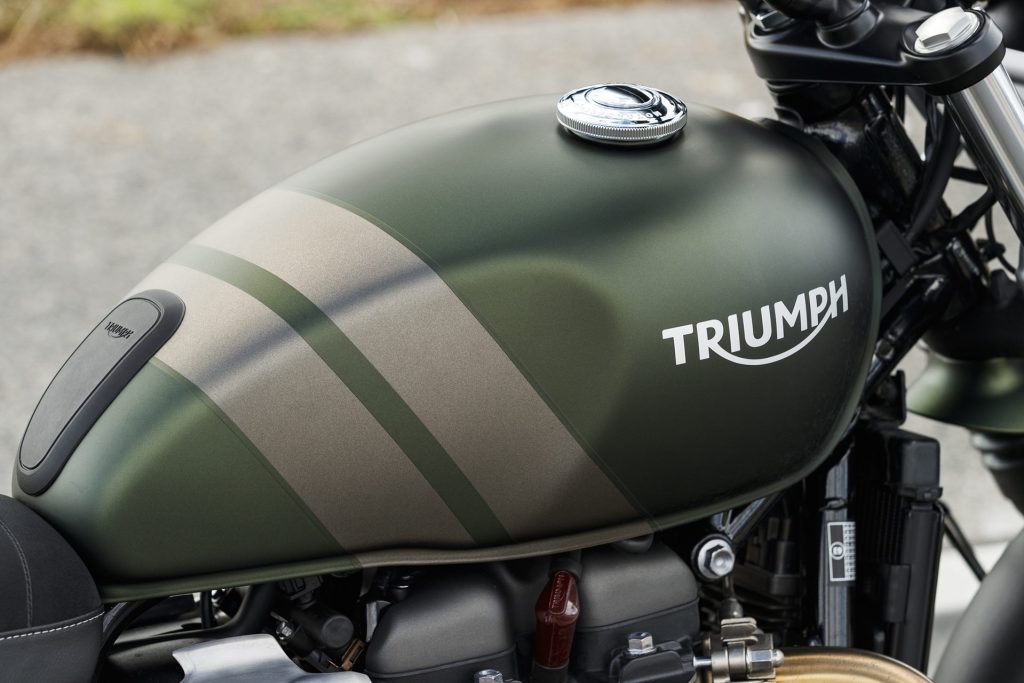 There's nothing much to adjust here; Road mode is for just that, Rain for the wet and Off road to nix the TC and ABS at the rear.
If it's something a bit special you're after in your Street Scrambler, there's a Goldline Edition available, for an extra $1000, with hand painted gold pinstriping on the bodywork.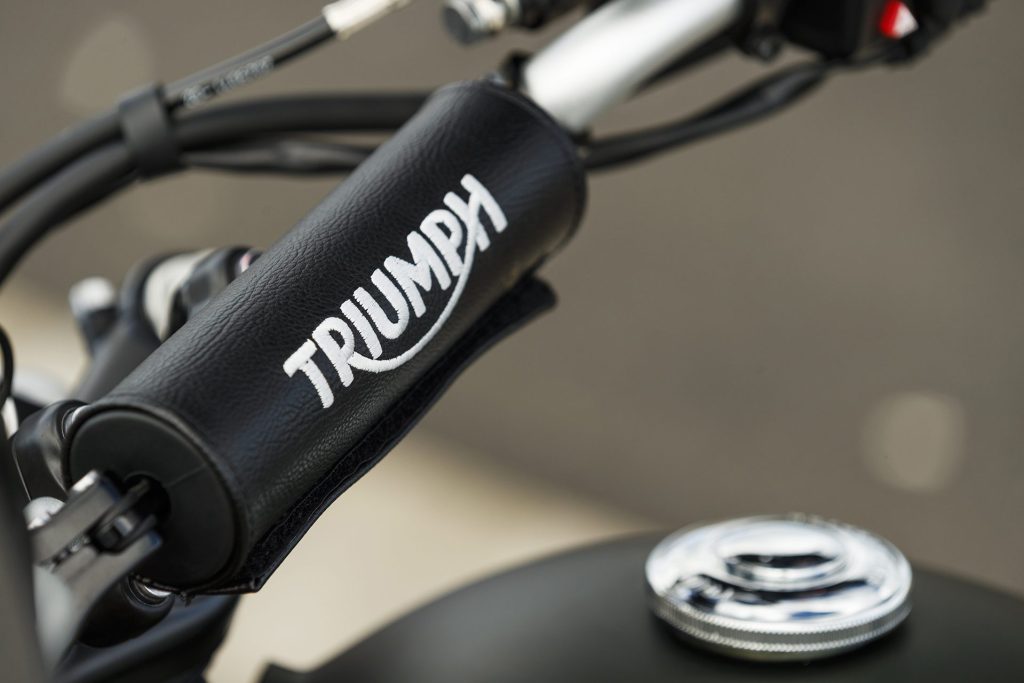 The main competition? That would be Ducati's Scrambler Icon at $15,525, almost $4k less than the Triumph, with its old-school air-cooled 803cc engine. No, not quite as much displacement but not as much overall weight either, and it has a six-speed gearbox so is a wee bit quicker. We like the simple attractive looks, but the original had a rather bony ride. We haven't had a chance to revisit it but then we haven't ridden any Ducatis for a while because it's run out of Australia and they don't seem especially interested in the fourth estate over here.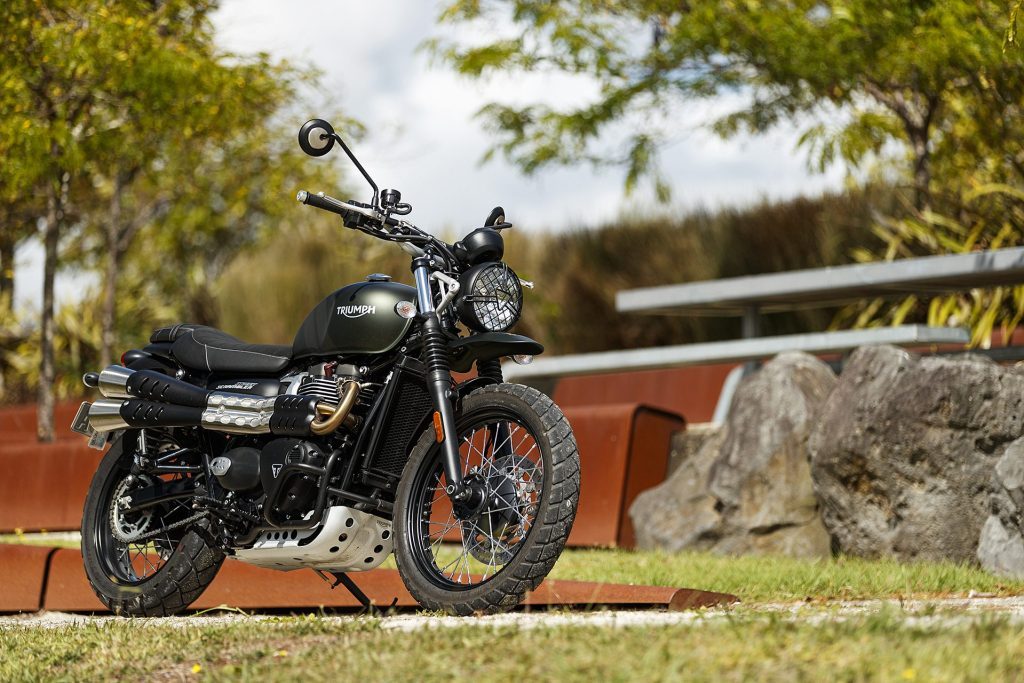 At the other end of the spectrum, the gorgeous R nineT Scrambler costs an extra $5k but then it has more motor, its air/oil cooled 1170cc engine good for 116Nm. And that makes it rather faster as well. Plus it has the same retro-cool aesthetics vibe as the Triumph. Is it worth the extra? That depends. To my mind, probably because it gets another disc up front, along with another cog, is no heavier overall and goes like stink. Both look fabulous in that neo-retro way. We doubt you'd be disappointed with any of this trio.
Model
Triumph Street Scrambler 900
Price
$19,490
Engine
900cc, liquid-cooled,
fuel injected, IL2
Power/Torque
48kW80Nm
Transmission
5-speed, chain final drive
0-100km/h
4.67sec
80-120km/h
3.28sec (93.3m)
100-0km/h
39.28m
Safety systems
ABS, TC
Seat height
790mm
Weight
220kg