Moto Morini is expanding its 650 range with the Seiemmezzo STR you see here (there's an SCR for Scrambler version too).
Bit of an exotic mouthful that but hey it's part Italian. Its vowel-ridden name translates as six and a half, hinting at its 649cc displacement, while STR means Street, as in standard or naked bike.
Moto Morini has been around for yonks, off and on. Now owned by Zhongneng Vehicle Group, it has design facilities in Italy and production is in China.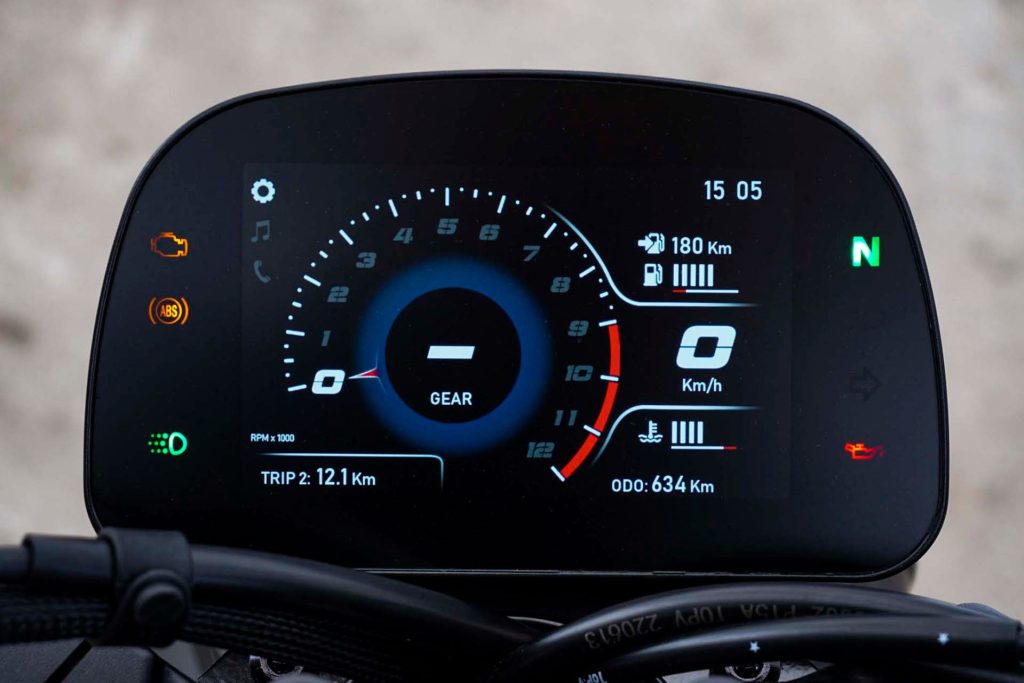 Last year the firm kicked off with the Moto Morini X-Cape 649, a relative ADV middleweight bargain at launch, costing $13k. It did everything rather well, particularly given its LAMS legal status, with decent performance despite its 240kg weight. It had a nice ride and handling set-up and great looks, along with some natty gear like Brembo brakes and Marzocchi suspension.
Naturally, with logistics issues and inflation, the price has gone up and in 2023 the X-Cape is now $15,590 but that's still okay for a decent all-rounder. Now a couple of lightweight naked bikes have joined the line-up. These use the same CF Moto-derived 649cc parallel twin engine to even better effect.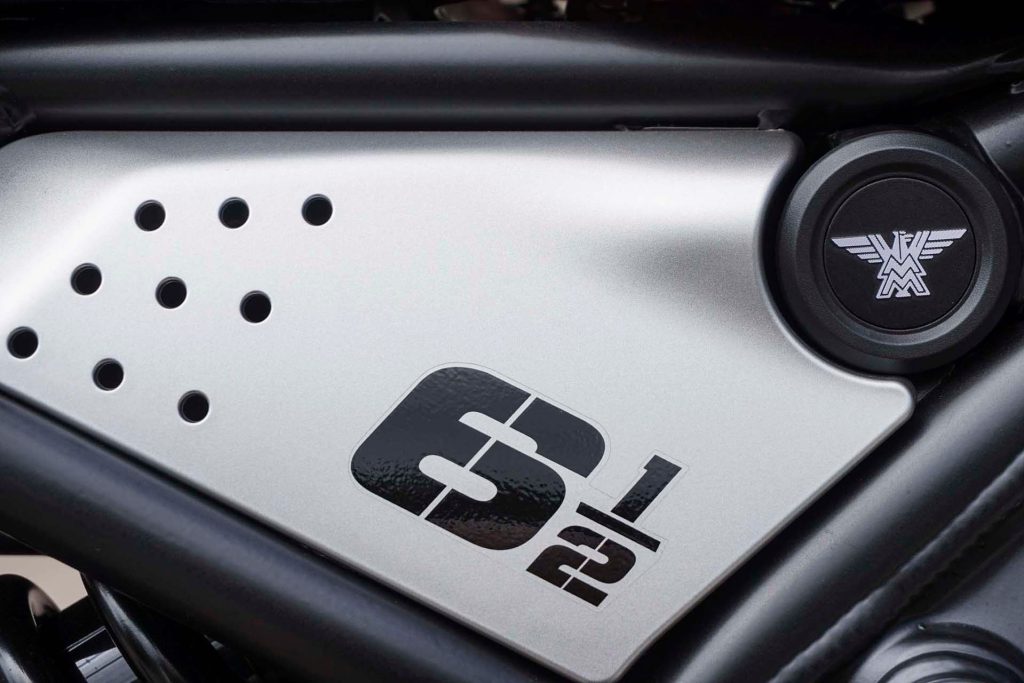 That's because the pair are not as beefy; the STR weighed in at just on 210kg fully fueled. And that makes it rather easy to muscle about, engine off, even if the lock isn't that generous.
Like X-Cape, this is a sharp looker, though others might prefer the SCR variant with its wee fly screen, beaky front fender, retro-looking brown seat covering, dual purpose tyres on wire-spoked rims and gold forks with plastic slider protection. It costs an extra $600 which most will probably think worthwhile ($13,990 vs $14,590) as it looks (arguably) even better. Those who have ridden it reckon the ride is slightly plusher too.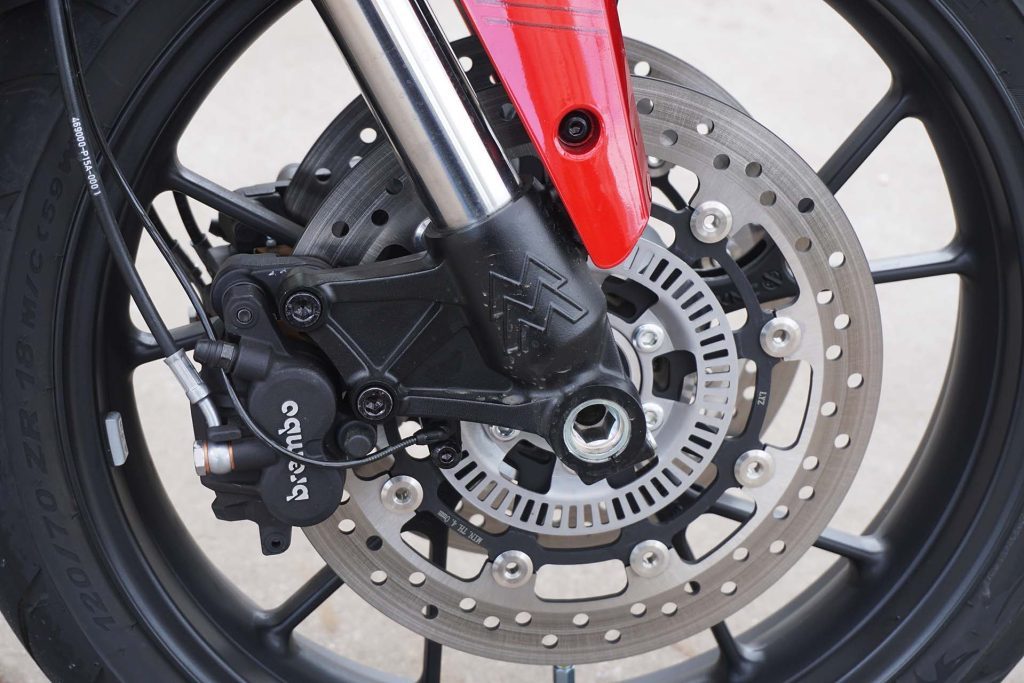 On that, when we first hopped aboard the STR, the suspension felt spongy, the front sagging under brakes, the rear also soft. Turns out the upside-down Kayabas are fully adjustable, while the rear has preload and rebound variability. So we set to it with a screwdriver and added a few clicks at each end which transformed things, much firmer, much less dive, much better control over bumps. Just right really.
We also adjusted the dogleg brake and clutch levers, both with excellent easy-to-use rotary devices. Other cool gear on this bike includes the five-inch TFT screen which includes a fuel gauge and distance to empty countdown (but no fuel consumption figures), solid pillion grab handles that double as gear tie-down points, and beefy Brembo twin discs up front (not radial-mount however).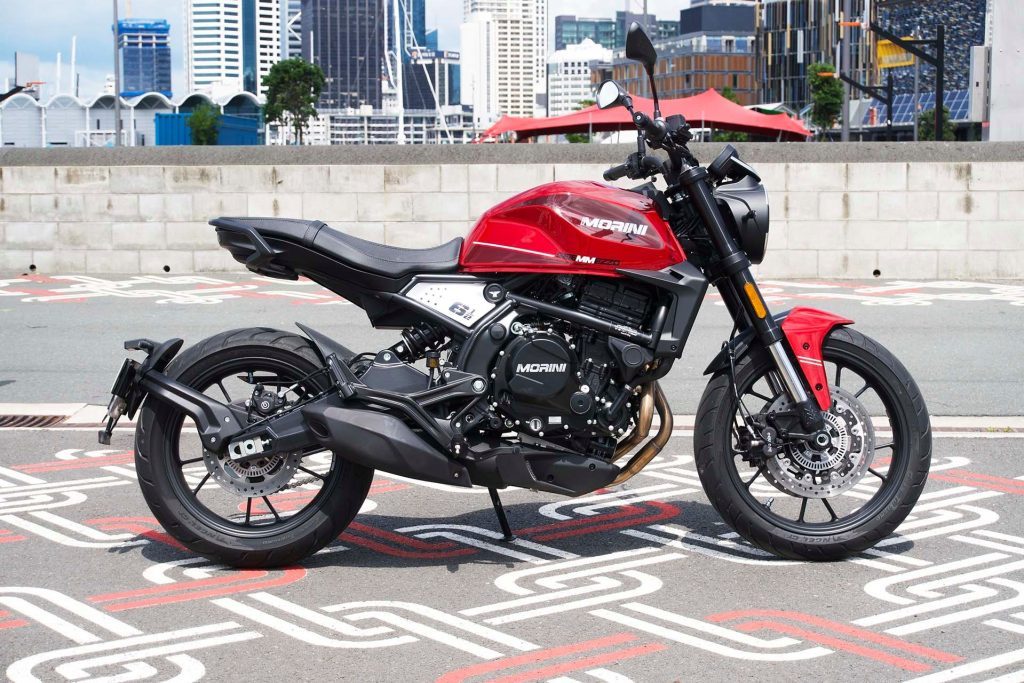 The engine we won't dwell on as it's the same 45kW/54Nm unit as the X-Cape's. Only here it is pushing less weight, so it comes in close to the upper limit of the LAMS formula (145kW/tonne). That makes it a nippy little thing, closing in on four seconds 0-100, and an overtake done in well under 100m. The mill doesn't sound like much but lugs away cleanly from about 2000rpm, nice for town work, and spins to around 10,000rpm at the top end. There's agreeable midrange pull too, and the power builds progressively. At the open road limit it is sitting on 4500rpm, and 5000 is 110 which is, in reality, about 103km/h.
We rode this north from Auckland to Mangawhai on a calm-ish day (which is best for a naked machine) and had plenty of fun. It is easy going in just about every respect. It tips in well, the Pirelli Angels hang tough and corner bumps don't upset the apple cart. With 120mm of travel each end and suspension adjusted to personal preference, the ride was pleasant, and ditto the riding position which is open and relaxed, typical of a naked machine. Mirrors aren't that big, and the view isn't wonderful, obscured in part by elbows and a bit of shimmying but engine vibes are well enough damped by the lone balancer shaft. Brakes are up to snuff too, the fronts doing the business fine by themselves, not always a given on budget middleweight bikes. A best stop from 100 in the late 30s is about what you'd expect.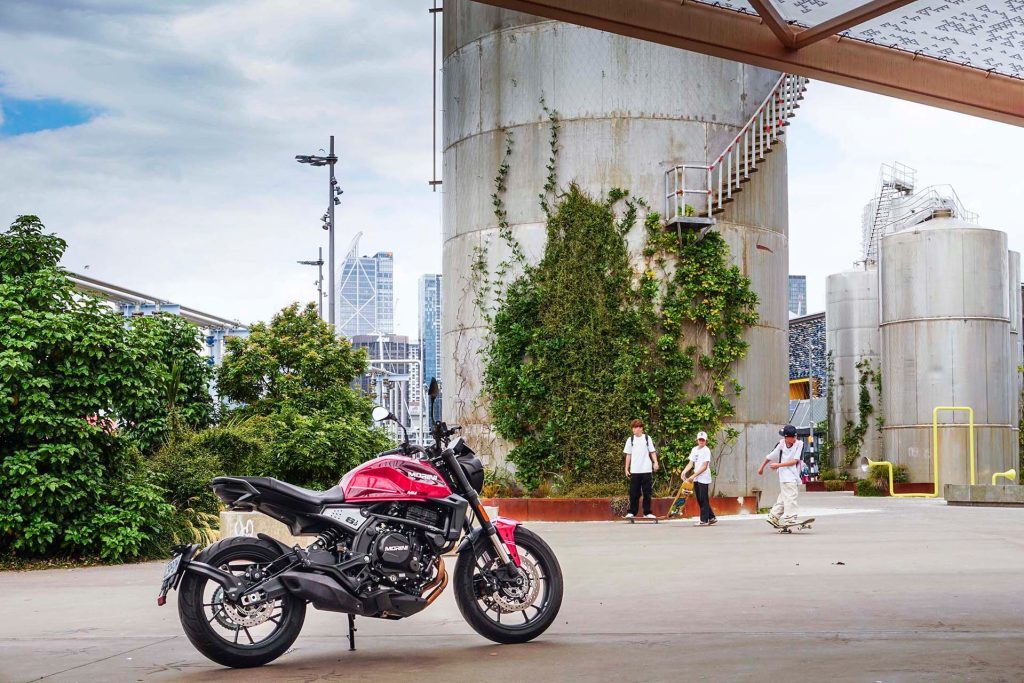 The only real issue we had with STR occurred early on in the piece when it sometimes refused to shift below fourth or third after coming to a halt at stop lights. However, it had only a few kays on the odo then and this trait disappeared as we added more. Neutral was generally easy to find. We also thought that high beam was kaput but discovered the lights were on their DRL setting. Naturally with the headlight off the high beam wasn't going to activate was it? What an idiot.
So a good thing, easily worthy of a 6.5/10 rating (probably closer to an eight) only there is a fly in the ointment, being Suzuki's aging SV650A at $10k, also a LAMS offering. SMZ STR looks better with its Italian design flare, and features higher quality parts, Brembos etc, adjustable suspension, and LED lighting, so is arguably worth the extra.
Model
Honda Rebel CMX1100
Price
$20,495
Engine
1884cc, liquid-cooled,
fuel injected, IL2
Power/Torque
64kW/98Nm
Transmission
6-speed, chain final drive
0-100km/h
3.66sec
80-120km/h
2.14sec (60.56m)
100-0km/h
40.85m
Safety systems
ABS, TC, wheelie control
Seat height
700mm
Weight
223kg (claimed)