BMW's R 18 cruiser has morphed into a long distance tourer called the Transcontinental. We climb aboard and head out on the highway.
So a couple of years ago BMW decided to compete with Harley and Indian, launching a bike based around an 1802cc flat-twin. We rode the original R 18 roadster that went for $43,990. It's a substantial piece of retro-inspired mechanical art but it ain't cheap.
In an era of rising prices, it's a surprise to know that right now you can purchase a similar machine, the base R 18, for $29,990. Less kit, sure, but it's now much better value.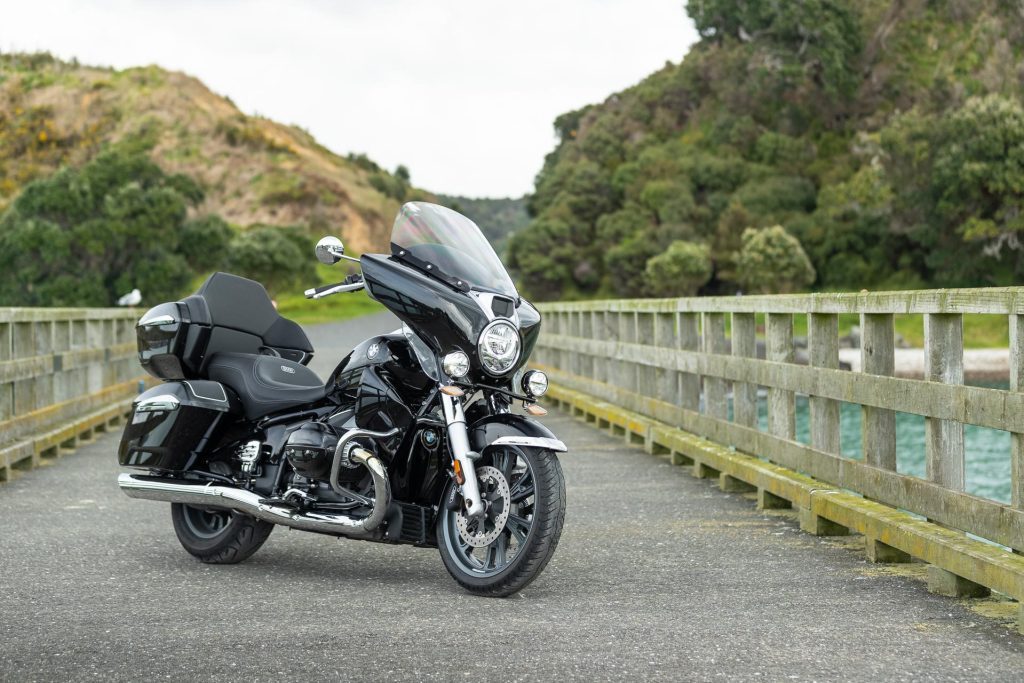 But that's not what we're on about here for BMW has created a full-force tourer out of the R 18 named Transcontinental which conjures up some nice touristic imagery.
We're trying hard to think of any motorcycle that can come close to this for outright comfort, even without electronic suspension control. That said, it is capable of determining how many people are aboard, and whether that enormous top box (almost 50L) is full or empty. It then dials up the optimum preload setting. Clever stuff.
Not that the ride quality is all wine and roses; there's too much road noise making it through to the rider from the tyres. You really notice this when moving from chipseal to hot mix when the induction-like roar disappears.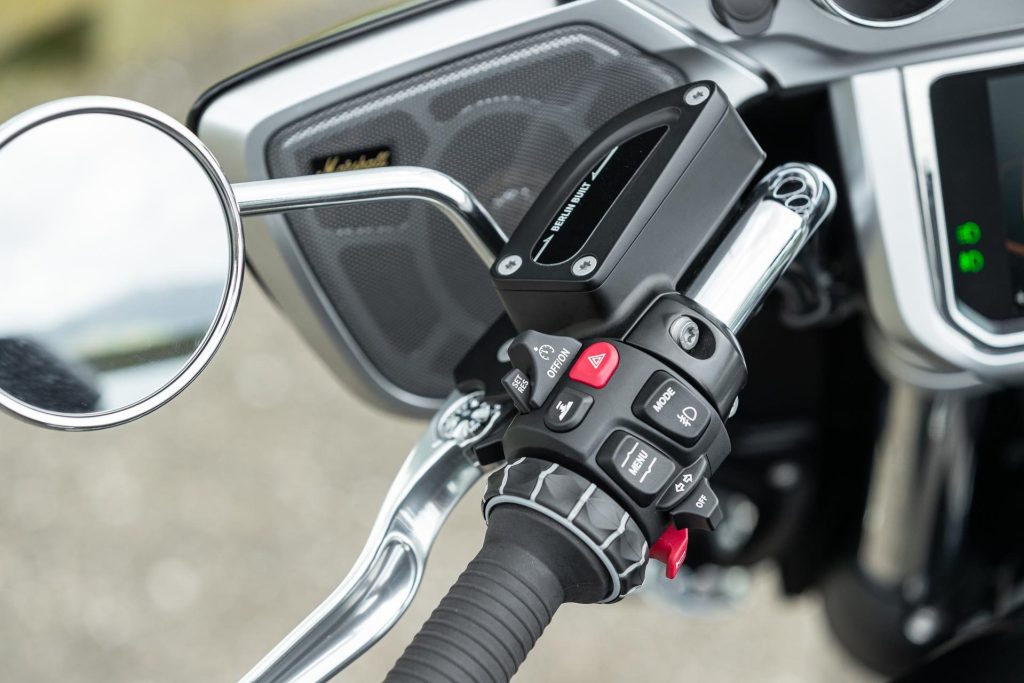 Forget about using the optional Marshall hi-fi system on Kiwi roads, unless you have a Bluetooth headset. Other cost options on this machine included active cruise control which works well, adaptive headlights, reverse gear and an alarm system.
If you like your rides to be colossal, then this might suit but its size does take some getting used to. The tricky balancing act reminds of the Street Glide with its Batwing fairing and line-up of instruments set at eye level.
Only that's a paltry 370kg where this is 427kg, heavier even than a six-pot Honda Goldwing (397kg). Where the R 18 can be a bit scary to manoeuvre about, the TC is another thing altogether with its fixed fairing and enormous top box.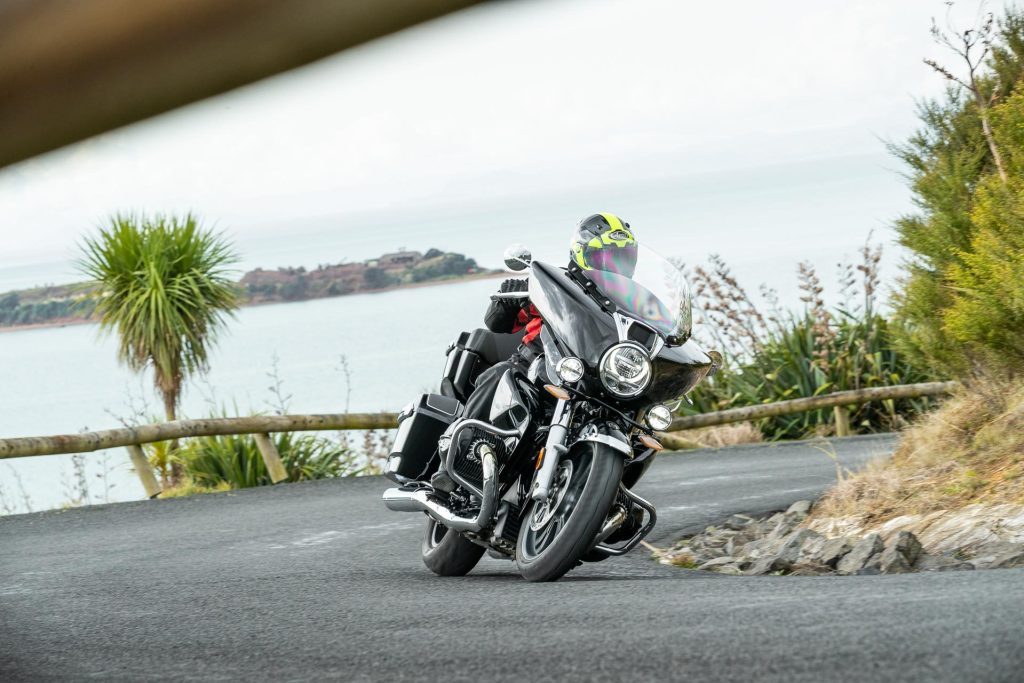 It's about the most unwieldy bike I've ever encountered; even just assuming the vertical from when it's leaning on the side stand requires proper heft. How the BMW staff must have laughed at my first attempts at a getaway.
Or maybe hearts were in mouths, like mine. With familiarity I was able to back it out of the garage and onto the road without too much anguish.
But you really do need to take care at slow speeds for a ballerina this isn't. And undertaking U-turns can also raise the pulse.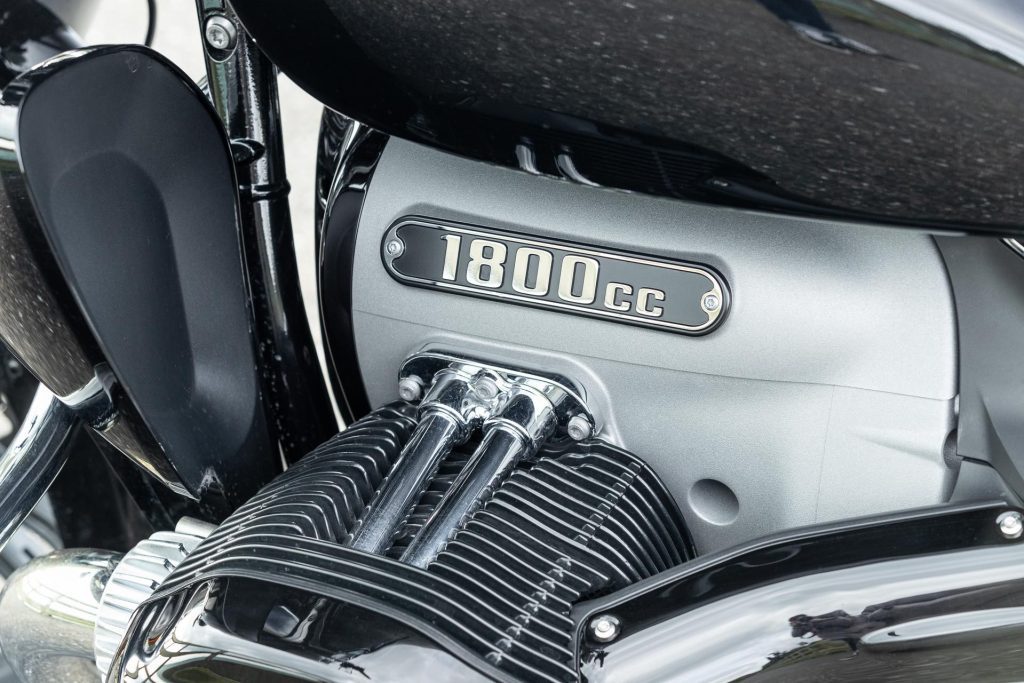 Some of the issues of the enormous flat twin layout remain, the main one being the lack of room between the bottom of the right slug and the brake pedal. It's much the same on the left side, the shifter sited too low to hook a boot under. It's adjustable but not greatly.
Also mildly annoying is where the fixed screen ends, right in my line of vision. Yes, it makes you sit up straighter to peer over it, and I like that you can ride it tear-free with the visor up but really at this price the screen should be height adjustable, even if just manually.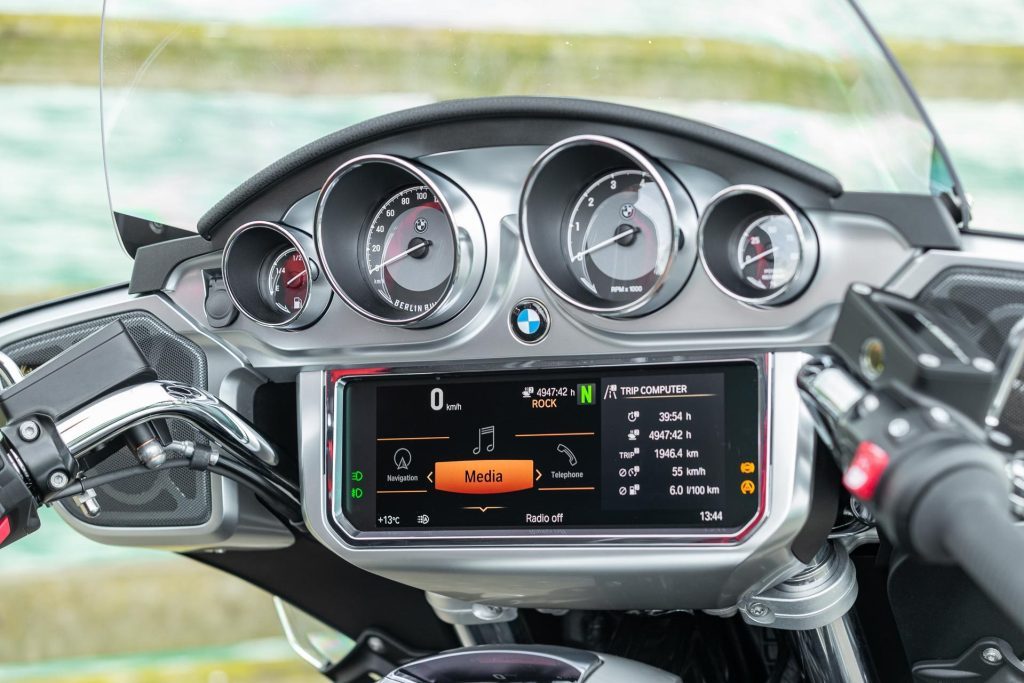 On vexing things, using the iDrive-like rotary controller takes a fair amount of learning. Even then there's too much distraction and on a bike not looking up is ever so much more dangerous than in a car.
Atop the tank under a chromed lid is an area for phone charging but most Smartphones won't fit in the slot without removing their outer skin.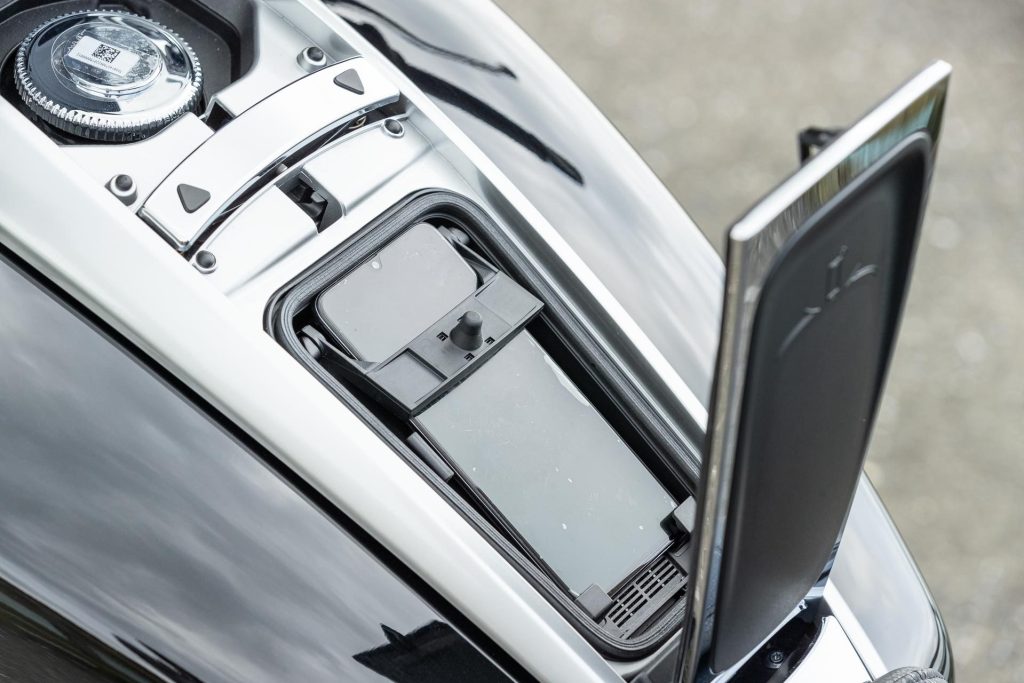 How's it go though?
The extra weight impacts on performance compared with the naked R 18 cruiser. It's not as sprightly as the R 18. That's especially the case with the engine in Roll (easy-going mode). Put it in Rock to match the radio setting and you will never Roll again.
This will pull reasonably from about 1500rpm, especially in town, but not with quite the authority of some rivals. And even when in its zone, above about 3000rpm where peak torque resides, it's no fireball. We couldn't get below 6sec 0-100 on the Trans vs 4.5sec for the R 18 naked bike.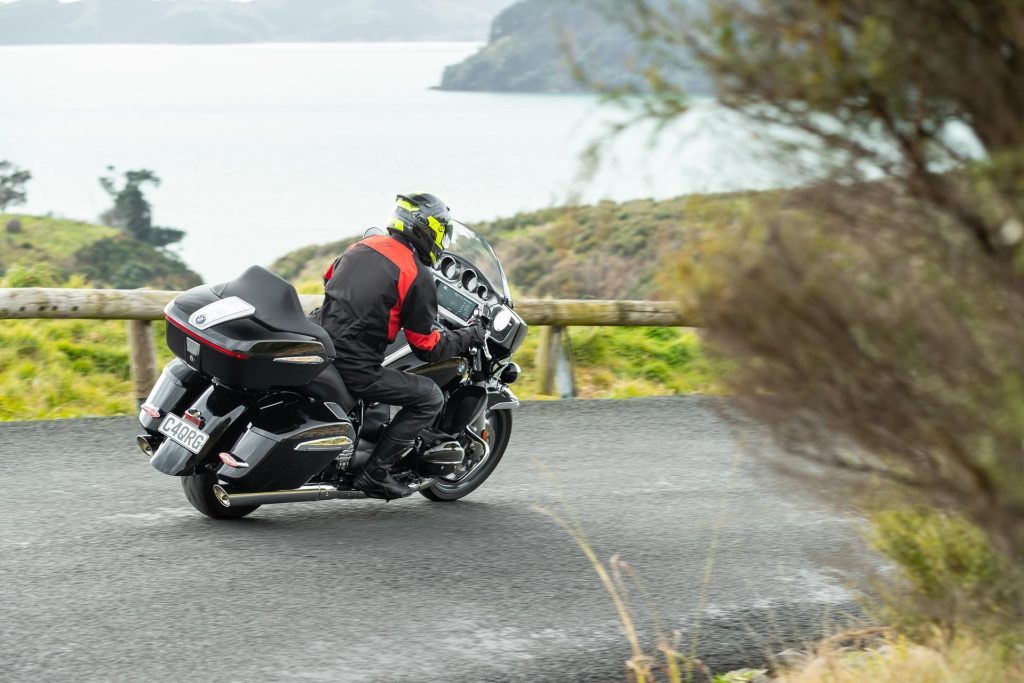 With a tourer it's overtaking that is key (80-120 in 3.6sec vs 2.97 for the original) and emergency braking potential (a disappointing best of 43.37m vs 39m for R 18). The linked brakes are a touch undercooked. We'd have expected radial-mount monoblocs for this sort of money.
After jumping off a similar sized and priced Harley (Fat Boy 114), we noted better cornering clearance with the Trans (lean angle in the early thirties vs late 20s for the Harley).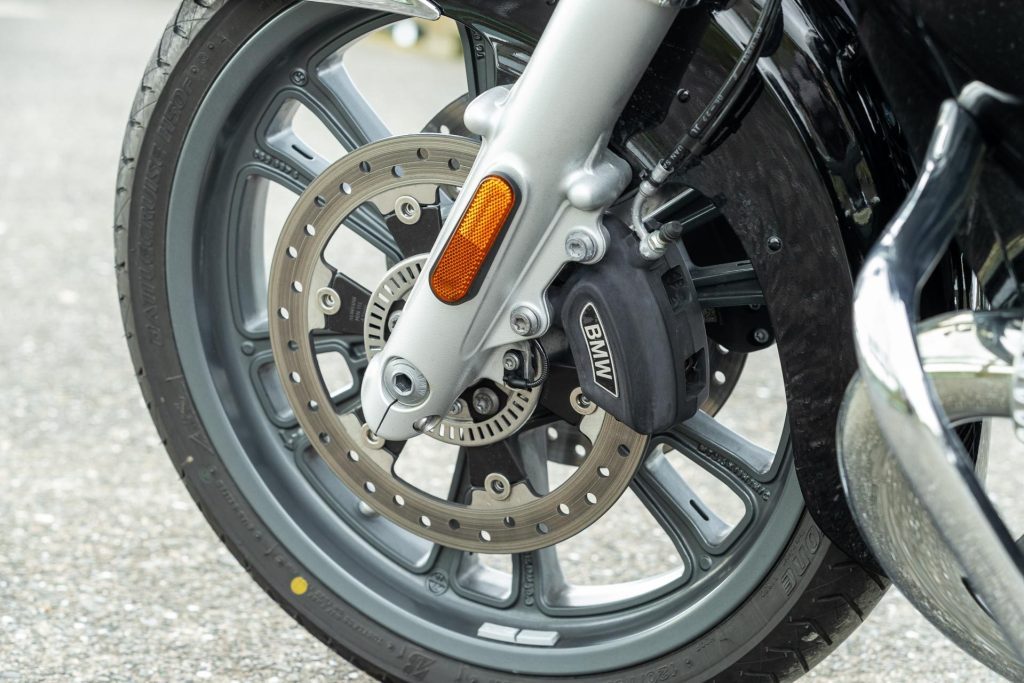 And this doesn't fight you in tighter corners either, though it does still touch down with relative ease but the small running boards pivot nicely as the hero blob graunches away. When touring you probably won't touch down much unless you are in the middle of a turn that tightens unexpectedly.
One other unusual feature of the Transcontinental is the left lurch it gives at start-up. Those are 900cc slugs so if it feels like it's trying to throw you off simply push go while it's resting on the side stand.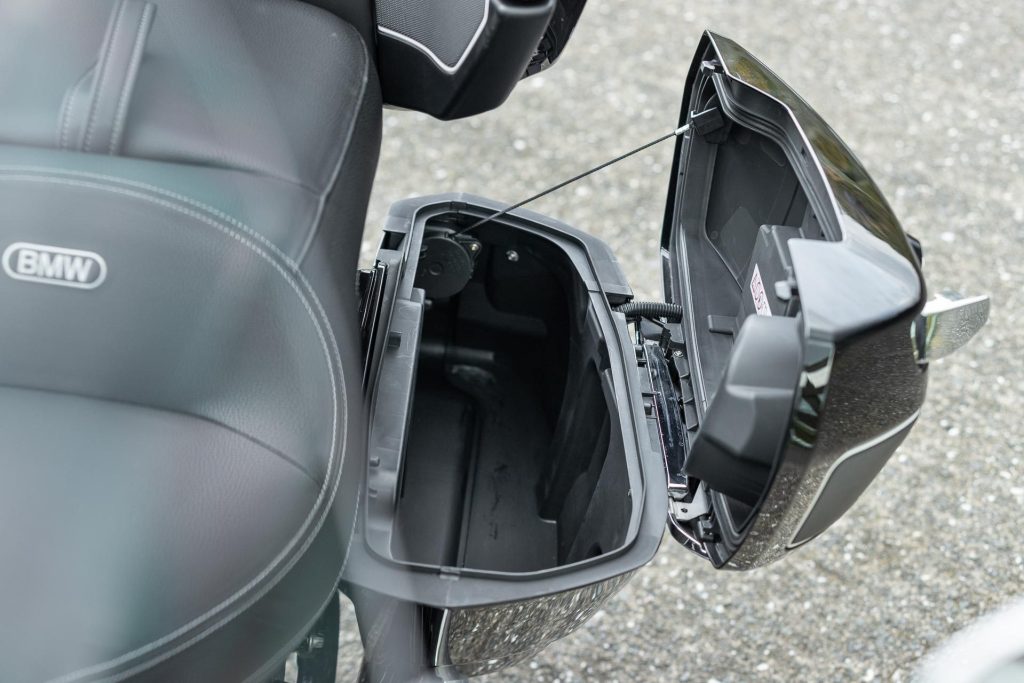 This is a practical machine; I fitted a leather jacket and my backpack in the top box easily enough and it will evidently swallow two full-face helmets.
If you want there's seat heating for yourself and your significant other who will no doubt slumber at times given the cosseting nature of the pillion throne. It sure looks comfy.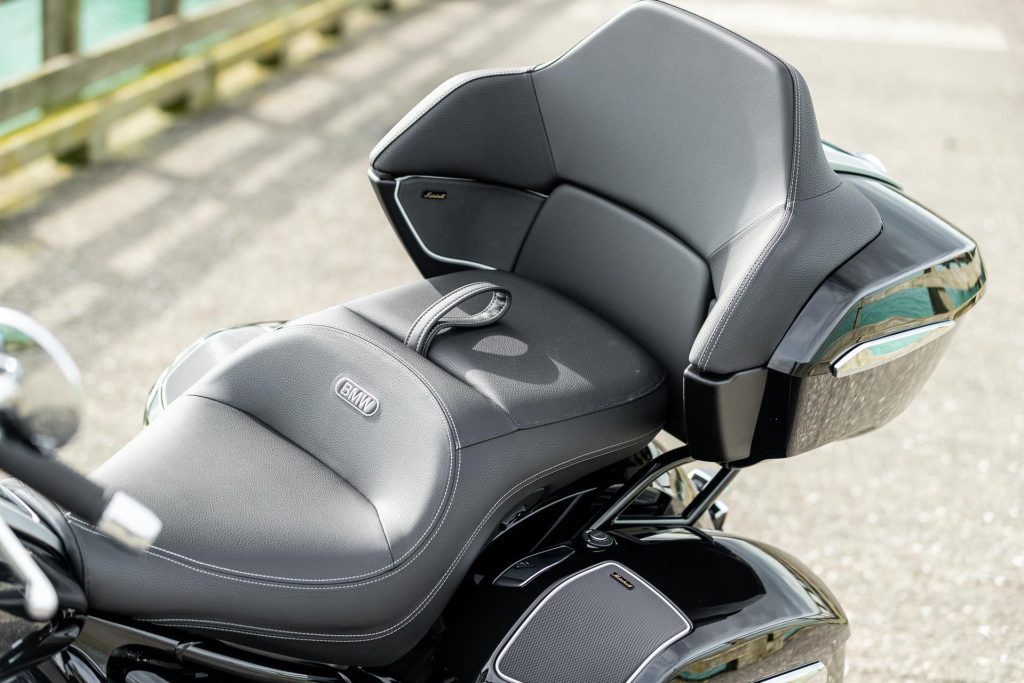 While it's a mighty impressive look, the difficulty balancing this beast at rest would weigh on my mind. You could always do what everyone else does and buy the R 1250 GS for touring instead.
If it has to be the R 18, we'd suggest the lighter (and less top heavy) base model with an optional screen would be the go.
| | |
| --- | --- |
| Model | BMW R18 Transcontinental |
| Price | $43,990 |
| Format | Air/Liquid-cooled / Fuel Injected / F2 |
| Engine | 1802cc |
| Max Power | 67 kW @ 4750 rpm |
| Max Torque | 158 Nm @ 3000 rpm |
| Cylinder Head | OHV / 8v |
| Gearbox | 6-speed |
| Drivetrain | Shaft drive |
| Front Suspension | 49mm forks, unadjustable |
| Rear Suspension | Monoshock, preload adjustable |
| Front Brakes | Four-piston calipers, 300mm twin discs |
| Rear Brakes | Four-piston calipers, 300mm disc |
| Safety Systems | ABS, TC |
| Tyre Size | F – 120/70R19 / R – 180/65R16 |
| Tyres | Metzler ME 888 |
| Wheelbase | 1695mm |
| Seat Height | 740mm |
| Rake/Trail | 27.3 degrees / 183mm |
| Fuel Capacity | 24 L |
| Measured Weight | 427 kg |
| Weight Distribution | F – 194 kg / R – 233 kg |