One of the most popular vans in New Zealand is going electric, with Toyota set to debut its Hiace BEV Concept at this month's Japan Mobility Show.
Officially called the 'Global Hiace', the Japanese carmaker has given us our biggest clue yet as to what its plans are for a future zero emissions production van.
Interestingly, the concept only comes with one seat for the driver as its main focus is on maximising cargo-carrying capacity.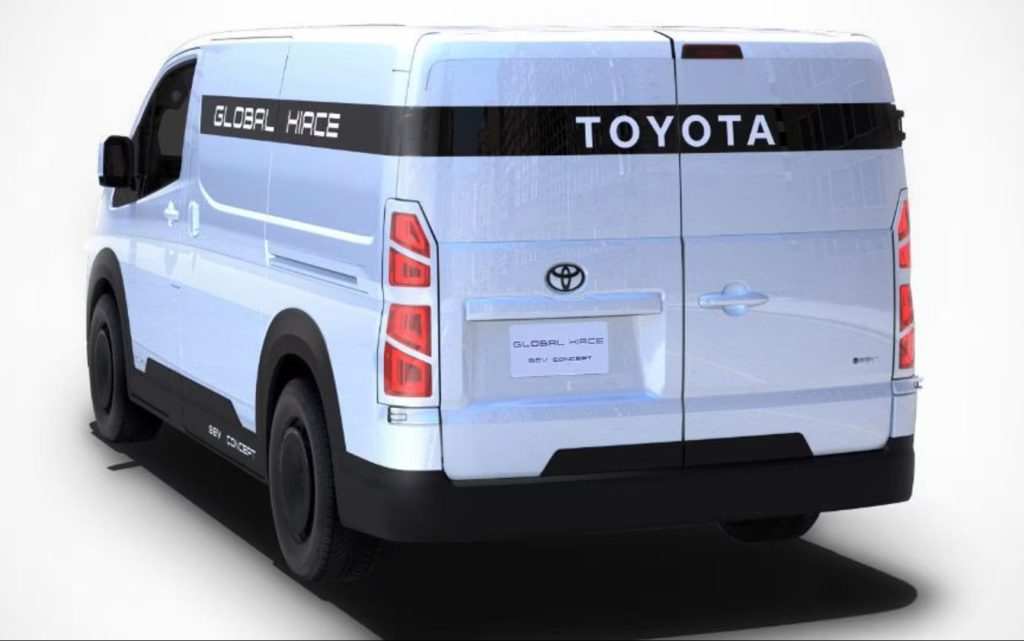 It's capable of transporting goods up to 3.5 metres long and features a flat floor which will no doubt make fitting taller objects inside much easier. The electric Hiace concept also comes with a specially-designed cart to make the task of loading and unloading goods stress free.
Toyota hasn't said what size battery the concept features, nor how much power it makes from its electric motor(s).
As for its design, the EV is based on the current generation version of the long-wheelbase Hiace, inheriting design features like a sharp front fascia but with a modern twist, as well as a closed-off grille. The rear end has also been treated to a new set of taillights.
Inside, the dashboard layout is fairly similar to the van upon which it is based but has been given a digital gauge cluster, a larger infotainment touchscreen, and a dial-style drive selector.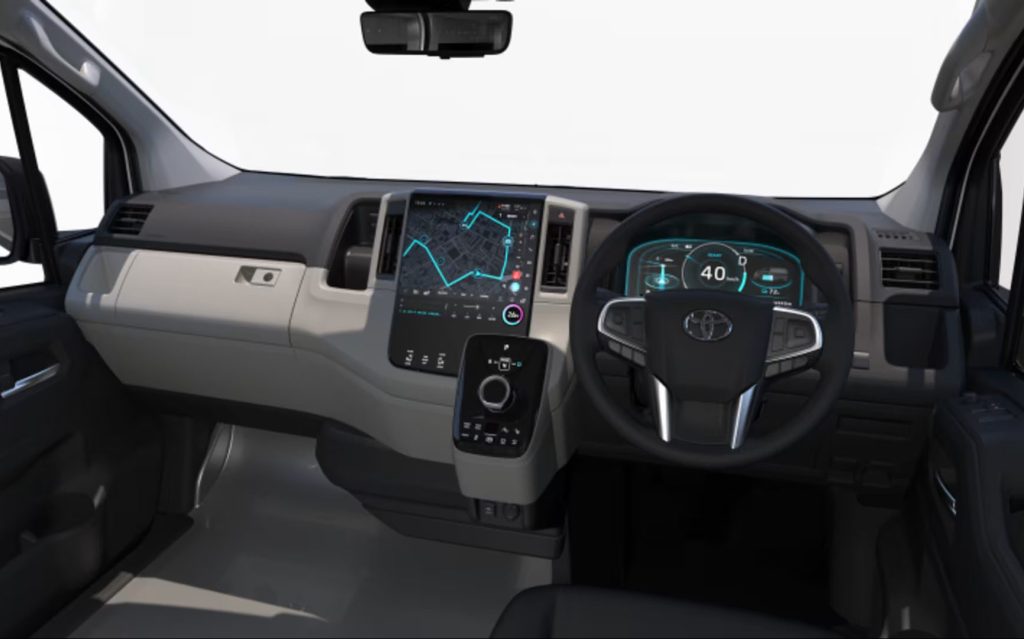 A past report from Best Car Japan suggests that Toyota is working on a production version of the electric Hiace which is due to be released in 2025.
In addition to the Global Hiace, Toyota will also show off another van concept called the Vellfire Spacious Lounge, removing its third row of seats to create a luxurious environment inside, as well as debuting a futuristic people carrier dubbed the X-Van Gear Concept.
The Global Hiace and its concept siblings will make their debut at the Japan Mobility Show 2023 from October 26 to November 5.