Hot on the heels of the new Ford Ranger and Raptor comes the made over Everest. We got to sample it on and off road in Queensland, Australia.
Here in New Zealand we had extensive seat time in the first-gen Everest not so long ago, taking it off road as well as tiki touring all over the Far North. It was a great rig and much like the Ranger it was based on, it was a popular choice around the office. It wasn't perfect by any means; we always thought it was a good-looking truck if a little expensive and lacking in refinement. Does the new model right the wrongs?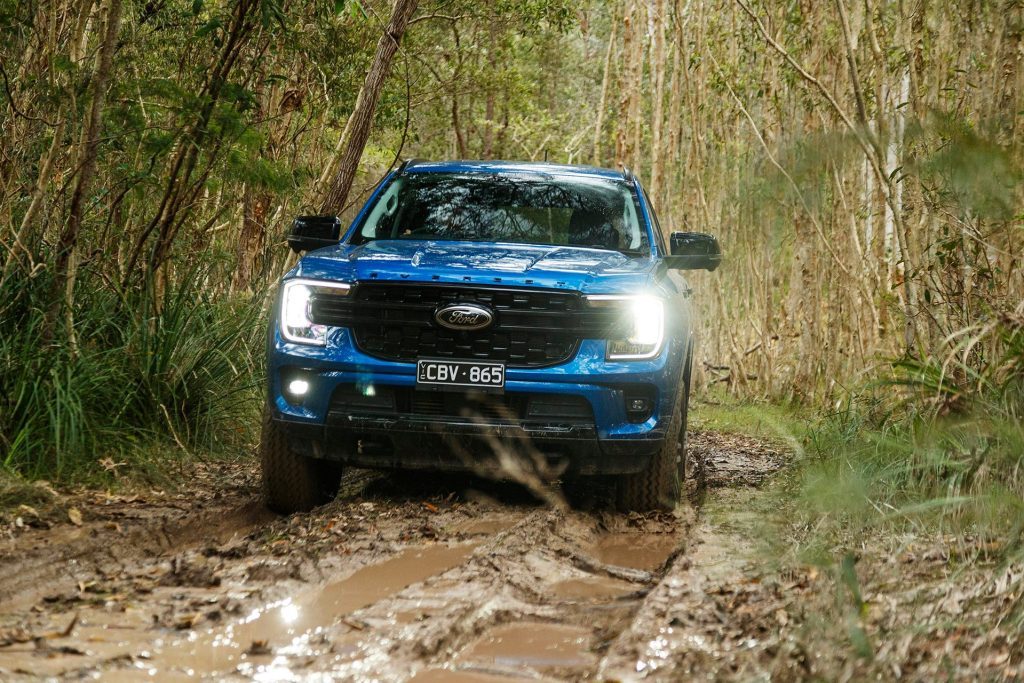 The fresh styling is the first sign that this Everest is not like the old one. It looks wide and more purposeful but the changes are more than skin deep. Like Ranger, Raptor and Bronco, Everest sits on the new T6 platform which is wider and tougher than before. The new platform means a new engine too. While the base Trend model gets the familiar 2.0 biturbo, the most popular sellers (Sport & Platinum) get the same 3.0 V6 (184kW/600Nm) turbodiesel as found in Ranger. Both engines are mated to a tweaked 10-speed auto. The upgraded chassis brings with it increased towing capacity, up 400kg to 3500kg.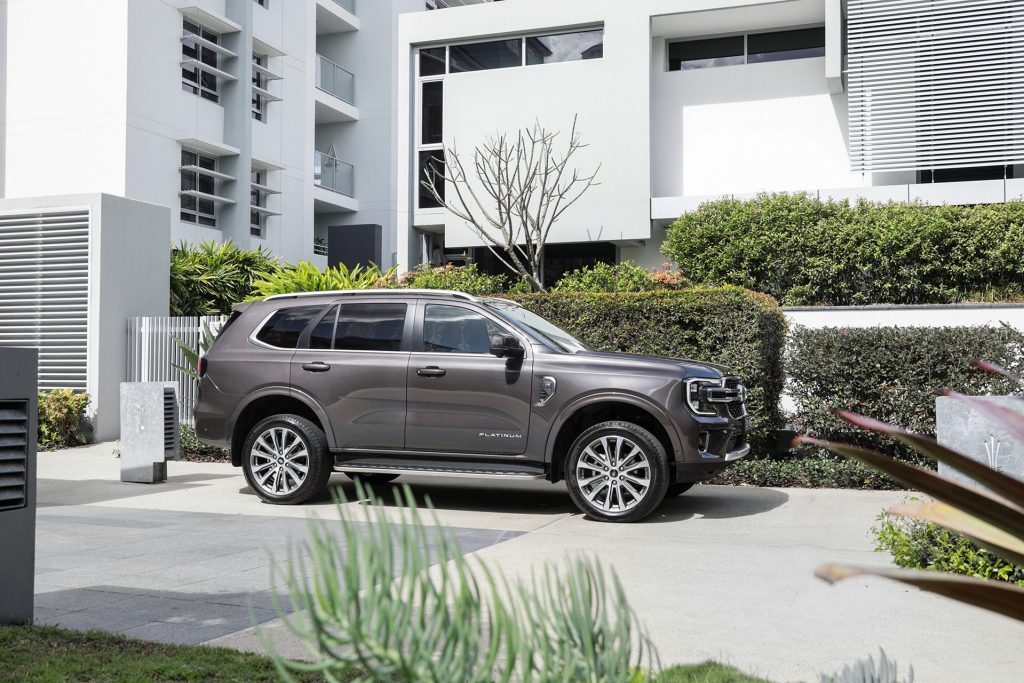 Our biggest gripe with the original Everest was that the interior was not befitting of the $75k+ price tag. We're happy to confirm that Ford has done a lot of work in this area, raising refinement levels through the use of better quality materials and adding detail for a more upmarket feel.
The trim differs between variants too. It gets the same funky interior door handles as Ranger (and F-150), which feel rather awkward to begin with but in practice work really well. All the touchpoints have been upgraded and there are now soft door tops front and rear. The dash is dominated by a large touchscreen which is crisp and responsive. There's the option of hard and onscreen buttons for some commonly used functions such as the air conditioning which is a nice touch.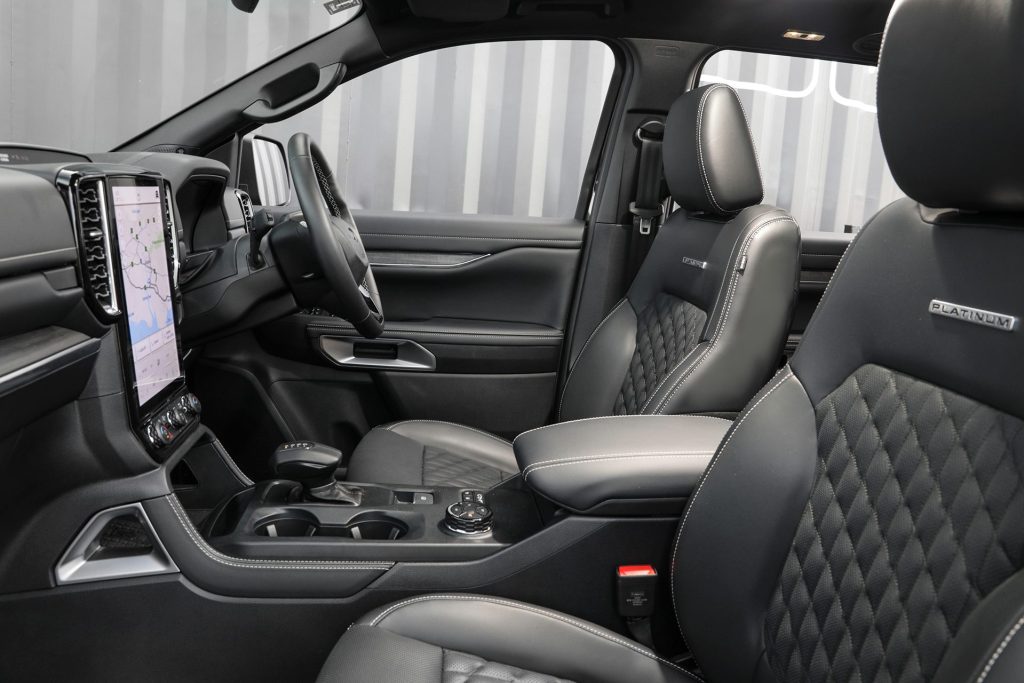 All models benefit from additional sound deadening, and evidently, much time was spent on silencing various engine components and reducing wind noise, making the interior more hushed as a result.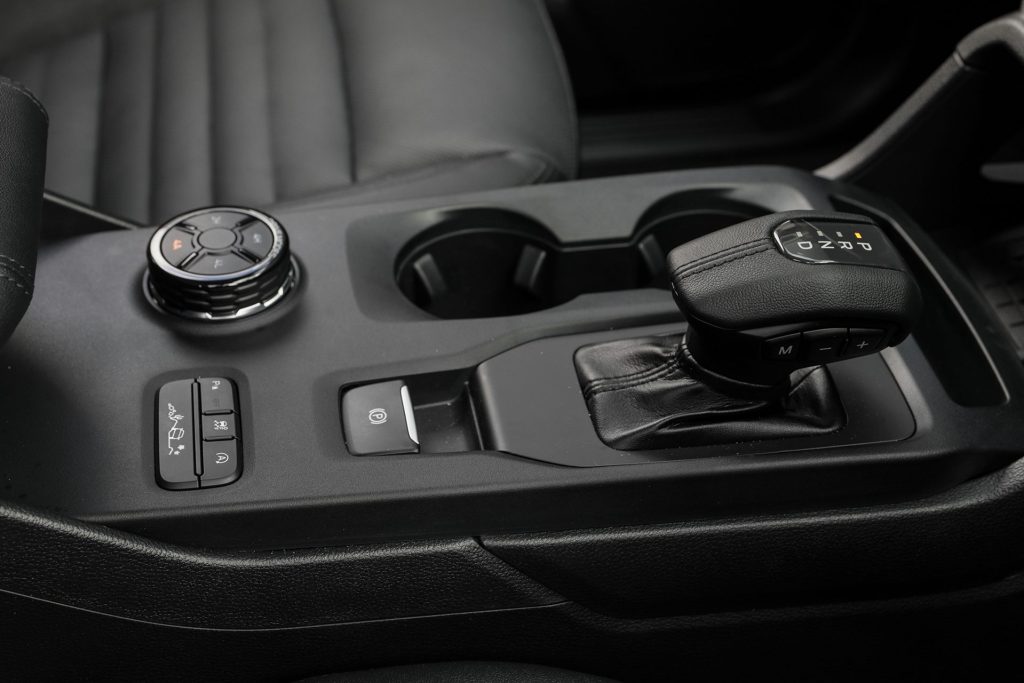 The new styling helps to maximise interior space too – the door handles are slimmer, as is the centre console (thanks to the adoption of the slightly awkward e-Shifter) and the seats now slide further forward for better access to the third row. Boot space is up by 40L with an underfloor storage area now included and an 'apple catcher' (raised lip on the boot) to stop your, er, apples from falling out. The fifth door now requires less space to open and raises up higher.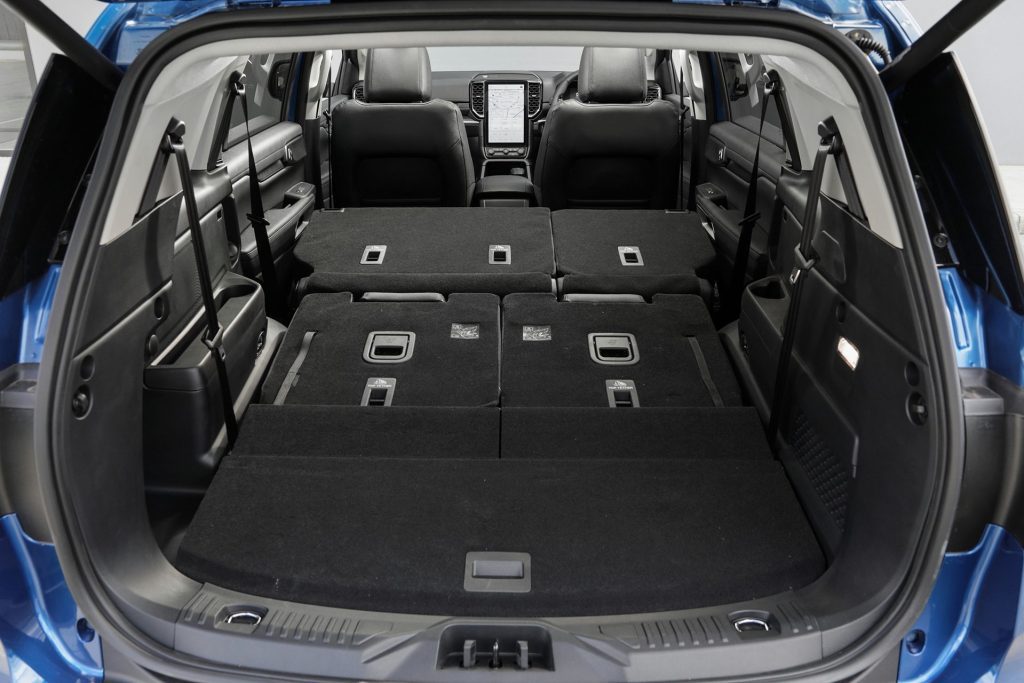 Everest gets an updated safety suite with nine airbags, including one between the front seats to prevent passengers colliding in the event of a crash. The curtain airbags extend to all three rows which is unusual. A high strength cage built into the body protects occupants should things go pear shaped.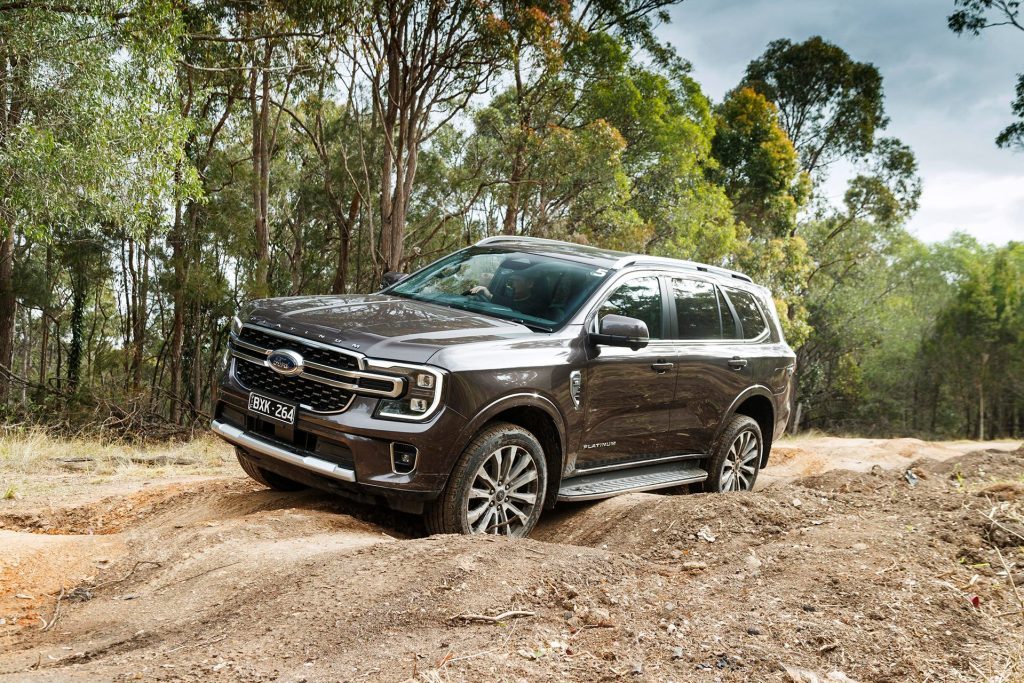 Both Ranger and Everest have just received a five-star safety rating from ANCAP (some early builds may require a software update in order to qualify). There's all the expected active safety gizmos such as stop and go active cruise, lane keeping and blindspot monitoring that can be programmed to include any trailers being towed.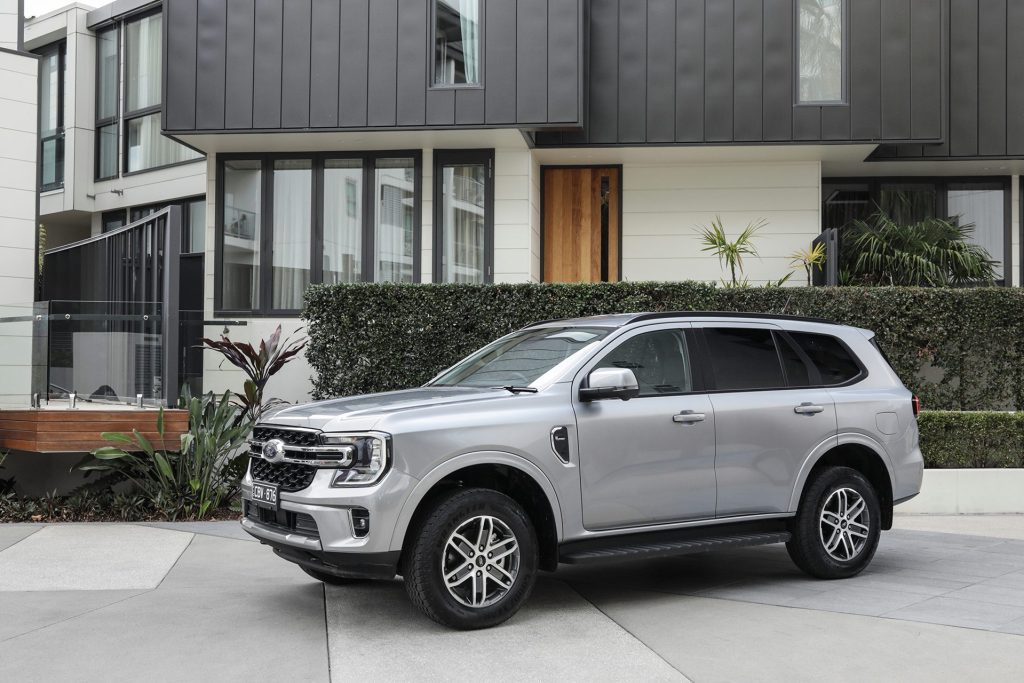 We are getting three models in NZ, kicking off with the $71,990 Trend followed by the Sport at $79,490 (which is our pick). Platinum ($84,990) replaces Titanium as the top dog, and this gets extra lashings of chrome inside and out, 21-inch wheels and added tech. There are up to six colours to choose from, all at no extra cost.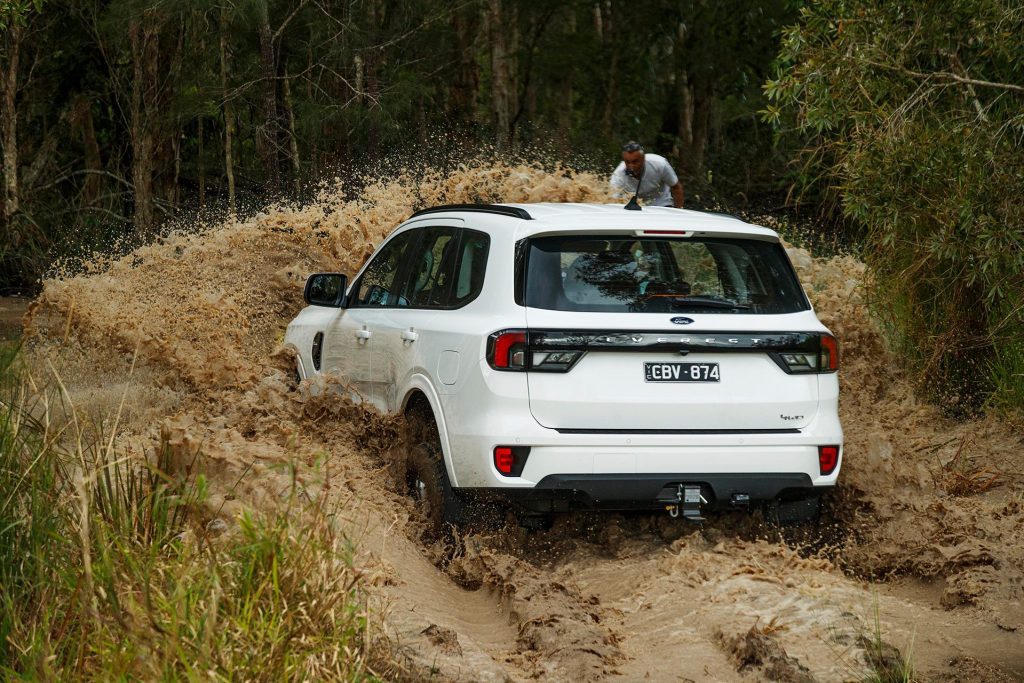 More effort has been put into differentiating the three models, Platinum is the blingiest of them all with its unique grille, LED lights, big wheels with road-oriented rubbed and raised roof rails. Expect to see this model cruising around upmarket suburbs near you soon. We reckon the Sport with its blacked-out chrome, honeycomb grille and unique 'Blue Lightning' paint looks the business.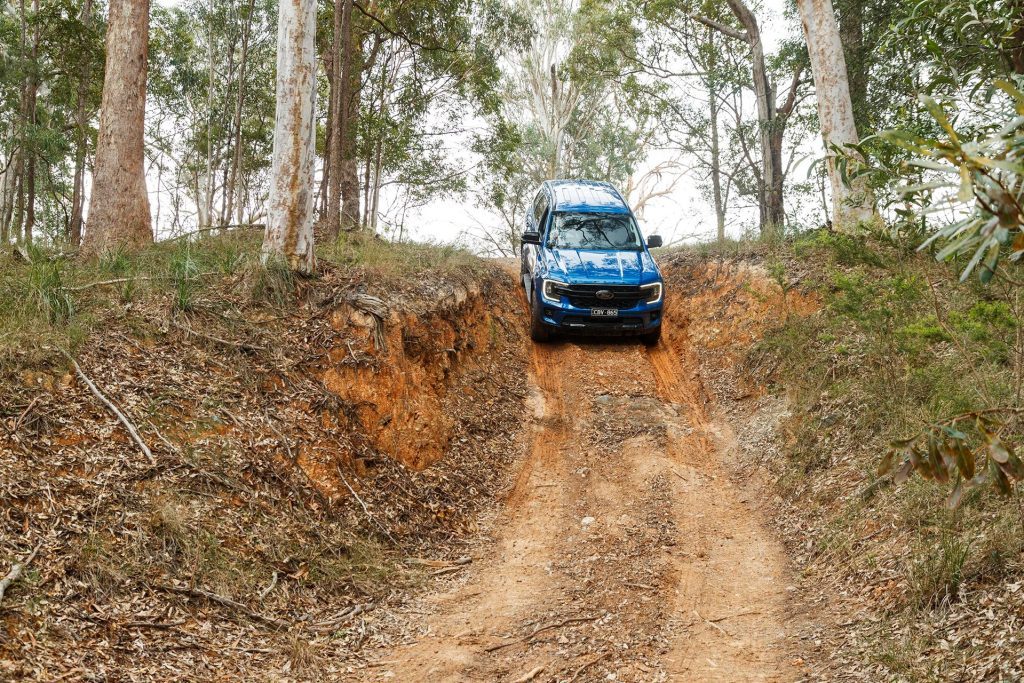 On road, Everest feels as compelling to drive as before. The new motor is a grunter, with plenty of low down torque and little lag. We found the steering talkative (this has always been an Everest strength) and suspension well sorted but felt the brakes were a little spongy and lacking in feel, certainly compared with the Raptor we drove afterwards. We'll reserve final judgment on that when we get a decent drive here in NZ without having to contend with roaming dogs, stray ladders or slowpokes ruining our fun.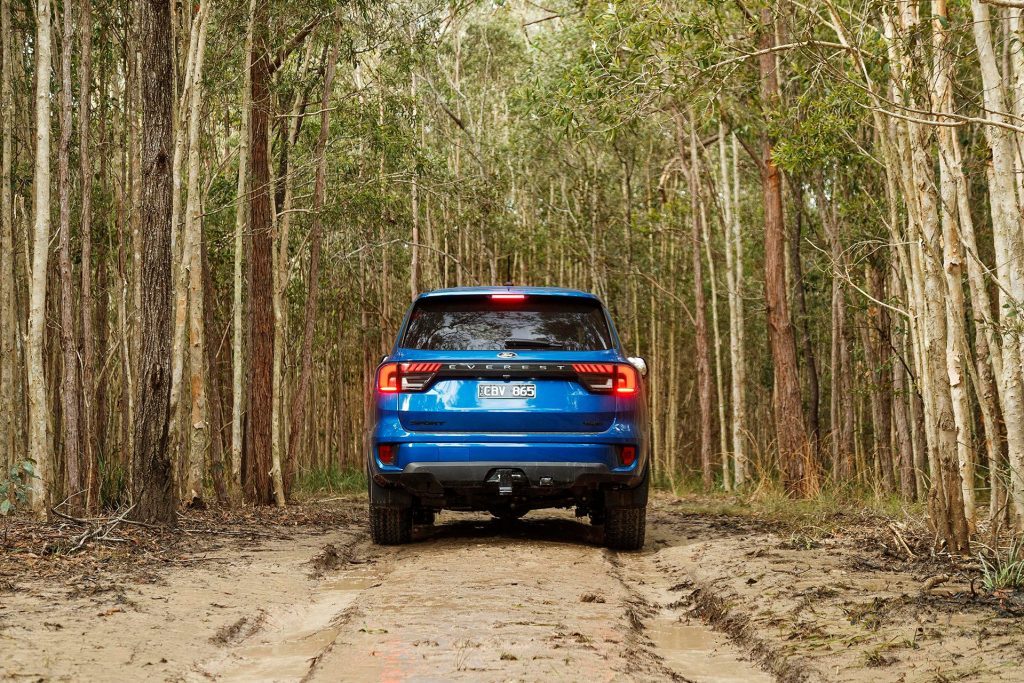 There are six drive modes (including eco which dulls the throttle and changes gear earlier) and four off-road modes. We spent most of the time in Sport and 4A which splits the torque 90/10 to the rear. Selecting 2H completely disconnects the front axle, something the previous Everest couldn't do.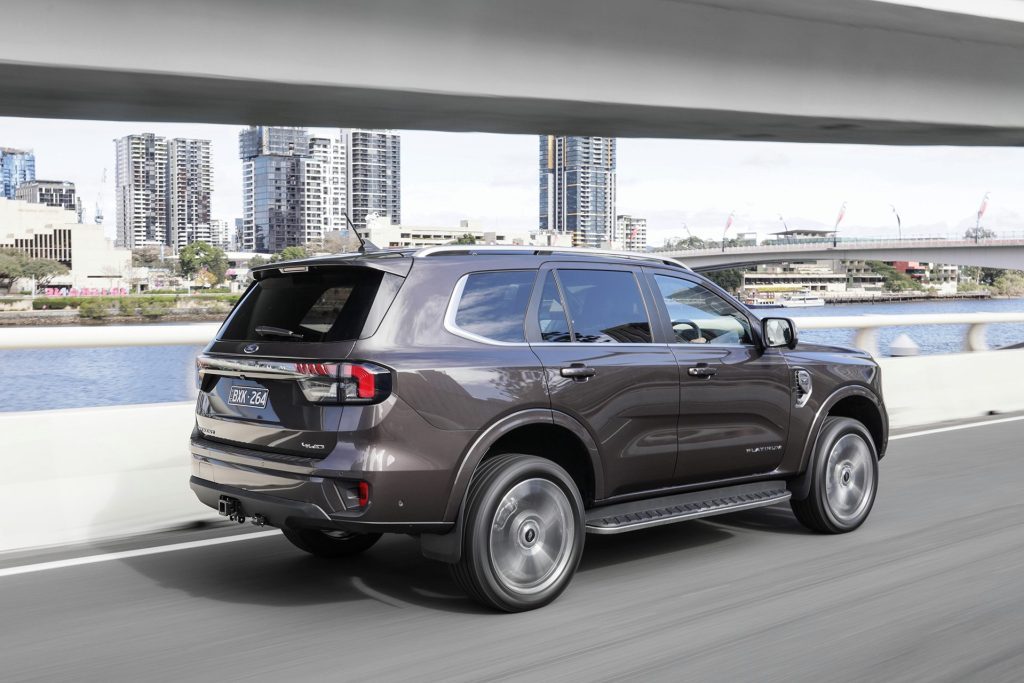 Off road, Everest proved extremely capable. The course we drove wasn't tough by any stretch but it allowed us to test the important stuff like hill descent control, axle articulation, and splashability (a priority for any serious 4WD!). Needless to say, it aced all the exercises, proving that should you desire to go bush bashing, you most certainly can in new Everest.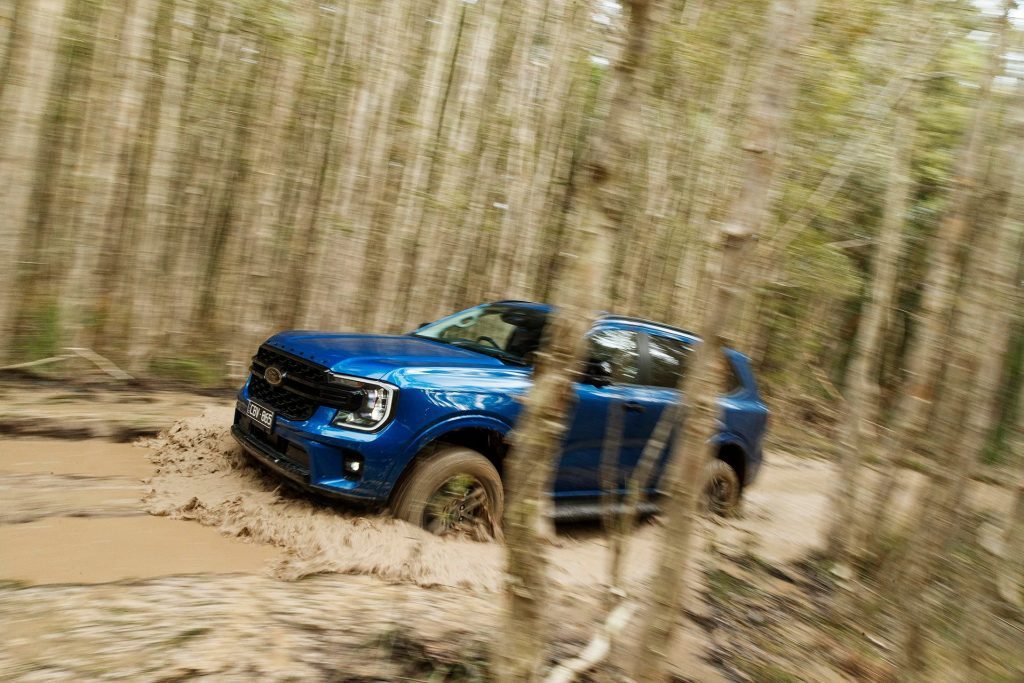 Most of the models we drove were shod in the optional All-Terrain tyres (Aussie only at this stage, a pity because they look tough). In saying that, the Platinum with its low-profile road rubber went everywhere the others did without fuss. Like Raptor, there's a dedicated off-road screen with a front camera for negotiating tricky terrain. The decision to move the front wheels forward by 50mm as well as the nipped and tucked bumpers give better approach and departure angles, while bigger wheels mean ground clearance is improved too.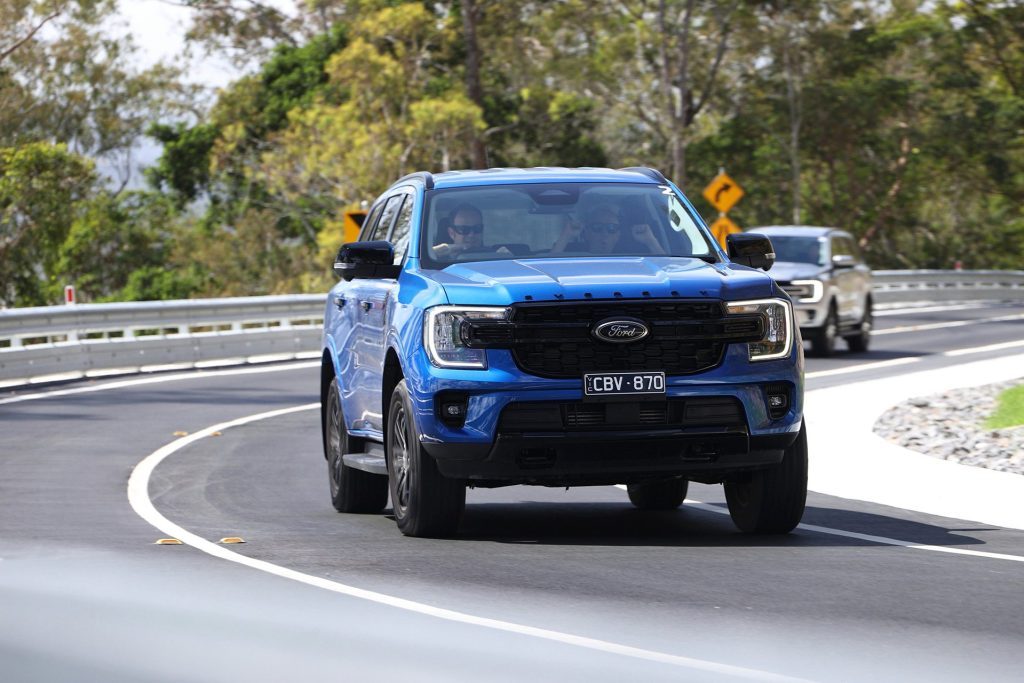 Unsurprisingly, the new Everest is a significant step up from the previous generation. The new engine along with added refinement and class-leading handling should put this at the top of your shopping list if you're in the market for a proper seven-seat SUV.