NZ's most popular new vehicle, the Ford Ranger, enters another phase of its life with the arrival of an all-new model. In typical Ford fashion, the details of the new Ranger have been carefully drip fed to an eager fan base, who must have liked what they'd seen with Ford NZ holding 5055 orders for the new ute. And they say those are actual customer orders, rather than dealers buying them up. A spot in the queue for Ranger is only allocated when the dealer has a firm order for a new truck.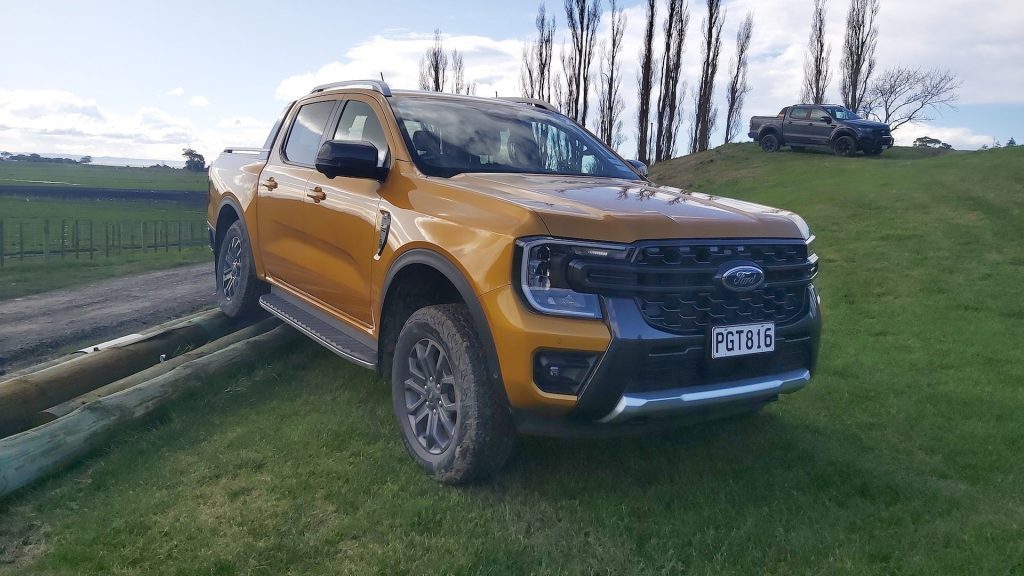 Given the pent-up demand, some models have a longer wait than others, deliveries of the V6 Wildtrak already out to February next year. The Clean Car Discount fee hasn't perturbed buyers either, for more than half of those orders are for the V6 diesel and Raptor models (691 of the latter sold so far, which now also has a wait into next year). There are likely to be more orders flowing soon as dealers have said some customers are still waiting to test drive Ranger before putting their money down.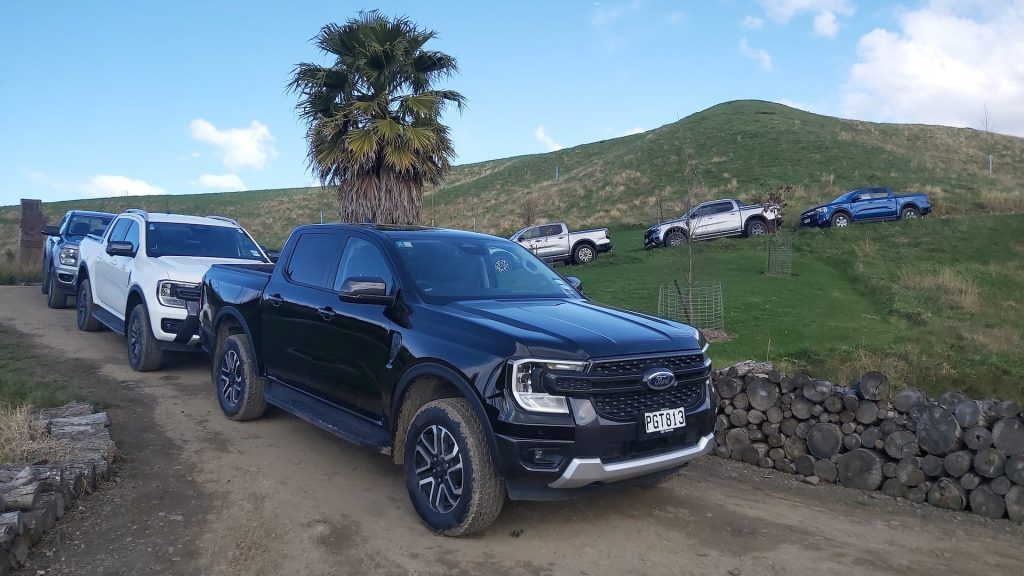 After sampling a few of the new models recently, those waiting should be suitably impressed when they get their new rigs. While the previous model was a great truck, this new one steps things up in all the key areas.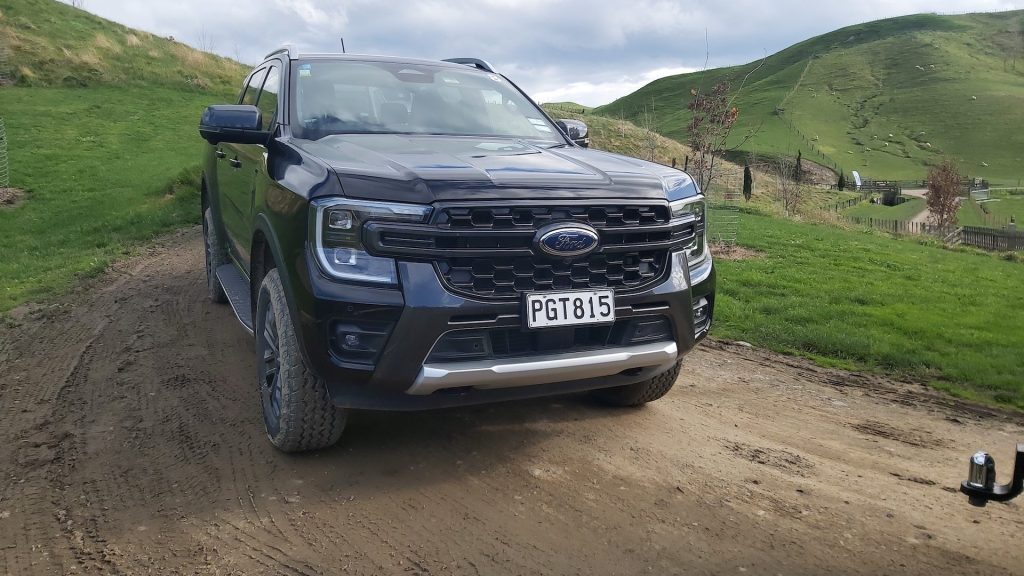 The design of the old Ranger had worn well but the new truck looks even slicker with its 'tough but contemporary' design. Lead designer, Leigh Consentino, used words like 'muscular, strong, powerful and robust' quite a few times when describing the look to us. It's a truck he says is 'recognisable as a Ranger from 100m away' but once you get up close, there are a whole bunch of neat design details to take in. The front is more upright, it's wider and the bonnet line is raised, giving it a dominating look from front on. It's planted in profile as the wheels are moved further outboard, and the front overhang is shorter while the sculpted flanks make it appear 'sucked in at the waist'. The tailgate is more distinctive too, while the integrated step on the side of the wellside is a welcome addition, making it easier to access stuff in the tray.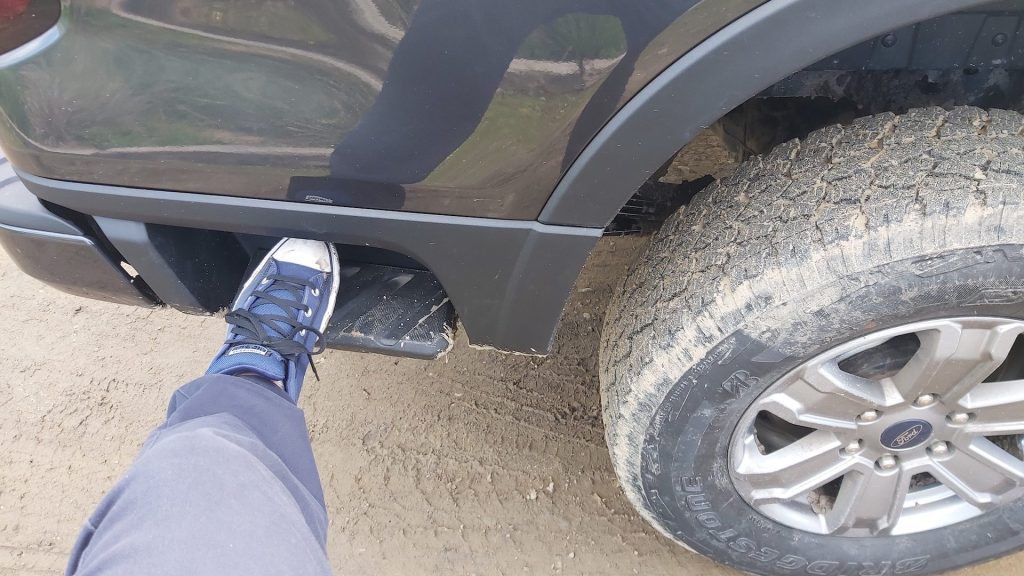 The interior has received a big makeover, dominated by the large new screen (a 10- or 12-inch unit, depending on the grade) while there's also more storage, soft door tops (ute owners like to drive with the window down and their arm resting lazily) and trick new interior door handles. These allow easier, one motion opening. All models get a digital cluster too.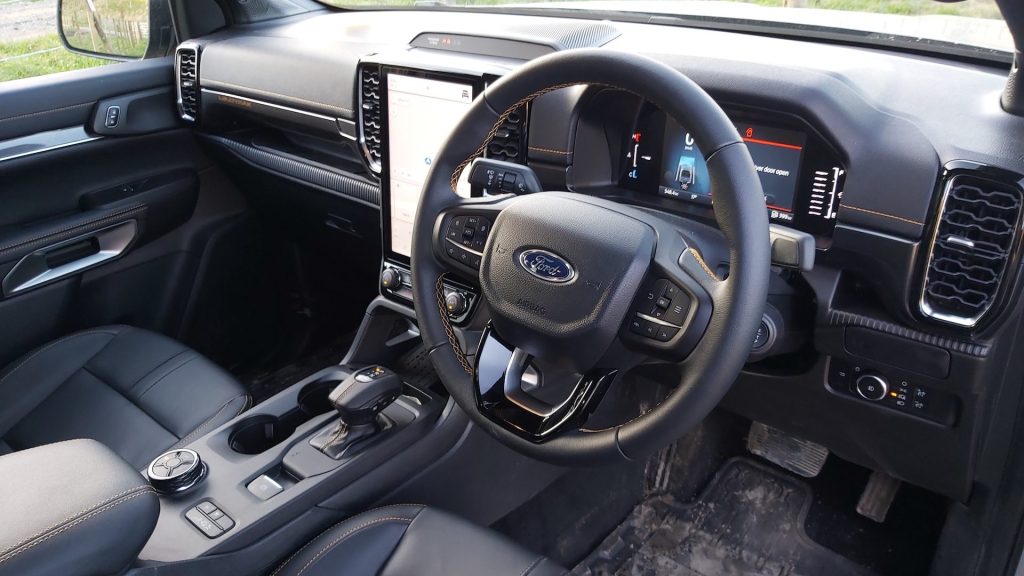 There's still a lot of hard wearing plastics about but generally the cabin has more of a family SUV feel about it than a utilitarian pick-up. The top Wildtrak gets even more soft touch bits and extra features like a charge pad and a 360-degree camera (with specific off-road views when 4x4ing).
According to Ford's customer research, the thing they wanted most in their new Ranger was more power, so cue a 3.0-litre V6 diesel with 184kW and 600Nm on from 1750-2250rpm. This is much smoother compared with the gruff old five-pot, although it lacks that unique sound of the 3.2. It pulls better however, aided by Ford's quick shifting 10-speed auto. The V6 is a decent truck donk with heaps of torque where you want it and little lag.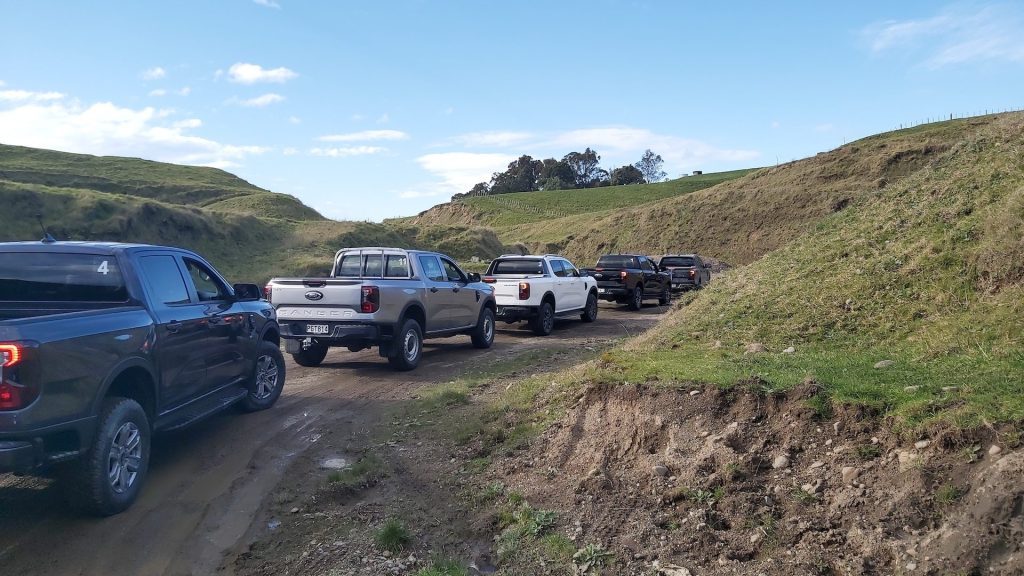 The bi-turbo 2.0-litre has been revised too, and it's hardly lacking in pull with 500Nm from 1750-2000rpm and 154kW so it gets along just fine. XLT buyers shouldn't feel hard done by with this engine. It's also an option for the Wildtrak buyer that might be conscious of the CO2 output.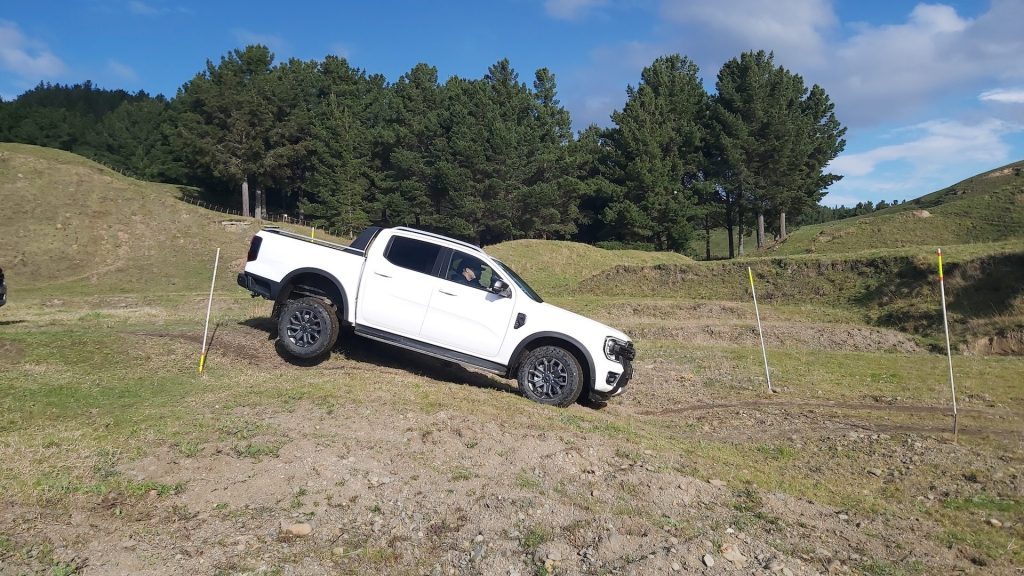 Underneath the new sheetmetal, most bits are new or fettled. There's a new chassis allowing for a slight increase in wheelbase and track, while it has been engineered to be more robust in a crash. The rear axle now has outboard shockers to provide more control. We only had a brief drive on road but the Ranger still exhibits its characteristic composure. The steering is lightweight but positive, and the ride quality is better, particularly at the rear end. But the biggest improvements are general refinement and noise suppression; it rides quietly and the usual diesel clatter from both the V6 and bi-turbo four cylinder is well muffled.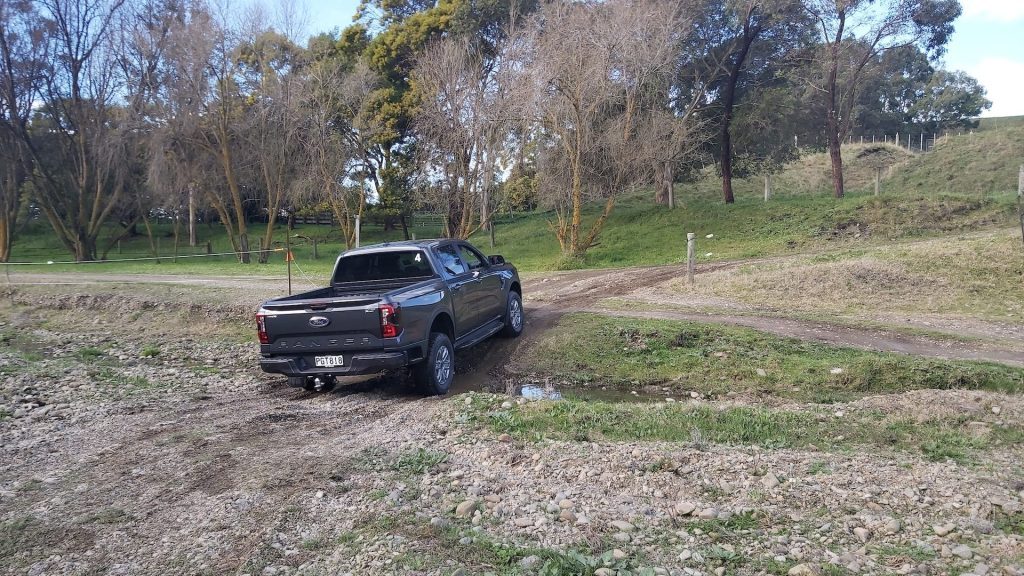 V6 buyers get the benefit of the new active 4×4 system with an electronically controlled centre diff dividing the torque between the axles. Along with a rear-drive setting, there is a 4 high, 4 low and an 4 Auto mode. On smooth, grippy surfaces, this sees it running primarily with 95 per cent of drive to the rears, though it's a variable set-up so will shunt more torque forwards when needed. On a slippery surface like gravel, it'll push more torque permanently to the fronts (60/40) while in low range it has a 50/50 split for maximum traction. This works well on- and off-road with lots of traction to handle the V6 torque.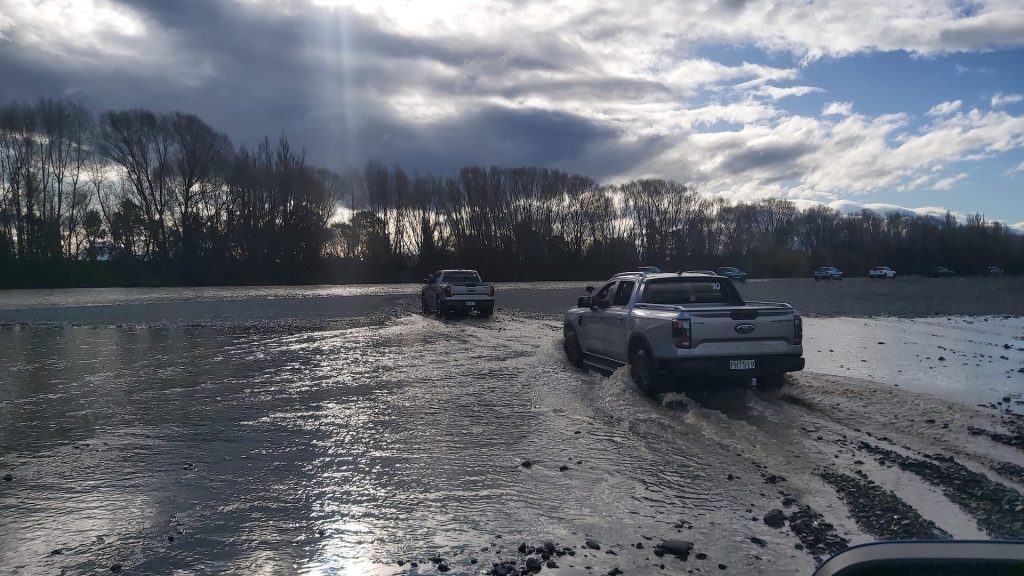 It's much more refined than the traditional switchable 4 Hi setting of bi-turbo model. It should be a boon for those who do a lot of serious towing too (all Rangers still with a 3.5 tonne rating). There's a vastly improved traction control system that does a better job of ensuring the rear tyres don't break loose when in 2WD. The stubby new e-shifter gear lever in the V6 models is novel with its short throw, though you can easily select Park instead of the intended Reverse gear the first few times you use it. A self-setting electric park brake is another new convenience feature.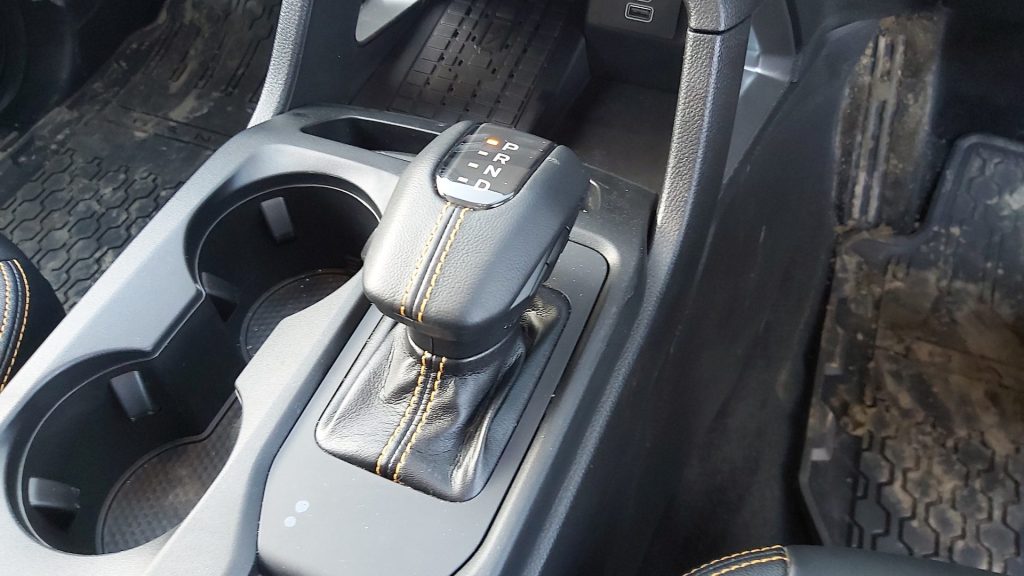 The wheel tracks have increased by 50mm, the wheelbase too, giving Ranger a slightly bigger footprint, bringing with it improved stability. Ford says it also let the engineers tune the suspension to soak up large bumps more effectively. The tyres are slightly narrower (less rolling resistance for better economy), while the aspect ratio change sees them with more sidewall to give an increase in ground clearance. With shorter overhangs the approach and departure angles also improve. There's more wheel articulation too so it's more confident off road.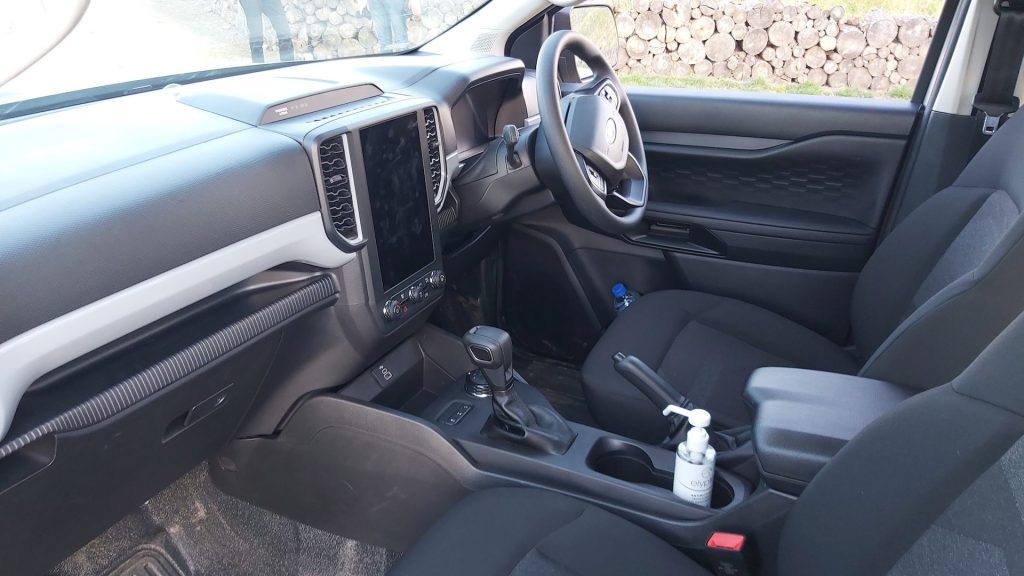 We had a short excursion into the wilds, and Ranger completed the few tasks asked of it easily. The notable aspect was its rough road ride, with less shaking and rocking involved, and for those V6 models the active centre diff takes the driveline binding and shunting out of the equation when turning.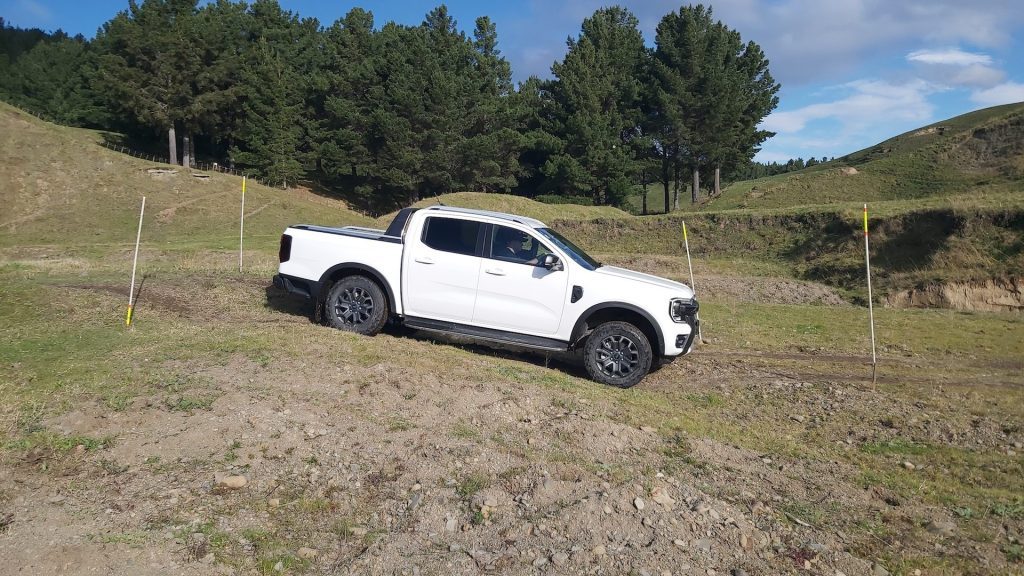 Rounding out Ranger's improvements, there has been an increase in safety, now with nine airbags (including one between driver and passenger) and with better cameras and more computing power the active safety systems improve as well. All models get active cruise with stop and go, lane centring, evasive steering assist, reverse brake assist, and blind spot monitoring.