One of New Zealand's best-selling vehicles, the new Ford Ranger and its SUV partner, the Ford Everest, have been given five-star safety ratings after undergoing a full suite of tests in Australia.
Both the Ranger and Everest earned solid scores in terms of adult occupant protection in the frontal offset, side impact and far-side impact tests courtesy of the models' dual frontal, side chest-protecting and side head-protecting curtain airbags as well as driver and passenger knee airbags.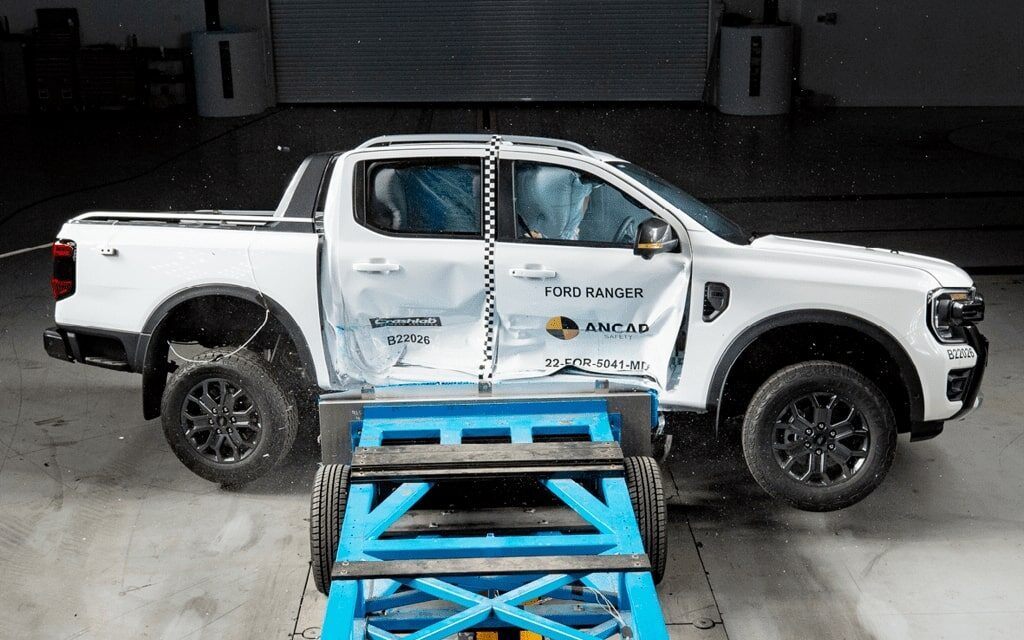 Marginal scores were recorded for the chest of the rear passenger in the full frontal crash test and for the driver's chest in the oblique pole test.
High and heavy vehicles, such as utilities and large SUVs pose an increased risk to occupants of oncoming vehicles in a crash, and this was shown with the Ford Ranger and Ford Everest where a 'compatibility' penalty was applied.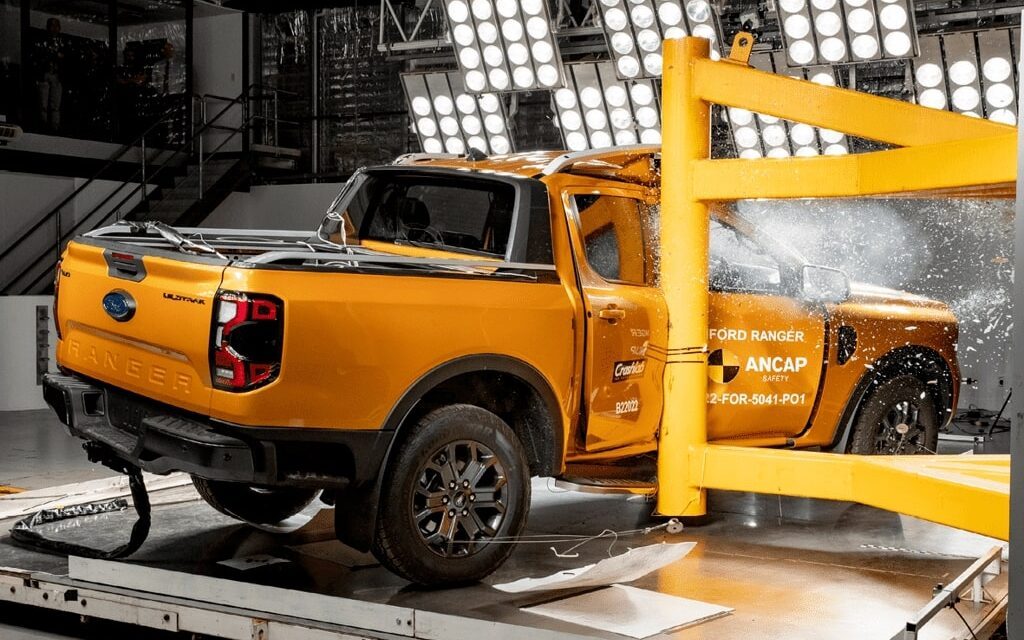 Maximum scores were awarded recognising the good levels of protection offered to child occupants in the frontal offset and side impact crashes.
Consumers must note however that most child restraints are legally only able to be used in seating positions where a top tether anchorage point is fitted, and in the case of the Ranger, a top tether anchorage is not fitted in the centre seating position of the second row in double cab variants.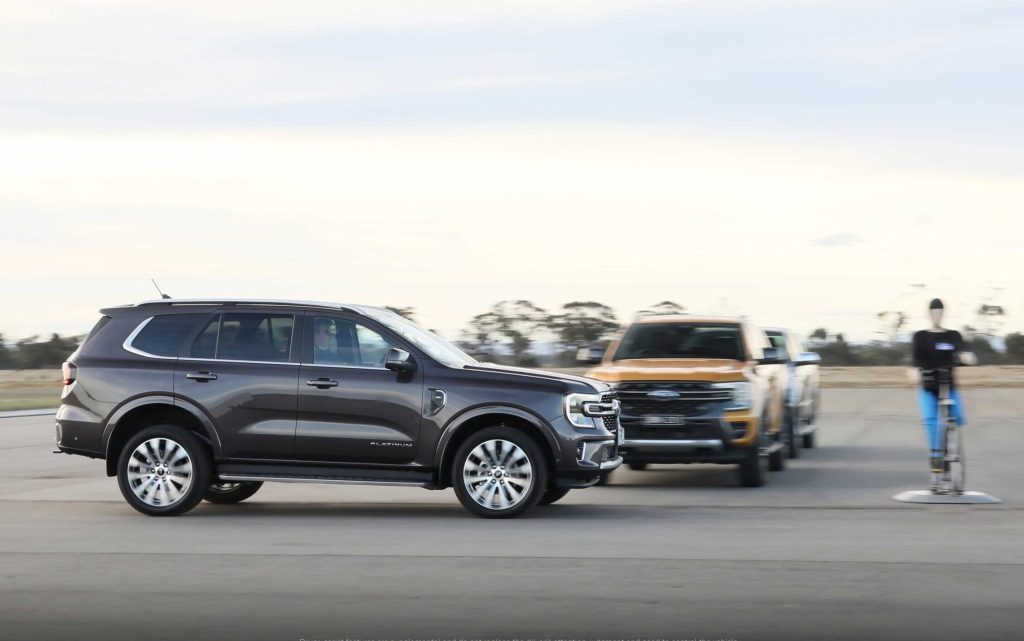 The Ranger and Everest scored well in safety systems tests thanks to a little help from some brave Ford employees consisting of a trio of robots tasked with ensuring the vehicles driver assist systems keep human road users safe.
Systems like enhanced pre-collision assist with automatic emergency braking, lane-keep assist, evasive steer assist, reverse brake assist and more were put to the test.
The trio of robots include Rosie, a Guided Soft Target (GST) vehicle, Ray which works as a Vulnerable Road User (VRU), and Roberto which is an in-car driving robot. Each took on a variety of scenarios thrown at the Ranger and Everest involving other road users, and ultimately earned the models their top marks.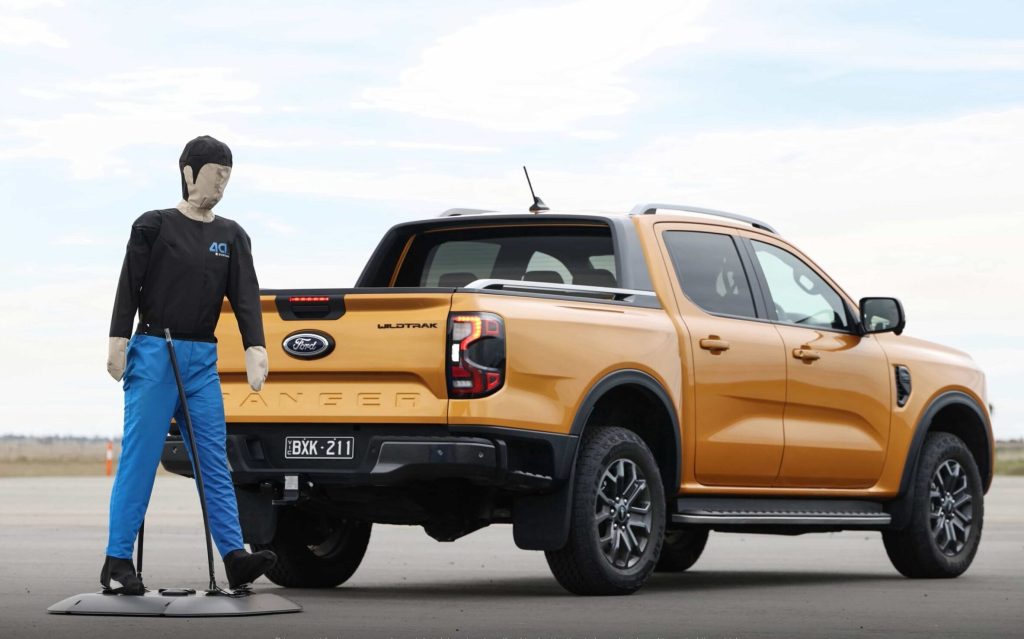 Ford advanced driver assistance systems (ADAS) engineers used to rely on towed soft targets to test and tune systems like Enhanced Pre-Collision Assist with Enhanced Autonomous Emergency Braking (AEB) but driver error and even weather conditions could cause inconsistencies in tests and stretch out testing programmes.
"Our robots are the same as those used by my colleagues in other markets, which means we can share data, scenarios and perform tests in Australia to support teams in Europe and America to ensure our driver assist technologies meet Ford's own stringent test criteria but also global NCAP protocols," said Chet Yakupitiyage, ADAS attribute engineer.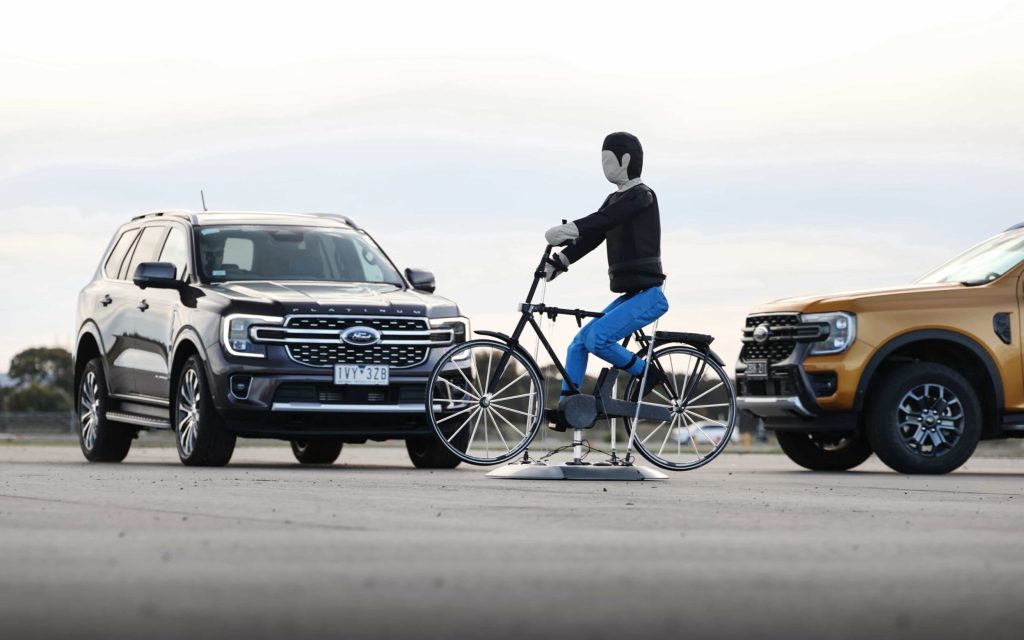 The five-star ANCAP safety rating applies to all Everest variants, and all XL, XLS, XLT, Sport and Wildtrak variants of the Ranger in single cab, extended cab (RAP Cab) and double cab body styles (including utility and cab-chassis).
Raptor variants of the Ford Ranger are unrated.