The Tesla Cybertruck has recently been spotted testing in the snow and ice of New Zealand's South Island, following its arrival into the country last month.
A series of videos posted to Twitter by '@CybertruckNZ' show the oddly-shaped pick-up undergoing various winter tests at the Southern Hemisphere Proving Grounds (SHPG) near Wanaka.
One video shows the EV performing a "wiggle" test at speed, no doubt being done to check its stability on loose surfaces. Another shows the Cybertruck undertaking various slalom maneuvers to test the vehicle's rear-wheel steering system.
From our analysis, the truck looks ironically well-rounded and didn't show any give when the boffins behind the wheel tried to get it to slip.
The electric pick-up has also been joined in New Zealand by the updated Model 3 'Project Highland' which was spied outside one of the warehouses at SHPG.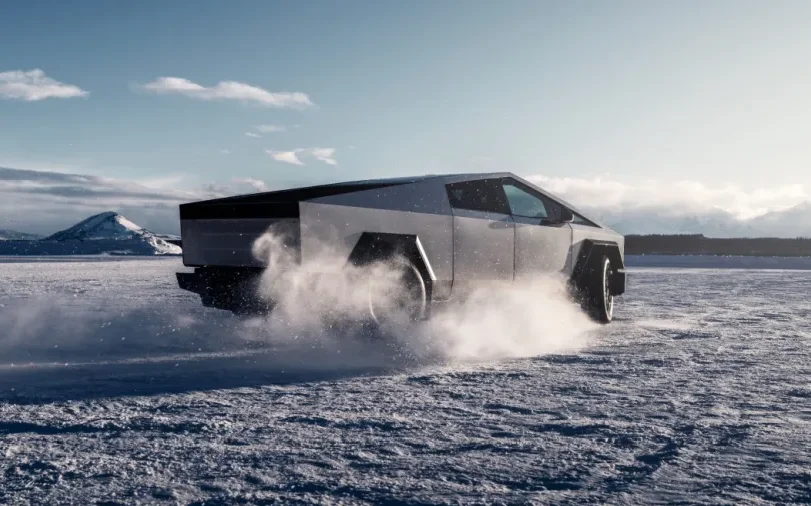 So why is a major player in the automotive industry on our shores? Well, when it's summertime in the Northern Hemisphere, the American carmaker likes to call our backyard home during winter so it can continue testing its new and upcoming vehicles before they go into production.
Tesla says the Cybertruck will start being manufactured in the third or fourth quarter of this year, nearly four years after it was revealed in 2019.