A facelifted version of the Tesla Model 3, known as 'Project Highland', has been spotted testing in New Zealand before it goes into mass production later this year.
The new model was spied sitting outside of a warehouse at the Southern Hemisphere Proving Grounds (SHPG) near Wanaka in the South Island, a place where many carmakers go to test their vehicle's capabilities in winter conditions.
Twitter user '@CybertruckNZ' posted a series of images to the social media platform that shows what looks to be multiple facelifted Model 3s sitting alongside the rest of the Tesla 'S3XY' range.
We can also make out the back half of a Cybertruck which is likely the same one that was spotted arriving in the country by plane last month. However, it has now been clad in a winter camouflage.
As for the Project Highland Model 3, much of the vehicle is kept hidden under black covers but the basic shape of the now six-year-old model is apparent.
We can't make out much from these images but we are told the facelift will feature a revamped front exterior and a new interior design.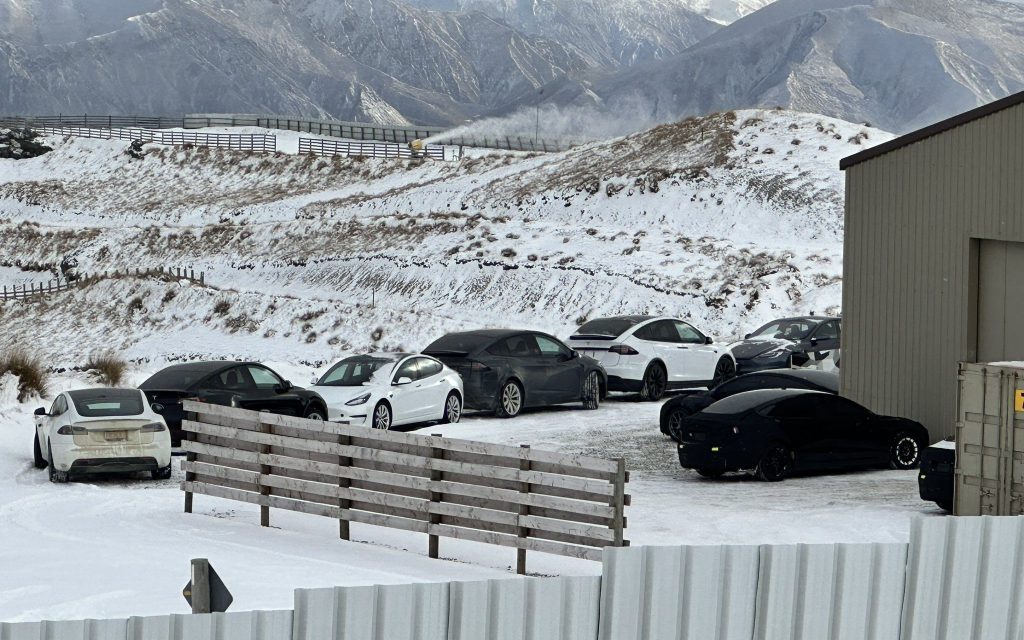 A better look at what is believed to be the updated Model 3 in question surfaced on Reddit back in April, showing a completely revised front end with new headlight units and a 'grinning' bumper.
Production of the refreshed EV is expected to commence in the third quarter of 2023 which is more than likely why it's undergoing testing here.
Tesla last visited New Zealand a year ago and released a video (attached below) showing what the company usually gets up to during its annual winter holiday.