A Tesla Cybertruck has been spotted arriving in New Zealand for the model's final stages of winter testing.
The pick-up was seen being unloaded from a plane at an unknown airport somewhere in the country, according to a video posted by user ModelAZ on the Cybertruck Owners Club forum. The video was also posted to Twitter by Mathias Fons.
Although covered, it's fairly obvious that a Cybertruck lurks beneath thanks to its distinct shape, including a pointy roof, angular bodylines, and protruding wheel arches.
It is understood that the vehicle is here to be tested at the Southern Hemisphere Proving Grounds near Wanaka, which is only open from June to September every year. The Cybertruck will no doubt be put through its paces during its stay, taking to the facility's various snow courses and ice flats.
Tesla has used our local proving grounds in the past according to Electrek, but primarily uses its own in Alaska in the Northern Hemisphere. However, when it's summer there, the electric carmaker comes to New Zealand.
The Cybertruck has been a long time coming, with Tesla CEO Elon Musk first announcing the internet-breaking pick-up in November 2019. Production is set for the end of 2023, likely around late Q3 or early Q4, after being delayed a number of times.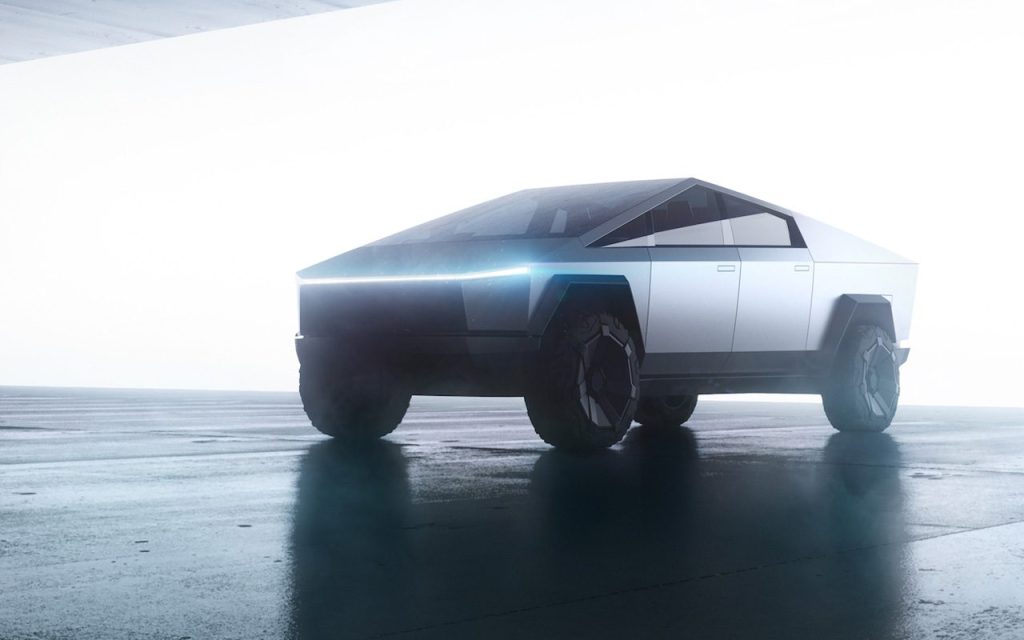 Approximately 1.5 million people still hold reservations for the model which starts at $US39,900 ($NZ64,310) for the single-motor rear-wheel drive variant. A more powerful dual-motor all-wheel drive version is also on offer.
Kiwis were able to reserve their own Cybertruck for $200 up until the ability to do so was removed from Tesla New Zealand's website.
This isn't the first time a fully electric American pick-up has been spotted on our shores, as a Rivian R1T pick-up and R1S SUV were seen winter testing down south late last year.