It seems Chevrolet wasn't quite done with the Camaro yet, considering it has just revealed a special edition tribute model to the 24 Hours of Le Mans-competing NASCAR.
If you don't already know, Garage 56 entered a highly modified Camaro ZL1 NASCAR in arguably the world's most prestigious endurance race a few weekends ago. To celebrate it getting across the line, Chevrolet has released the Camaro ZL1 Garage 56 Edition.
The race car itself came from the mind of NASCAR Chairman and CEO Jim France, who saw the opportunity to show what the Next Gen cars are capable of in front of a global audience.
Some names you might be familiar with were behind the wheel at the 24-hour race earlier this June, including seven-time NASCAR Cup Series Champion Jimmie Johnson, 2009 Formula 1 World Champion Jenson Button, and multiple Le Mans-winner Mike Rockenfeller. The team brought the car home in 39th position out of 62 entrants.
An effort like that is too good to go unnoticed, so it was only obvious for Chevrolet to pay homage with a special edition model fans can own for themselves.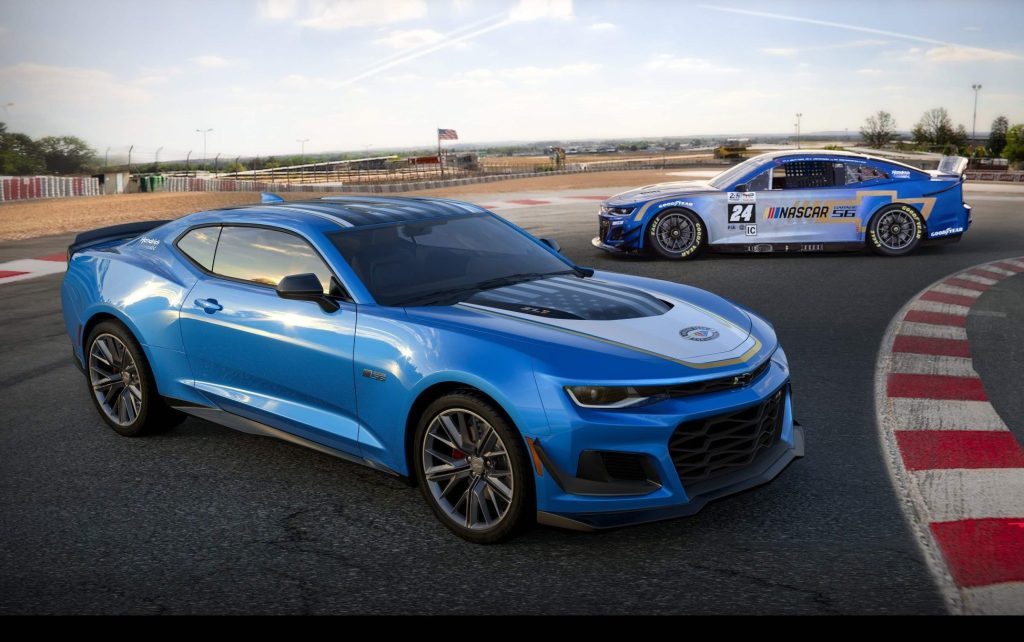 The roadgoing model pays homage to its endurance racing counterpart with Riptide Blue paintwork and a graphics package that features white and gold stripes running along the length of the body. In true American style, stars and stripes can be found on the engine cowl and extend onto the roof, while a NASCAR 75th Anniversary Logo sits proudly on the bonnet.
Garage 56 badging can be found on the front fenders, paying homage to the team that ran the race car, while a Hendrick Motorsports logo is found on the rear pillars. There's also more Garage 56 badging inside.
You'll also notice the addition of some unique aero parts, such as the front canards similar to the NASCAR's and a 'wicker bill' rear spoiler.
Just 56 Chevrolet Camaro ZL1 Garage 56 Edition cars will be made to pay tribute to the Le Mans racer, with the model set for production later this year.
The Camaro nameplate as we know it will be sent off at the end of the 2024 model year, marking an end to the nearly six-decade-old model.