The annual Goodwood Members Meeting is typically known for being a celebration of lovely vintage metal. But, this year's event has seen a new car upstage the classics.
The event functioned as the public debut of the all-singing, all-dancing Gordan Murray Automotive T.50. Most notably, the event saw the GMA circulate with its naturally aspirated V12 engine in full flight, screaming to its incredibly tall redline. 
The GMA T.50's Goodwood debut in all its shrill V12 glory can be viewed below:
Sourced from Cosworth and then further developed by the Gordon Murray Automotive team, engine engine is a naturally aspirated 3.9-litre V12.
Murray, the man behind the McLaren F1 and many other iconic cars, claims the V12 will produce 488kW/467Nm of torque, and reach an ear-splitting redline of 12,100rpm.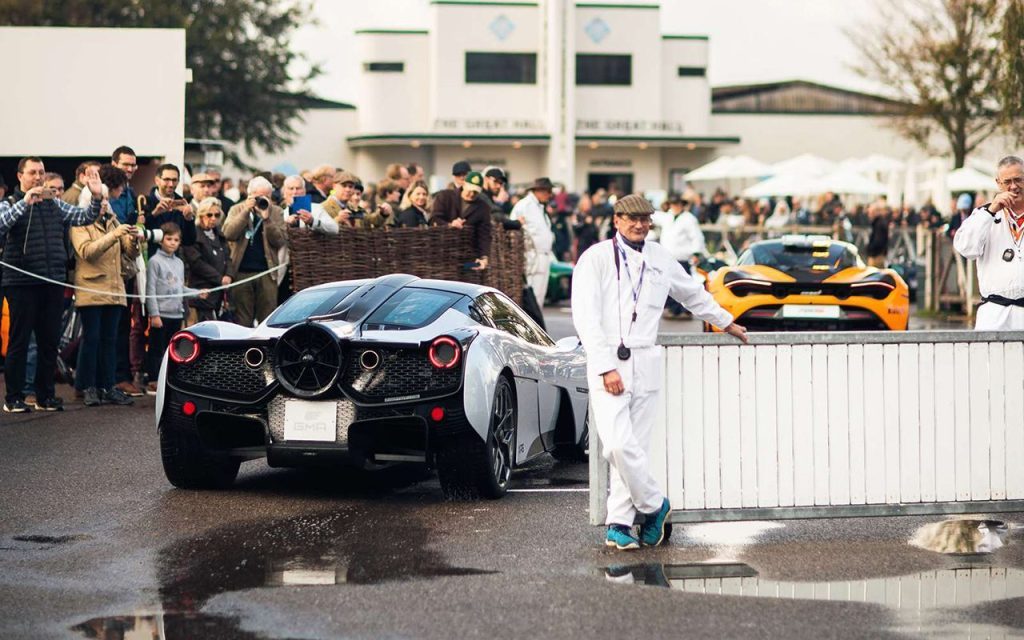 NZ Autocar readers will be familiar with the sound of the T.50's V12 following last week's story on the vision of the engine being tested on board an Ultima test mule. In that case it was driven by Dario Franchitti, and the former Indy 500 winner was back behind the wheel at Goodwood. 
"We were just laughing. We were like two 17-year-old that were given the keys, we were just giggling," Franchitti said of the engine after his first test. "It is the best engine I've ever driven, even in its very basic state. Induction, everything. Mega."