Gordon Murray's next-gen hypercar, the T.50, has defied a sea of fully electric hypercars to arguably be the most anticipated performance car of the moment.
There's several reasons for this, but the general mood is that Murray's project will represent an 'end-of-an-era' love letter to the internal combustion engine supercar, while also being a spiritual follow-up to his McLaren F1.
It's a purist machine through and through, with no forced induction, no all-wheel drive, a 968kg weight, and no automatic transmission. The centrepiece of the T.50, though, is set to be its incredible engine.
Sourced from Cosworth and then further developed by the Gordon Murray Automotive team, it's a naturally aspirated 3.9-litre V12. When he unveiled the T.50 last August, Murray claimed its V12 would produce 488kW of power, 467Nm of torque, and reach an ear-splitting redline of 12,100rpm.
Fast forward to today, and we have our first taste of what the T.50's incredible engine is going to sound like. But, rather than being attached to a T.50, it's attached to a roughed up old Ultima Evolution.
The Ultima, named George, is one of GMA's test mules for T.50 development. In a vlog published by the manufacturer overnight, George gets an on-track once-over from former IndyCar champion Dario Franchitti at the iconic Millbrook Test Center. 
"George is the first of the [test] cars that can rev to full revs, 12,100rpm. It's even got the induction system of the T.50. This is going to be the first time to feel it," says Franchitti, clearly bouncing off the walls at the prospect.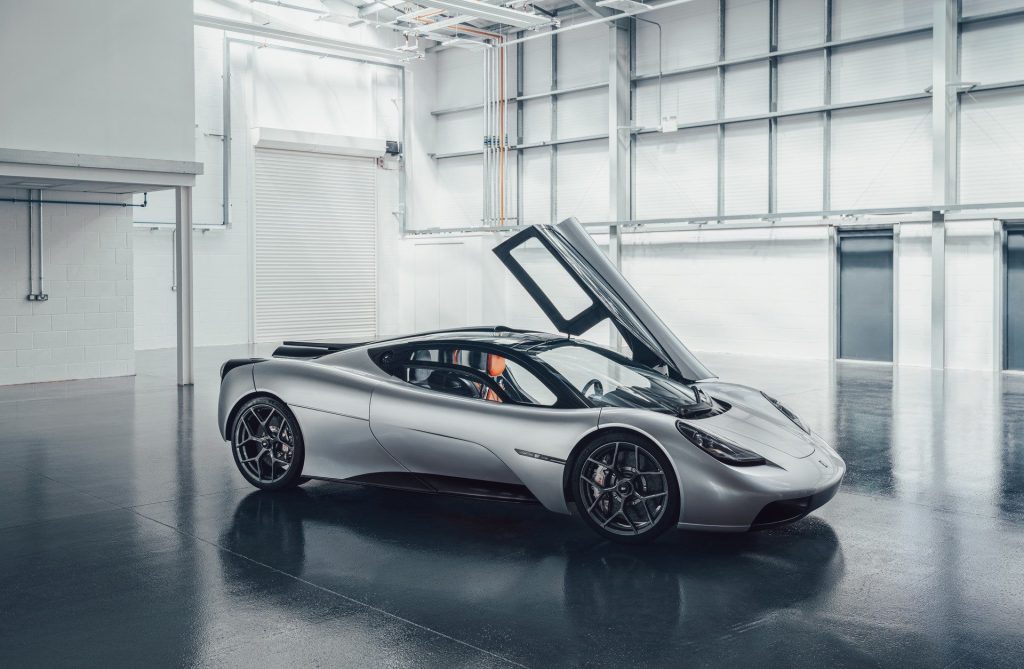 The sound produced is spellbinding, like that of a past-era Formula 1 car. The way it rushes to redline is emphasised by the engine's crisp, shrill note; which is as good as it is in part due to the lack of a turbo or supercharger.
"We were just laughing. We were like two 17-year-old that were given the keys, we were just giggling," said Franchitti following his run. "It is the best engine I've ever driven, even in its very basic state. Induction, everything. Mega."
Franchitti's candid follow-up analysis with Gordon Murray himself is a fascinating watch. The T.50 proper will make its public debut at the Goodwood Members' Meeting on October 16-17. Who knows. Maybe it'll sound even better by then.