Erebus Motorsport has revealed Greg Murphy and Richie Stanaway's one-off wildcard livery for this year's Repco Bathurst 1000.
The livery packs plenty of New Zealand flavour, with a Kiwi wrapped around the primary Boost Mobile signage on either side. It also features a series of local brands, including Stadium Finance, Buteline Plumbing System, and more.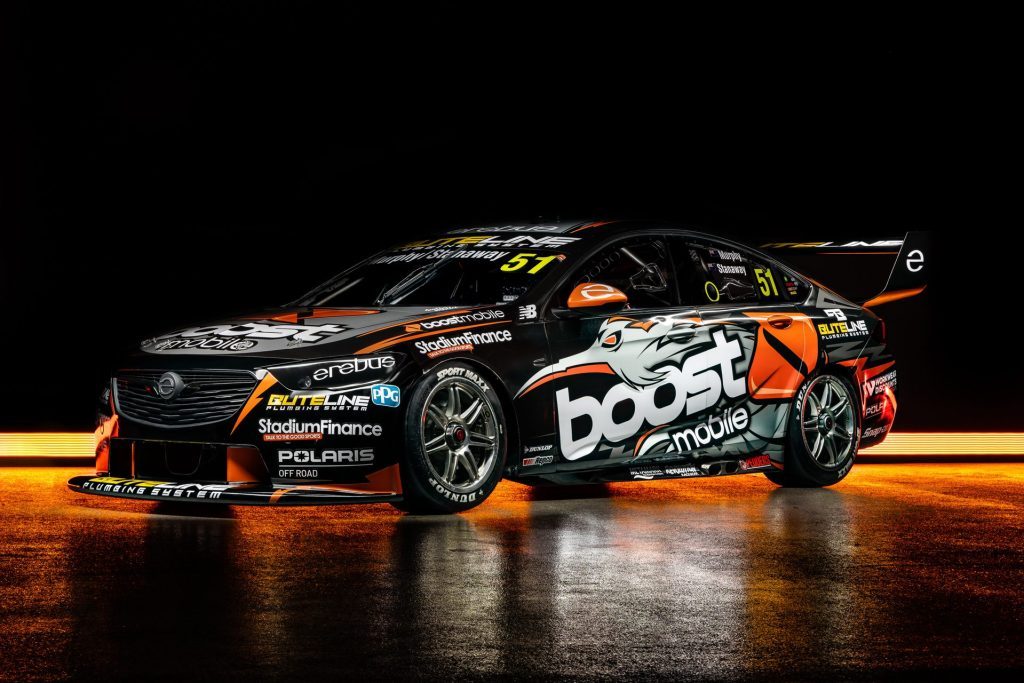 The event signals the return to the series for both Murphy and Stanaway. The former hasn't competed at the 1000 since 2014, and the latter since 2019.
Their combined wildcard is one of two on the grid; the other being the SuperCheap Auto entry of Russell Ingall and Broc Feeney.
"Like most motorsport fans, I cannot wait to see Murph and Richie take back the mountain in December," said Boost Mobile founder Peter Adderton.
"The fans wanted this and it's great that Boost Mobile and Erebus could make it happen. […] Richie is fast and has the talent to be a full-time driver and we'd like to see him get that chance; we all make mistakes and Richie's learnt that the hard way.
"Murph has his own story to tell and has a huge amount of experience at the mountain. We've all seen his passion and dedication and he'll compete as hard as any on the day."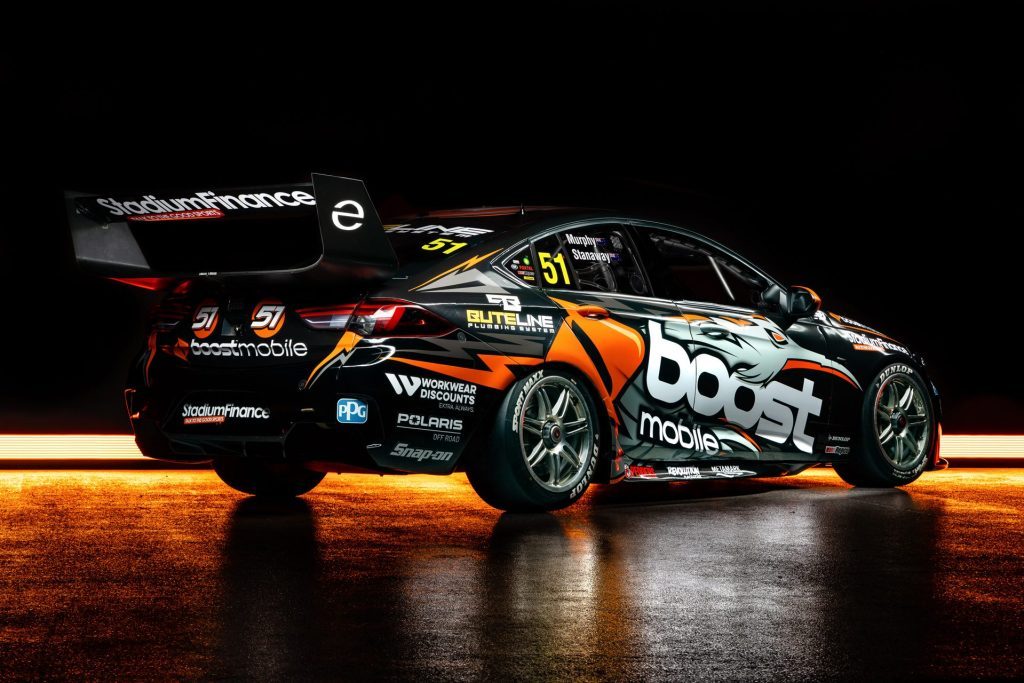 "Bathurst is obviously the biggest event on our calendar and to work alongside Boost and put this wildcard together has been amazing," added Erebus Motorsport CEO Barry Ryan.
"We've built a great car and terrific team, along with Murph and Richie who are both incredible talents, so we are looking forward to that Sunday in December.
"It's been a difficult year for everyone but concluding the season with Bathurst will be great for the fans who I know are looking forward to seeing Murph and Richie back on track."