In July, Tesla confirmed that its controversial Cybertruck was going to have its production delayed until next year, following difficulties with both the Covid-19 pandemic and the EV marque's development of its new 4680 cells.
Now, the Cybertruck's landing page on Tesla's New Zealand website has been toned down heavily from past iterations. Most notably, specification levels and powertrain options have been removed. Now, the only option for those ordering a Cybertruck is to pay the refundable $200 deposit.
The site tells interested customers that "You will be able to complete your configuration as production nears in 2022.". But all the references to the individual models coming our way and their respective towing and acceleration figures have been removed.
It isn't clear exactly what this all means, but it's probably safe to assume that there's a long way to go before Kiwis wanting a Cybertruck on their driveway will be able to buy one. Tesla CEO Elon Musk has previously outlined that the model will be different in its production version relative to the prototype Tesla revealed in 2019.
The news seems to at least reiterate that the model will indeed appear down under in some capacity.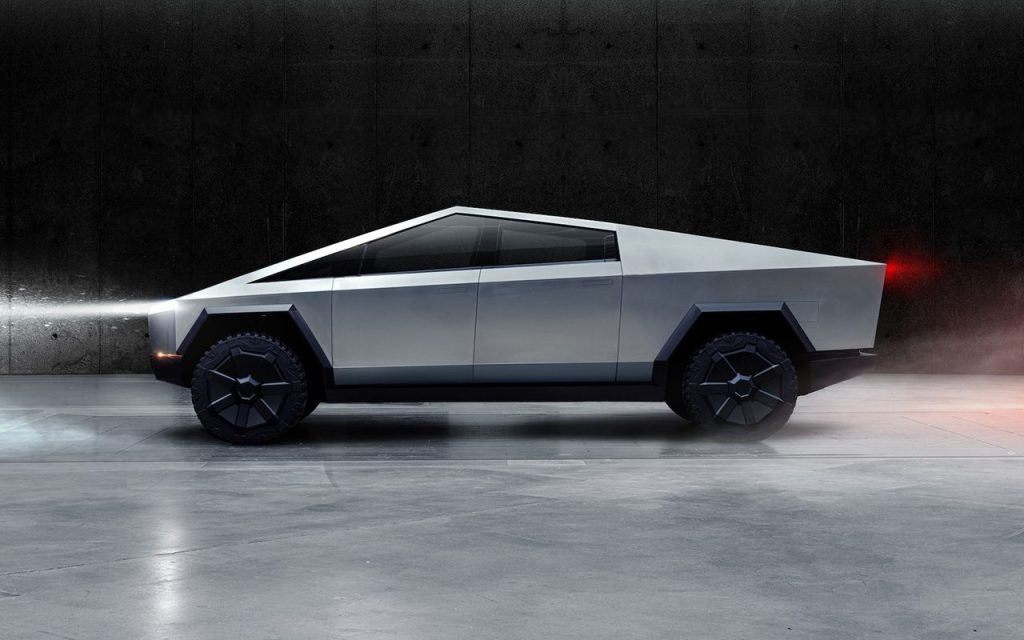 The July Cybertruck delay news came off the back of a Q2 conference call, which included Tesla CEO Elon Musk. On the call, Musk and others confirmed that the Cybertruck was effectively superceded by the Model Y in the priority stakes. The Model Y is also set to use Tesla's 4680 cells.
"The Cybertruck is currently in its alpha stages. We are moving into the beta phases of Cybertruck later this year, and we'll be looking to ramp that into production in Giga Texas after Model Y [production] is up and going," said Musk at the time.
"We are making great progress in 4680 cells, but there is a tremendous amount of innovation that we're packing into that 4680 cell. And so it's not simply a sort of minor improvements on state of the art. There are, and we went through this on the factory sell date, really dozens of, half a dozen major improvements and dozens of small improvements."
Commenting after formally announcing the delay, Musk outlined the challenges Tesla has faced. "This year has been just a constant struggle with parts supply," he said.
"So just to be clear, if we had five extra products, we would not change our vehicle output at all because we were just basically limited by multiple supply chain shortages, so many times, not just chips.
"We've got to have enough otherwise, it's pointless. So I think most likely what we will see is Cybertruck stock production in the next year and then reach volume production in 2023."