Hyundai's local plug-in line-up is set for further expansion, with the new Ioniq 6 and Ioniq 7 both pre-emptively confirmed for our market prior to their official respective reveals.
The news came via Hyundai New Zealand general manager Andy Sinclair at a virtual media roundtable event held earlier today. Sinclair reiterated that production of the two models is set to commence in 2022 (6) and 2024 (7), respectively. 
Read more: Strong Kiwi demand for Hyundai Ioniq 5, 12-month wait for some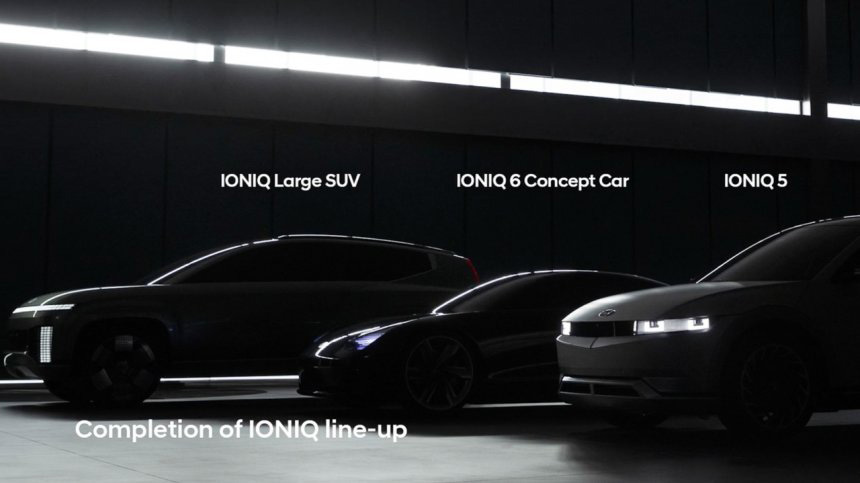 The two models will fill a couple of voids in Hyundai's plug-in line-up. The 6 will be a sports sedan vehicle set to rival the Tesla Model 3 and Polestar 2. The 7, meanwhile, is a three-row SUV; the first full-size plug-in SUV from Hyundai. 
"[The Ioniq 5] will be followed by Ioniq 6, a sedan which is scheduled for launch in 2022. And then the one that's got me really excited is the Ioniq 7 SUV. Very much the size of a Palisade, […] we will see that in 2024," he said.
While exact local arrival dates are naturally yet to be confirmed, Sinclair noted that New Zealand would likely get the two models fairly quickly relative to the rest of the world.
"You have seen with Ioniq 5 that we have received it with only a small delay of a few months [after its release overseas]," he said. "I would expect that with 6 and 7."
As it stands, Hyundai offers four plug-in models locally; the Ioniq 5, the original Ioniq PHEV and EV models, and the recently updated Kona Electric.
Curiously, Hyundai has already shared some of the technical details for both models.
In a North American Ioniq 5 briefing in May, it claimed that the Ioniq 7 would come with a 100kWh battery, a range of almost 500km per charge, and an available dual-motor format capable of 230kW of power. In the same briefing, it said that the Ioniq 6 will come with either a 160kW single-motor, or a dual-motor set-up producing 230kW.
The 6 has already been spotted testing in Germany, showing off a sleek silhouette and decent ability on the twisty test roads. It's set to be based on the same E-GMP platform as the Ioniq 5. 
The Ioniq 7, meanwhile, has been teased a few times by Hyundai. Most notably, its silhouette and headlight design were teased in a recent official image, showing it next to the Ioniq 6 concept (the Prophecy) and the Ioniq 5. 
It's set to borrow a selection of styling cues from the Staria van, including the wide letterbox-style LED day-time running light and rounded edges. Numerous designers have had a crack at rendering the 7, including GotchaCars, who illustrated the unofficial render at the top of the article.
Our full reviews of both the Hyundai Ioniq 5 and Hyundai Staria can be seen in the October edition of NZ Autocar Magazine, in stores now.