Upon its launch a few years ago, the Toyota GR Supra quickly became one of the most talked about commodities in motoring. While it eventually proved itself among critics, its lack of a manual transmission option confused many.
It's unsurprising, therefore, that since it's launch speculation has been rife that the 'new' Supra would be getting a manual eventually. Some rumoured that its platform-sharing cousin, the BMW Z4, would get it first and it would port across.
Those rumours were given a kick up the backside late last week following a report from Japanese outlet Car Sensor.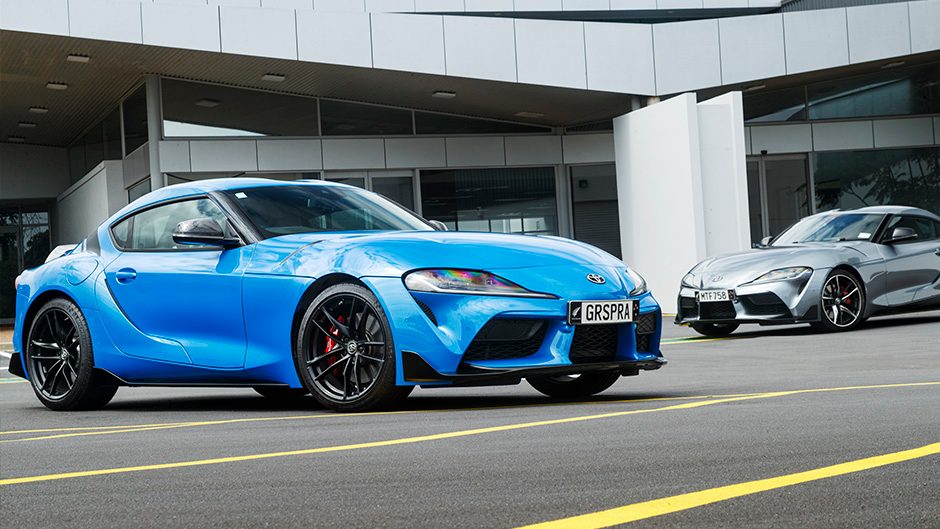 The outlet has reported that the Supra will indeed be getting a six-speed manual transmission as part of an update in 2022. It states that the update will land in Japan between March and May next year, with the model to be launched there in June. 
Read more: Is the Nissan Z a match for the Toyota Supra?
Curiously, the manual was reported to initially be given solely to the entry-level 2.0-litre Supra variant, before it was decided that it should instead go to the 3.0-litre B58 turbocharged straight six flagship.
Car Sensor notes that the move to mate it to the 2.0 was initially mooted because it would be easier to do. Toyota could also be following global trends, which these days dictate that flagship models should strive to be as quick as they can be, often meaning that manuals get lumped with the more affordable variants.
The decision is good news for Kiwi Supra fans, given that Toyota's local arm only offers the 3.0-litre, although a handful of 2.0-litre models have been brought in as grey imports.
It's a rare moment of reprieve for enthusiasts wanting to keep the manual transmission alive, as more manufacturers begin to eliminate the analogue system from their line-ups. Aston Martin recently announced it would be phasing out manuals, and it's widely tipped that Volkswagen will soon follow suit.