The launch of the 2022 Ford Ranger was arguably the biggest new vehicle launch of 2021 in this part of the world, such is the gravity bestowed upon the best-selling vehicle on either side of the Tasman. 
Breaking cover late last month, the new Ranger gets a heavily reworked T6 platform, a 3.0-litre V6 to do with its bi-turbo 2.0-litre, and styling that marries the model to its American cousins; the Maverick and the F-150.
And, as most pundits predicted, that US-style front end is also set to appear on the front of the new Everest.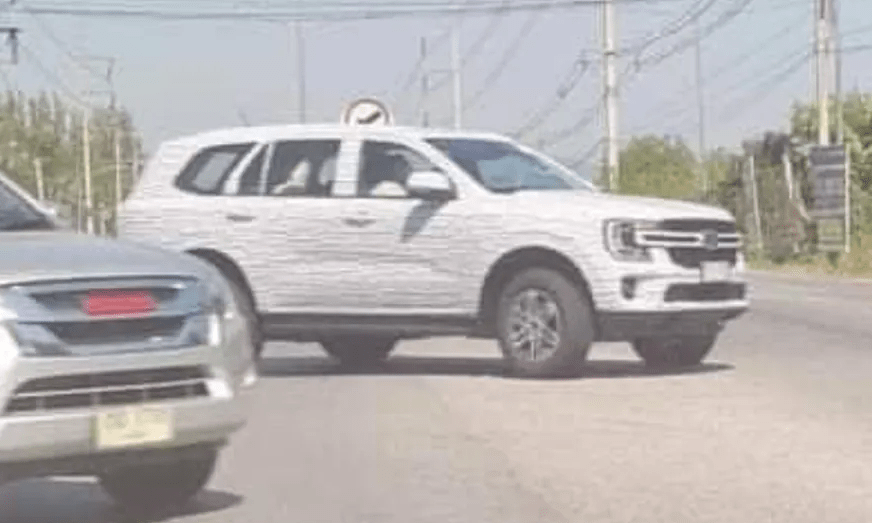 Spy images of the Everest have emerged online, showing the model testing overseas in Thailand. And despite the camouflage, you can clearly tell that the model shares more than a passing resemblance to the Ranger with which it shares a platform. 
Read more: Bigger, quicker engines could come the new Ford Ranger's way
A similar grille, wide bar badge bezel, C-shaped headlight, and badging arrangement appears up front, giving the Everest a tougher appearance than the outgoing model. It appears to get the same doors as the Ranger, too.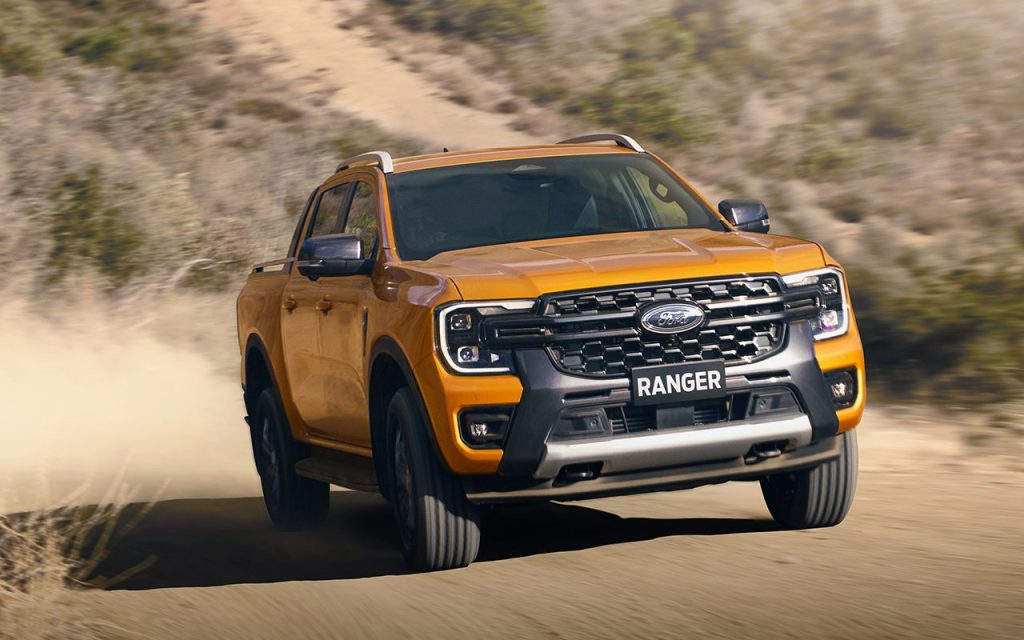 Naturally, styling and platform aren't the only things the Everest will share with the Ranger. The model is rumoured to also be getting the same powertrains, including the aforementioned 3.0-litre V6 — a Power Stroke unit borrowed from the F-150.
Performance-orientated models in the off-road seven-seater SUV space are few and far between. So this engine layout could give the Everest a leg-up on the competition. We still think an Everest Raptor would be a fairly neat idea …
It's unknown exactly when the Everest will debut in full, but it's likely to be some time next year. As previously reported, the Ranger will start hitting showrooms in mid-2022.