Arguably the most significant talking point during last night's launch of the new Ford Ranger was powertrains. Would the much touted plug-in hybrid make an appearance? Would a V6 be available? 
Evidently Ford effectively kept its tease going; announcing that the model would get a 3.0-litre V6 turbodiesel in the flagship Wildtrak and confirming that an electrified powertrain is in the pipeline … without confirming the power and torque outputs of the former and without confirming if the latter would be a plug-in hybrid as most anticipate.
This is all part of the plan, and it may not stop at these engine options either. Ford T6 chief platform engineer Ian Foston has teased that Ford's Australian arm could potentially inherit the powertrains that the Ranger gets in the American market.
Let's back this up a little bit. While the T6-based Ranger as we know it is part of the local pick-up furniture, in the US it's a relatively recent addition to their line-up, debuting just a few years ago. There, it's currently offered with a 2.3-litre EcoBoost four-cylinder engine; an engine that's never been offered in Australia or New Zealand.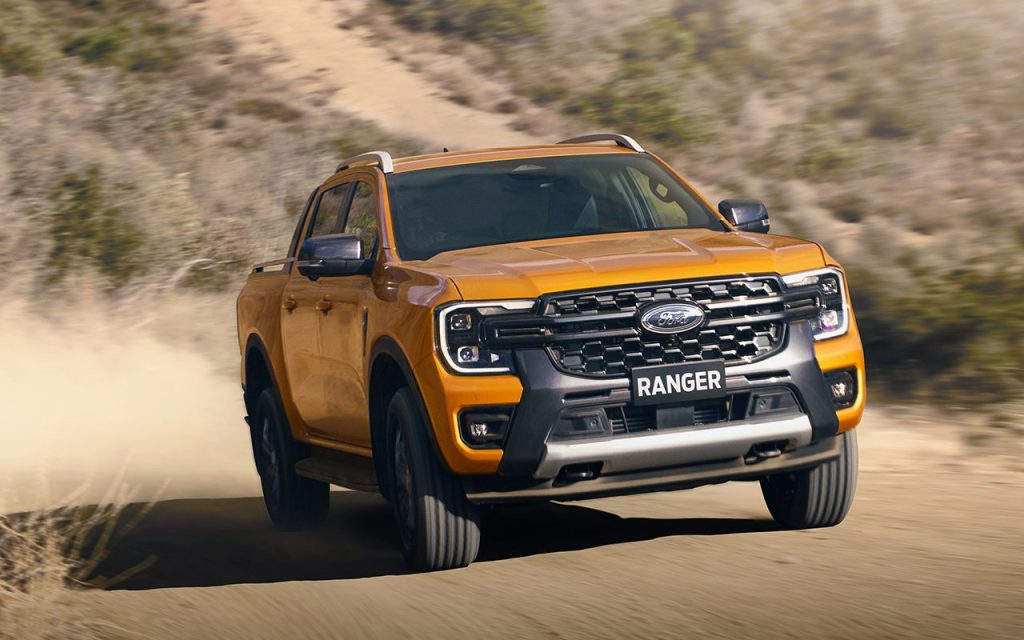 According to Foston, this could change. Speaking to CarExpert, he noted that while some regions probably aren't too keen on the notion of more powerful ute engines, other regions are. Including down under. And, if customers call for it, American powertrains could find their way into Kiwi utes.
"There are many markets around the world that actually don't want something that's got more capacity in terms of engine because of the taxation requirements or cost of ownership," he explained.
"But there are also markets that did say they would like a bit more performance, especially in Australia, New Zealand, South Africa, and North America.
"So there were the three markets that kind of wanted to have the option of having a larger-capacity engine. That's something which, when we did during platform development, we ensured was in the portfolio.
"I talked about market specifics, but in the platform there is a portfolio of different powertrain combinations that could certainly mean that we can switch out, and do many different things depending on [where] legislation or customer preferences go."
It's yet to be confirmed which engines will be offered in the US, although most are speculating that it will be less diesel focused and more petrol focused than the offerings down under.
Some have rumoured that four-cylinder and six-cylinder petrol engines are likely in the US, including the 2.7-litre EcoBoost V6 from the new Bronco (remembering that the Bronco is built on the same T6 platform). It produces 231kW of power and 542Nm of torque, making it much gruntier than the familiar 157kW/500Nm 2.0-litre bi-turbo in the current Ranger Raptor.
Combined with the Wildtrak's 3.0-litre V6 turbodiesel, a revised Ford power stroke engine that's expected to produce around 190kW/600Nm, Ford could corner the ute market in the power stakes.