Ford's next generation gravel-bashing Ranger Raptor has an official reveal date, with the blue oval announcing the model's debut will take place next February. Admittedly, the specific date in February is still an unknown.
Ford confirmed the news towards the end of its virtual presentation of the new Ranger via a QR code. Those who scanned the code were taken to a brief grainy video showing the 02/2022 date.
While the 15-second teaser video doesn't show off much, it does feature the sound of an engine revving, giving us our best hint at what will power the new Raptor. The sound is clearly that of a turbocharged petrol V6, rather than any form of diesel engine.
The sound adds fuel to the rumours that the Raptor will be powered by Ford's turbocharged 2.7-litre EcoBoost V6 from the Bronco. This is an engine that produces 231kW of power and 542Nm of torque in its Bronco application.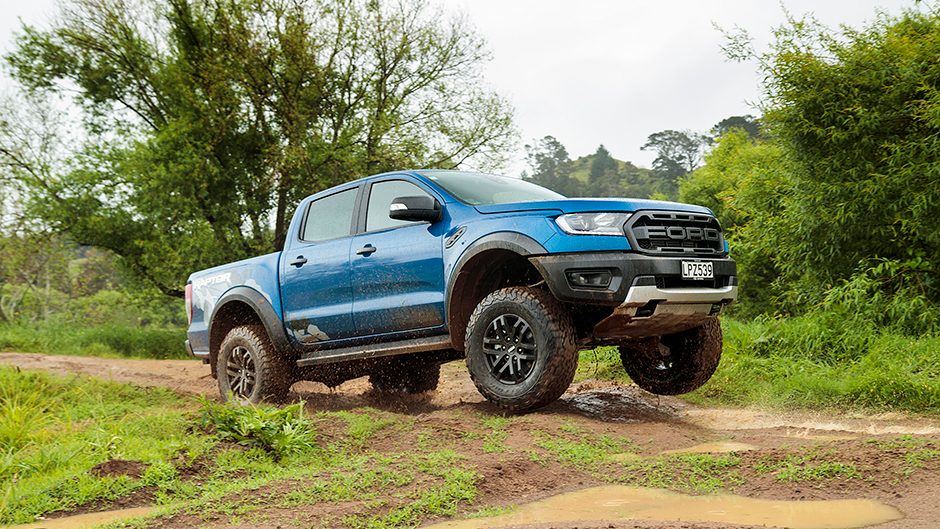 Ford T6 chief platform engineer Ian Foston has already spoken about the chance for Australia and New Zealand-bound Rangers to get American-spec engines if customer feedback demands them. It seems likely now that one will at least appear in the Ranger's Raptor flagship.
In a case of stories going full circle, the next-gen Raptor is also heavily rumoured to be destined for American showrooms for the first time, to be sold alongside the likes of the F-150 Raptor. The current model was rumoured for a long time to be sold stateside, only for it to never happen.
The current Raptor has been a significant success for Ford down under. Initial stocks sold out early, with the model continuing to be a strong contributor to the model's big sales figures on both sides of the ditch.
The Raptor signalled the debut of Ford's 2.0-litre bi-turbo four-cylinder diesel engine, which makes 157kW/500Nm. This engine was eventually introduced to other models in the range, including the Wildtrak, the FX4, the XLT, and the Ranger's SUV sibling, the Everest.