Having teased new concept-car-inspired looks earlier this week, Kia has unveiled its new second-generation Niro overseas.
True to form, the new-look Niro borrows design elements from Kia's HabaNiro concept from 2019. This is most apparent in the new headlight formations and in the rather quirky, Peugeot-like slash of contrast colour across the C-pillar and down the rear haunches.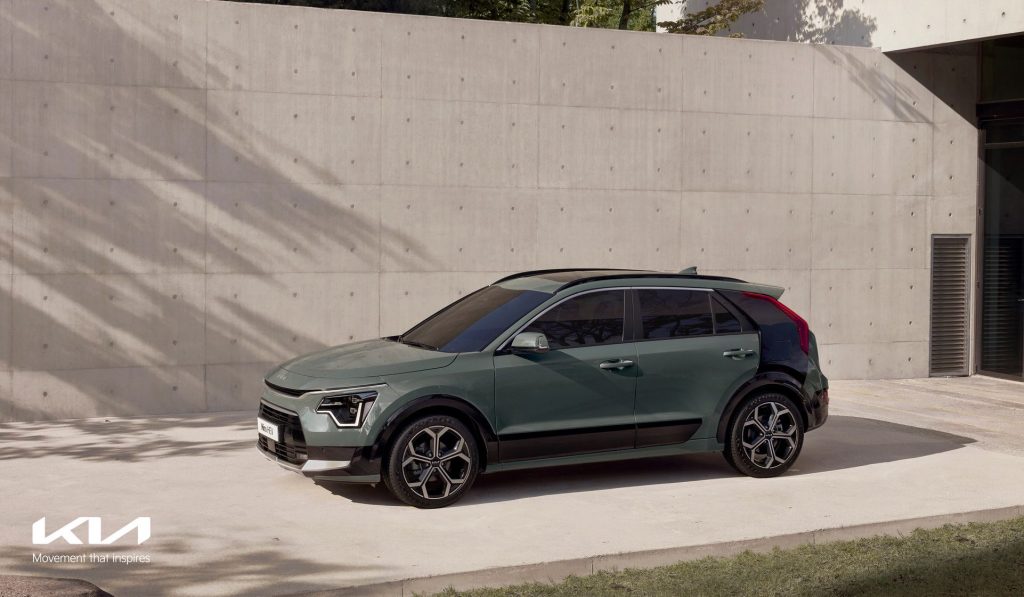 The nose sports one of the most conceptual versions of Kia's 'Tiger Nose' design. The slit-like grille sits atop the oddly shaped headlights, which are outlined by LED daytime running light signatures lifted straight off the HabaNiro.
The fully electric version of the Niro has always been styled a little differently to the hybrid and plug-in hybrid models, and this new one is no different. It features a great big plug door front and centre on its nose (neatly forming its own 'Tiger Nose' effect in the grille above it). 
The EV also gets more grille blanking (less of it is needed after all), different wheels, and a more subtle faux bash plate area.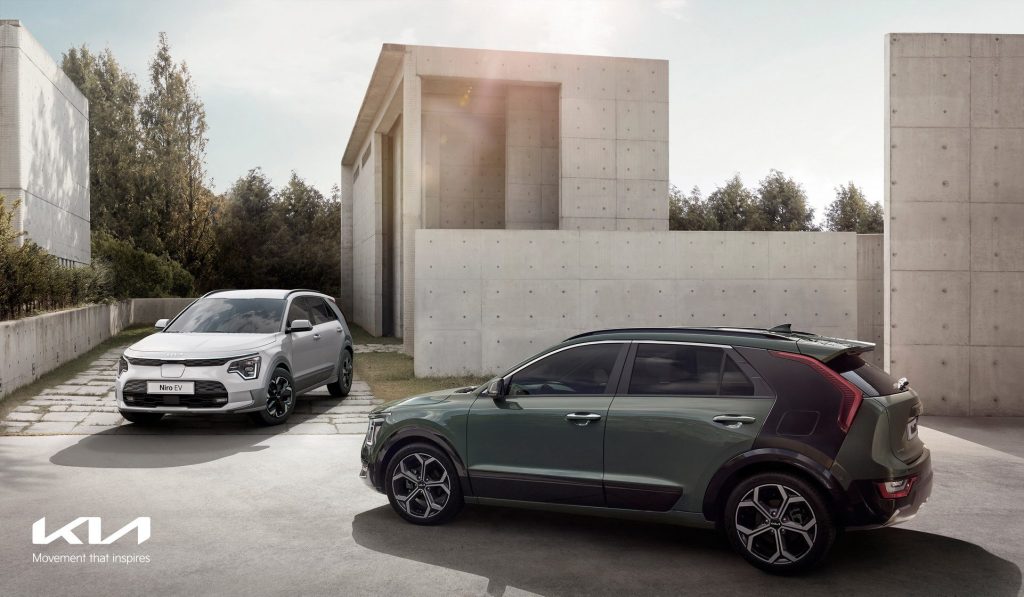 Kia has confirmed that the Niro will be offered in hybrid, plug-in hybrid, and fully electric forms; defying rumours that the base hybrid would be axed. Curiously, it's strayed from offering any specific powertrain details. So the battery size, power, and range of each model is a mystery for now.
Even with the concept-car exterior design elements, the new Niro still looks to be sensible to a fault. If anything, the interior is more compelling on the eyes.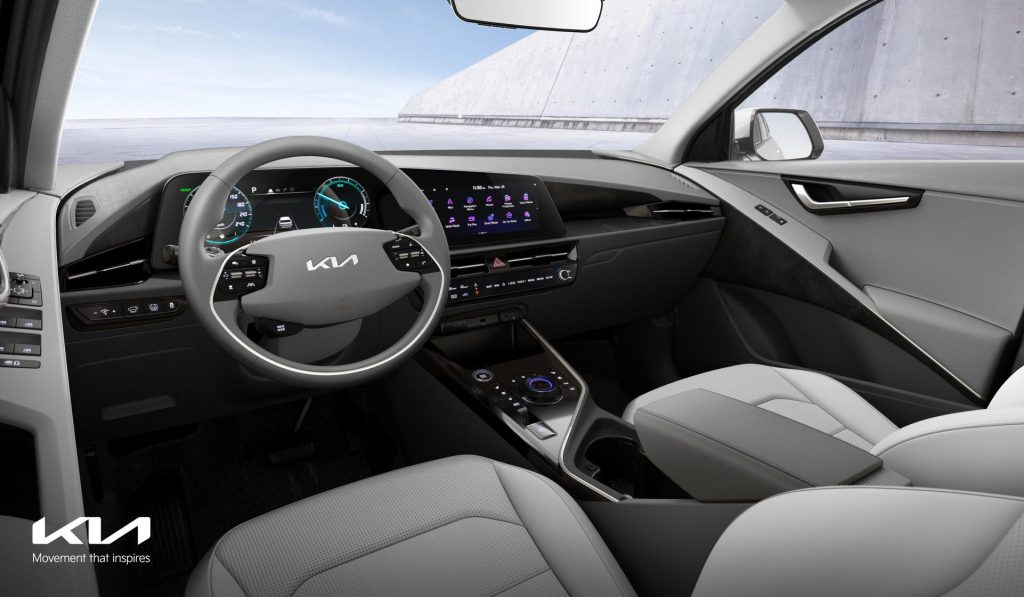 Kia has debuted an all-new driver-centric dashboard, with almost all of the key features angled towards the driver for ease of access. The top of the dash forms a big swooping line that connects across from the driver's door card to the front passenger's.
Plenty of what you see is made out of recycled materials. The headliner is made from recycled wallpaper, for example. The seats use Bio PU with Tencel from eucalyptus leaves, and portions of the exterior are painted with water-based paint with no benzene, toluene, or xylene isomers.
Kia has also been thin on details in terms of what the new Niro will offer. From the cabin pictures at least, we can see that the model will come with a digital cluster, satnav, level two autonomy, heated and ventilated seats, and oddly enough a 'Quiet Mode'.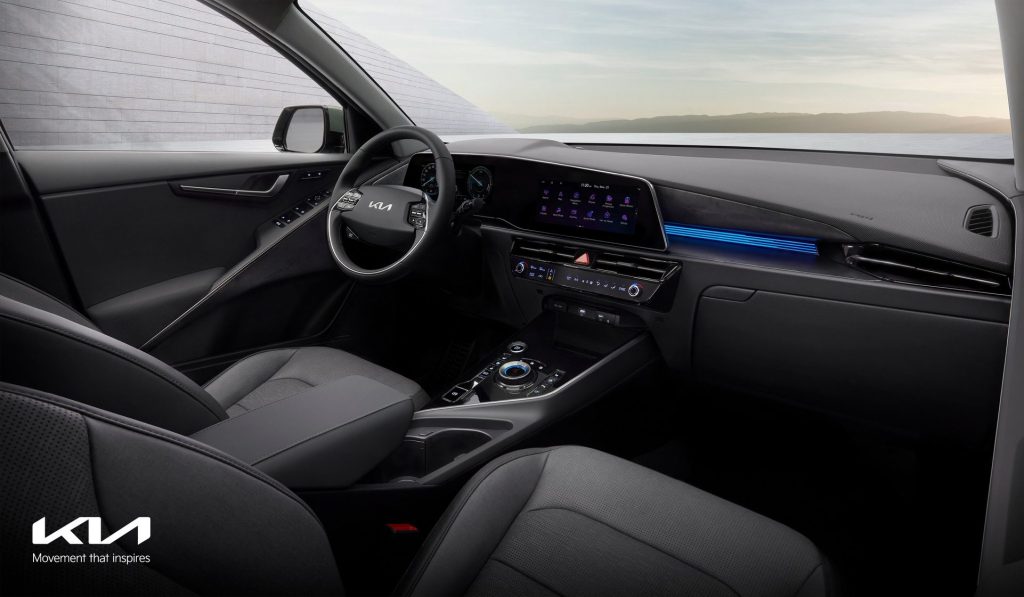 Among the tech Kia has confirmed is what it calls 'Greenzone Drive Mode'. This is a mode that automatically slots plug-in hybrid models into full electric mode when travelling in so-called 'green zones', including residential areas, or near schools and hospitals.
"Kia continues to take steps towards a more sustainable future, inviting everyone to join the movement into the new mobility era," said Ho Sung Song, President and CEO of Kia.
"The all-new Kia Niro makes it simple to practice a sustainable lifestyle with its eco-friendly materials, advanced technology and electric powertrains while it also fulfills the practical needs of customers."