Following a significant third quarter for the company, Rivian has successfully debuted on the stock market; its initial public offering (IPO) ranking as the largest of 2021 thus far and the largest American-based IPO since 2014.
The Wall Street Journal reports that Rivian's share prices opened at US$106.75, well above its initial public offering price of US$78, and giving the company a value of over US$100billion on a fully diluted basis.
Having been given an initial valuation of US$77billion, it effectively means that Rivian gets to pocket around US$12billion. The result is a biggie for the American start-up. It was so successful that the firm has slotted in above both General Motors and Ford, as well as several other heavy-hitter legacy car companies.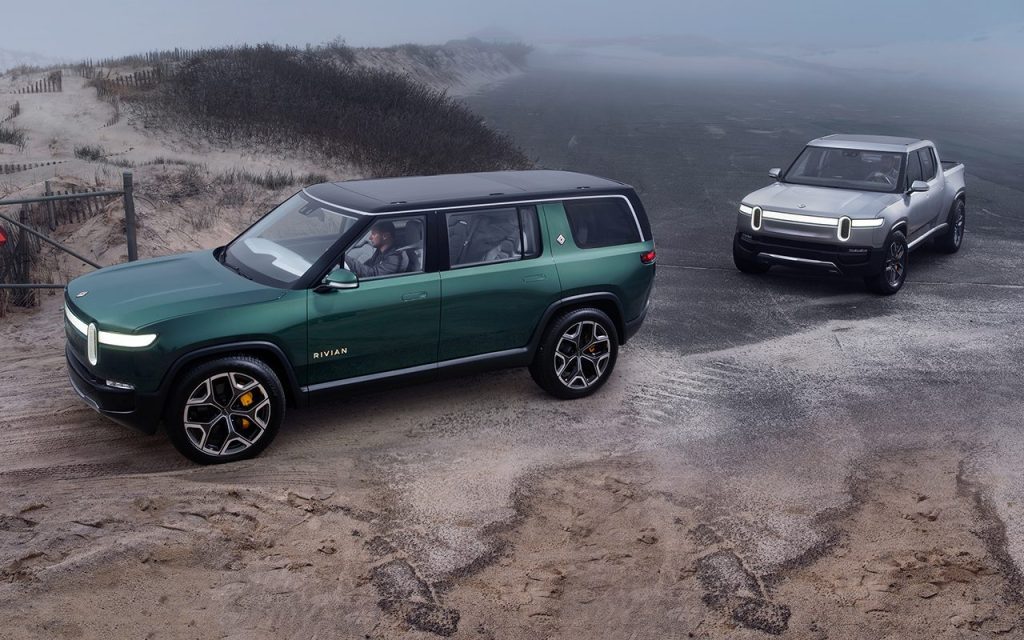 Rivian's first production vehicle rolled off its production line in mid-September following a whirlwind few years of hype and expectation around the firm's electric ute and SUV combination; the R1T and R1S, with deliveries of the former kicking off in January 2022.
This gives the R1T a significant market leg-up over the electric pick-up truck competition, many of which are still months or years away from the delivery phase. This includes the controversially styled Tesla Cybertruck and Ford's F-150 Lightning.
The IPO launch aligns with the first reviews of the R1-T landing in the US. So far the model has been well received with critics, with one outlet most notably raving about the model's off-road capabilities and comfort after taking a handful of models across America.
As the IPO went public, Rivian chief executive R.J. Scaringe announced plans to increase production capacity to one million vehicles per year by the end of the decade, perhaps giving the clearest indication yet of a desire to take on Tesla.
Scaringe has already confirmed that the new-found funds will go towards the creation of a new production plant, the shoring up of battery supply, and the development of the brand's proprietary tech.
It remains unclear whether Rivian will launch in the New Zealand market, although it appears to be more likely than not given that the marque has already named Australia as a probable future market in internal documents, while also noting a desire to launch in "major Asia-Pacific markets".