It turns out it was all a farce. A report from last week that claimed the retro Hyundai N Vision 74 concept car will be turned into a production car has been debunked.
The news was confirmed by a spokesperson from the American arm of Hyundai who told CarScoops that no plans had been made to mass produce the car.
"We are aware of media speculations on the potential commercial production of the N Vision 74 rolling lab development model," says Hyundai spokesperson Derek Joyce.
"However, we currently have no plan to put the model into commercial production."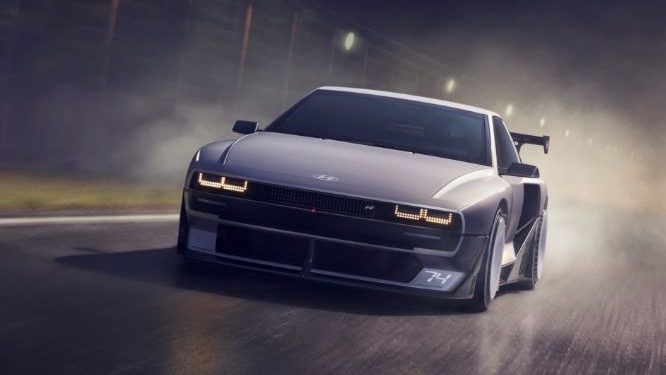 South Korean publication Money Today started the rumour that a production version of the N Vision 74 'rolling lab', supposedly called the Pony Coupe, would be unveiled at an event called 'Pony Day' on May 27.
The name is in reference to the 1974 Pony Coupe which inspired the concept that was unveiled late last year, causing the internet to lose its mind thanks to its retro design.
The N Vision 74 features hydrogen fuel-cell technology that the Korean carmaker is studying for the sake of its future models. It makes use of a 62.4kWh battery which supplies power to two rear-mounted electric motors that generate 500kW and 900Nm of torque combined.
Hyundai is however working on another Pony Coupe concept which pays homage to the original car designed by Giorgetto Giugiaro. We can confirm that this will not be a production model. We repeat, not a production model.
"While the heritage and spirit of Pony models have a lasting impact on the Hyundai Motor Company, we currently have no plan for a commercial production of the Pony Coupe Concept," Joyce told CarScoops.
While it was fun to imagine what could've been, at least Hyundai is diving into its back catalogue and bringing designs we never realised existed into the future. But who knows, we could one day see a throwback model make it into production.