Honda has unveiled the second fully electric vehicle in its range, the e:Ny1 SUV, at an event in Germany over the weekend.
Customer demand for small, or B-segment, electric SUVs has seen continuous growth in the past few years and doesn't seem to be slowing down any time soon. Honda heard its customers calling out for one and it listened.
On the surface, the e:Ny1 ushers in a new look for the Japanese carmaker's EV models but no doubt resembles the petrol-powered HR-V a little too much. Nevertheless, the exterior features a short front overhang, large wheels, and a wide track as well as new white "H" badges all over to signify the brand's new electric identity.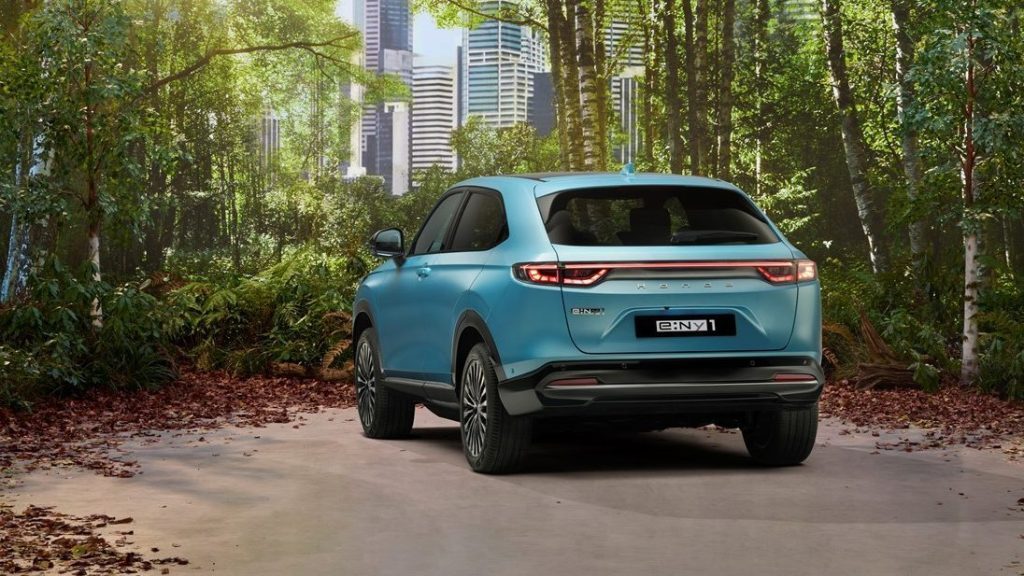 Some "clever packaging" of the drivetrain components means that the SUV maximises interior space where you can find a newly-designed centre console, a range of storage options, wireless charging for devices, and a 15.1-inch infotainment touchscreen.
Underpinning the e:Ny1 is Honda's e:N Architecture F, featuring a front-mounted electric motor making 150kW and 310Nm of torque which power is supplied by a lithium-ion battery that can deliver up to 412km of range on a single charge. Speaking of charging, a DC fast charger is able to supply enough juice to go from 10 to 80 per cent charge in 45 minutes.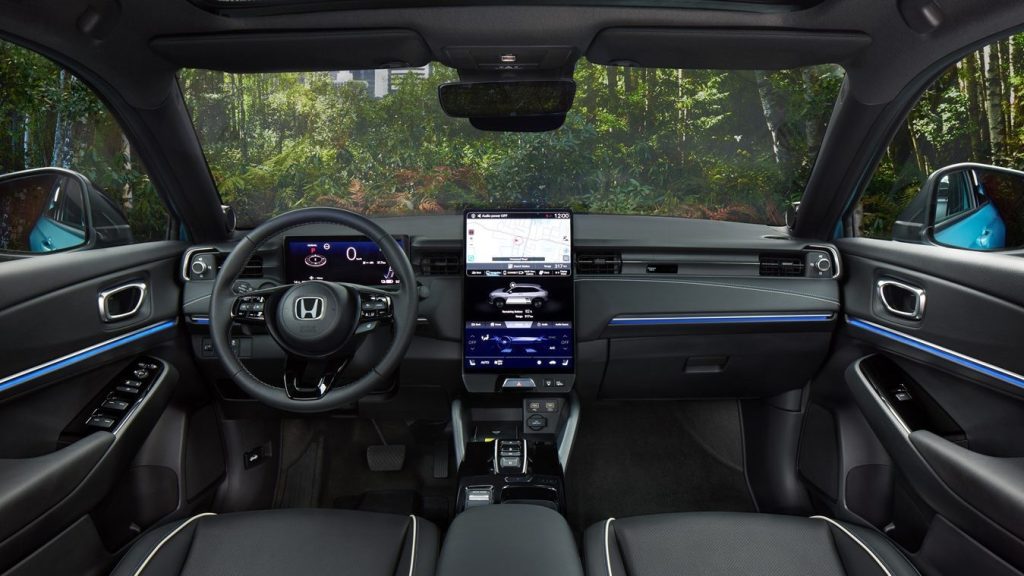 The SUV also features an all-new chassis which has been developed specifically for the brand's electric vehicles and is said to provide improved torsional rigidity thanks to the body being made up of 47 per cent high-tensile steel.
The new addition to the Japanese carmaker's range follows the fully electric Honda e, its first EV, which was released back in 2020 but never offered in New Zealand. It isn't clear whether the e:Ny1 will make its way down under at this point either.